As a bride-to-be, you have a ton of things on your wedding planning checklist and hundreds of other responsibilities to take care of. So, every now and then, it's easy to forget that your wedding day is just as big an occasion for your better half. It's easy to forget that it's your relationship with him that has led to this joyous occasion.
When you're blessed with someone you'd love to spend the rest of your life with, someone who you can count on when things start to get overwhelming, giving him huge thanks for everything he deserves isn't too much to ask for, is it?
That being said, how do you give thanks to your better half at your wedding? Here are some tips that might come in handy.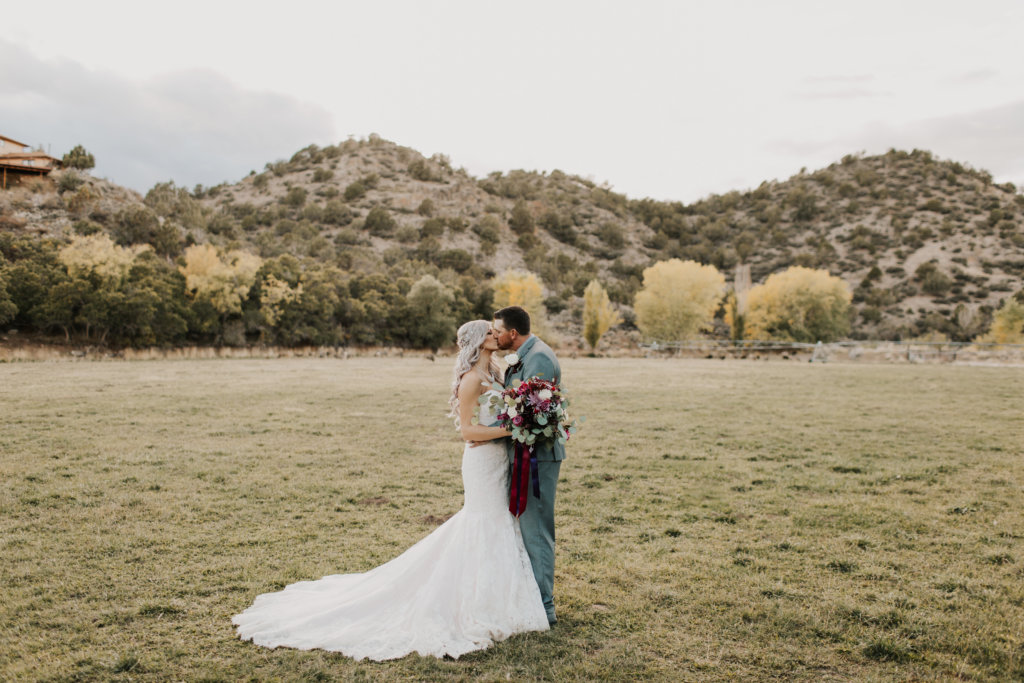 Style: #CWLT14036, Image Credit: Ashley Meagan Photo
1. Write him a love letter.
Your wedding day is the day you declare your love and that makes it the perfect time for you to wear your emotions on your sleeve and put your feelings in writing as a way to have them last forever. Writing out anything that comes straight from the heart is perhaps one of the sweetest ways to express what you feel for your better half.
Honestly speaking, it doesn't even matter whether you're an avid writer or not, you can still write a letter that your partner will cherish for a lifetime. Tell your partner how thrilled you are to start a new life with him or thank him for asking you to be his wife. Don't shy away from using personal anecdotes or lovey-dovey words. Take it from us; the reaction you get from your better half will be priceless. Not to mention, doing something as unique and unexpected as writing a love letter will keep the specialness of your big day alive.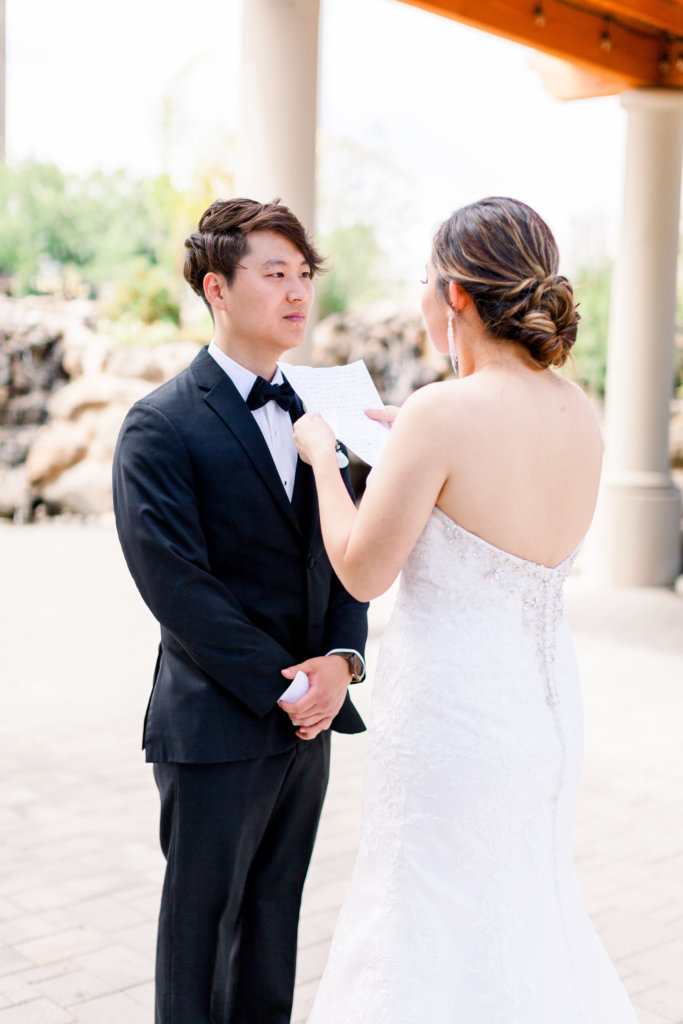 Style: #LD3906, Image Credit: Ash Baum Gartner 
2. Surprise him with a gift.
There's no better way to say "thank you" to your better half than by getting him something that he'd cherish forever. Of course, your gift should be special – a bit more than your average birthday goodie, of course. But what should you gift him?
You may run into an imaginative rut when thinking of what to buy for your husband. We understand. We're here to help. Well, you can get him something that he'd find useful – think a grooming set, a watch or cufflinks, or something with a personal touch, such as, a personalized flask or an engraved wallet. You can even go all out and get him something fancy like a fine champagne bottle or a leather briefcase.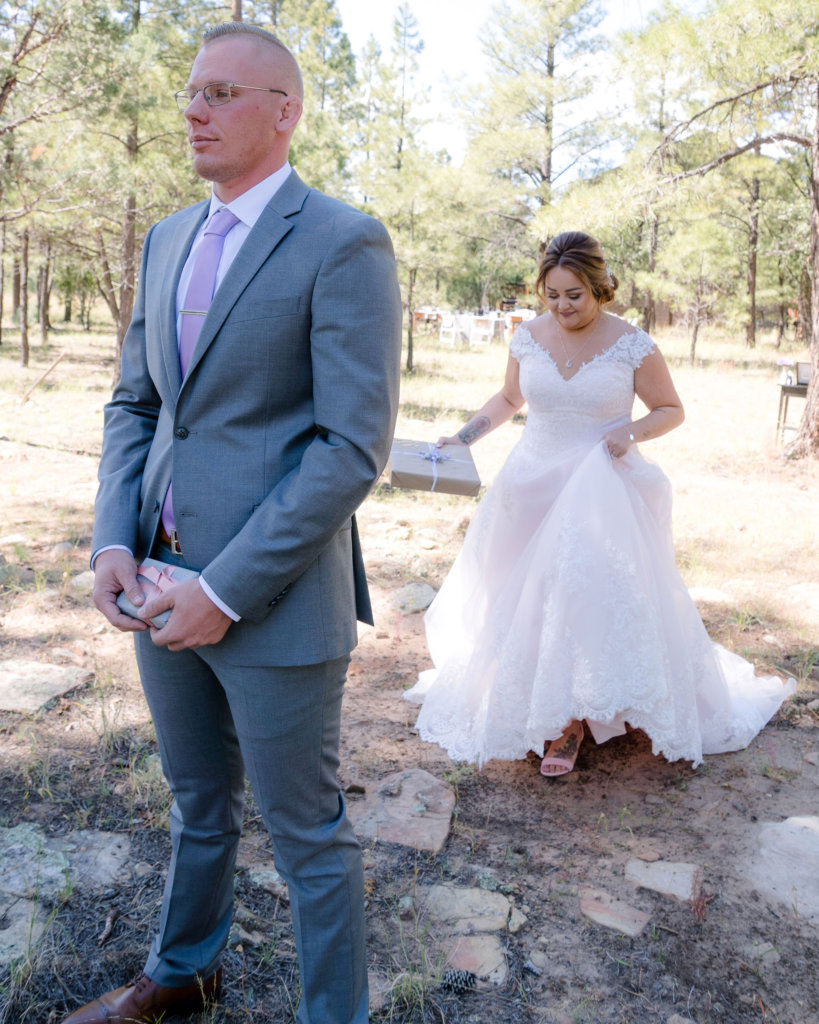 Style: #B14A0052, Image Credit: Jamie Elizabeth Photography
3. Personalize your wedding bands.
Since you're in charge of your wedding bands, you can surprise your better half by adding a personal touch to your wedding rings. The best way to personalize your rings is by engraving a special, heartfelt message on it; something you and your partner can relate to and something that holds a special place in your hearts.
But about those brides who have nothing off hand that they want to say? Well, they can engrave the ring with their wedding date in elegant Roman numerals. They can also engrave their and their spouse's name or initials as well. Either way, personalizing your wedding bands is a fantastic way to make your better half feel special and also would make your rings stand apart from the others.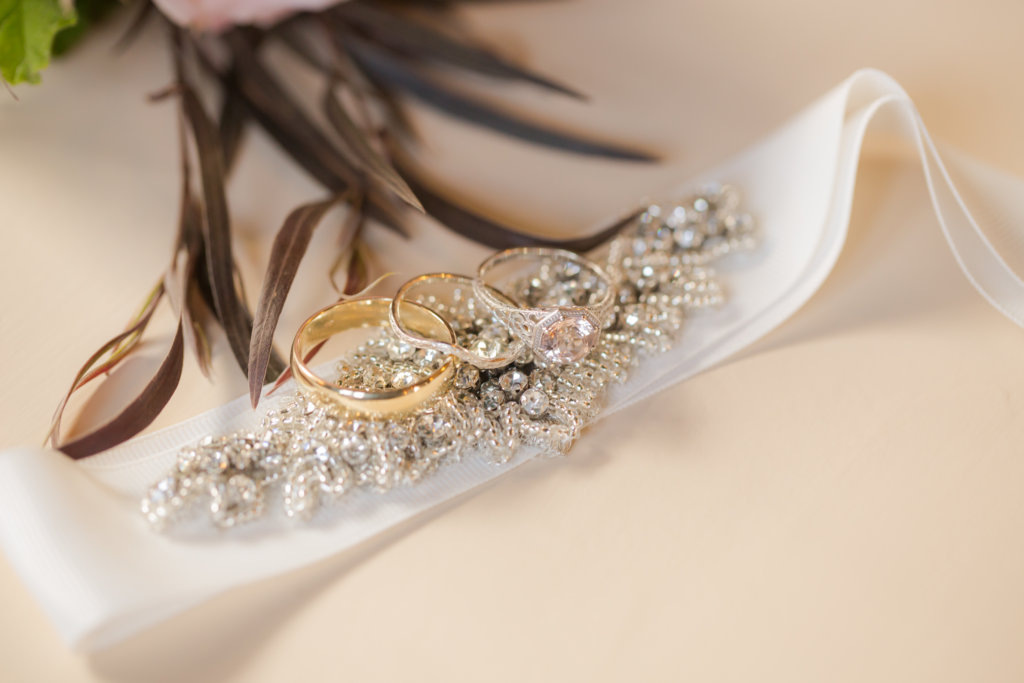 Image Credit: Theresa Bridget Photography
4. Give him an awesome toast.
Even if you don't like the idea of professing your love out loud in front of all your loved ones, raising a toast to your new spouse is a great way to thank him. That being said, toasts, in general, tend to be long and horribly inappropriate. Yours shouldn't. Your toast should blow all your guests (and your spouse in particular) away. Maybe tell everyone how you both met or how he was way too involved in your wedding dress shopping process. But don't go overboard with the personal stuff!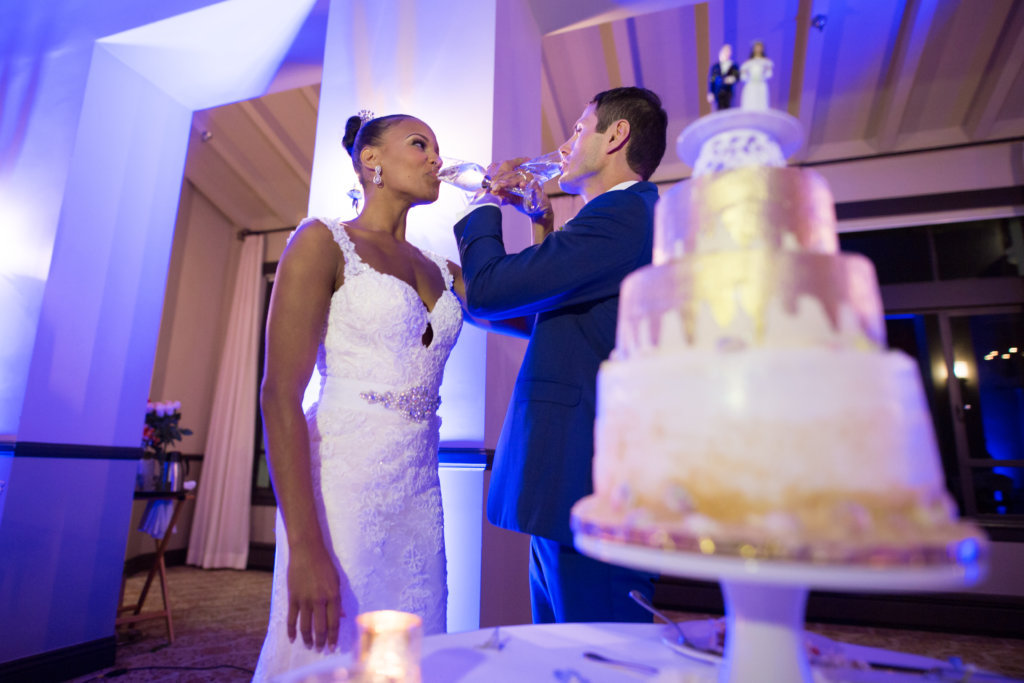 Style: #CWVT15002, Image Credit:  Captured by Shanee
Grooms don't get nearly as much attention as brides do on their wedding day. So, if you want to kick-start your married life on a positive note, thank your better half for being such an important part of your life. It would surely make him feel special and loved, and make the wedding experience more fun for both of you.