As the mother of the bride, you're the second most important lady of the day and you sure want to look the part! You need an outfit that fits your important role.
However, finding the perfect dress isn't always easy and can be equal parts daunting and exciting. Check out some of the tips that we've got just for you to find a dress that looks oh-so-flattering on you.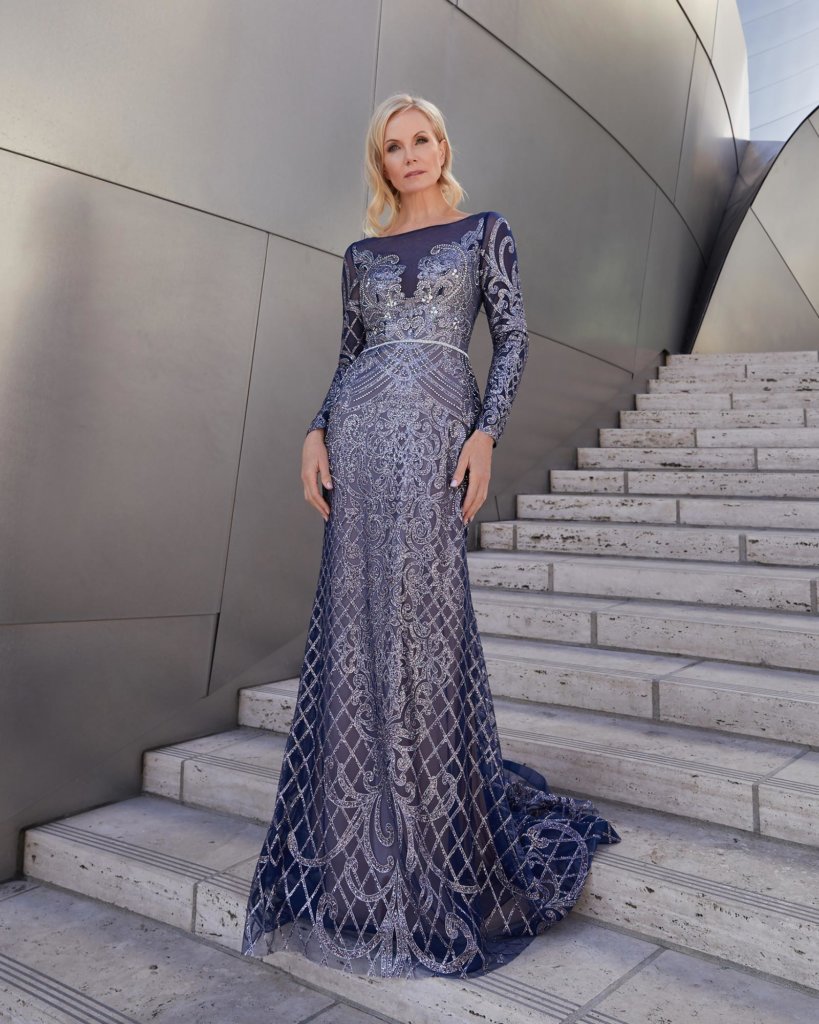 Style: #PR3619
1. Start Early
We recommend shopping no later than three months before the wedding so that there's enough time to arrange for accessories, organize alterations and explore all opportunities to find what's for you! You can begin looking as soon as the bride has selected her wedding dress and even if she hasn't made a decision on the attendants' outfits. Try different outfits and take some time with your decision until you a dress that you really like.
2. Consider The Wedding Colors
You'd obviously want to skip white or any other color that matches the bridal party. However, straying away from the bride and groom's color palette is also an etiquette don't. The key thing to remember is the color of your dress should complement and not clash against the day's hue. But while you'd want to keep in mind the wedding colors, you don't want to actually match it. Metallics, blush, and jewel tones are all safe bets for the mother of the bride.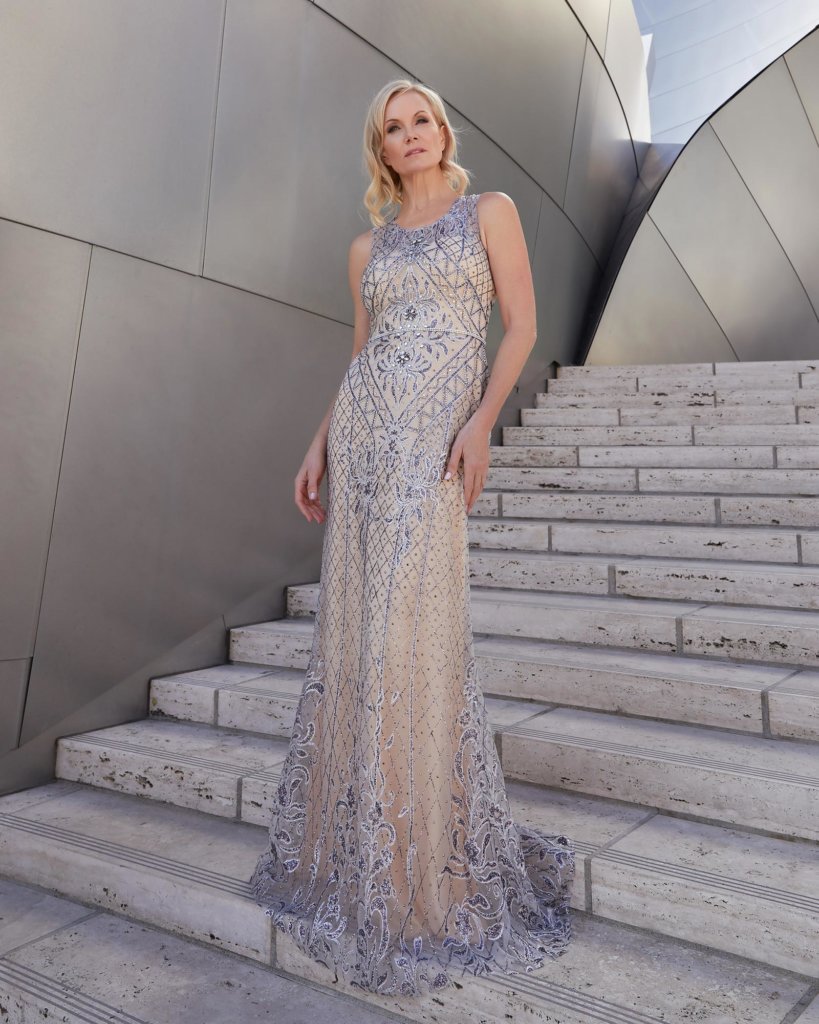 Style: #PR3622
3. Dress For The Occasion
Your dressing says a great deal about you and influences all kinds of impressions. Keep in mind the time of the day, venue and season while selecting your outfit. While a head-to-toe coordinating outfit in a pastel color may be perfect for summer weddings, a well-fitted knee cut length outfit in a darker hue is suitable for cooler weather. Avoid strapless or low V-neck styles and try a beaded illusion back, peplum waistline or a striking, bejeweled neckline instead to turn heads for all the right reasons. Complete your look with simple, fuss-free accessories for a sublime mother of the groom outfit.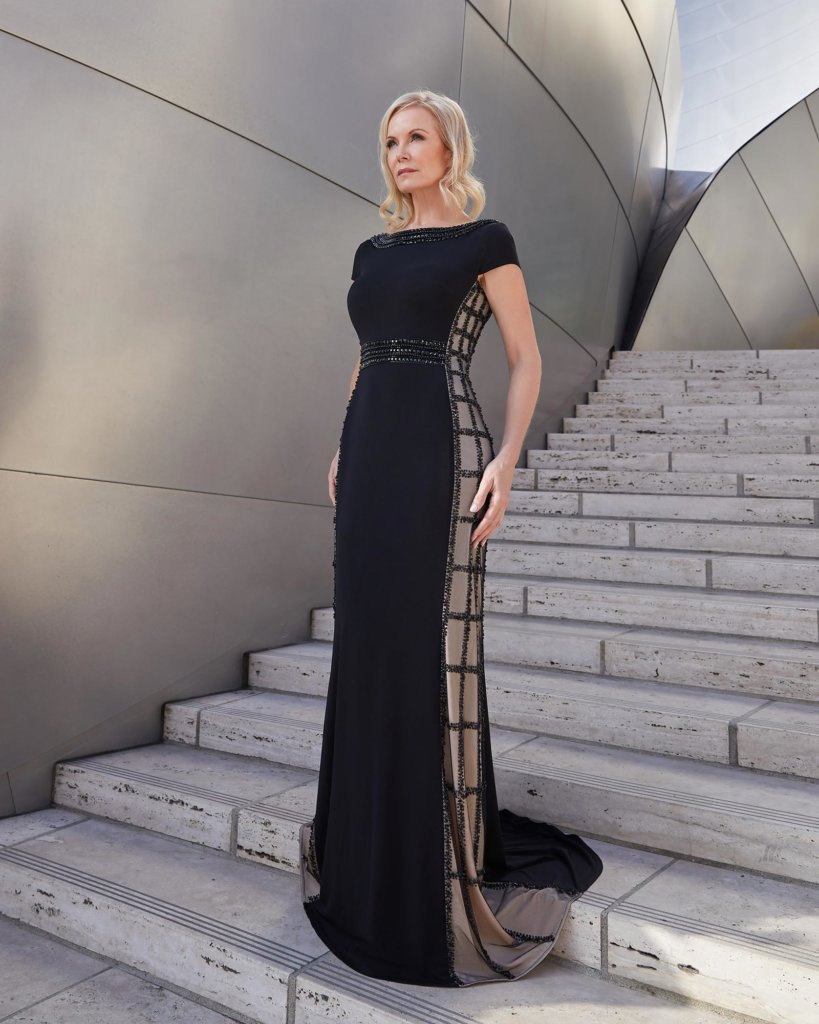 Style: #PR3621
4. Consult The Bride
Ask your daughter what she envisions for the wedding so that you can shop accordingly. Make her a part of your shopping experience. You can invite her to come along or send her pictures if she can't accompany you on the shopping. She might be able to steer you in the right direction and save you some time in the process. You can even take some friends with you while shopping to keep you company and give you moral support and plenty of love to make the shopping experience a little more fun.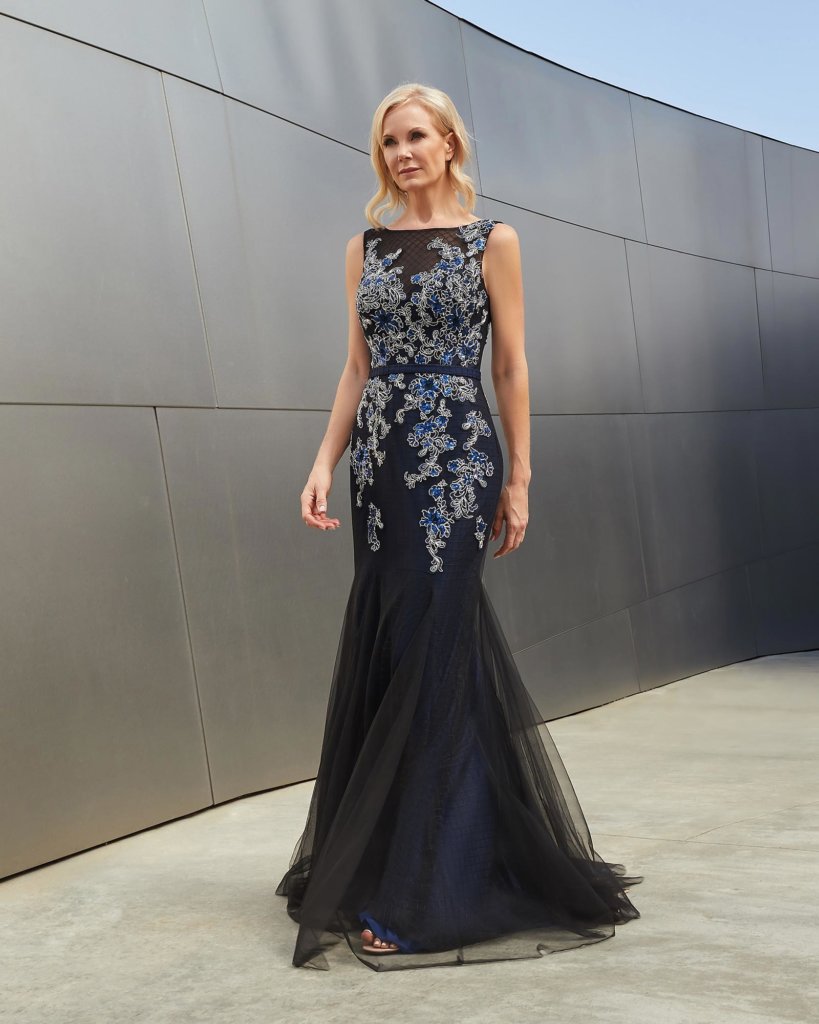 Style: #PR3612
5. Make Sure You're Comfortable
You're going to find plenty of gorgeous mother of the bride dresses, so don't settle for a dress that's uncomfortable. You're going to have to do a lot of moving, dancing and walking so opt for something you don't mind spending the entire day in. Make sure that the dress is comfortable, represents your personality, and one that you feel great wearing!