Step into the spellbinding world of Sheena and Steven March's wedding – a heartwarming day brimming with love, joy, and moments to cherish forever.
Nestled within the refined setting of Long Beach's Ebell Club, this enchanting affair unfolded against a backdrop of elegance and charm. Radiating beauty, Sheena dazzled in a Cocomelody Black Wedding Dress, its intricate lace accents harmonizing with the romantic ambiance.
Come along with us, as we delve into the mesmerizing highlights of Sheena and Steven's big day, weaving a tale of inspiration for your happily ever after.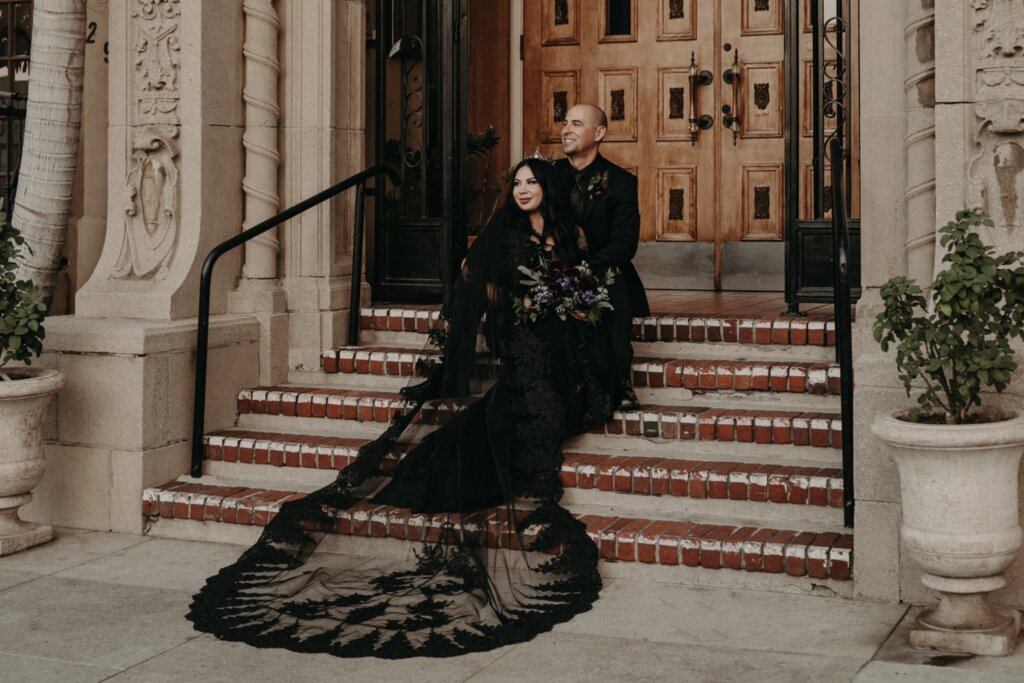 Photo Credit: Ashley Vandervelde; Dress Style # ANA CW2318
Q: Any advice or tips for future Mrs.
Research for the vendors you know will get your vision or share the same style as you. Try get ahead on planning. And breathe and take one step at a time as it can get overwhelming.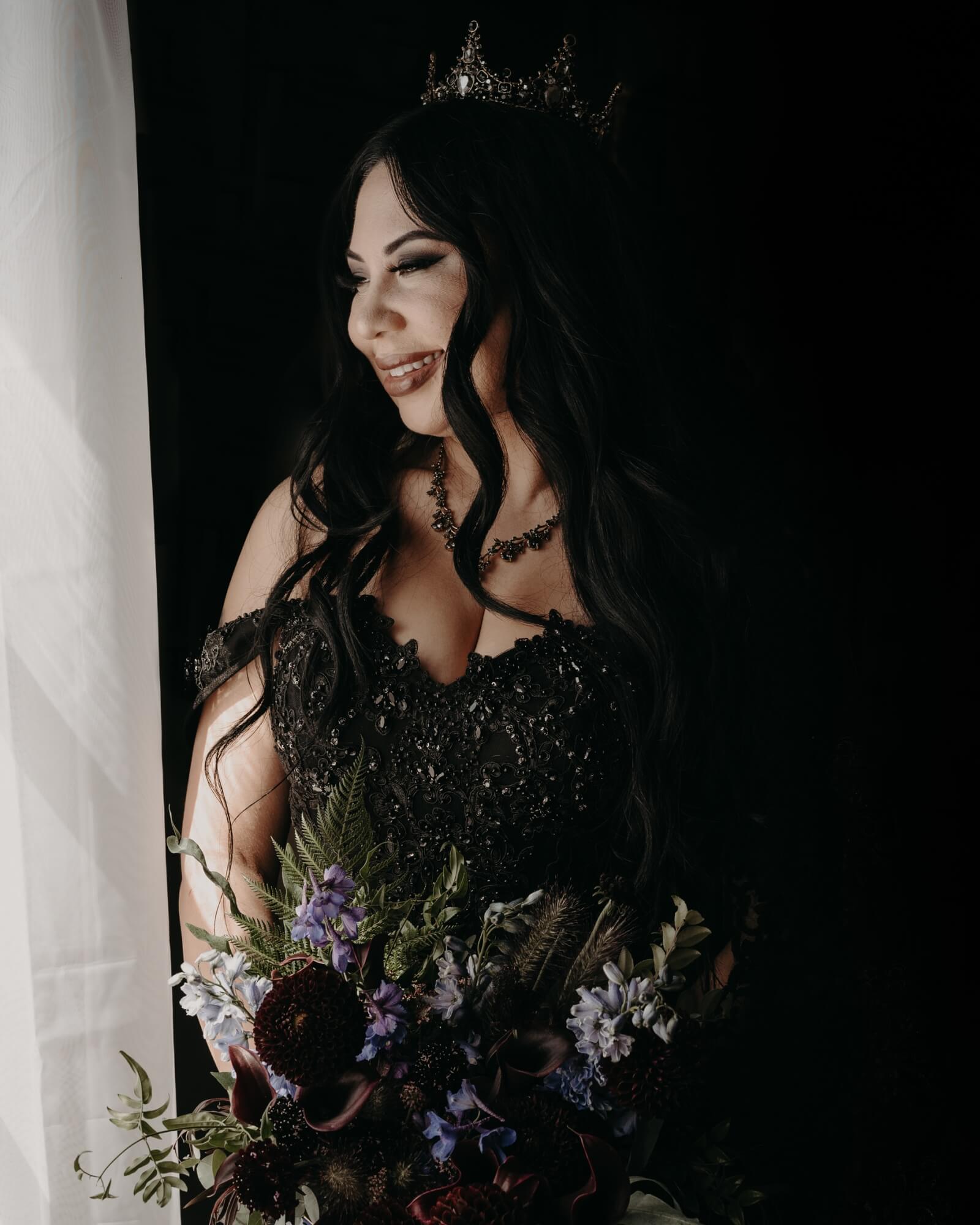 Photo Credit: Ashley Vandervelde; Dress Style # ANA CW2318
Q: What was the inspiration behind your wedding theme?
All things gothic, metal, celtic, viking, forest vibes.
Q: Tell us your love story!
We met through my brother. Steven was friends with him and one day he came to my grandparents' house to hang out, play guitar, and listen to metal. And I ran into him. He proposed on one of our most epic international trips in Iceland under a waterfall.
Q: The best/most memorable part of the day?
There were two moments that stood out the most. Our first look feeling so excited just to be together. And sitting at the sweetheart table looking at all of our family and friends feeling all the love.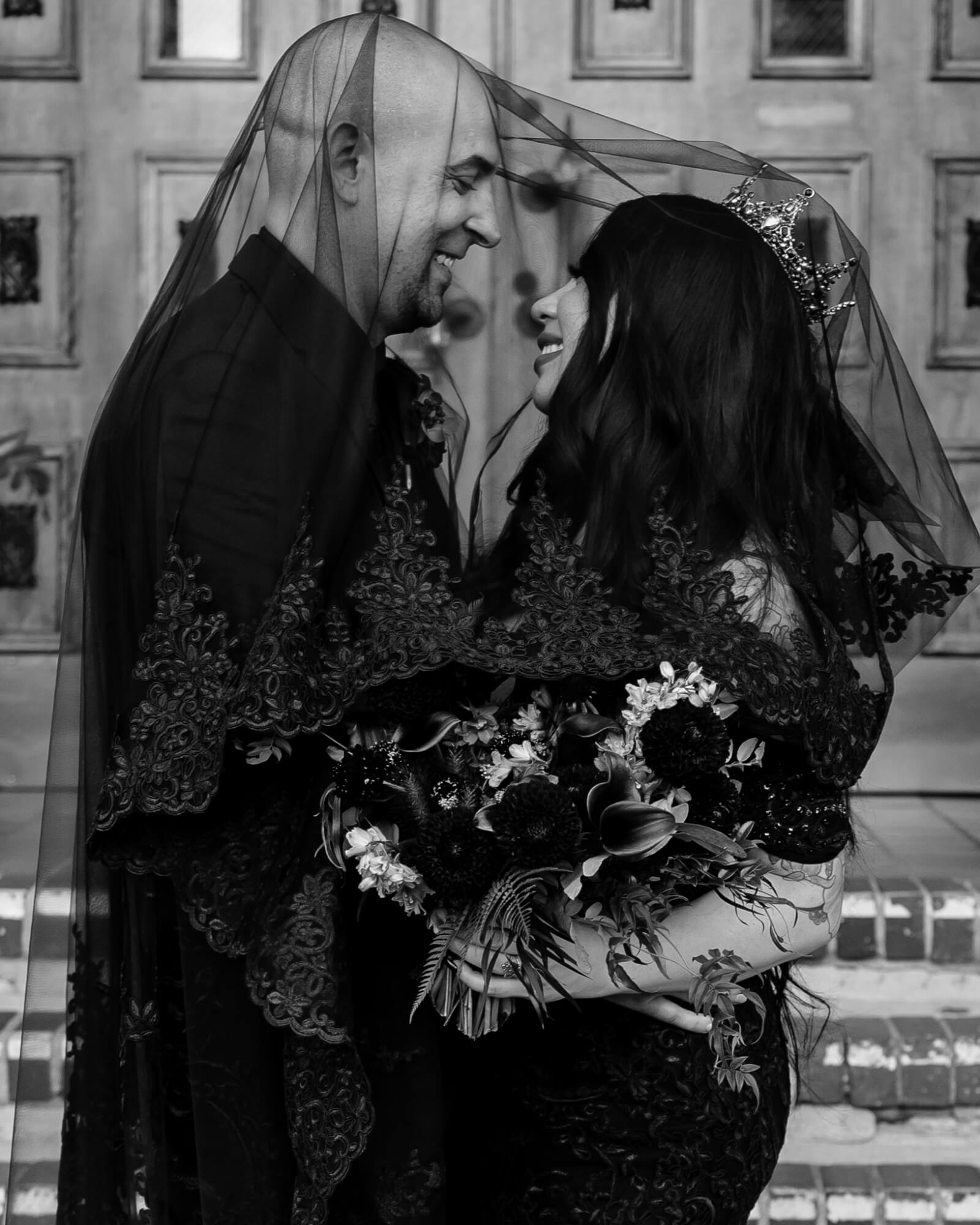 Photo Credit: Ashley Vandervelde; Dress Style # ANA CW2318
Q: Where did you hear/find Cocomelody? 
Instagram and Google searches
Q: What did you love most about your CocoMelody dress?
It was black, lace, and stunning.
Q: What do you think about Cocomelody?
I overall had a great experience. Customer service was good, I got my dress timely, and the contracted tailor customized to precisely what I wanted. The only negative was that my dress was ordered in a really big size which made the fitting of the sleeves awkward even after tailoring. He had to take it in a certain way because of the beading and I couldn't lift my arms. But everything else was great!