When it comes to wedding dress shopping, most brides only think about their wedding gown and bridesmaid dresses. That being said, going shopping to find a beautiful dress for your dear mom is a big deal too. So, how hard is it to shop for a mother of the bride dress that your mother (and all guests) will absolutely love?
Pretty easy, we would say. And this is because the days when the mothers of the bride gave allegiance to the "rules" and clad themselves in Plain Jane traditional dresses and looked like clones are largely over… Thankfully!
If you are not so much into the long-established wedding rules, we are more than happy to help you think outside the box and plan more meaningful personalized celebrations. With that in mind, here are five "mother of the bride dress" rules that we are extra thankful you can now break.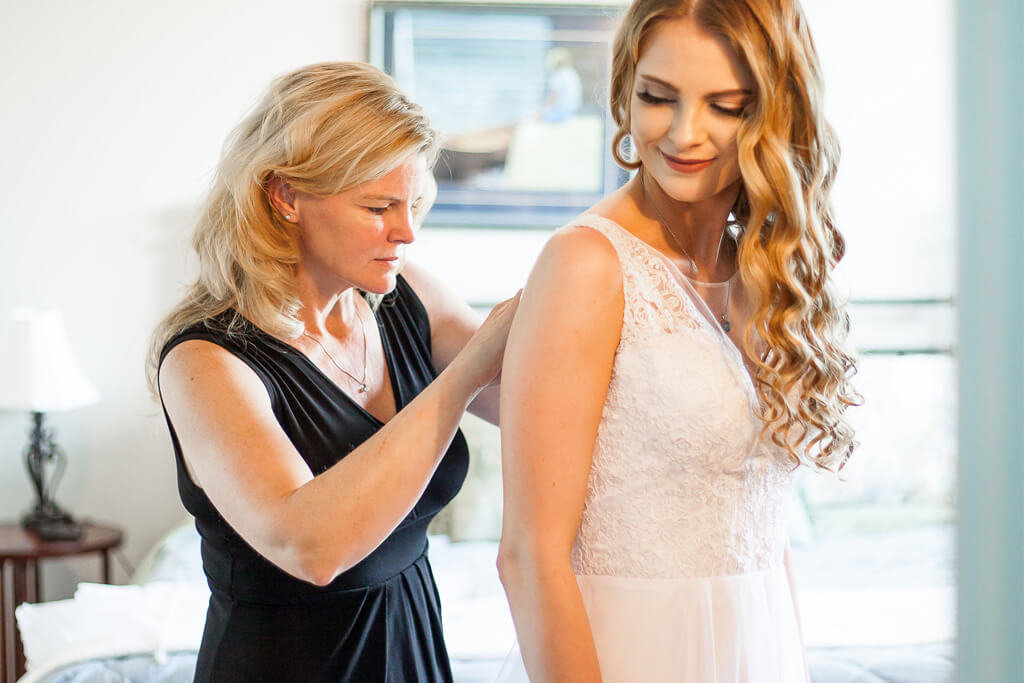 Style: #LD3569, Image Credit: Sally-Ann Taylor Photographer
Rule 1: No mother of the bride can wear white
Traditionally, apart from the bride, nobody gets to wear white to the wedding. This may seem like a fine rule – as the bride is supposed to stand out from the crowd and look stunning – and a white A-line wedding dress certainly helps. But because we are all about defying traditions that do not make good sense (at least, to us), you can toss this one rule from the book of wedding clichés aside. If you have always pictured your mum in a white dress along with you (or instead of you), a white dress is exactly what you should get for her. Even ivory or cream hues will look pretty gorgeous.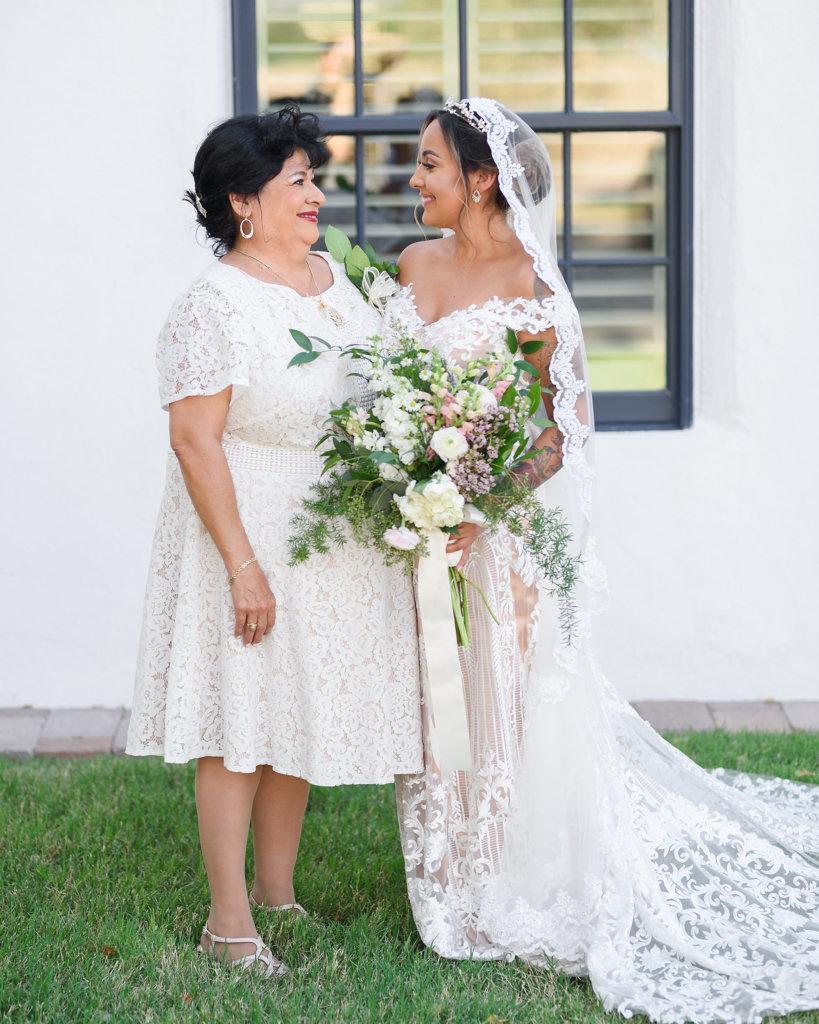 Style: #LD4317, Image Credit: Sunshine Picture co.
Rule 2: No mother of the bride can wear black either
Not even the most elegant of wedding attires, all-black clad dresses can escape the mighty wrath of the mother of the bride dress rules. Be that as it may, if your mom has her heart set on wearing black, we say go for it! Black is, after all, universally flattering and lends an instantly formal vibe to weddings, especially for evening celebrations. That being said, you may want to look for flowing dresses with structural details, lace embellishments or pretty accessories to add distinctive texture and dimension to a plain black look.
Rule 3: She has to look like a mother
We all know the time-honored wedding look for the mother of the bride: a button up dress. But, if buttoning all the way up is not really your mom's style, you should not force her into a threadbare or ill-fitting dress just because the "traditional" dress fits the bill. Choose a mother of the bride dress that is fresh, modern, formfitting and unique instead. Your mom deserves wear something that is authentically her and feel beautiful on the most special day of your life.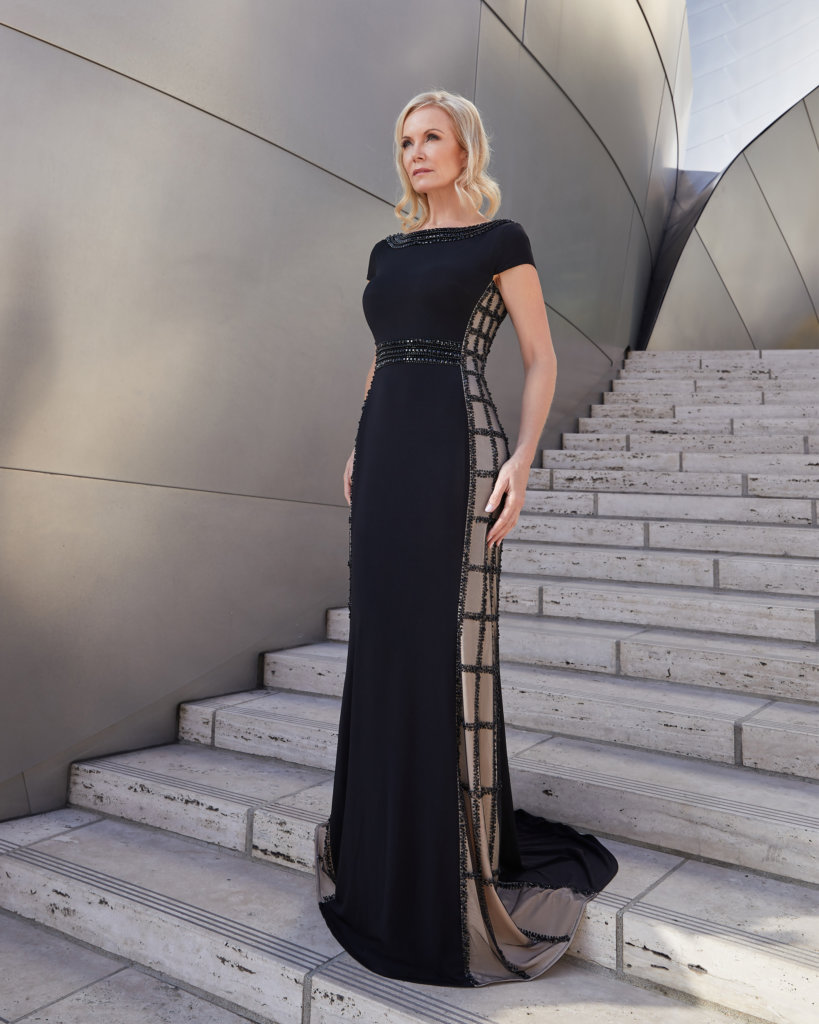 Style: #PR3621
Rule 4: Her look must match the bridal party
Just because your bridal party will be wearing blush chiffon, does not mean that your mom has to wear it, too. Your mom is a very special lady and deserves to stand out if she wants to. That being said, her dress should not completely be at odds with your wedding party either, as it could be a bit of a distraction.
Rule 5: She has to wear a dress
Okay. This one is a little bold. We know that every guest in attendance would expect to see your mom in an elegant dress, but that does not mean wearing a dress is necessary. If you want to go all out smashing the wedding rules to pieces, a pantsuit, jumpsuit or another two-piece ensemble will do just fine. Just make sure it is something your mom likes and is comfortable wearing.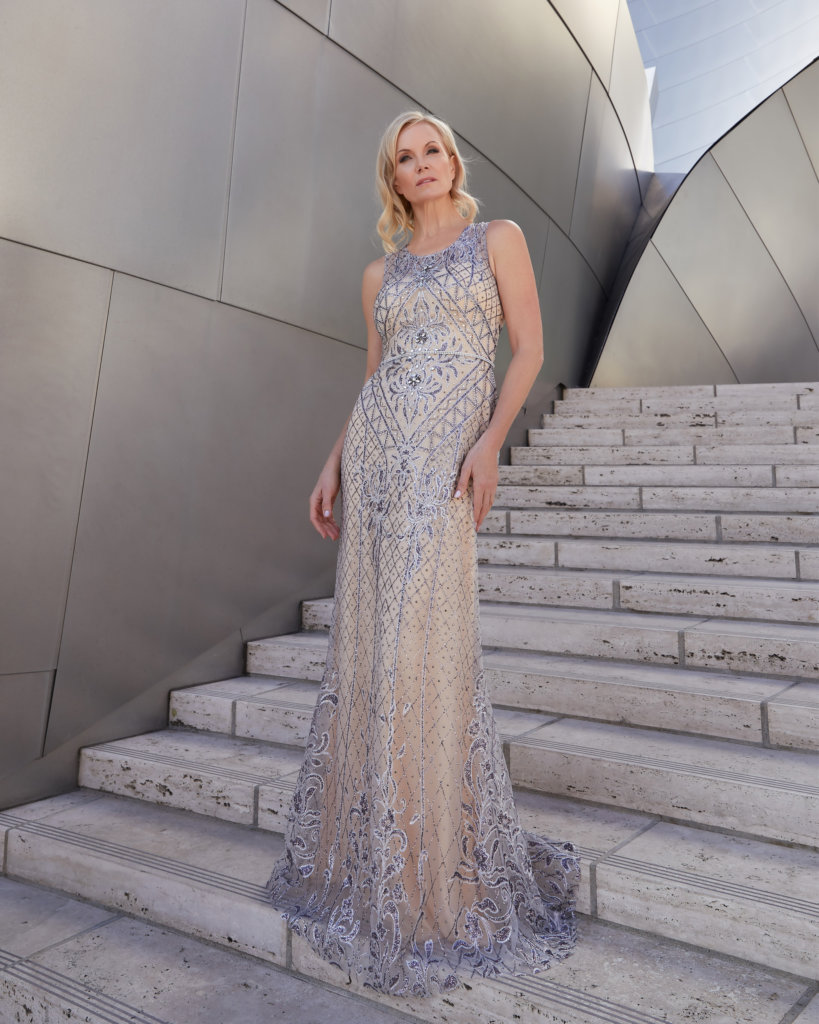 Style: #PR3622
The takeaway
Guess what brides-to-be; rules are meant to be broken, and this applies to your wedding as well. You are the bride, so whether you want to bend the wedding rules, smash them to smithereens or tag along behind them — everything is entirely up to you! Likewise, when it comes to choosing the perfect dress for your mom, do not be afraid to think outside the box, buck tradition and do what works for your mom's taste and your wedding style.