Really, the only thing that a wedding need is two people who want to celebrate their love and commit to spending the rest of their lives together. However, as we all know, a wedding is often much more than that. It is also a chance to gather your friends and family and have a day to truly remember – so what are the five things a wedding needs to ensure that happens?
Our greatest memories often involve multiple sensory experiences, and so it's easy to see why a great wedding has elements to appeal to all of our five senses. Keeping all five senses in mind when making your plans is a great way to capture five things every wedding needs. Here's how to do it.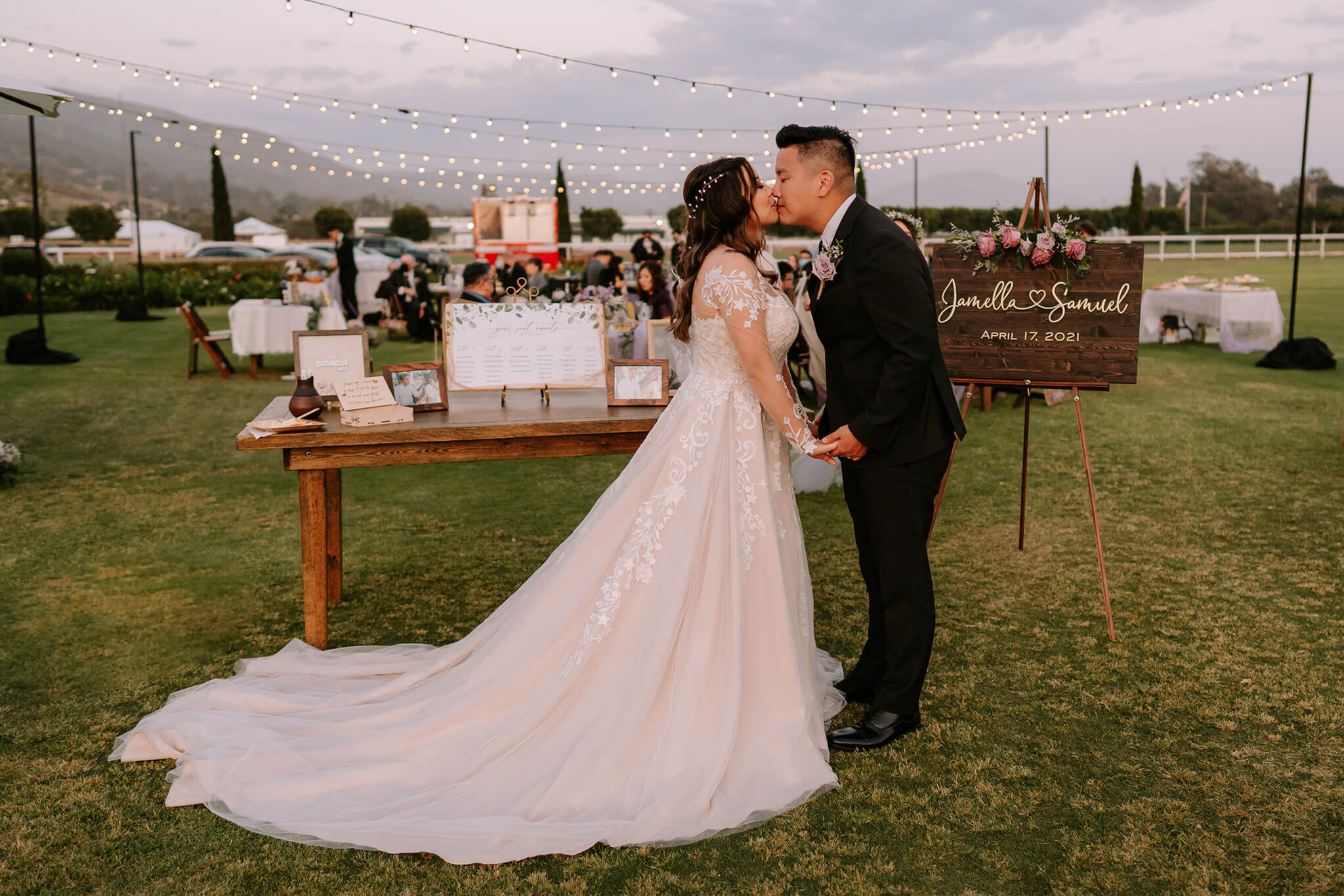 Photo Credit: Wandering Wild Hearts / Wedding Dress Style: Zahra #CW2299 
Sight
When it comes to weddings, how things look can be top of the list – from choosing wedding dresses and outfits that have a huge visual impact to the décor for the reception and right down to all the details that make your day unique. Strong visuals are definitely something every wedding needs, and always something that gets your guests talking.
Taste
Whether you go for trad or quirky, the flavours of your wedding will be at the top of your guests' list of memories. From the delicate mimosa you chose as your welcome drink, or the sumptuous offerings at the wedding breakfast, the taste is a real way to stamp your identity on your day. You can bring in unexpected flavours, perhaps inspired by your honeymoon destination, or your favourite holiday together – anything that shouts "this is us" is a great addition to the taste sensations.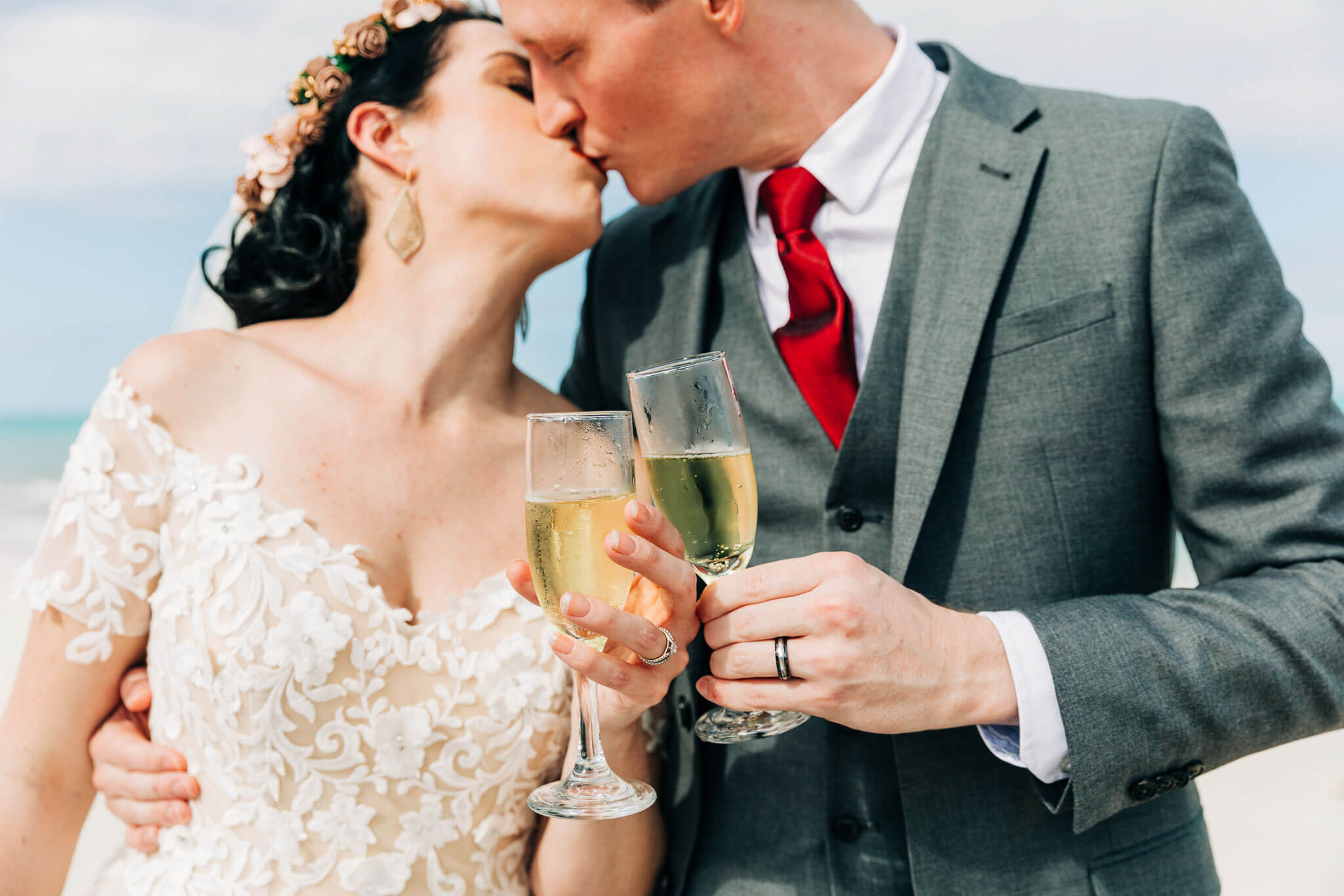 Photo Credit: @annasophotography / Wedding Dress Style: Giulia #LD5830
Scent
The scent is often regarded as being one of the most powerful memory triggers, and it will certainly impact the atmosphere of your day. Flowers are the obvious go-to here, and choosing super fragrant blooms like roses, gardenia or jasmine will create an olfactory trigger that will transport you and your guests back to your special day.
Sound
Creating the right soundscape for your wedding is a powerful way to add individuality and sensory detail. You may have a band or DJ lined up for the reception, but consider the atmosphere you want to create for the rest of the day. Something like a jazz band can provide a subtle and sophisticated soundscape to enhance a variety of wedding moments. There's nothing more romantic than a jazz song for your first dance, as you wish your wedding dress around for everyone to see! As well as music, think about other sounds you love – perhaps a recording of the landscapes you and your partner enjoy, or the sound of the city where you first met. This is your day, and sounds are a great way to reflect that.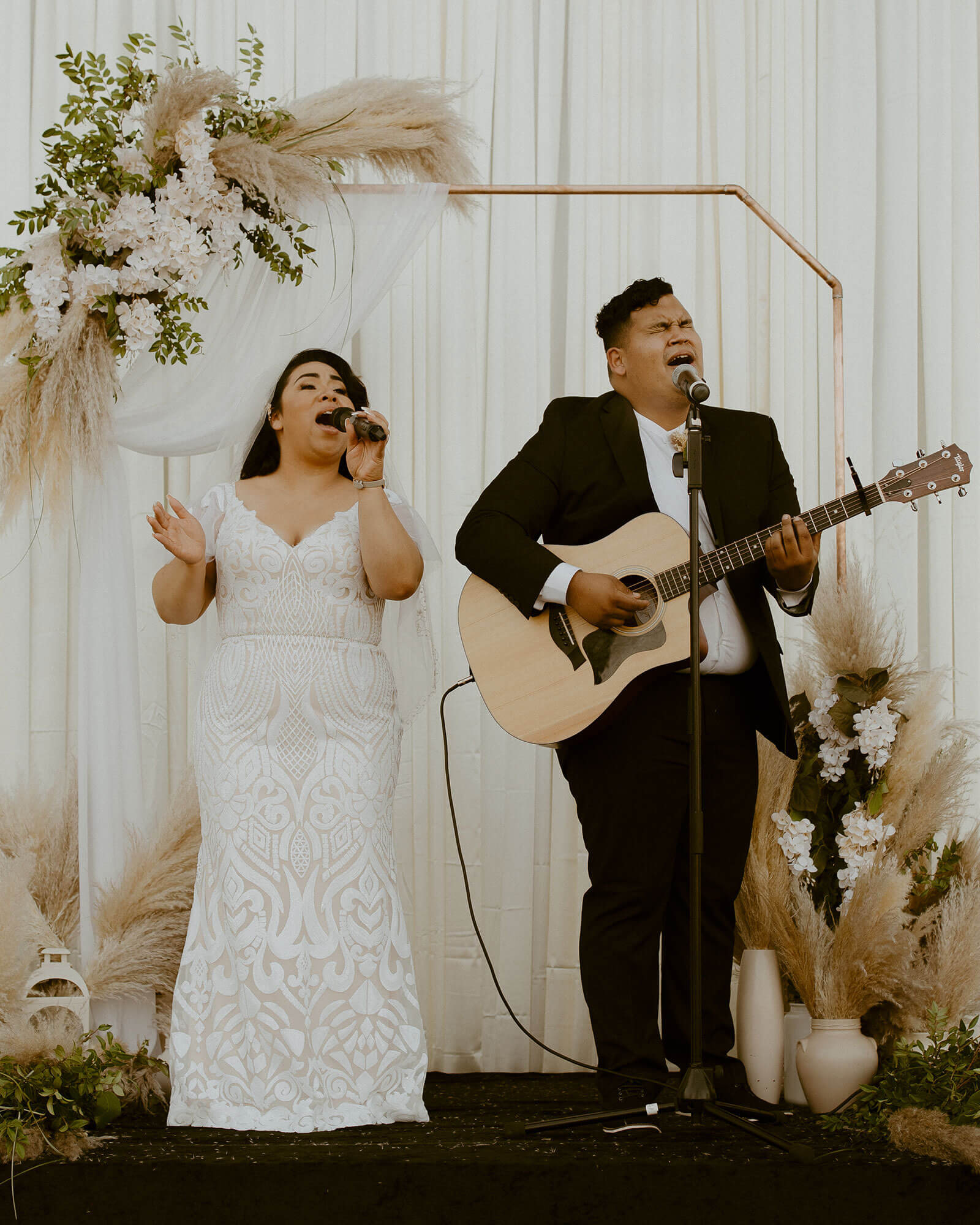 Photo Credit: @brysphotography / Wedding Dress Style: Customized Linda #LD5780
Touch
Touch can be overlooked, especially on an occasion like a wedding, but it's a powerful grounding sense and it can be used to comfort and calm. As well as the wonderful fabrics you'll be using in your wedding dress and bridesmaid dresses, think about the table settings – using cooling cotton as part of a summer wedding, or including rich velvets for winter, will have a real sensory impact.