Your wedding day is a pretty big deal; in fact, it is probably going to be the most memorable day of your life. Making your ideal wedding come to life is no easy task. After years searching for the right partner, months of organizing and countless arguments with the soon to be mother-in-law, the least you deserve now is to walk down the aisle in your fairy-tale wedding dress.
Choosing the perfect wedding dress for your big day is exciting and fun, but it can also be frustrating if you cannot find the dress of your dreams.
Your wedding dress is one of the things that really should be perfect, not just "All right", which is why you should do these five things before heading to your first bridal appointment!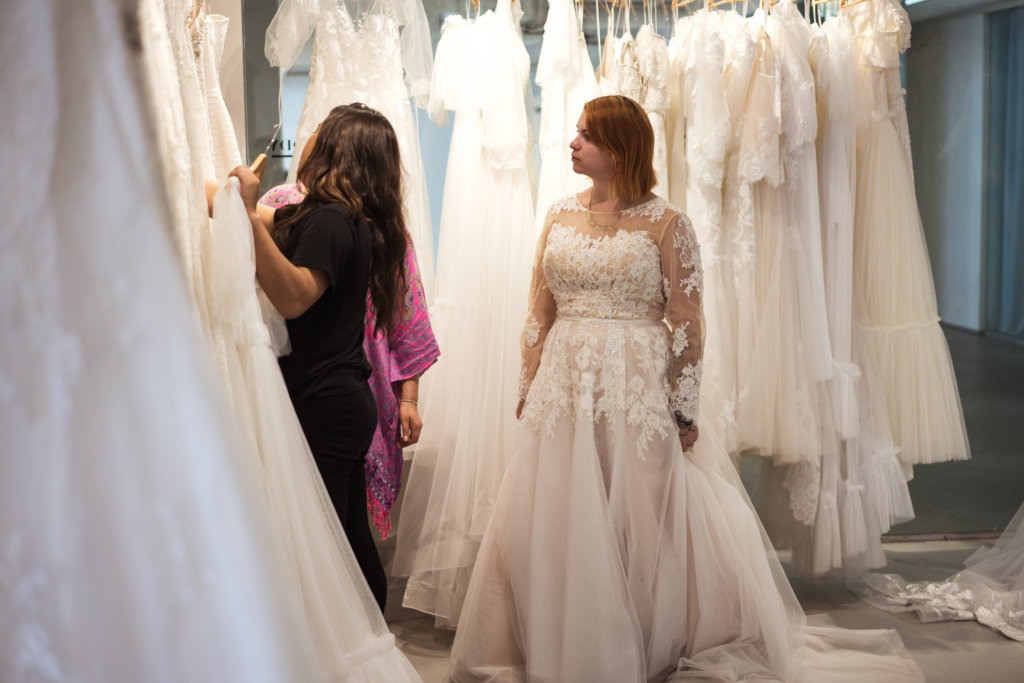 Style: #LD4567
1. Find your inspiration
Who says you cannot have a real input into the design of your wedding dress? Before your first bridal appointment, do your research to get unique wedding planning ideas on how you would like your bridal gown to look. You can start by looking at wedding magazines or going online and visiting wedding-related blogs or browsing pictures on Pinterest.
You might want to incorporate some of your own ideas into the design as well, such as a distinctive feature from your mother's wedding dress, or something else that is particularly meaningful to you.
2. Keep an eye on your budget
The perfect dress can seem like the most important item on your wedding shopping list. However, if you blow the budget trying to look like Kate Middleton then you will have less to spend on the venue, catering, and reception. The key to creating your perfect day is to know your limits. This will help to focus your attention to a narrower selection of wedding dresses shopping, whilst saving you precious pennies to spend on making the rest of your day as flawless as the dress.
Wedding dresses are made with all types of budgets in mind and once you know yours, finding that perfect wedding gown will become a lot easier.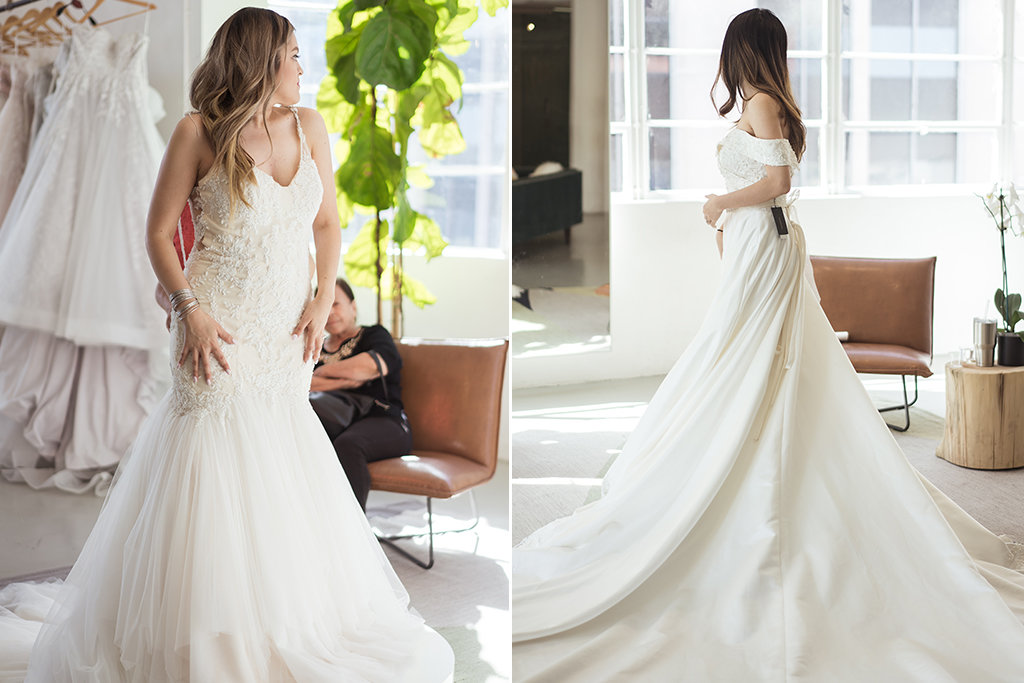 3. Comfort is the key
Whether you are buying a mermaid wedding dress or have your heart set on a backless wedding dress, choosing the right fabric for your dress is a key decision. Avoid materials that will make you itchy or too hot; the last thing you want is to be sweaty and scratching as you walk down the aisle. When trying on wedding dresses, it is a good idea to keep potential choices on for 5 – 10 minutes to get a feel for what it would be like to wear all day.
After all the hard work you have put in, you want to genuinely enjoy your big day, so do not pick an uncomfortable option because it looks superb. Be patient and you will find a great looking dress in a fabric that is comfortable for you.
4. Focus on your assets
Every woman has a unique body shape. It is important that you know your body and are aware of what suits your shape and what does not. Find a dress that flatters your best features. This will shoot up your confidence and make that wedding day smile even bigger.
Taking friends or family when you try on dresses is a great way of getting others' candid opinions on what suits you best (plus it is more fun!) Speaking of taking someone along…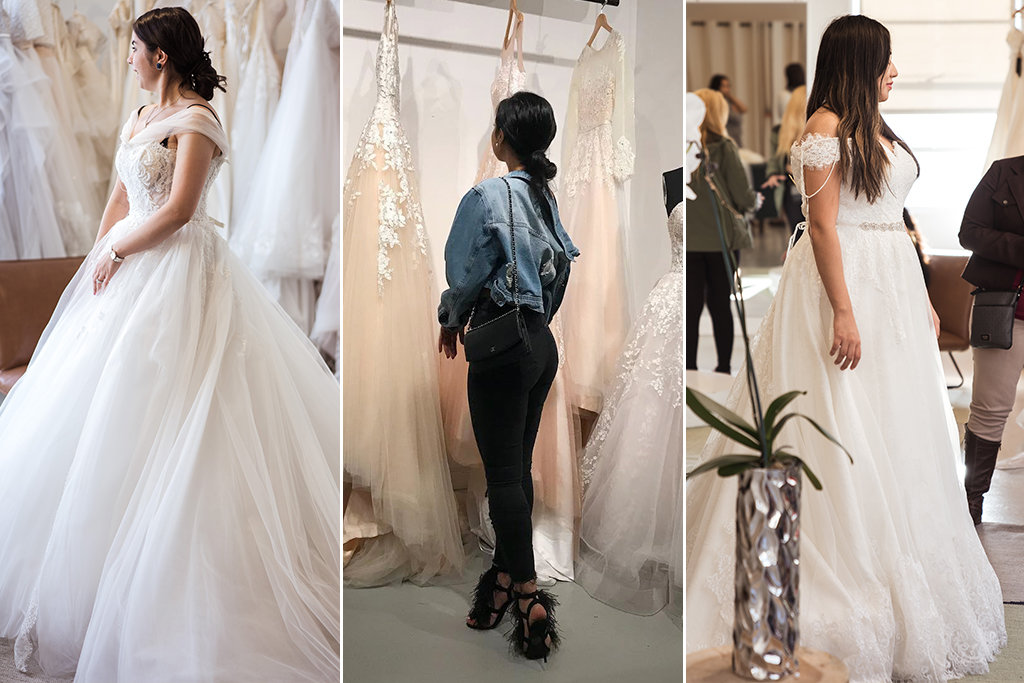 5. Take just one person with you to the fittings
Taking your friends and your family to fittings at a bridal salon is all part of the fun and excitement of the build-up to a wedding, but do not let your entourage get in the way of you having what you want. On the first few bridal appointments, when you are making important decisions about your dream dress at a bridal shop, it is advisable to only take one trusted friend or family member with you for a bit of support and advice.
There you have it, five things you need to do before your first bridal appointment in order to turn your dream into a reality and have a one-off and totally unique wedding gown made just for you.