The new year calls for new beginnings and what better way than to start a new chapter of your life. 2019 weddings are all about creating events to remember and they are becoming more and more about the couple of the moment. Weddings are becoming more personalized than ever with wedding dresses 2019, breweries, ranches, and greenhouses being unique and popular wedding venues.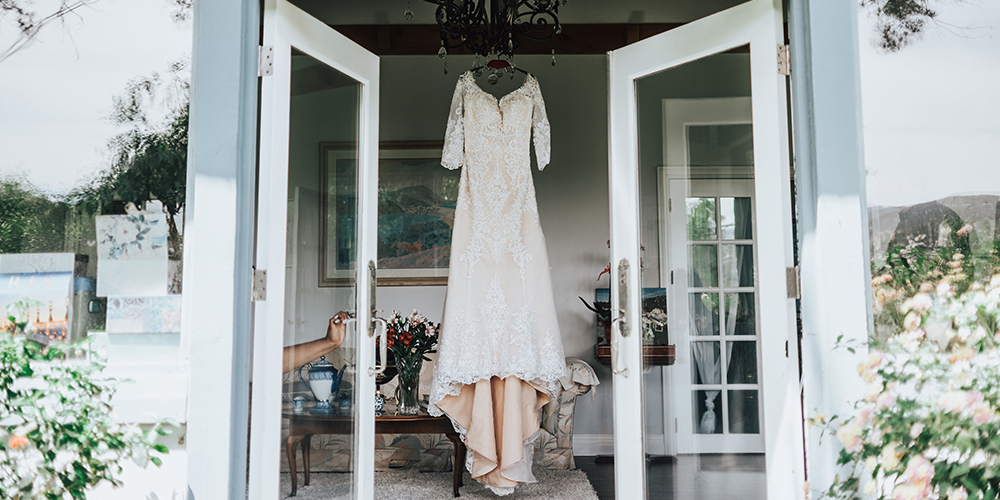 Style: #LD3906, Image Credit: Noemir Photos 
From the food and decor to the wedding dress and accessories, here's everything you need to know if you're planning a wedding in 2019.
1. Detailed Veils
Attention to detail and the ability to customize every piece has made the veil the most loved bridal accessory. Two-tier veils in supers soft material like tulle will be a bridal favorite in 2019. Cover-ups like capes and capelets will continue to be a strong bridal trend to make a big entrance. Intricately detailed whisper-like veils in dramatic lengths are sure to take the center stage. 3-D embellishments, crystal scatters, scalloped lace edging and hand cut floral embroidery that matches the shade of your dress can be seen incorporated in veils for the 2019 bride.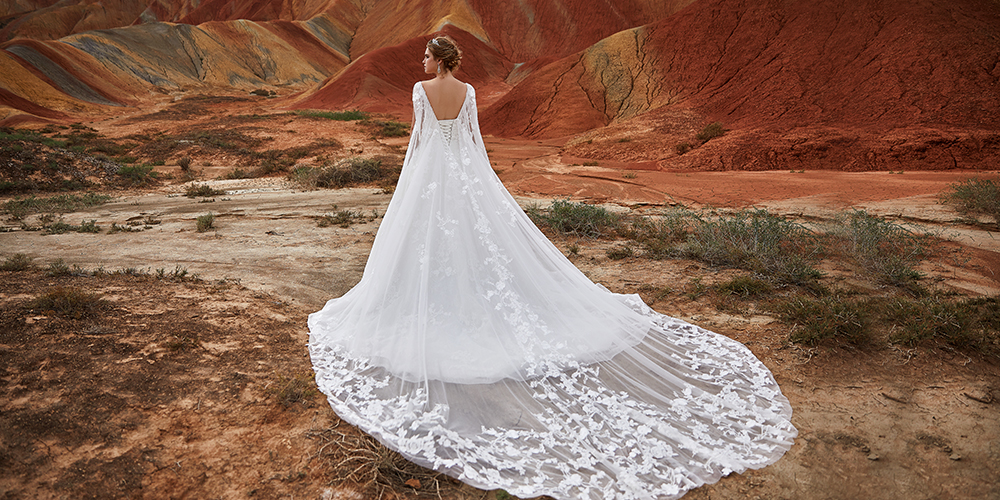 2. Handpicked Bouquets
Pantone has announced it's color of 2019 as  "Living Coral", a bright pinky-red color. So we expect to see this cherry tone in bouquets, floral decorations as well as the bridesmaid dresses. Other colors like pale pink, blush and taupe flowers are are some of the most popular summer blooms set to appear in a big way next year. Floral arrangments will feature flowers such as garden roses, peony, sweet peas, lily of the valley and jasmine that can be crafted into bouquets that fit into any wedding style.
3. Simple Elegance
Bridal designers have predicted a return to refined minimalism and the return of classic cuts and simple fabrics. Most brides will prefer crisp gowns with a pared-back bridal silhouette featuring long sleeves and a sophisticated neckline. Makeup should be kept minimum, so make sure to up your skincare routine a few weeks in advance for that all natural bridal glow.
A classic matte red lip will also be a popular choice to add a pop of color to the otherwise, minimalistic look.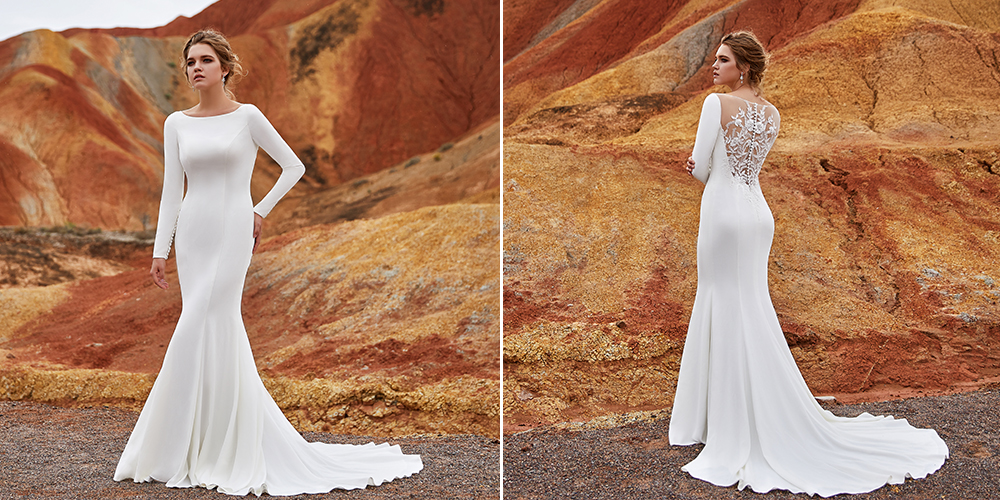 4. Food Trends
The food trends for 2019 include more sophisticated and personal food choices. With couples looking for laidback ways to offer simple tasty food, sharing platter and grazing tables are proving to be a hot option for 2019. The classic meals are being replaced with unique eats that reflect the couple's favorite comfort foods. Desert tables, DIY food bars, and interesting food stations are expected to be on a rise this new year. As far as the wedding cake is concerned, creativity is key. The cake is expected to feature charcoal crackers, artisan bread and adorned in exquisite colors like purple, blue and pink.
5. Bridal Accessories
Pearls are making a huge comeback, not only as jewelry but also as adornment in veils and wedding gowns. Metallic tones like silver and chrome will be seen in engagement rings as well as bridal accessories. Crystals, rhinestones, and raw opals are just some of the materials that will help create avant-garde jewelry for brides. Moreover, nature-inspired elements like hand-wired vines will be worn as headbands, halos and even jewelry. From mixed metal jewelry to bridal belts, these go-to accessories will offer more dimension than ever before.
6. Intimate Celebrations
2019 weddings are expected to be intimate ceremonies with more personal touches than ever. Couples are inviting only their closets for a close-knit soiree that's more personal, affordable and less stressful to plan. Expect lots of personalization with customized signs, neon lighting, and oversized balloons. There will be a rise of casual cocktail-style receptions with lots of hand-passed items, live music, and creative bar options for a more sociable affair. The bonbonniere is expected to comprise mainly of monogrammed and personalized gifts.