With a myriad of decisions to make, conflicting family demands and opinions to navigate through and a budget that constantly blows out, traditional weddings can be very stressful and expensive. This is likely why more and more couples are choosing to elope in favor of having a big fat wedding. After all, elopement weddings are almost always stress-free, affordable and still full of magic and love.
Planning to sneak off with the love of your life? Consider these six ideas for a magical elopement ceremony.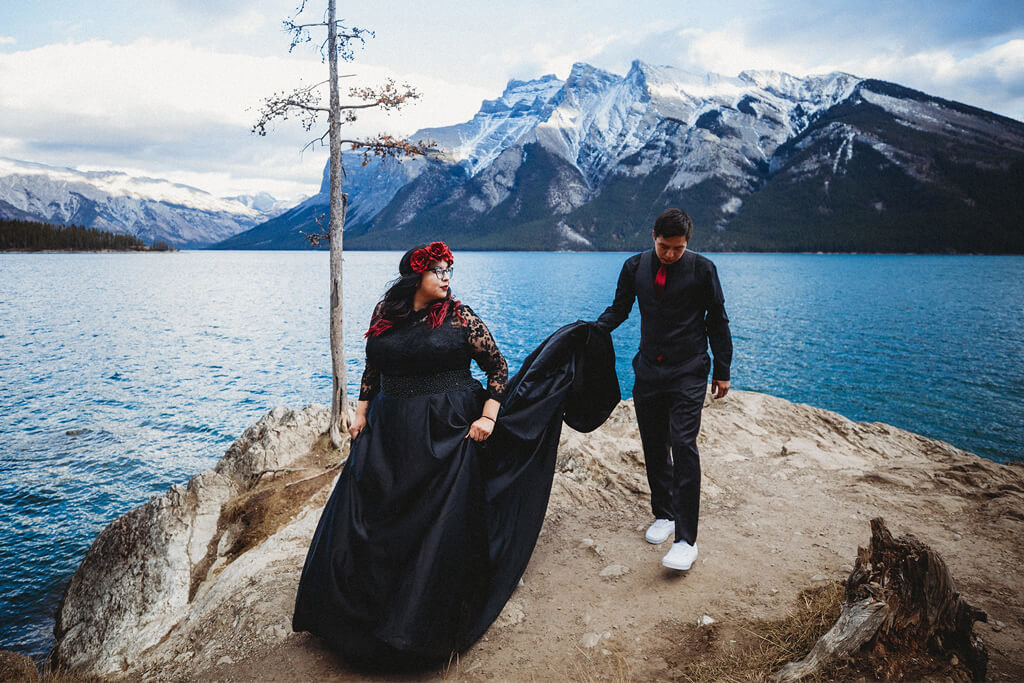 Style: #LD5445, Image Credit: Loree Photography
1. Pick a perfectly unique wedding location
If you are not a big fan of the usual church halls and wedding gardens, you can sneak away to any stunning location you love for an intimate affair for just the two of you or only a handful of loved ones …Do you want to mix your wedding ceremony with that trip to a national park you have always dreamed about? Or do you want to get married in the coffee house where you and your spouse had your first date? What about flying to Vegas? Or Hawaii? Ou en France?? Really, anywhere you want to say "I Do", you can.
2. Do something wild and crazy
Contrary to what many people think, elopements can actually be more monumental than traditional weddings in the true sense of the word. You can get married in a hot air balloon or on horseback. You can have a cruise liner wedding, an underwater submarine nuptial, and you can even get married under Eiffel Tower – things that are not on the cards when you have a huge wedding party.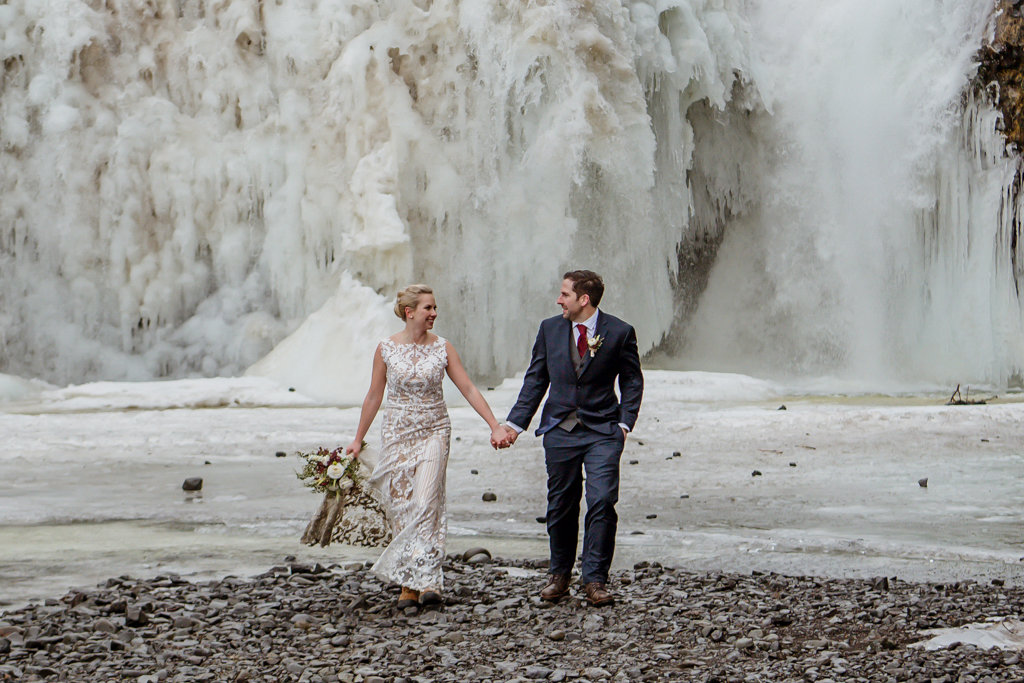 Style: #LD4317, Image Credit: Iceland wedding photography
3. Personalize, Personalize, Personalize
Your wedding day is YOUR day, and it is special because of all of the details that apply to YOU. The good thing about having an elopement ceremony is that you do not have to try to please everyone else; you are the only person who matters here.  If you want to wear an A-line wedding dress in your favorite color, do it. If you want to incorporate your favorite sports team colors into your bouquet or cake, do it. Literally, anything goes…
4. Pick amazing ceremony music
Just because you are having an intimate wedding does not mean that you cannot use ceremonial music to embellish your wedding ambiance… As a matter of fact, you can pick any type of musical entertainment when you are having an elopement wedding. Are there any songs that you would love to be played as you walk down the aisle? Or how about having your first dance to your favorite songs? Well, with an elopement wedding, anything is a possibility. Just make sure you bring your iPod along! Plus, if the budget is not a concern, you can even splurge in a solo violinist or a jazz band for a truly enchanting setting.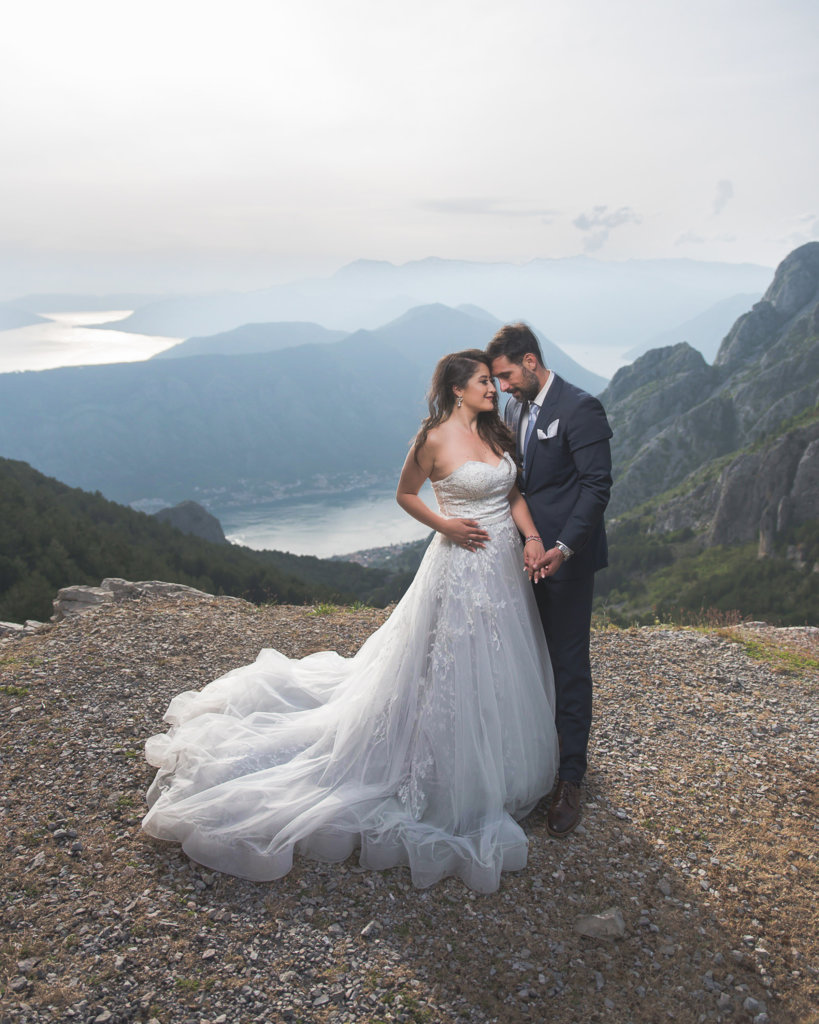 Style: #LD5054, Image Credit: Bosko Puric
5. Invite as many guests as you want
For many people, an elopement is all about running away from home to get married in a more free and easy setting than traditional weddings that are more 'fancy.' Although that used to be true back in the day, today, you can invite as many guests as you want at your wedding ceremony… You can invite your parents (YES!), your best friend, your favorite cousin, your grandparents… really, the sky is the limit! The best part of an elopement wedding is that you can invite the special people in your life to a venue where there is already an event – think a concert or theater show. You do not even have to plan anything!
6. Document every moment
After saving on catering and other frills of a traditional wedding, go ahead and splurge on a fancy wedding photographer. Look for one who has done elopements previously. Your elopement wedding is probably the most exciting and special occasion of your life – and you would not want to forget a second of it, would you?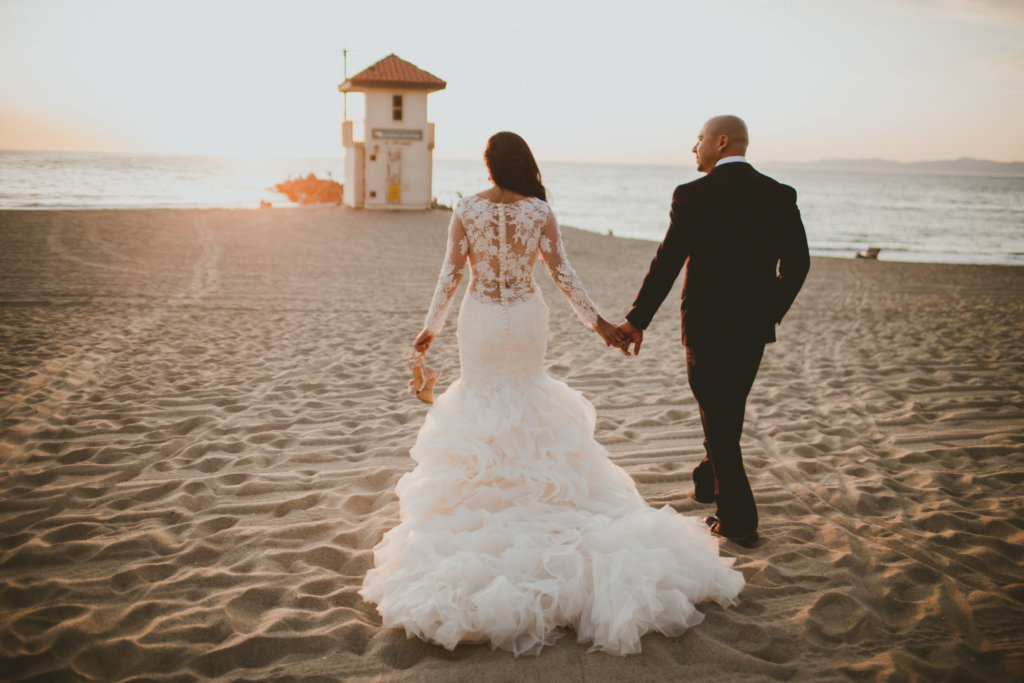 Style: #LWLT15032, Image Credit: Kelley Raye
Your wedding is the biggest, most exciting day of your life, and this stands true whether it is a 200 people event in your town chapel or a small elopement wedding ceremony. But unlike formal weddings that are usually scripted down to the second, an elopement ceremony can be much more free-flowing and anything that does not go as planned will not be a big deal because there will be nobody else's expectations to meet. Also, eloping is fun!
So, once you have made the decision to tie the knot, consider eloping. It is really an amazingly fun, romantic and low-stress alternative to a traditional wedding.