Thank heavens for custom wedding dresses! Panicky brides no longer have to contend with hundreds of hours trying on hundreds of gowns looking for their dream wedding dress – the one that fits their body, their personality as well as their wedding theme. They can simply get a custom wedding dress that is tailored to their needs and demands… and that's it!
Interested in custom wedding dresses? Let these six incredible dress styles inspire you.
1. Style #LD5190 | LB Studio
This A-line gown with custom 3/4 sleeves looks mesmerizing, doesn't it? This dress features an alluring v-neckline and graceful lace floral appliqué details that run all over its bodice and skirt. This dress has that old school "of a different era" vibe that will surely capture all of your guests' hearts.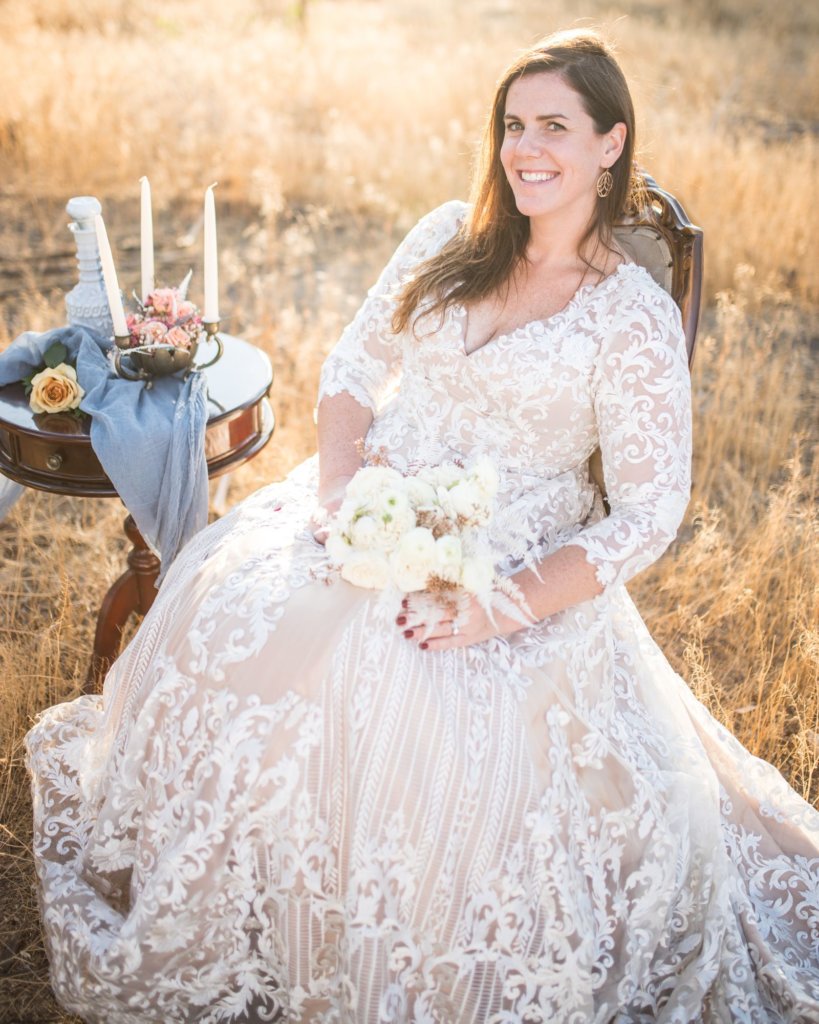 Style: #LD5190, Image Credit: Colleen K Photography
2. Style #LWZF15028 | LB Studio
If you are a confident bride looking for a show-stopping dress, then this is the dress for you! Featuring a curve-hugging silhouette, fine lace detailing, a dropped waist and a jaw-dropping back design with buttons, this dress is all you need to make a bold statement on your big day. What we love the most about this dress, though, is its flowing and dramatic train that really nails down that art deco look of the roaring 20s!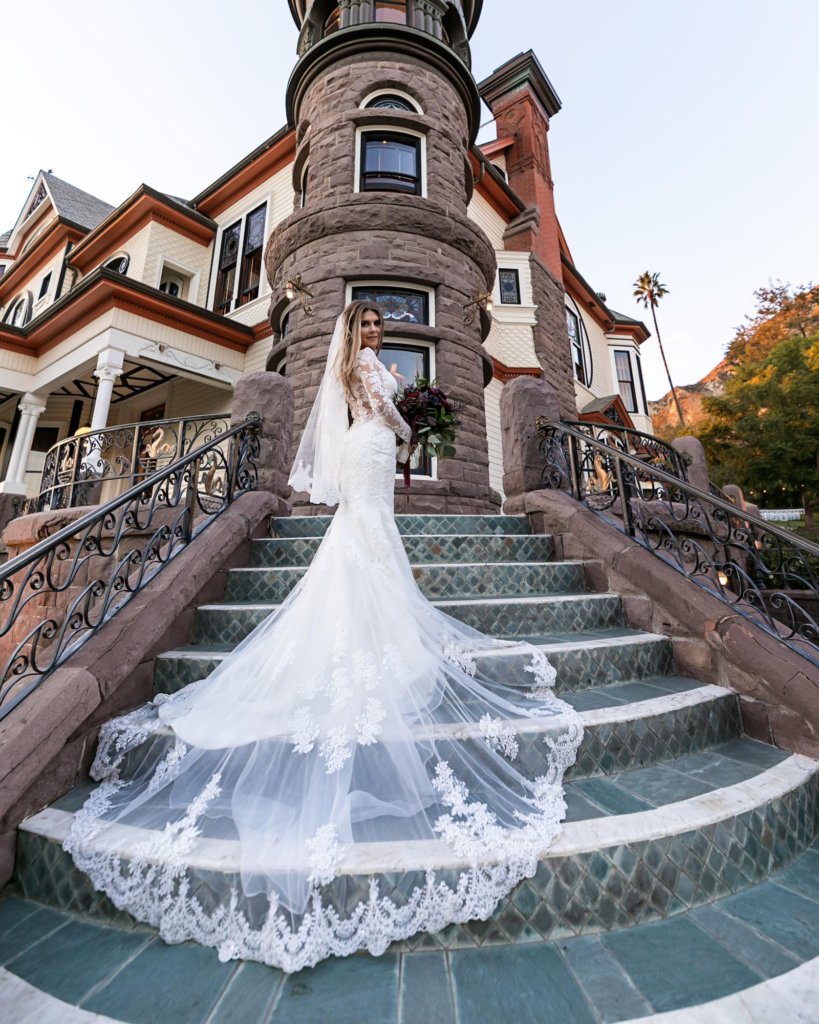 Style: #LWZF15028, Image Credit: Michael Anthony Photography
3. Style #LWLT15032 | LB Studio
This stunning custom champagne-colored gown dazzled with ivory lace embellishments feels decidedly sumptuous. Featuring chic custom long-sleeves, an elegant tiered skirt, a sophisticated dropped waist, and a sleek trumpet-mermaid silhouette, this dress is perfect for the bride who wants to keep it… classy.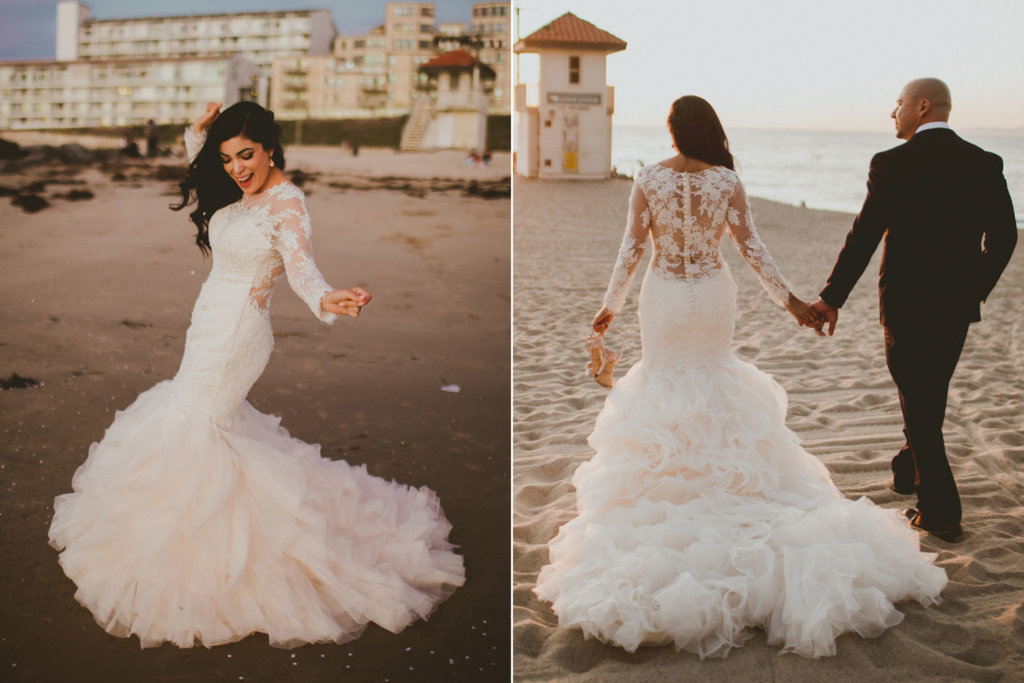 Style: #LWLT15032, Image Credit: Kelley Raye
4. Style #LD3932 | LB Studio
We are in love with this custom plus-size A-line wedding gown – it's striking yet minimal. It features a plunging v-neckline, lots of bling, a stunning keyhole back and a stylish open back. This soft and pretty gown will bring to life all your modern fairytale dreams.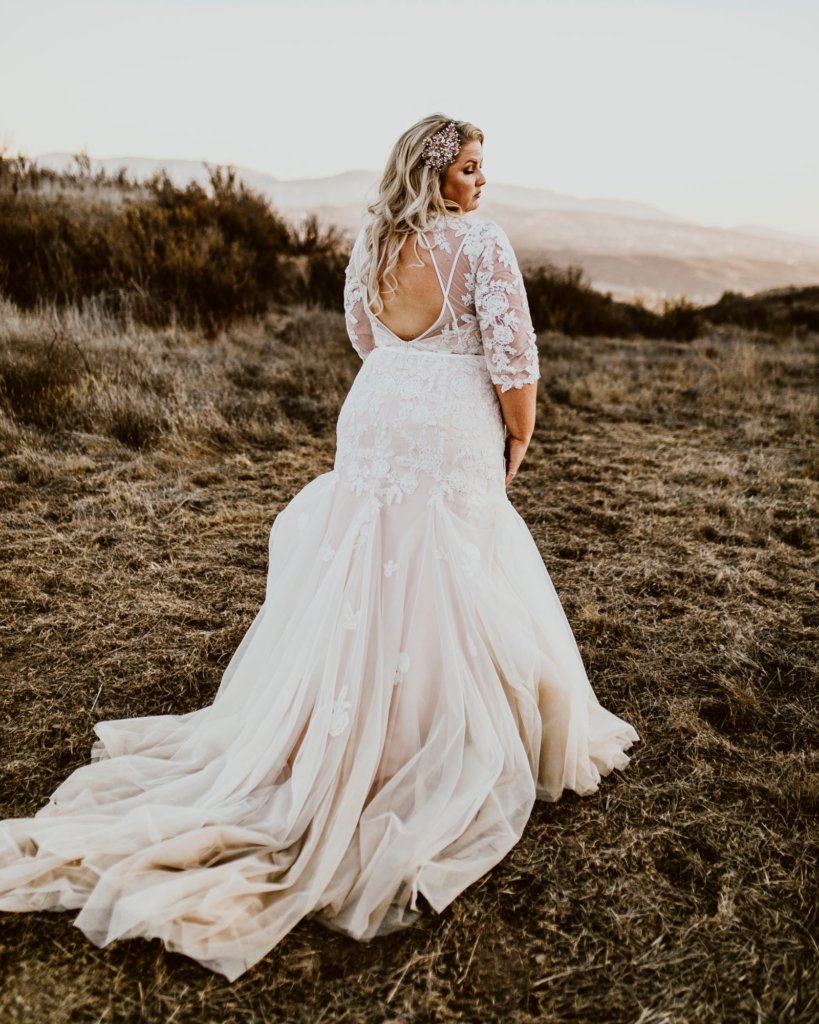 Style: #LD3932, Image Credit: Uriel Photography
5. Style #LD4317 | LB Studio
This custom lace sheath gown is the perfect blend of grace and glamour. This dress features lace floral embroidery on the bodice and skirt, a sweep-brush train and a custom off-the-shoulder neckline. We are sure that this gorgeous dress will lend your bridal look an effortlessly lavish and vintage feel.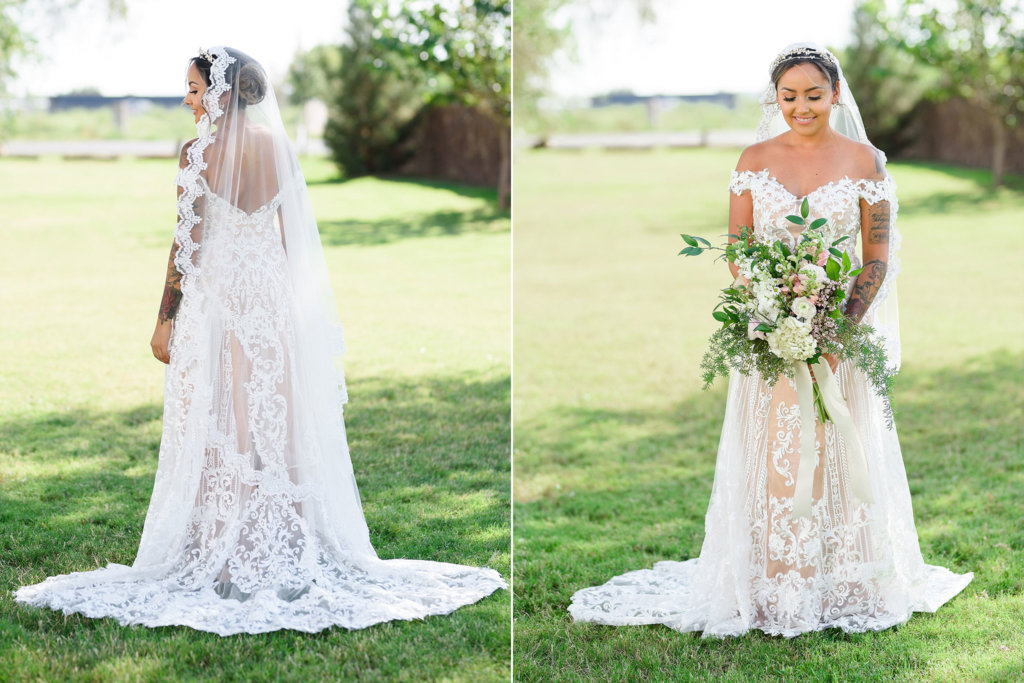 Style: #LD4317
6. Style #LD3932 | LB Studio
Prepared to feel like a modern-day princess bride with this custom mermaid wedding gown! This breathtaking gown features custom 3/4 sleeves, a plunging v-neckline and shimmering embellishments that will have you looking like you just stepped out of a fairytale.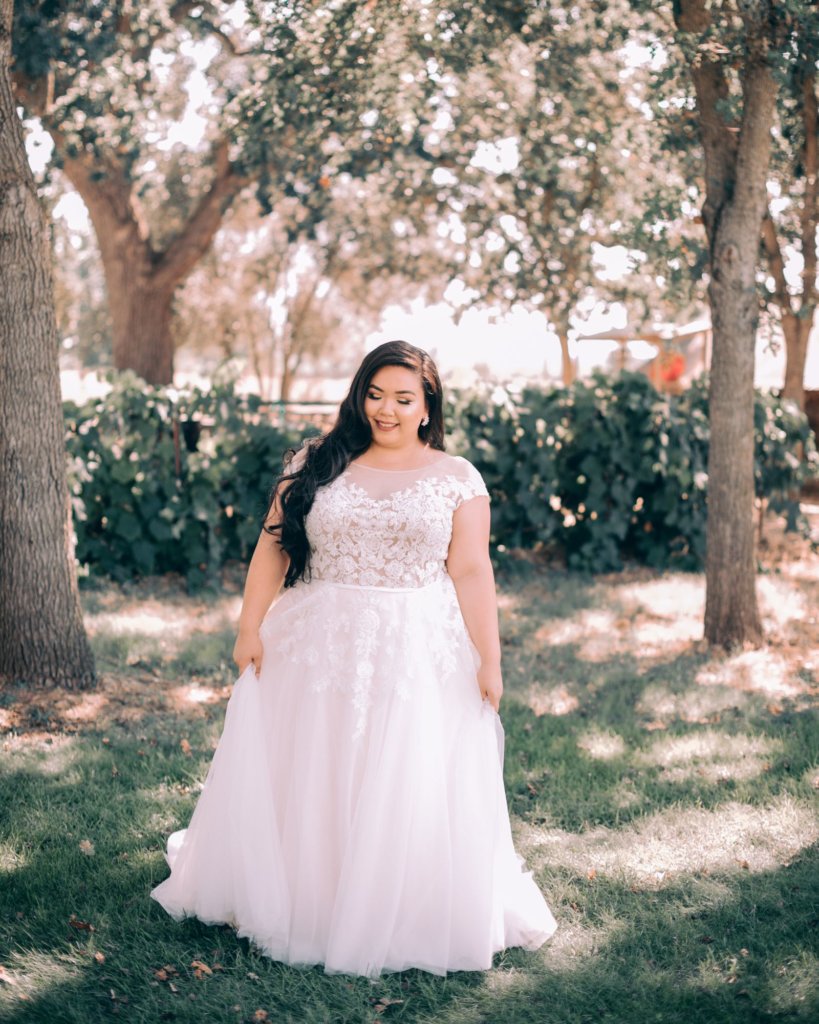 Style: #LD3932, Image Credit: Love & Theory
7. Style #LD3906 | LB Studio
A custom illusion neckline, custom long-sleeves, a scalloped train and a back design adorned with shimmery beadwork are some of the exquisite details that make this a romantic and elegant wedding gown fit for a princess. Can you think of a bridal gown that's more romantic than this?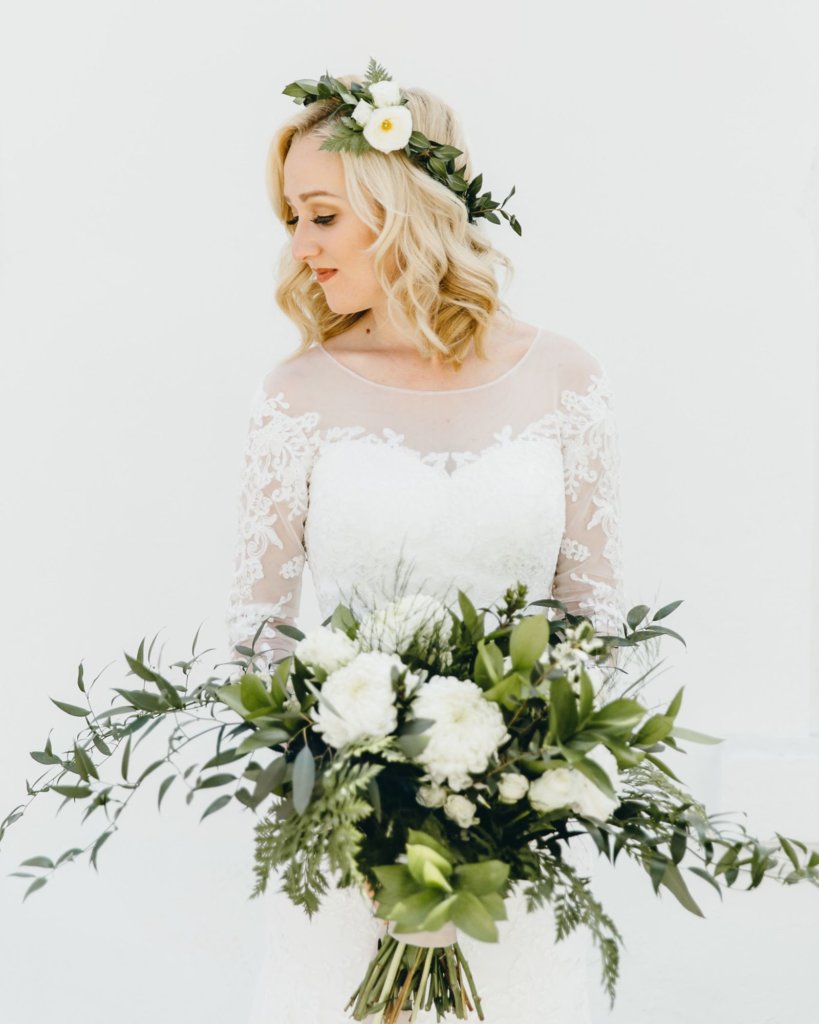 Style: #LD3906, Image Credit: Mcfarlane Photography
8. Fully-Customized Gown
This fully customized mermaid gown features a v-neckline, floral lace appliqué and a voluminous skirt. No doubt it looks breathtaking… We're also pretty sure that it will add a touch of magnetism and romance to your bridal look.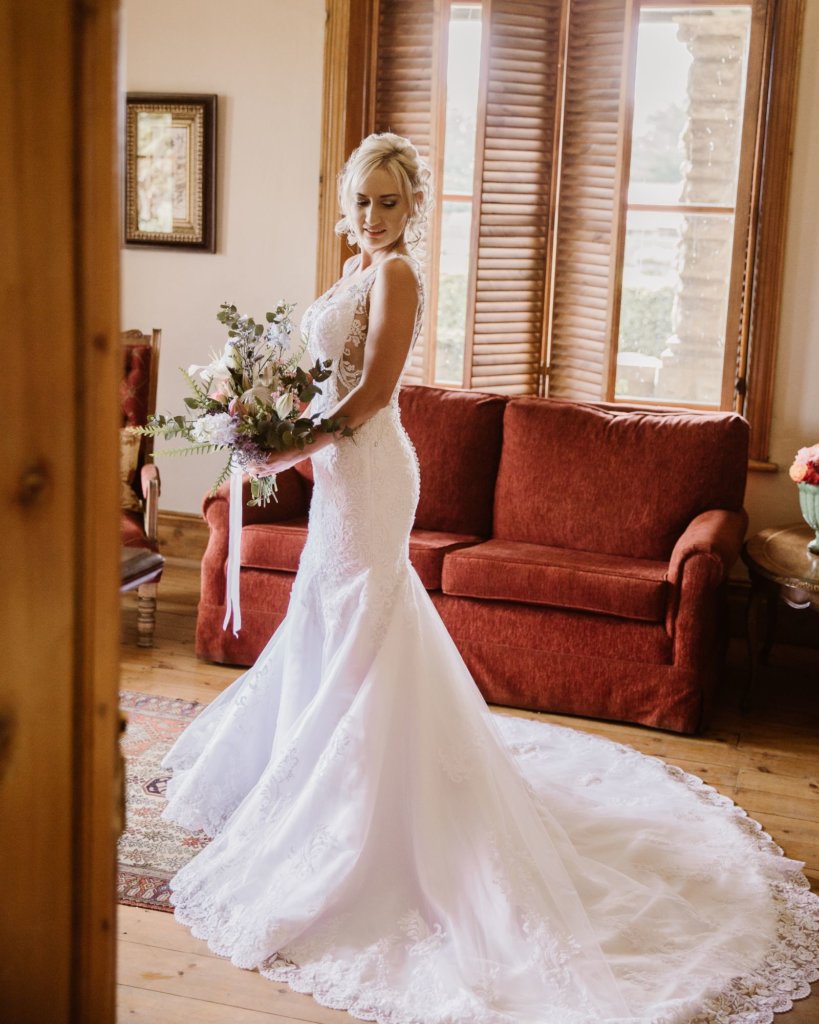 Brides all over the world are inclining towards custom bridal gowns these days. After all, you can't feel as comfortable and confident in any other gown as you do when wearing your custom dress. These six custom wedding dresses will help you be more comfortable and confident, which will go a long way in making sure that you look your best on the big day!