With the increasing emergence of new trends, engaged women have more choices than ever. A bridal stylist is an experienced professional who will help you find the best wedding gown for you. He/She will not only assist in making your vision a reality but will also ensure that you're having a good time while you're at it!
However, there are some important things that your bridal stylist may not tell you! Want to know what they are? Read on to find out!
1. Keep In Mind Your Venue and Wedding Theme
Imagine this: you're planning to have a beach wedding and you are head over heels with a dress with a castle-long train. It just doesn't seem right! Now your bridal stylist will never give you an advice that goes against your choice. So you should keep in mind the venue and the overall theme of the wedding while choosing a dress. You wouldn't want a dress that looks out of place in your own wedding. And of course, you'd want to look beautiful and poised so choose wisely!
2. Get A Few Items To The Appointment
Your bridal stylist may not ask you to carry along things to your appointment but there are a few items you should have to make the shopping process a little easier. First, is the undergarment you plan to wear on your wedding day. This will ensure that they're not visible through the dress and the fit is just right. Second, definitely bring your shoes. This way you'll get the right length, something that won't drag on the floor or look unappealingly short.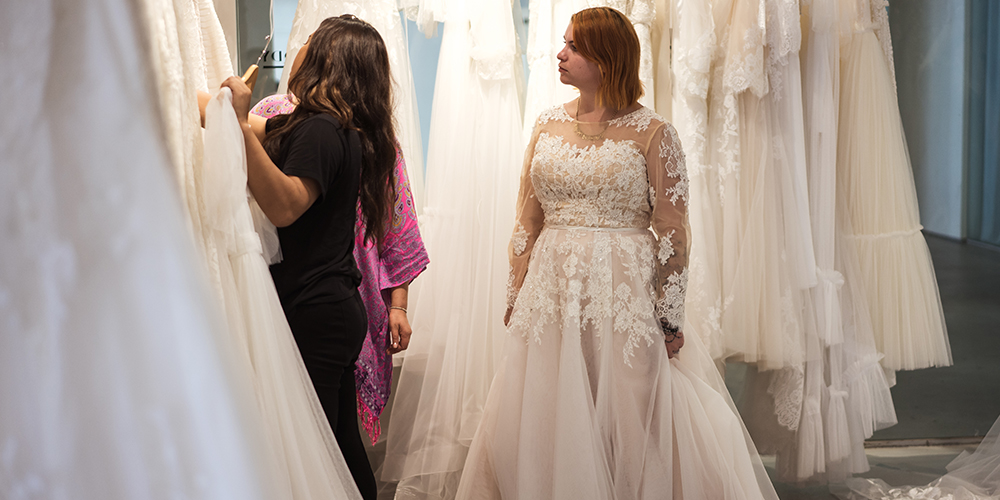 3. Always Take An Appointment
While your bridal stylist will not refuse service without an appointment, taking a prior appointment comes with its share of benefits. It ensures that you have someone dedicated to helping you find exactly the kind of dress you're looking for. Moreover, if you have a certain style or price point they can have that set up before the visit so that you don't start from scratch.
4. The Sooner The Better
A bridal stylist will never tell you that you're too late to be shopping for a wedding dress. Chances are you may even find the perfect dress a month before your wedding. Or you may not! You don't want to take that chance! We suggest you start looking for a dress at least 6-7 months in advance so that that you get enough time for fittings and alterations. It's also going to make your shopping experience pleasant because how you approach the dress shopping ultimately depends on your wedding date and the amount of time you have in hand.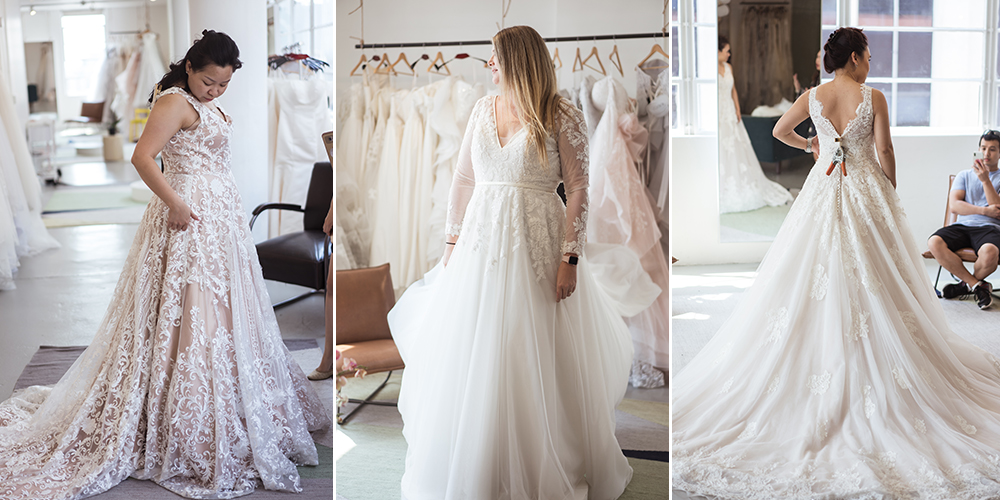 5. Bridesmaid Dresses Don't Have To Be Boring Or Expensive
Now if you're shopping for your bridesmaids, you obviously want to choose dresses that are within your set budget. What you must know is that you don't have to choose boring dresses to cut on costs or choose an over the top gown for your bridesmaids. Bridal salons these days offer a wide variety of bridesmaid dresses at affordable prices so feel free to roam around the store and ask for dresses that impress you.
6. Your Entourage Doesn't Have To Affect Your Decision
It often happens that a bride is absolutely in love with a dress but is unable to reach a decision because of negative feedback from her entourage. Your bridal stylist will never go out of her way and give you an opinion in favor of the dress you chose. However, what you should remember is that this is your wedding and you have every right to wear what you want! Besides, if the dress makes you feel confident and beautiful, how does anything else matter?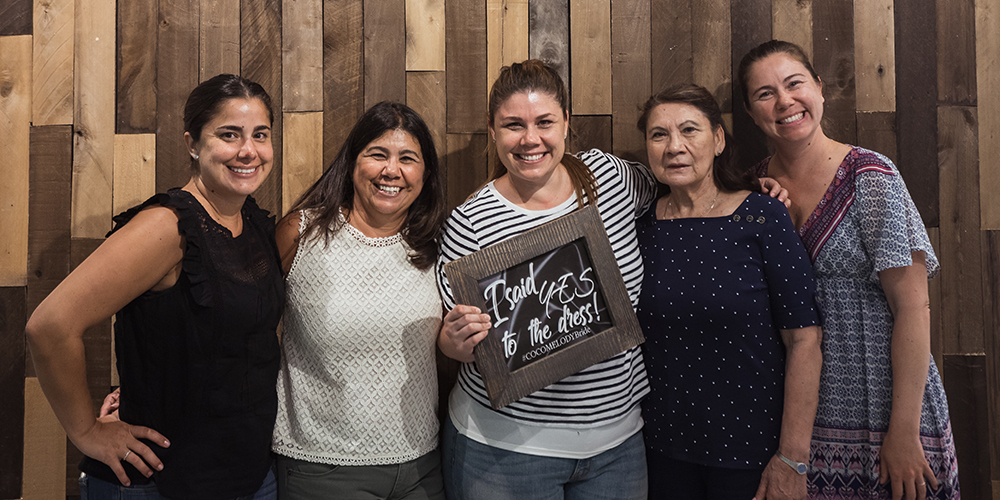 Bridal stylists are experts at what they do and every bride-to-be can benefit from the help of an expert. We hope these tips along with the advice from your stylist gets you the wedding dress of your dreams!