If you're tying the knot this summer, you're going to be busy. But no matter how busy you are, you'd certainly want to have a personal hand on wedding plans especially when it comes to choosing your bridal dress. So, if you're looking for inspiration for your summer wedding dress, we can give you a helping hand.  
After scanning Pinterest and Instagram, scouring through bridal magazines, and drinking more coffee than we care to admit, we have compiled this list of 7 standout wedding fashion trends for 2018 for you. You're welcome.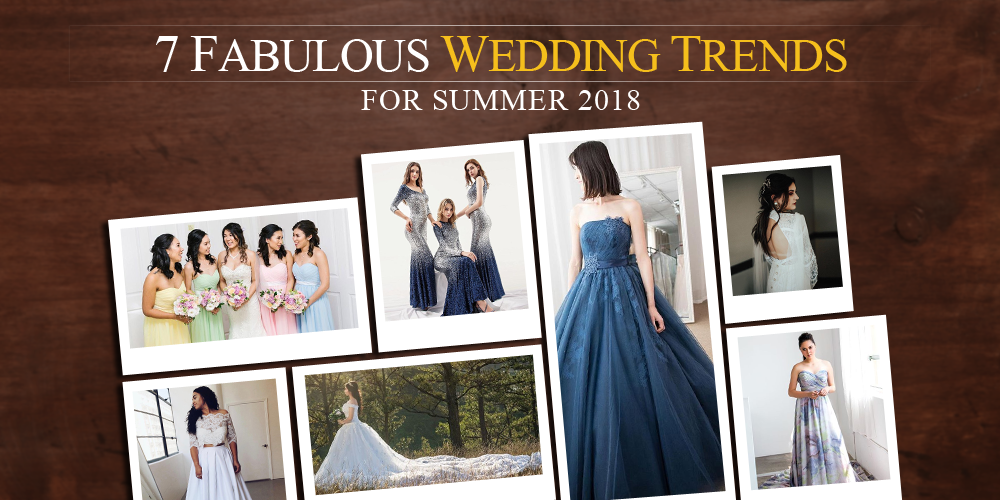 1. Make a bold move with colors
For women who wish to step outside the confines of tradition, the choices in colored wedding dresses can be quite spectacular. You can now slip in bright shades into waistbands, necklines, embroidery, beading, insert panels – you name it. Nobody will object to your selection especially as it is your day to stand out, conventions be damned.
Typically though, if you're picking out a dress, you have to be aware of how women who go with colored bridal gowns like to not go too far. For the most part, they'll choose something light and modest – think pinks, blues, and lavender. But more vivid shades aren't out of the question either. Bright, vibrant shades often look much better at themed weddings where everyone attempts to complement their choice of dress to something like a tropical theme or a flower theme.
2. An informal affair
Casual is also a sought-after summer trend this year. If you plan on having a beach wedding or a garden wedding, you need a wedding dress that doesn't slow down your movement, especially if you intend on mingling and doing a whole lot of dancing throughout the reception. Short and cute casual wedding dresses will not only make you look trendy and chic, these dresses will also make you feel comfortable enough to tango or cha-cha-cha your way around the dance floor.
3. The magic of bohemian designs
Wedding gowns with artistic touches have always been a hot potato for brides. This summer also, the bohemian wedding dresses are among the hottest trends for brides seeking to make unique style statements on their big day. In lieu of unveiling formal or delicate appearances, looks created by bohemian wedding dresses are much fancier.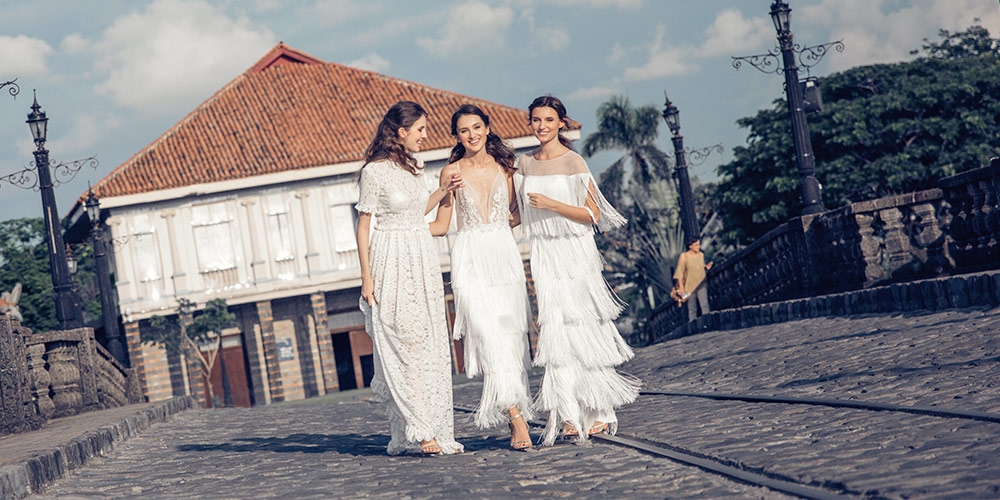 4. The royal ensemble
If you have a strong appetite for opulence then the elegant and luxurious wedding dresses 2018 from Cocomelody will make you look and feel amazing. Top-quality fabrics, refined cut, intricate craftsmanship and lace details will undoubtedly make you feel high-end and pampered.
5. Crop it up
Crop top wedding gowns are one of the hottest trends now, and it's not wrong to say that this trend is here to stay. Crop top wedding dresses look exceptionally alluring and will certainly make a daring style statement. So, if you are looking to add a little modern and minimalist touch to your wedding day style, consider a crop top bridal look.
6. Trumpet dresses are in
Trumpet wedding gowns have become very popular in the market for summer weddings as they can add magnificent appeal and attraction in brides and make wedding ceremonies memorable and beaming. This dress style is fitted on the body part starting from the bust to the hips and flares out into a trumpet shape at the knee. Its stylish look will certainly flatter your curves and create enormous amount of confidence.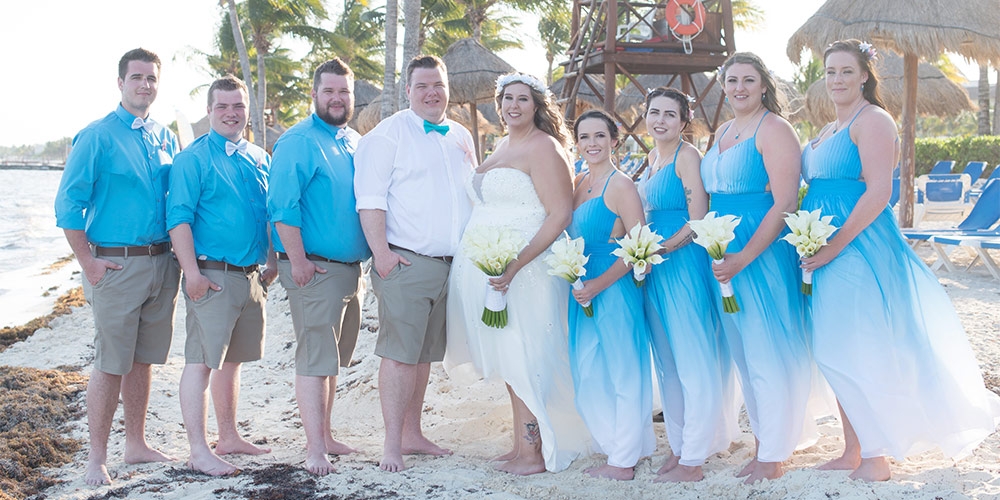 7. Something for the bridesmaid
When it comes to the wedding party attire, it can be a bit of a balancing act to put together bridesmaid outfits that are casual, yet elegant. One great approach for more casual bridesmaid dresses is to go with styles which are knee length rather than tea length or to the floor. The fabric also plays a big role in the effect achieved by your bridesmaid attire. You may want to opt for matte materials such as crepe, chiffon, polished cotton, or even linen (if you don't mind a little rumple to go with your casual wedding theme). And ombre dresses are also great choices for summer weddings. With dresses this beautiful and comfortable, your bridesmaids are sure to look and feel drop-dead gorgeous. Dare I lead you to believe that they may even be able to wear again their bridesmaid dresses?
Ditching the cold of autumn and winter, if you went with the alluring feel of summer for your wedding day, you can as imaginative as you can be when choosing your wedding dress.