Your wedding day is just around the corner, and you cannot help but feel anxious and overwhelmed by the whole affair. Although you have carefully planned a wonderful ceremony and reception, more things have seemingly gone wrong than right. You have heard that planning a wedding is supposed to be fun but by now, you know that is just a vague rumor.
If any of this sounds familiar and you are still planning your wedding… STOP, and read the following tips for handling your pre-wedding anxiety.
Style: #CWLT14036, Image Credit: Ashley Meagan Photography
1. Do not forget to eat
Numerous studies have shown that skipping your meals can actually make you jumpy, cause sleep deprivation and agitation and turn you into the ultimate bridezilla. For that reason, try to eat a healthy, nutritious breakfast and several small meals throughout the rest of the day to calm your stressed-out nerves.
2. Stick to your Budget
Avoid shelling out on redundant and expensive items. Do your research, as you can easily find similar, if not the same products, for a lot less than the first quote. Money can be the source of much stress between couples, and you probably do not want to start your life together in debt.
3. Take a break
If you are too stressed and find yourself taking it out on everyone around you, you need to take a break. You want to be relaxed and composed on the big day, so treat yourself to something nice (maybe a spa day!) or grab your closest girlfriend and go out, do something fun or whatever it is that could help you get rid of some of that pre-wedding anxiety… A nice B&B would be just the ticket to escape from all the stress for a few days.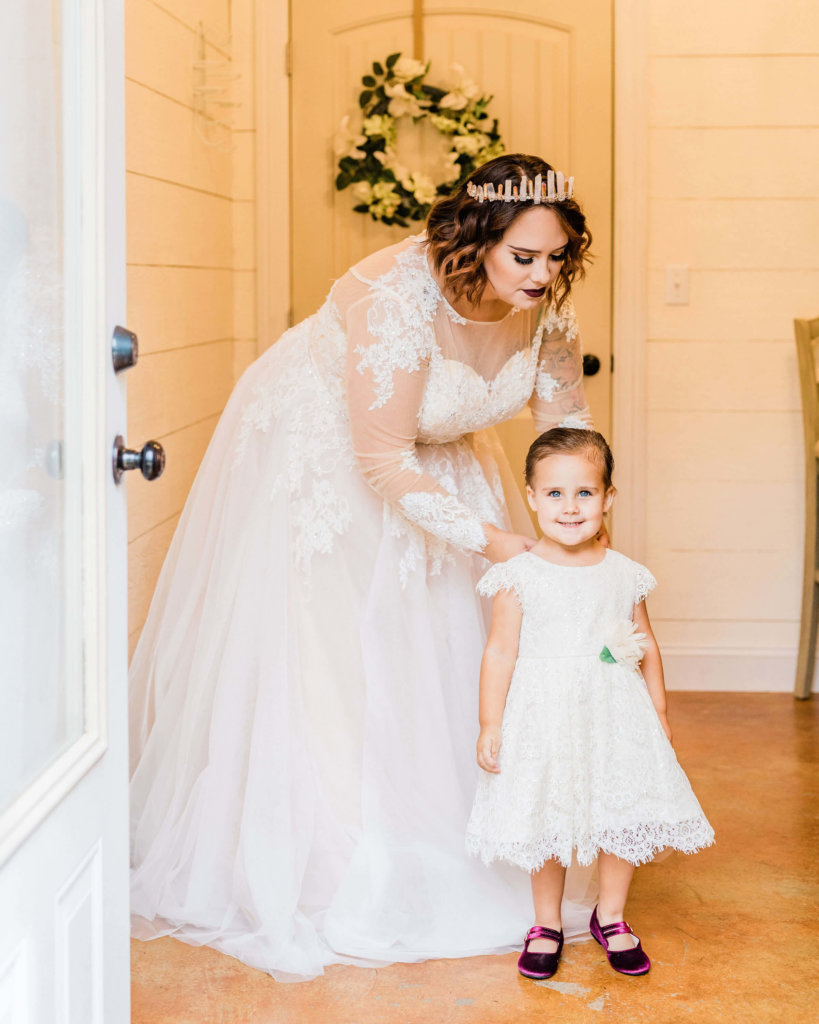 Style: #LD4567, Image Credit: West Star Photography
4. Be well-organized
In order to avoid the chaos of last-minute scrambles and unnecessary anxiety, make a "to-do" list and start working on it right away, since many items for your wedding day may need to be scheduled far in advance! Some of the things that should be high priority on your list are your wedding location, catering, music, invitations, décor, rental equipment, the rings and of course, the wedding dress!
5. Delegate the tasks
It is okay to let someone else take the reins for a little bit while you gain your composure. Assign smaller but important tasks, like choosing wedding favors, especially unique wedding favors, on to someone you can place your trust in. You do not have to look very far either as your mother, future mother-in-law, sisters, chief bridesmaids and your maid of honor will always be there to lend a hand.

Style: #LD5054, Image Credit: Elizabeth Burgi Photography
6. Get professional assistance
If you have run out of helping hands, a professional wedding coordinator is just what you will need. He/she can help you with any of the wedding tasks – from finding the best possible vendors to taking care of keeping the "behind the scenes" action smooth on the big day! With them around, all you will need to do on your wedding day is say, "I do", and have a good time.
7. Do not sweat the small stuff
You can plan, plan some more, and do everything in the world to try to have a perfect wedding, but some things are still going to go wrong and that is an indisputable fact. What is important is to not let it get you down. Try and accept with grace and modesty the reality that not everything is under your control. Do not forget to enjoy the reason you are there and do not lose sight of the overall, big picture. You are marrying the person you love and that is all that matters.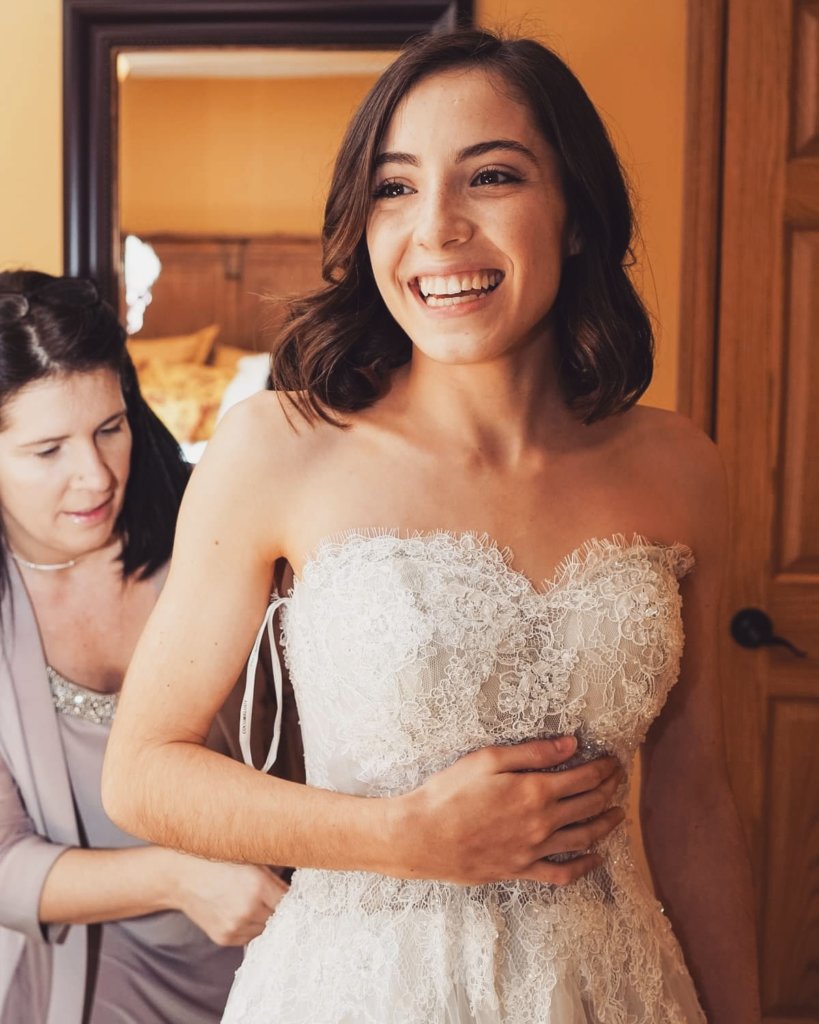 Style: #LD5056
Wedding anxiety is natural and is often hard to deal with. It is also fun and a memorable experience. Which one of these you get the most out of is entirely up to you. If you are in a frenzied, "ready to pull your hair out" mode and you are just weeks from the big day, it is time to breathe because going into your wedding day in an anxiety-filled fog is the last thing you want.