If you're having a lake wedding, sunset photos are a must! Judy & Julian's lake wedding in Castle Marbach, Lake of Constance, Germany was an absolute vision! From Judy's two gorgeous wedding dresses, to the amazing backdrop, this is a wedding that was unforgettable from start to finish! Heartfelt congratulations to this beautiful couple!
All photos were taken by Aida & Tim.
Wedding Dress Styles: #LD3932 (Custom Version)  &#LD4837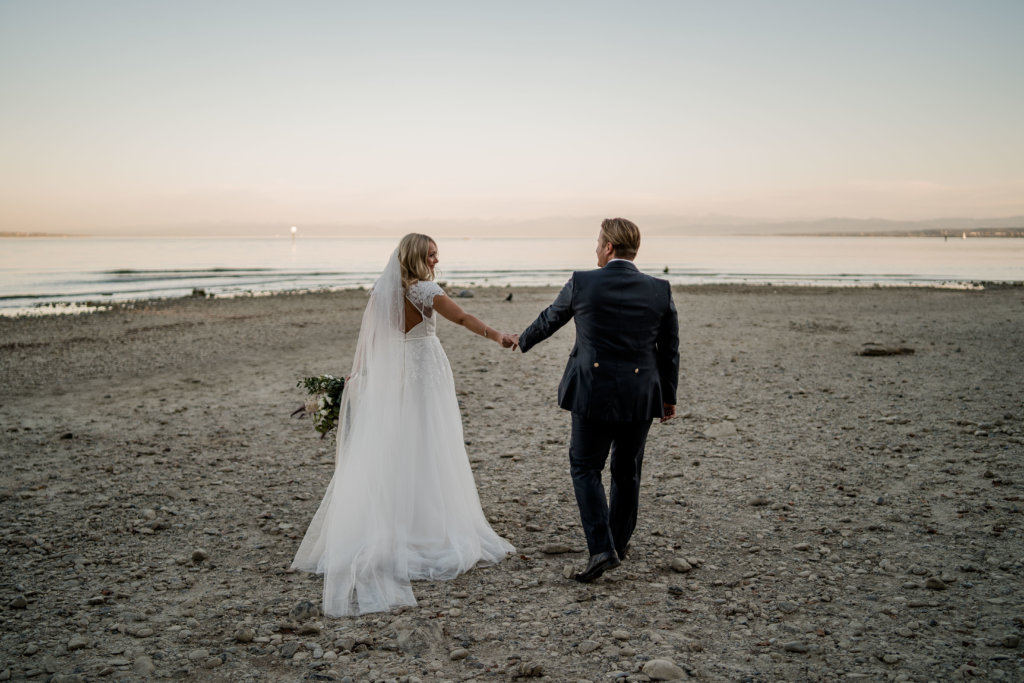 Q: Any advice or tips for future Mrs.?
Try to relax as much as possible on your wedding day and don't meet too many people (and the nervous ones) on that day before the ceremony because it made me even more nervous. If you have the money invest in a wedding ceremony leader or comparable person. It would have been even more relaxing if we had one. What I learned from my wedding is that my parents, bridesmaids and maid of honor were also so nervous that it was hard for them to organize and help during the day especially when you have a lot of different providers (like cake, balloons, bands etc.) and they need to be payed on the day or do not show up at the arranged times.
Q: How would you define the message "Dare to Love"?
I would like to answer this with a quote: "You don't marry someone you can live with – you marry the person who you cannot live without."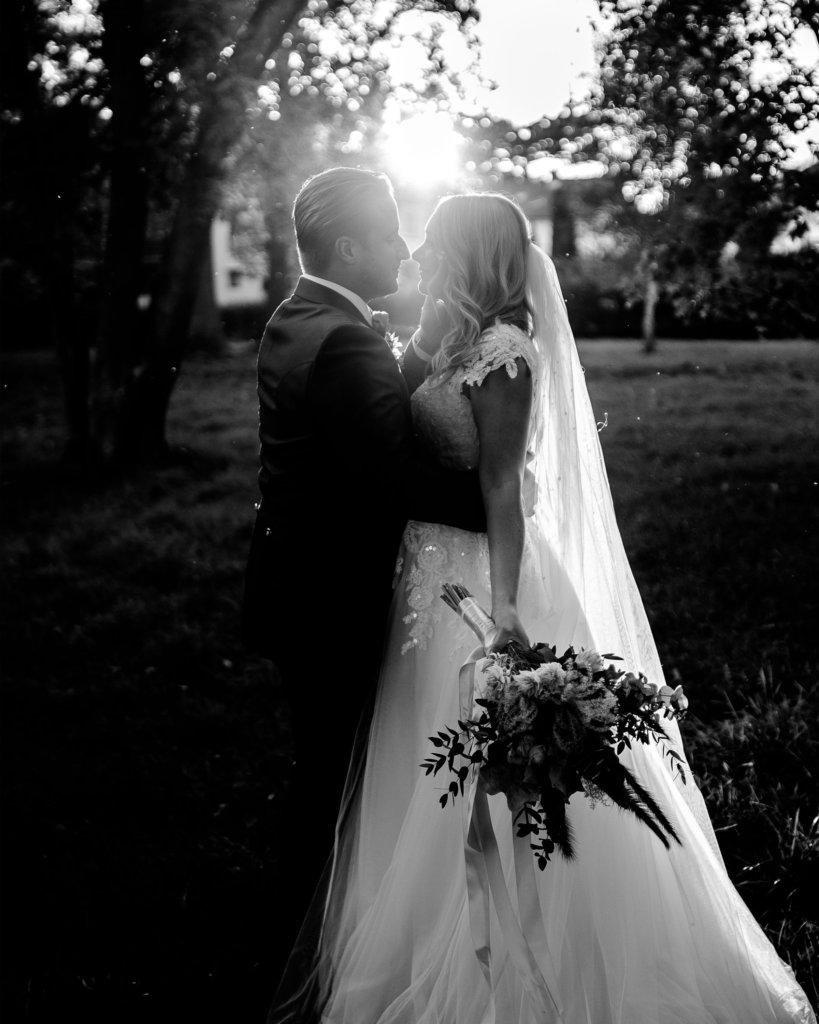 Q: Tell us your love story! Where & How did he propose?
Julian and I are a couple since almost 10 years. We life near the Lake of Constance and love everything about it. He proposed during vacation during summer 2017 on Korsika, a little island in the Mediterranean sea, right at the beach during sundown. It could not been more romantic than this. He even went on his knees. Later I found out that he even asked my father on Christmas, which is so cute but a little outdated in Germany. But I think it was very respectful and appreciating. And I just love the story of them two.
Q: What was the inspiration behind your wedding theme?
Pinterest. I collected everything I like, talked to my fiance and then created a mood board for everything. This we took to all the providers so that they know how it should look like.
Q: Did you enjoy the wedding planning process? Why or why not?
I was fascinated and addicted at the same time. It was one of my best times, I enjoyed planing and creating so many beautiful things. And through the process I realized what my new passion is: flower designer.
Q: What was your hubby's reaction when he first saw you on your big day?
He was overwhelmed and whispered that I am the most beautiful woman in the world.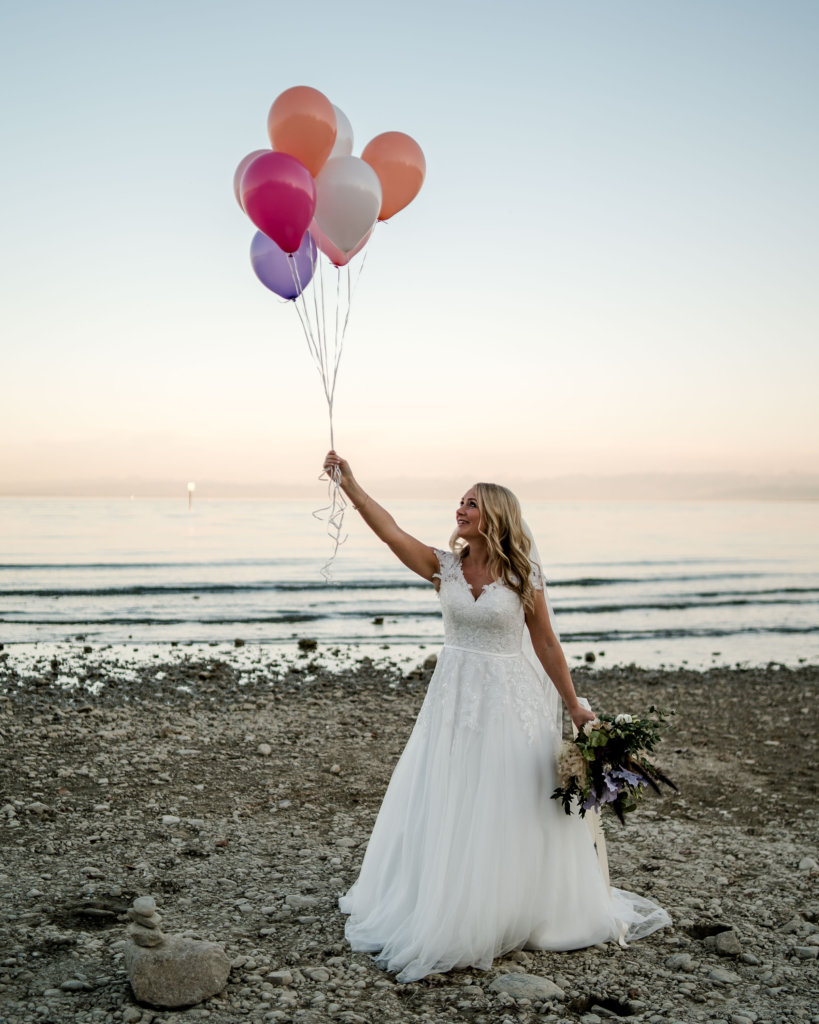 Q: What did you love most about your #Cocomelody dress(es)?
Just everything, it looked like how I wanted to see me in a wedding dress and it made me look very thin, I would say the best version of myself. I have to add that the two dresses did not arrive perfectly. Even though Coco took my measurements in the German store, they arrived not as discussed. But after a few emails I could arrange a good compromise, got the needed lace swatches just in time with express service and found a tailor at my place who could do her magic on the dresses. After this they looked perfect.
Q: What do you think about Cocomelody and the customer service?
Great service and very down to earth. They don't know "no" just "yes we can also do this", which was perfect for me since I always want to change something on a dress, make it more unique. I my opinion there are some people like me who have certain "must haves" in mind, that is not easy to find in one dress, but with Cocomelody you choose the dress which comes close and than add or adjust just the way you like it, which for me is perfect. And the best they don't care, they are not disappointed if you don't like everything about how the designer created the dress in the first place. Some get really offended by doing this.