So you just made the biggest decision of your life and now, you have to make the next biggest one: your wedding dress. At COCOMELODY, we make sure that the experience is as fun as you have imagined it to be.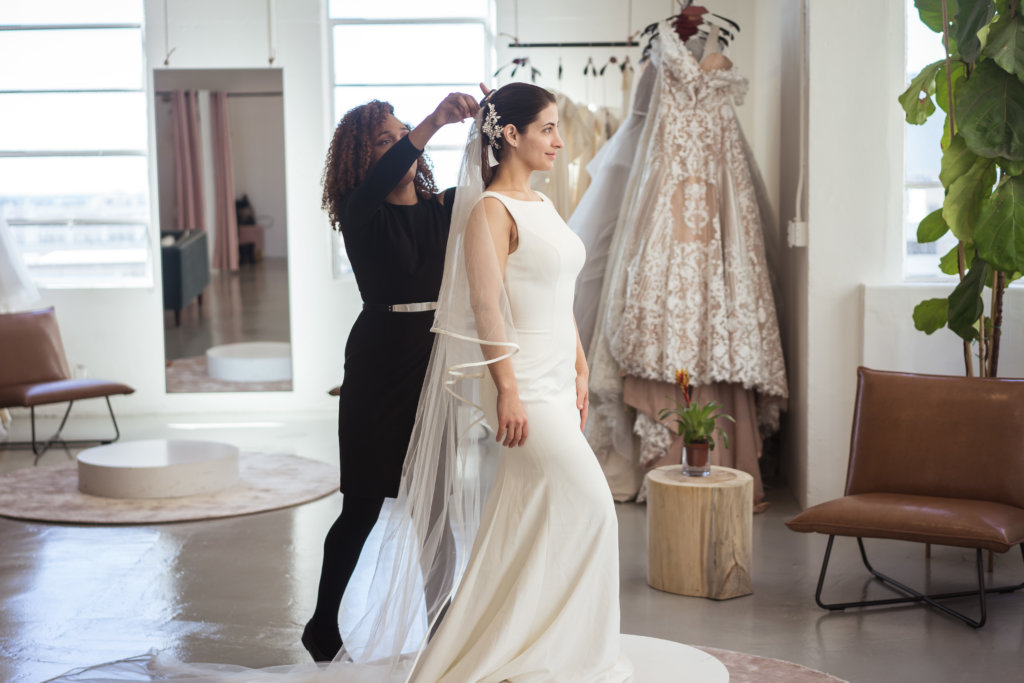 Finding a dress is often stressful. One of the biggest dilemmas of brides is not knowing what silhouette works best for them. COCOMELODY's solution is the fitting shell. Our fitting shell helps you determine the size and silhouette that will suit your body best.
But first, What is a fitting shell? The fitting shell, or muslin, will act as the prototype of your wedding dress in standard sizes which allows the designers to give you a glimpse of how the real gown will look on you. Your bust, waist and hips will be measured.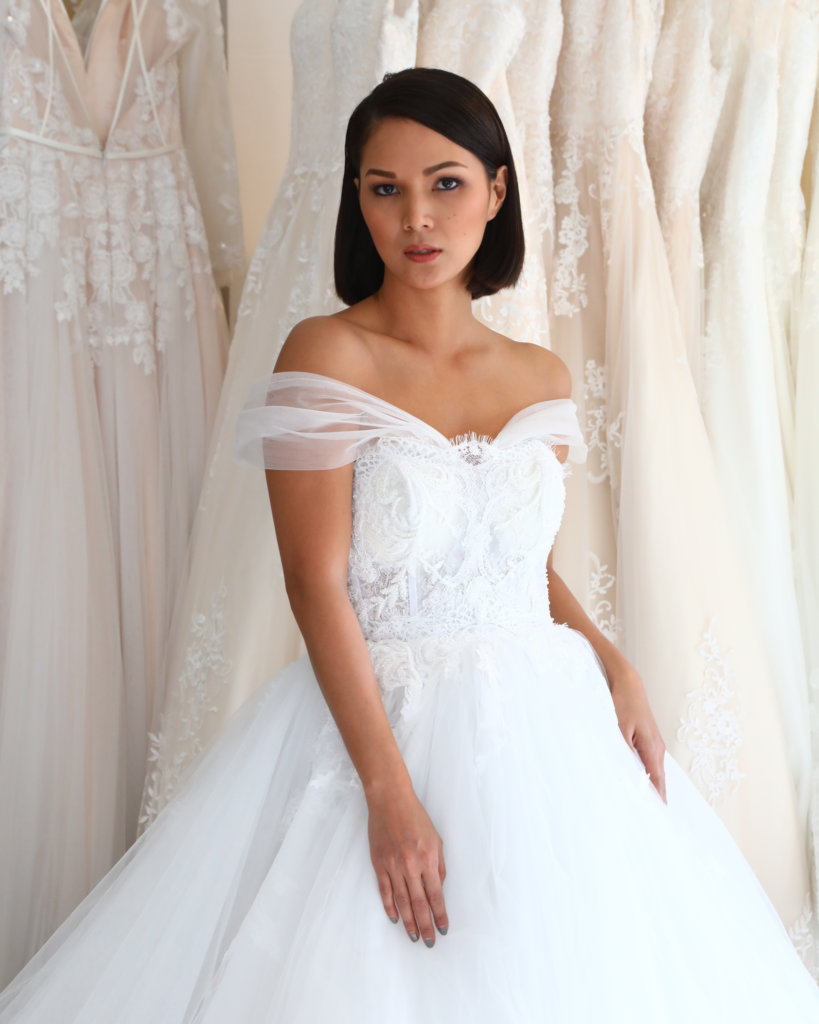 Make your dress fit and look perfectly just as you have envisioned it with the help of our fitting shell. The fitting shell allows your stylists to know your specific standard size and the silhouette that works best for your body type. This allows our team of designers to create a bespoke gown that you will truly enjoy on the most important day of your life.
COCOMELODY's fitting shell comes in two different silhouettes: The Trumpet-Mermaid Fitting Shell and the A-line Fitting Shell. If your body is well-suited with the A-Line silhouette, you can choose from three options: princess, ball gown, and a-line. The trumpet silhouette makes you choose from sheath column, fit and flare, and the trumpet mermaid.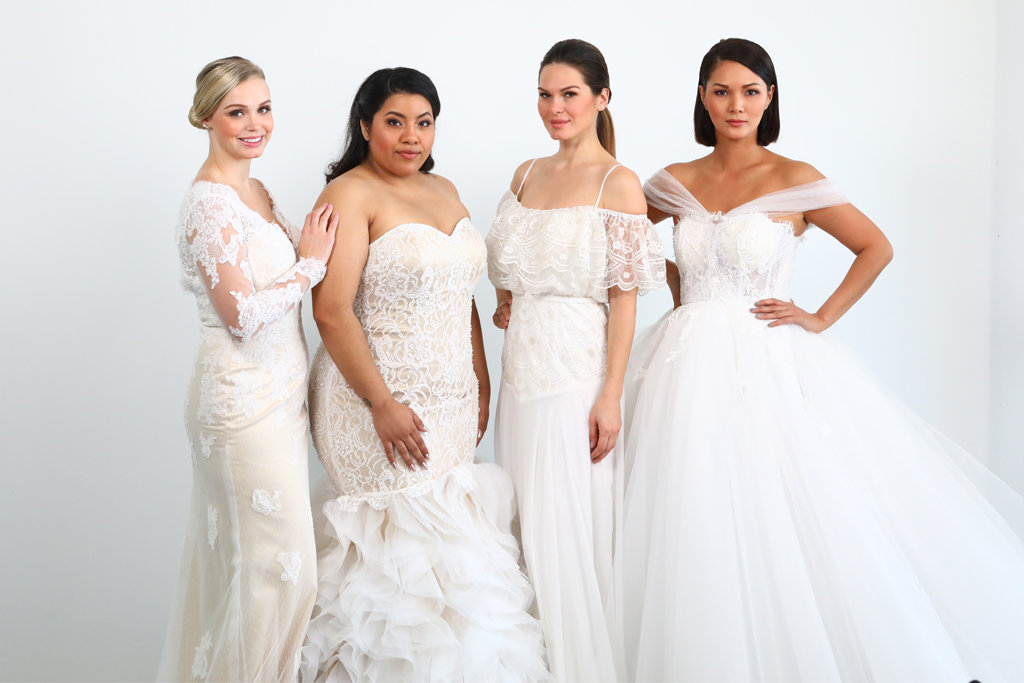 We want to give you all the options possible and this is why we provide you with two fitting shells. We also have fitting shells for jackets and sleeves. Right on the spot, you can see just how you would look in either style and which one gives you that 'the one' feeling (Yes, just like how you feel about your fiance).
Whether you want to go for a Mermaid silhouette or A-Line, this will help you get the right size and right silhouette, that's perfect for your dream wedding dress.
It's your perfect day and we want to make it as flawless as possible. Come and be involved in the process of turning your dream wedding dress into reality with COCOMELODY.
Check the tips to help you understand your body type and know how to choose the suitable silhouettes here.