Dare we say that the 1920s was one of our favorite decades? The era was all about social liberation that brought with it a lot of 'Glitz' and 'Glam'. It was probably the first time the chic met the free spirit, coming together for an untamed elegance, which we absolutely love. And that is precisely why we (and most brides-to-be) are obsessing over 1920s-inspired art deco weddings today. Are you one of these brides-to-be and planning on throwing a glamorous Gatsby-themed soiree soon? We have got you covered with these eight unique ideas.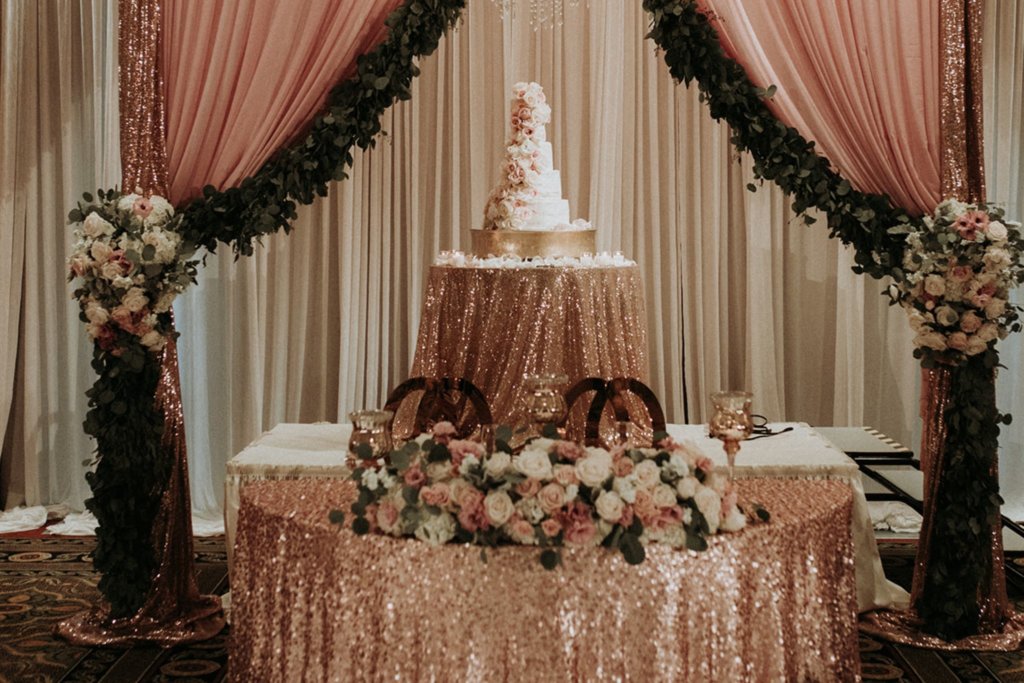 1. Choose a classically elegant color palette
Wedding colors can make or break a wedding, and you probably already know that. So, for your Gatsby-inspired wedding, you may want to go with a palette that exudes both the class and the drama of the '20s. To achieve this look and feel, you can use black or ivory as your dominant color and add touches of gold here and there. The contrast between the colors will undoubtedly make your big affair effortlessly elegant.
2. Pick refined yet raucous wedding stationery
The words frugal and DIY have no place in your Gatsby-inspired wedding. So, if you are toying with the idea of designing your invitations yourself to save some money, well, drop it. Your wedding stationery should embody a sense of purposeful opulence – think deco design elements, pearls, and other icons of 1920s bling.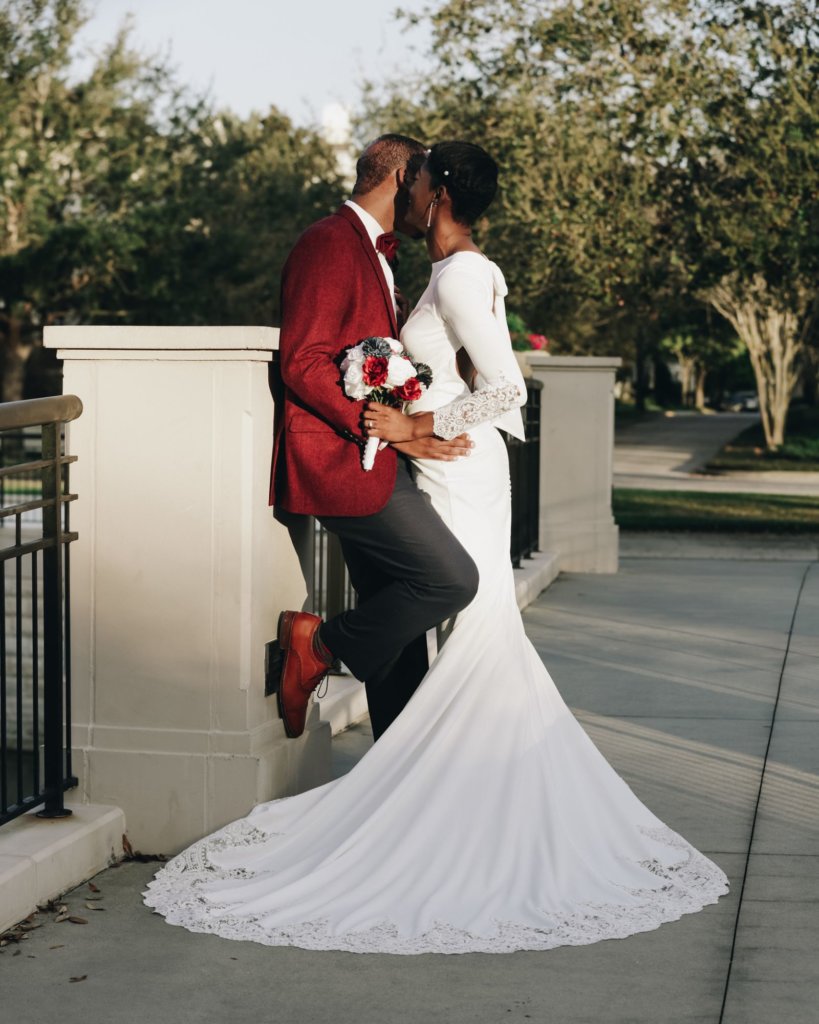 Style: #1064, Image Credit: Marcia's Workshop
3. Get a custom-designed wedding gazebo
Although a Gatsby theme is a statement in itself, you can still make your wedding day a bit more exciting by choosing a decorated wedding gazebo. You may choose an archway for your decorated wedding gazebo or use it to for your first dance underneath an elegant lighted dance floor canopy. You may also choose to add lighted Grecian columns surrounding your white wood decorated wedding gazebo that you can convert into a bar to make your grand wedding even more awe-inspiring.
A wedding dress fit for your Gatsby-inspired wedding should perfectly exemplify the grandeur, the glamour and the razzmatazz of the 1920s and 1930s. It should be teeming with chic silhouettes and elegant Art Deco detailing, from dropped waistlines and elaborate appliqué; to the more gracefully refined side of the Art Deco era captured in silk satin bias cuts and cowls draping. An A-line wedding dress or a lace mermaid wedding dress with detailed embellishments will be perfect to add a touch of timeless elegance to your wedding day style.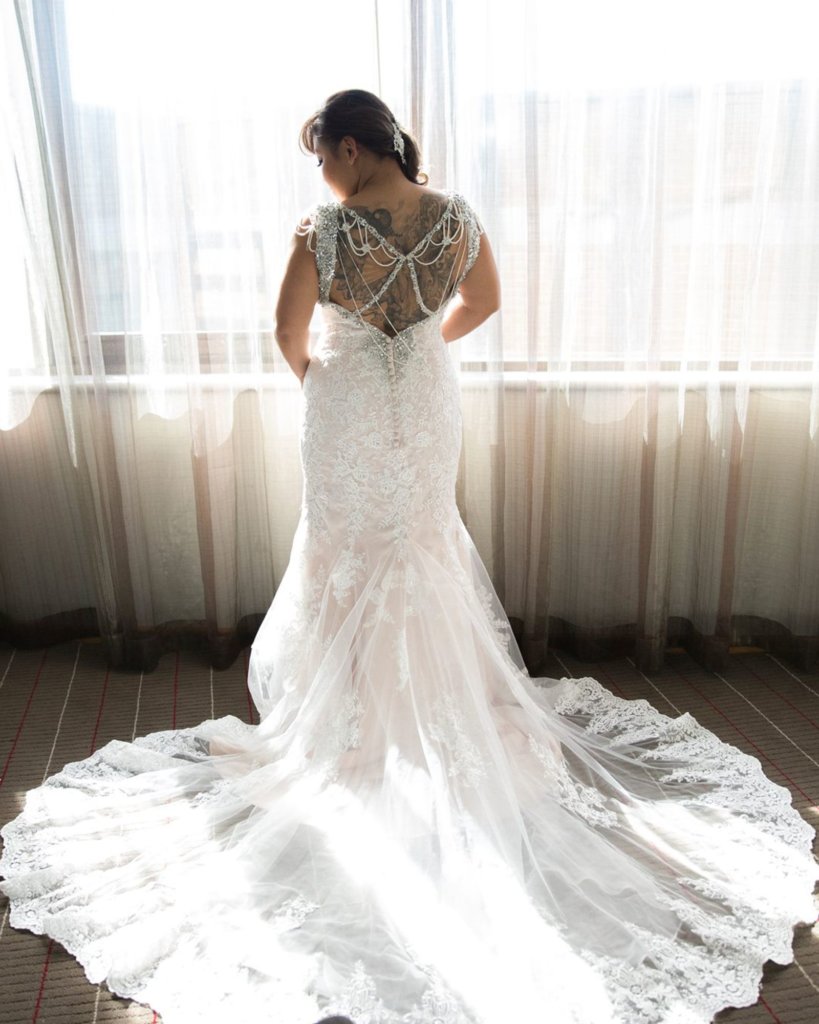 Style: #LD3905
5. Wear fancy accessories
Bring the magic and glamour of the 1920s in your wedding accessories as well. An elegant faux feather clutch, strappy satin shoes, hair bandeaux embellished with Swarovski crystals and emerald earrings are some of the most dazzling accessories that you rock on your big day.
6. Wear an emerald-cut ring
An emerald-cut ring will go with your Gatsby-inspired wedding flawlessly, as precious gems in geometric shapes were all the rage in the 1920s. But your wedding is not all about paying homage to the era, right? Well, don't worry! Your graceful and elegant emerald-cut ring is also something that will cause all that sought-after 'gasps' when you show it off.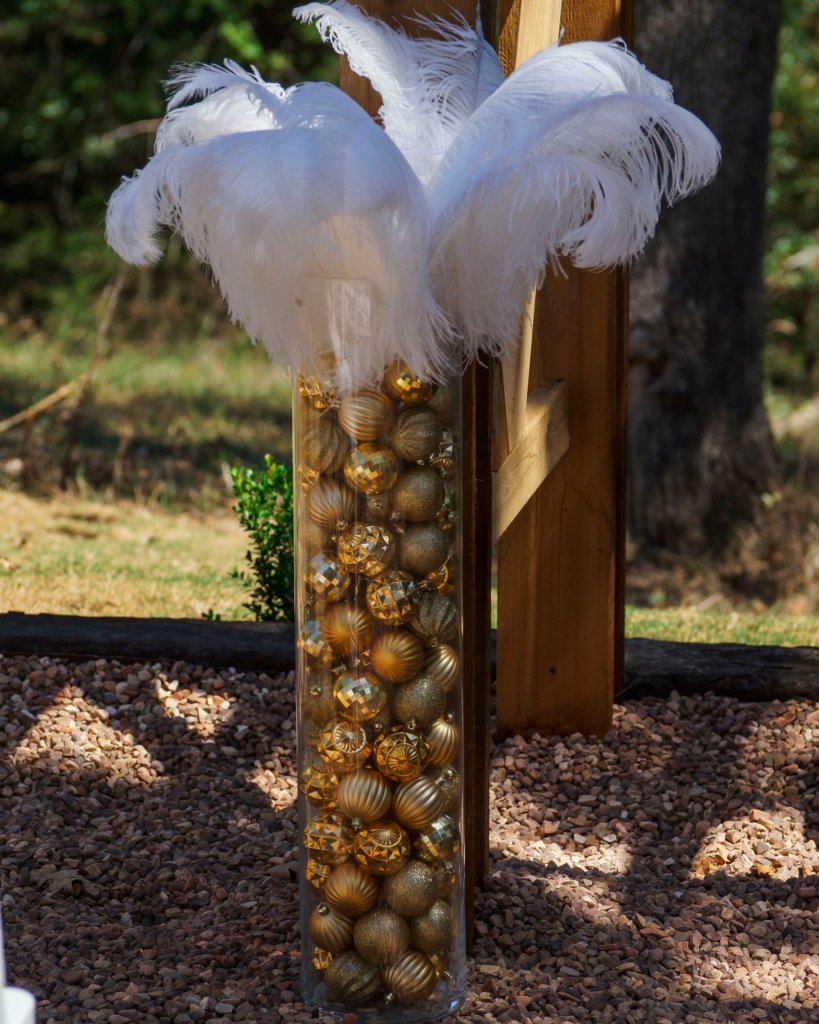 Image Credit: A Perfect Shot Photography
7. Pop some champagne
What good is your party if there is no French fizz in the house? Serving some bubbly in timeless vintage-style champagne coupes to your guests is the perfect way to make your wedding truly fancy. You can also create a soaring champagne tower using coupe glasses to add more extravagance to your big day.
8. Cut a bejeweled cake
Everything about your wedding is special so why should your wedding cake be any different? Let the glitzy and lively flair of the '20s inspire your cake design. Get yourself a custom-designed cake bejeweled with strands of edible pearls. You can turn up the 'bling' factor of your cake by topping it with a champagne coupe bubbling over with a Cartier diamond necklace.
Wrapping this up
1920s style is all about dramatic and eye-catching details, so make sure that every little aspect of your big day – from your wedding gown and jewelry to your wedding stationery and décor – stands out and commands attention.