Getting married is a huge milestone – not just for the bride, but her mother as well. So, if you are getting married, you should find a meaningful way to include and honor your mum throughout your big day. Don't know how? Let these eight sweet ways to include your mom at your wedding inspire you.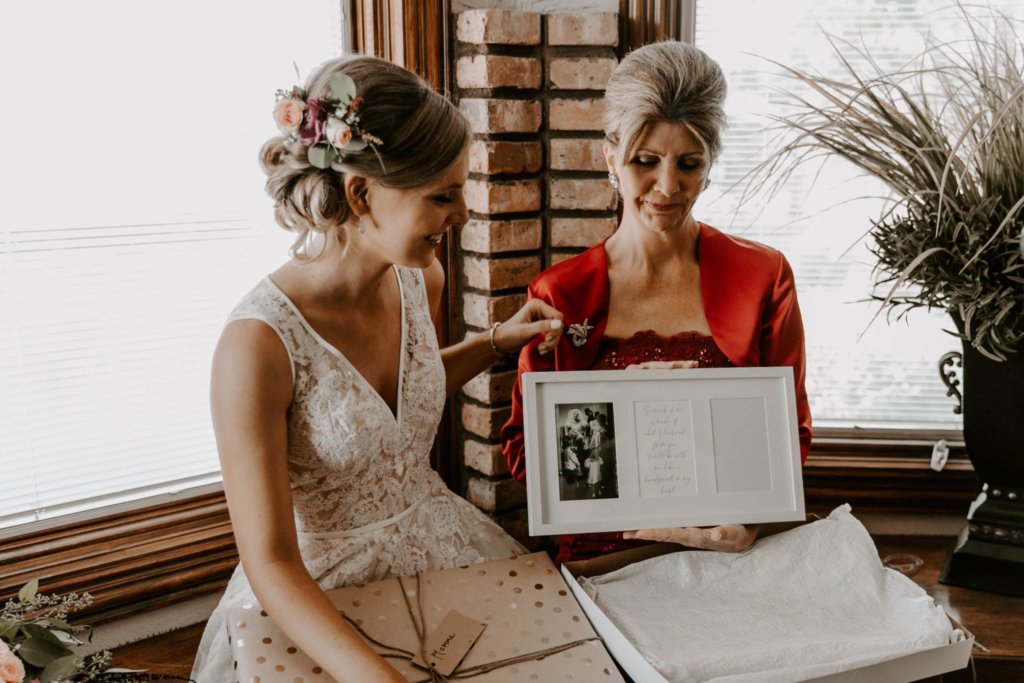 Style: #LD3932, Image Credit: Taylor Sivard Photo
One of the high points of any wedding planning is shopping for the bridal gown. Your mom would no doubt be thrilled to be included in the selection. If your mother lives far away and cannot make the trip, wait until she comes to town for your bridal shower and then ask her to help in picking out your wedding jewelry, veil, and other accessories. It will certainly make her feel valued and special.
2. Wear her wedding gown.
Another wonderful way to include your mother at your big day is to incorporate her wedding day fashion into your own big day. Whether it be redesigning her gorgeous gown or wearing her flowing veil, there are so many ways to include your mom at your wedding. Plus, incorporating her wedding look doubles as the perfect "something borrowed!" It is these special traditions that make for touching moments in the day that you (and your mom) will remember forever.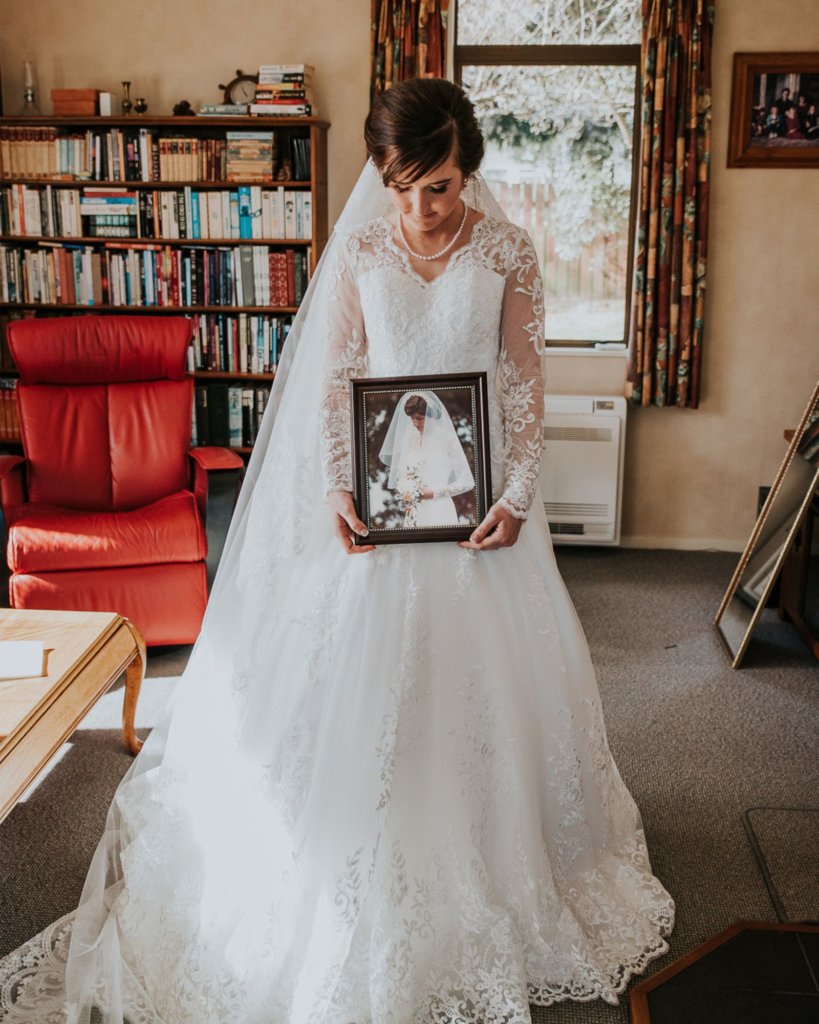 Style: #LWXT16001, Image Credit: Nardia Buist Photography
3. Let her dress you up.
Having your mom help you put your dress on or your jewelry is always a sweet mother-daughter moment. So, let her zip or button your wedding gown, adjust your veil or tie your sash and be sure that her lovely daughter looks gorgeous on the biggest day of her life.
4. Give her a piece of wedding jewelry.
Pick out a little something special for your mother as a way to say thanks before the wedding. Jewelry is a favorite for any sentimental occasion, especially a wedding. Perhaps you could give her a brooch or a lovely pair of earrings that go with the dress she will be wearing to your wedding. Take our word for it: it is sure to become one of her most treasured pieces of jewelry.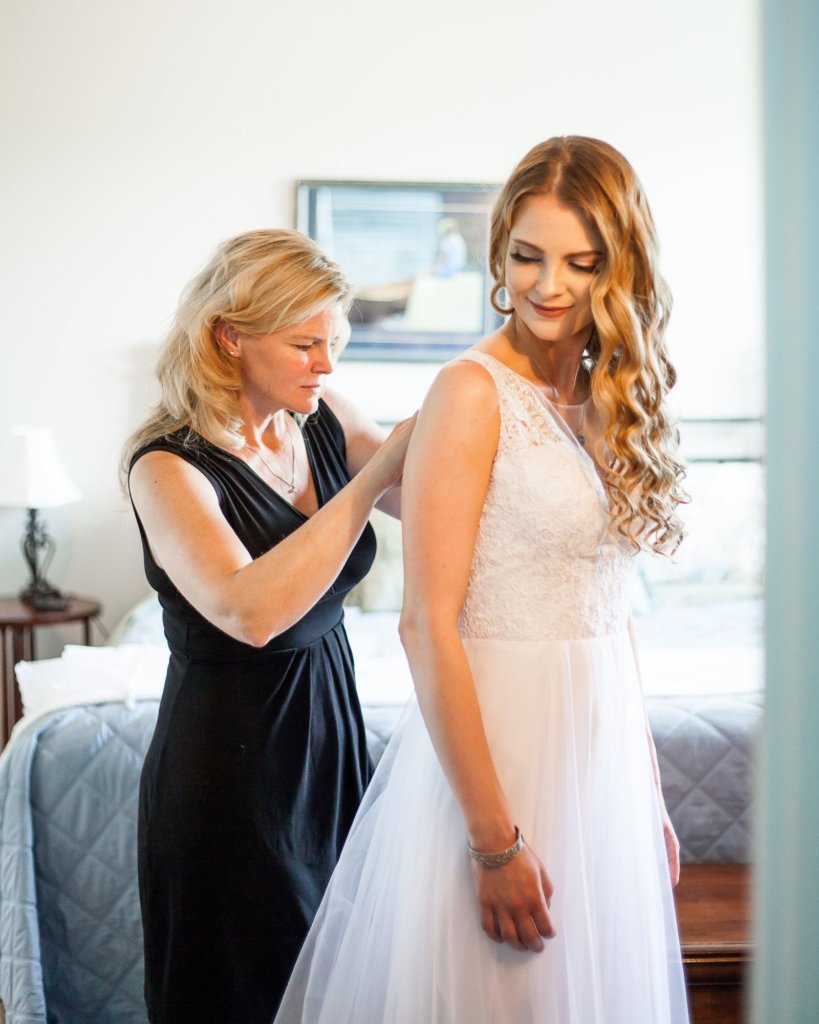 Style: #LD3569, Image Credit: Nardia Buist Photography
5. Write her a sweet note.
Writing a heartfelt, handwritten note to your mom and delivering it to her in the wedding program will not only give her a precious memory she can physically hold onto forever but she will also acknowledge your appreciation for her on the big day. This will make her feel extra special!
6. Carry a replica bouquet.
A wonderful and unique way to include your mother at your wedding is to carry a bridal bouquet which is a replica of her wedding flowers. Your mom may clearly remember which flowers and colors were in her bouquet (most often white), or you can turn to old photographs to get an idea of the design. It is wonderful to include your mom in this process, or you may wish to consider keeping it a secret and surprising her with your replica bouquet on your wedding day. Who knows, maybe this will become an enduring tradition in your family, and one day your daughter will carry a replica of your bridal bouquet!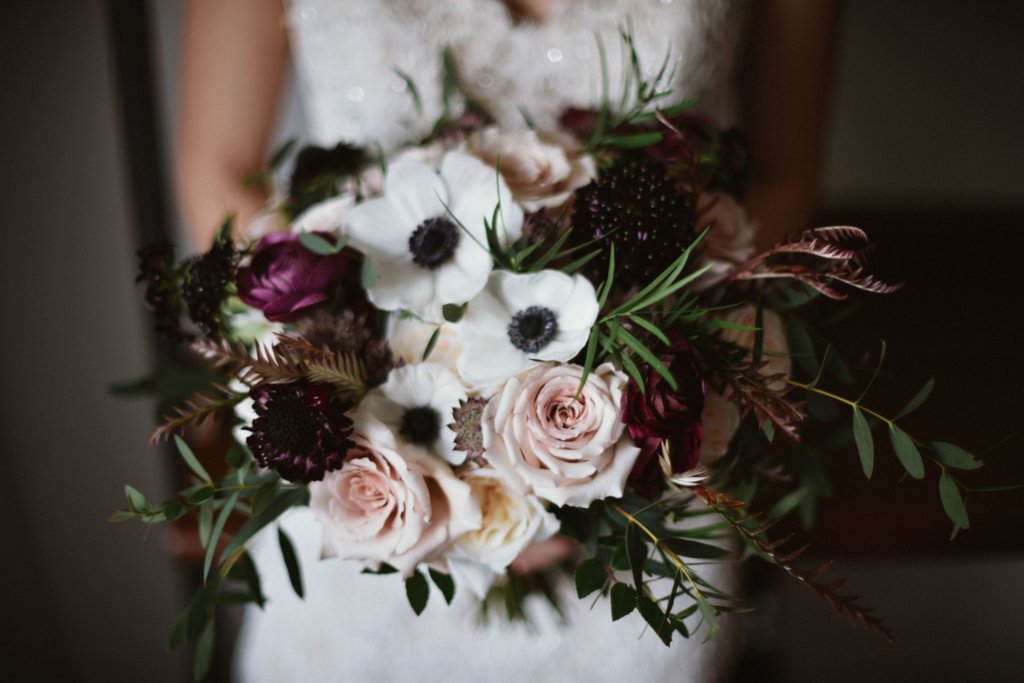 Style: #CWXT14061, Image Credit: Suave Suave
7. Have a mother-daughter dance.
Who says there can only be a father-daughter dance? Although it is traditionally the father's time, doing a special dance with your mom is sure to be an emotional one! Take this one step further: instead of doing a slow dance, pick a special girl power song to dedicate to your mom and do a fun choreographed dance, really showing your special bond — and entertaining your guests.
8. Have your mom walk you down the aisle.
Go the non-traditional route and invite your mom to walk you down the aisle with your father. This is one of the most special moments of your wedding and will make mom feel included in a memory that you will carry for the rest of your life.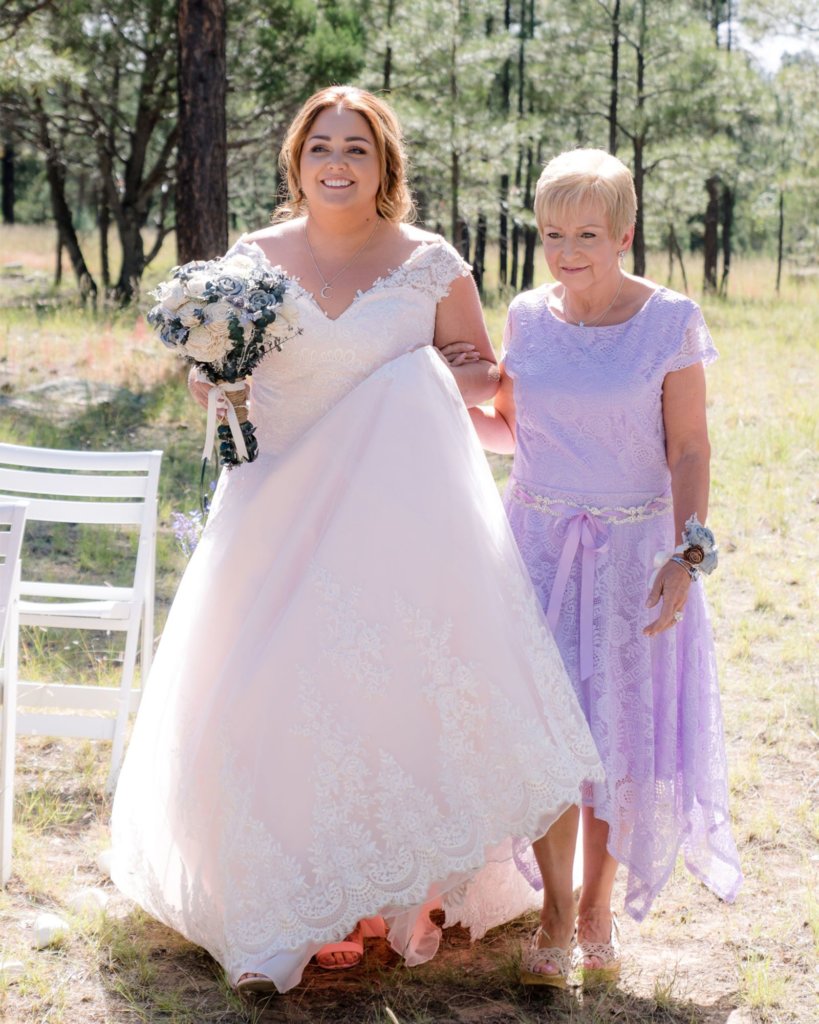 Style: #B14A0052, Image Credit: Jamie Elizabeth Photography
Without a doubt, the mother-daughter bond is a very special one. Your wedding will be even more meaningful when your favorite person is a part of it, so be sure to find ways to include her in your big day.