The first time your better half locks eyes with you before the ceremony is an extraordinary moment you will always look back on. It is a moment when you will be relieved of all your worries and fears, knowing you are taking the first step toward forever. But how that moment unfolds is, in all respects, up to you. Do not feel regulated by the gender role tradition – choose a ceremony entrance that feels right for your unique relationship and individual personalities.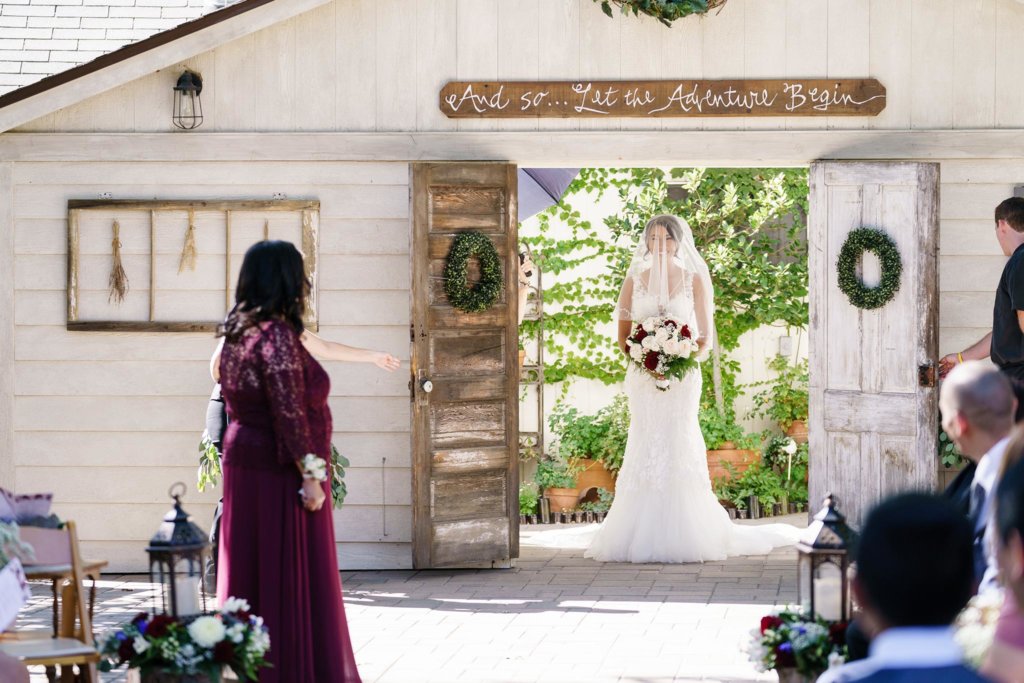 Style: #LD5058; Image Credit: A Touch Of Soul Productions
1. Some rules are meant to be broken
Just because something is a long-standing tradition does not mean you have to do it! To illustrate; white is the traditional wedding color, but today, you can choose to wear a pink wedding gown, a golden dress, even a black lace mermaid wedding dress!
We are not saying traditions are God-awful. Of course, some can be delightful, but they are not hard-and-fast rules as to what you should and should not do. They are just cultural beliefs, some of which make more sense than others. Plus, if you are a bold bride who wants to spice things up a little at your wedding, then following traditions is certainly not going to fit the bill. So, needless to say, we love it when couples think out of the box and hammer out their own traditions when it comes to their wedding ceremony processions.
If you do not want to go the conventional route where your father walks you down the aisle and hands you over to your future husband, you should feel freer than free to shake things up. Maybe you are not close to your old man. Maybe you are a same-sex couple that wants to defy heteronormative traditions. Maybe you are just way too apprehensive to have every eye on you while walking along the aisle. Maybe you just want to put your own fresh spin on time-honored customs. Whatever your reason, you can march to the beat of your own drum with many creative ways to walk down the aisle.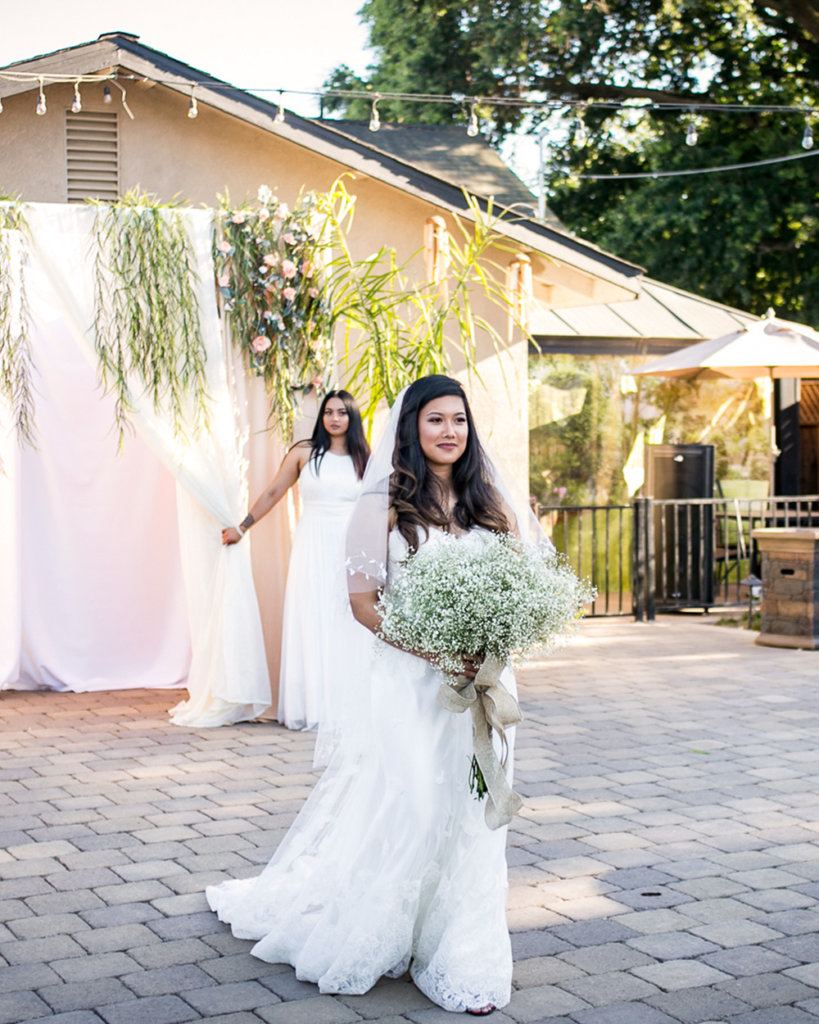 Style: #CWZT15008
2. Can you walk down the aisle solo?  
Of course, you can! There is absolutely nothing wrong with walking down the aisle yourself and meeting your soon-to-be husband at the altar. If you are feeling super independent and prefer that no one gives you away, you can make that once-in-a-lifetime trip all about you and the love of your life waiting at the end. A solo walk down the aisle is undoubtedly a poignant and meaningful twist on the traditional procession.
It is important to remember that at the end of the day, you will be married to the one you love and once the day is wrapped up, it will no longer seem so relevant what traditions you followed and what you ditched. So why go to the trouble of upholding a tradition you don't believe in anyway? You want to make your wedding unforgettable and a little different. When you walk alone, you naturally carry a bit of panache into your walk down the aisle and enable your charismatic personality to shine in your big day! It surely would not be something your guests are expecting or would forget! Just remember to keep this alternative to the traditional procession a secret – after all, the goal is to amaze your guests and make your wedding memorable.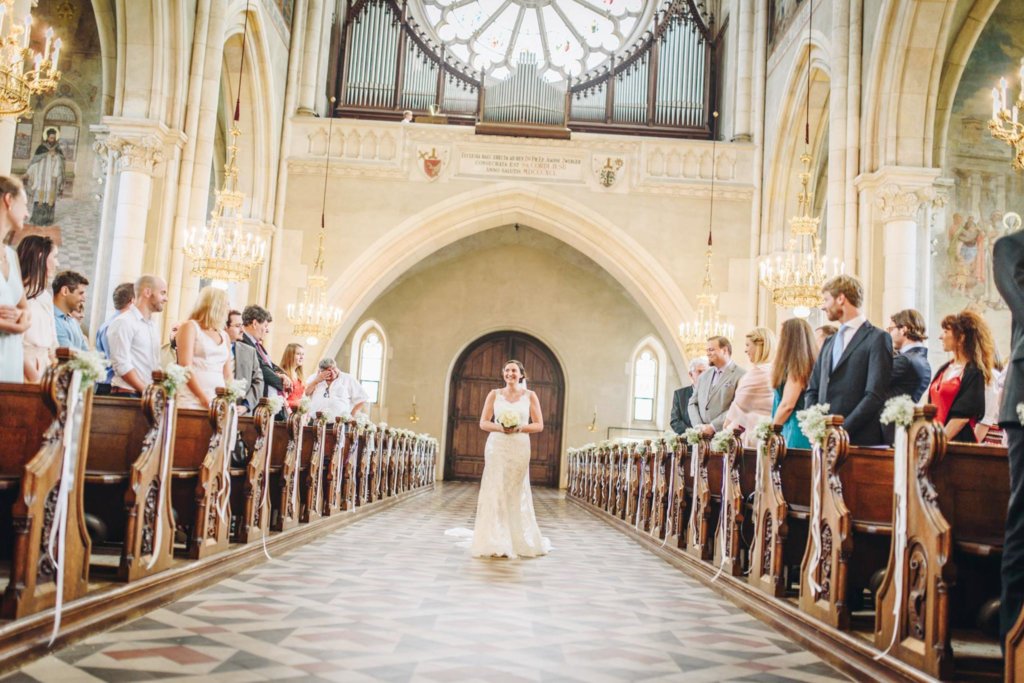 Style: #CWXT14061
3. Get yourself a pretty gown
When you walk down the aisle is one moment of your wedding where everyone will look at you. A beautiful princess ball gown could fetch you some attention and help you look stunningly gorgeous when you walk to the altar! You will be surprised to see that every soul is looking at you, and your husband is amazed to see you look so lovely and gorgeous.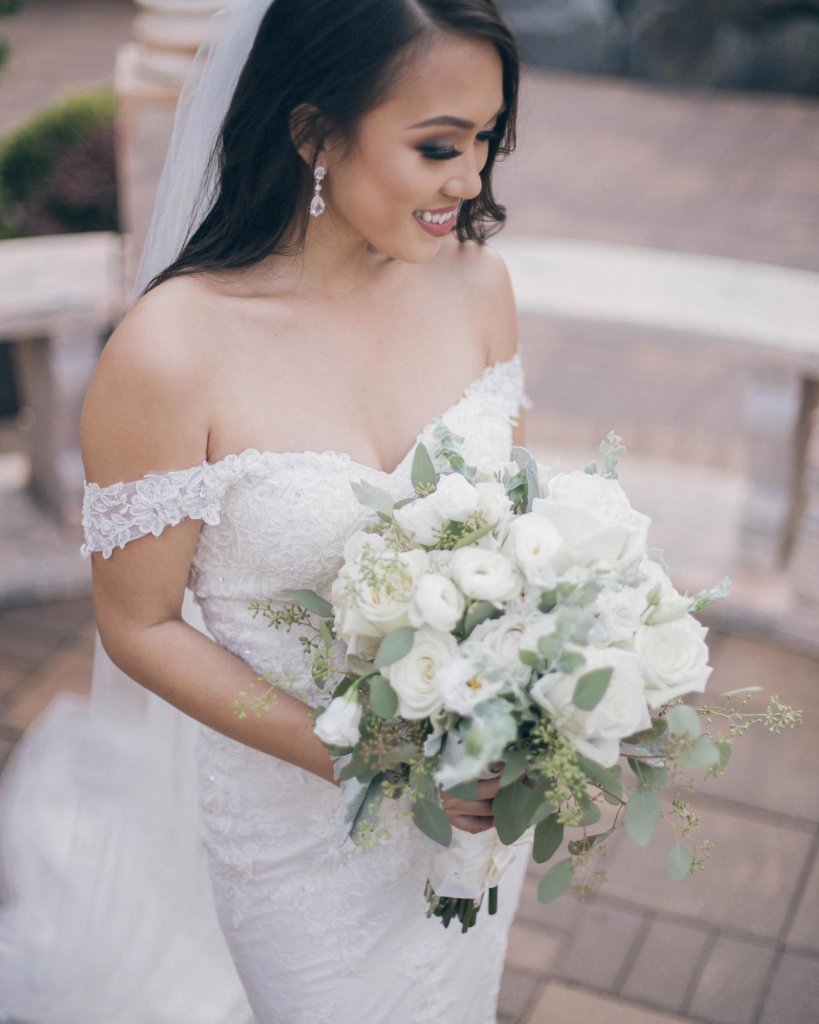 Style: #CWVT15002
In the end, what really cuts any ice is your own decision – whether you want to keep with the tradition or do something unique. Your wedding walk will be an intense moment for you; an indication of the alterations that your life will experience being a wife. Accordingly, you should select a way to walk down the aisle that suits your personality or the style of wedding you wish to have. And if you do decide that you will walk the aisle alone, rehearse, rehearse, rehearse, and as you do, consider if anything feels awkward or uncomfortable about it. If so, make any adjustments you need to make until your regal arrival feels relaxed, fun, meaningful, exciting, and fun.