"Bibbidi-Bobbidi-Boo… it'll do magic, believe it or not" is a part of "the magic song" that was used and popularized by Disney in their motion picture, Cinderella. Do you remember who sang this? It was sung by the fairy godmother as she magically transformed Cinderella's ragged clothes into a magnificent glittery gown that caught everyone's attention at the grand ball. It is all too bad for Cinderella since everything transforms back to the way it used to be once the clock struck twelve midnight.
Like every bride, you yearn for a perfect wedding dress! Ever since you got engaged, all you can think about is how your wedding dress is going to look like. What silhouette and detail will complement your body? Will there be a romantic twist or a signature look to that perfect A-line wedding dress? Will the dress have elaborate beadwork and embroidery? What color will it be…white, ivory, or with a hint of pink like Gwen Stefani's? You think so much because you want everyone's jaw to drop as you walk gracefully down that aisle, feeling like a million bucks donning that much-anticipated piece of clothing and you want every single woman talking about your princess gown (and secretly envying it!)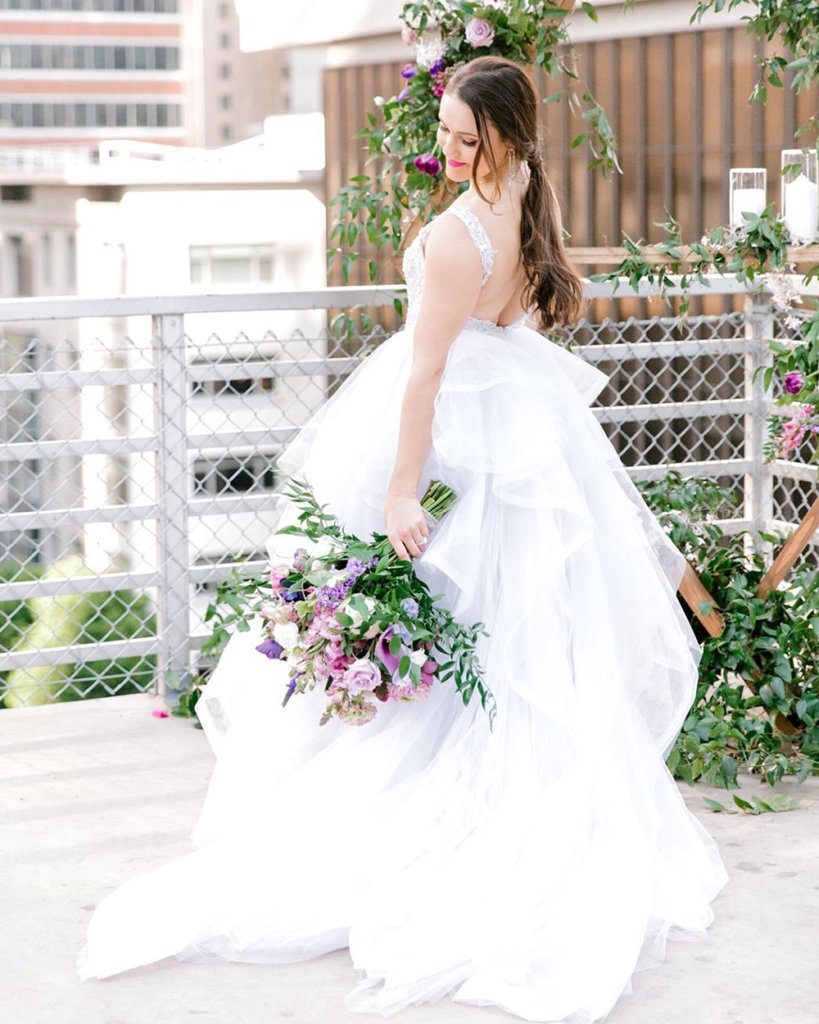 Style: #LD4981; Image Credit: LXN Photography
Sadly, though, the price tags on designer wedding dresses cost a fortune which only the royalty can afford. Yes, wedding dresses are pricey. In fact, the most expensive item on the wedding list is usually a toss-up between the rent for the wedding location and the bride's wedding dress!
Is it exactly worth it to spend thousands of dollars on a gown that you will only wear for 10 hours of one day in your life?
Well, of course not! You can most definitely walk down that aisle feeling like Cinderella without the need for a king to foot the bill for it or your fairy godmother to arrive and wave her magic wand. Although most brides-to-be are under the impression that buying an inexpensive wedding gown is a compromise, that is not true at all.
Here are five ways you can get your dream wedding dress without spending a king's ransom on it.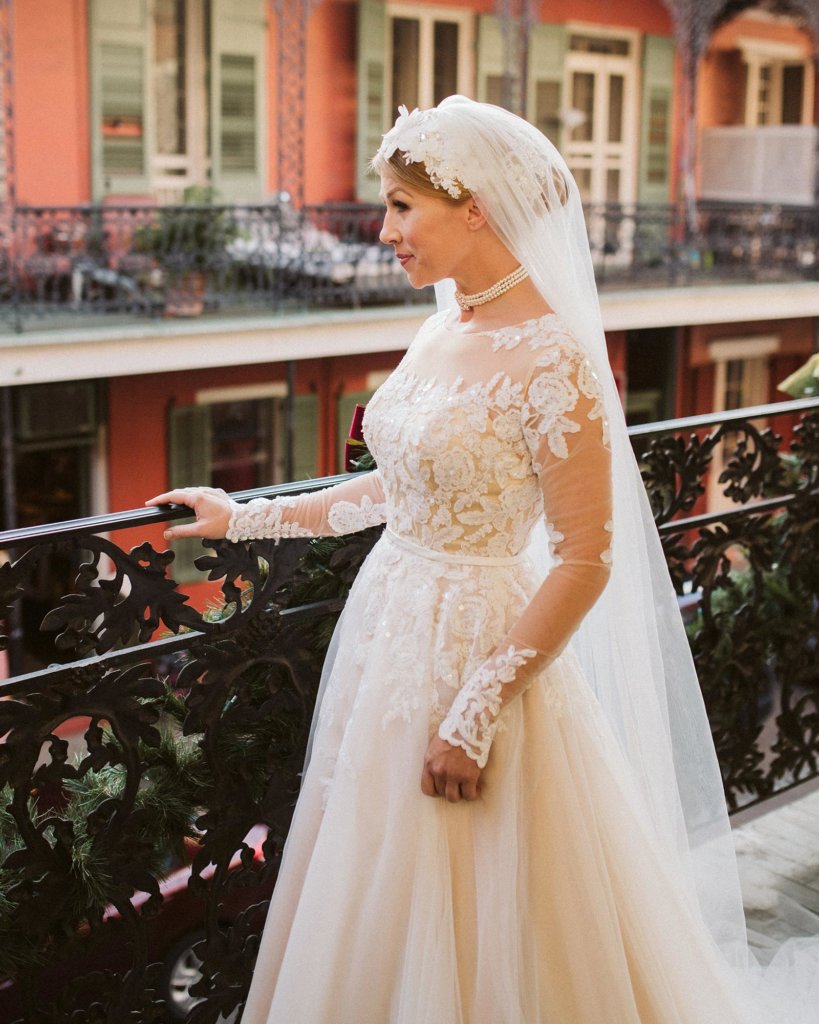 Style: #LD4567; Image Credit: atwes(IG)
1. Consider wearing your mother's wedding dress.
Since vintage and retro are all the rage nowadays, you no longer have to worry about looking outdated. What's more, if you can fit into your mother's gown, not only will you make the whole happy family but save a huge amount of money at the same time!
2. Ditch the fine details.
More beads or embroideries mean more money. Choose a dress that looks elegant in spite of its clean lines. A simple dress with a great silhouette will attract the attention of everyone in attendance – from your fashion savvy cousin Jessica to your fashion un-savvy Aunt Kimberly.
3. Follow the signs of the times.
Nowadays, traditional length gowns are no longer viewed as the "official" wedding dress. There are dozens of other wedding dress styles that you can pick from. So, if extravagant gowns just aren't your thing, go for a short and simple gown. If ornate trains and veils put a dent in your budget, avoid them!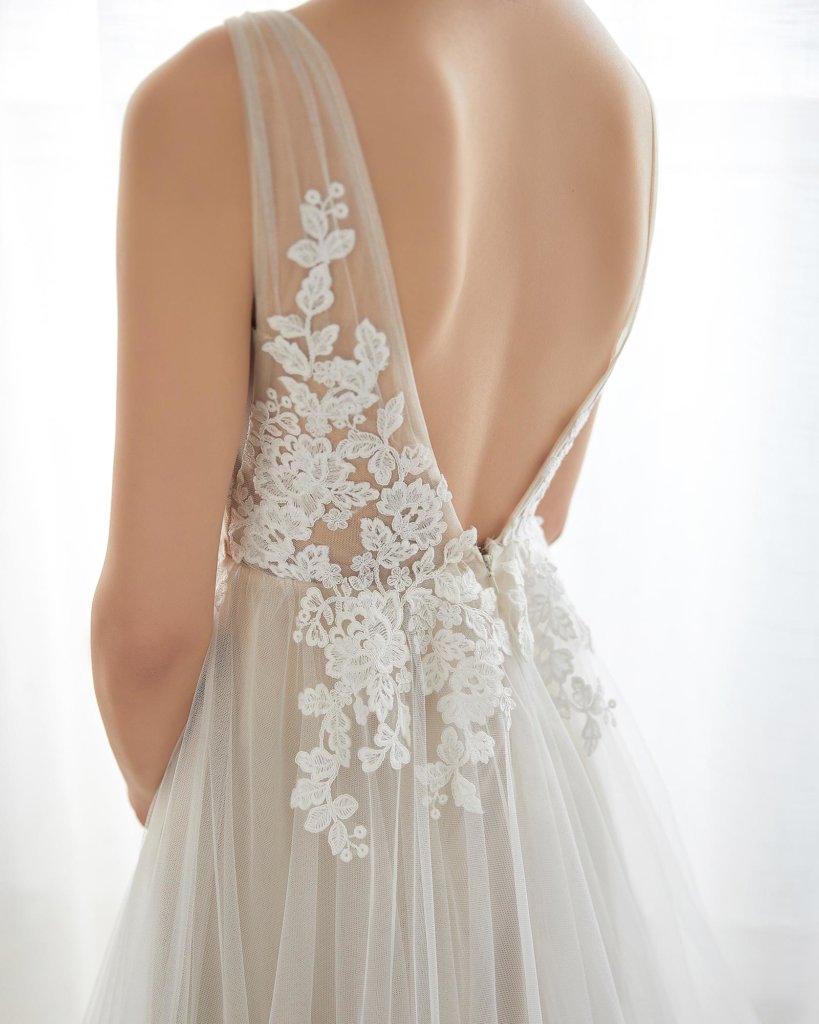 Style: #LD5833
4. Hunt for bargains!
When the new season collection arrives, most bridal shops throw a sale to get rid of their old season inventories. Take advantage!
5. Face the facts.
You can be frank and honest with a bridal boutique staff and mention your budget upfront. Allow them to do all the searching and suggesting after that. The choices they present you with may just be the ball gown wedding dress of your dreams!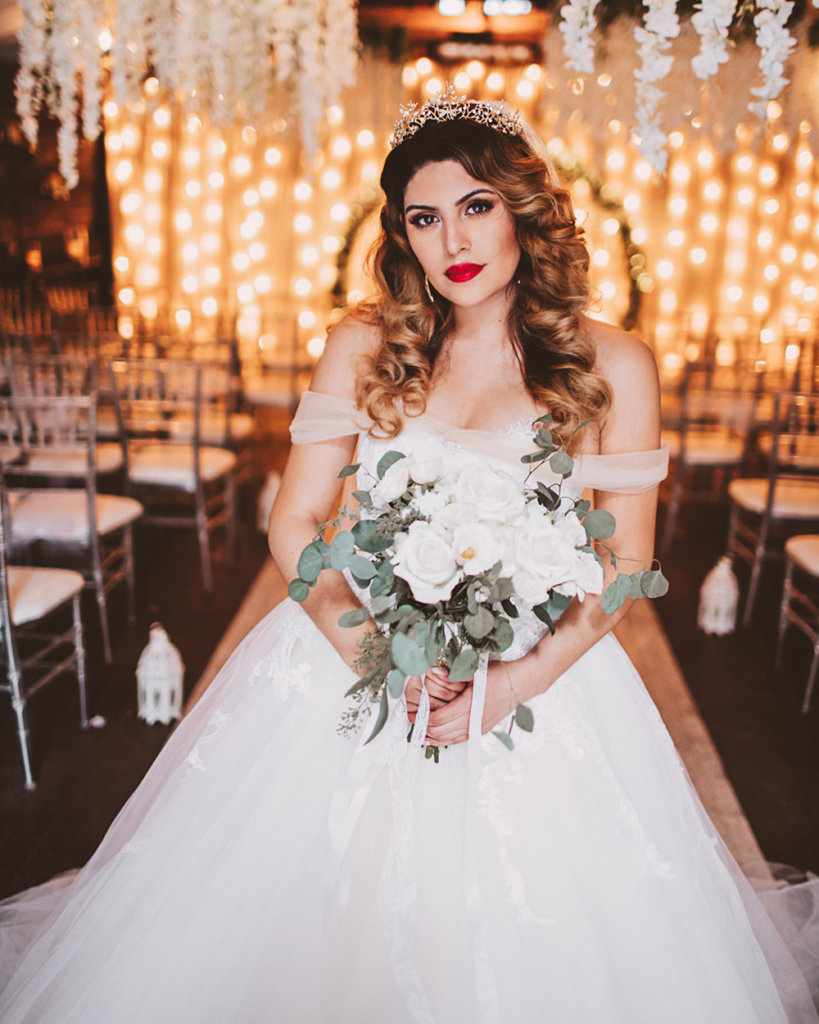 Style: #LD5066; Image Credit: Capture The Invisible Photography
A lot of what makes the expensive wedding gowns cost so much is the notoriety of the designer, the quality of fabrics used, the intricacy of the details and the amount of time it took to make. For this reason, brides feel extra special wearing one of these high-end designer gowns. They put it on and it just makes them feel so luxurious. However, with some careful planning, a reasonable amount of research and a lot of time spent searching, any bride can find a wedding gown that makes her look like a million bucks. By being more open-minded and willing to try some of the other options, you might just end up with a truly unexpected find. So, remember to keep your eyes open, because you never know when the perfect dress will find you.