Hello, lovelies! The big day is coming up. Are you feeling excited? We can guess you certainly are!
But, do you know who else is as excited as you? Indeed, your significant other and your parents are on the list. But there is someone else who has been there through thick and thin and is just as eagerly looking forward to the big day as you.
Did you get it? Yes, it is your homegirl, your bestie!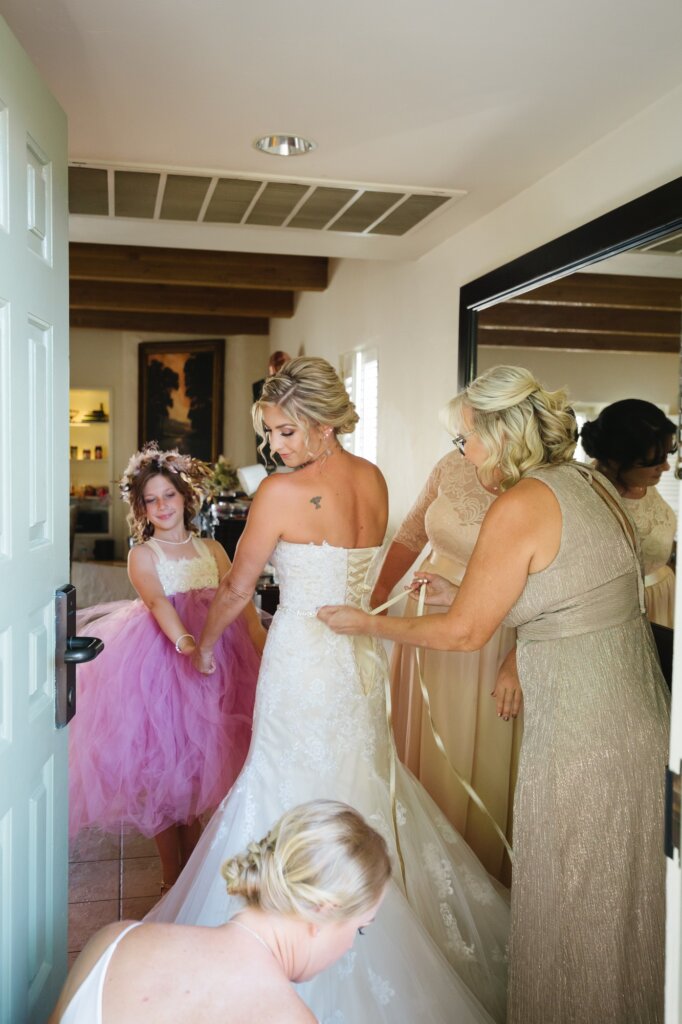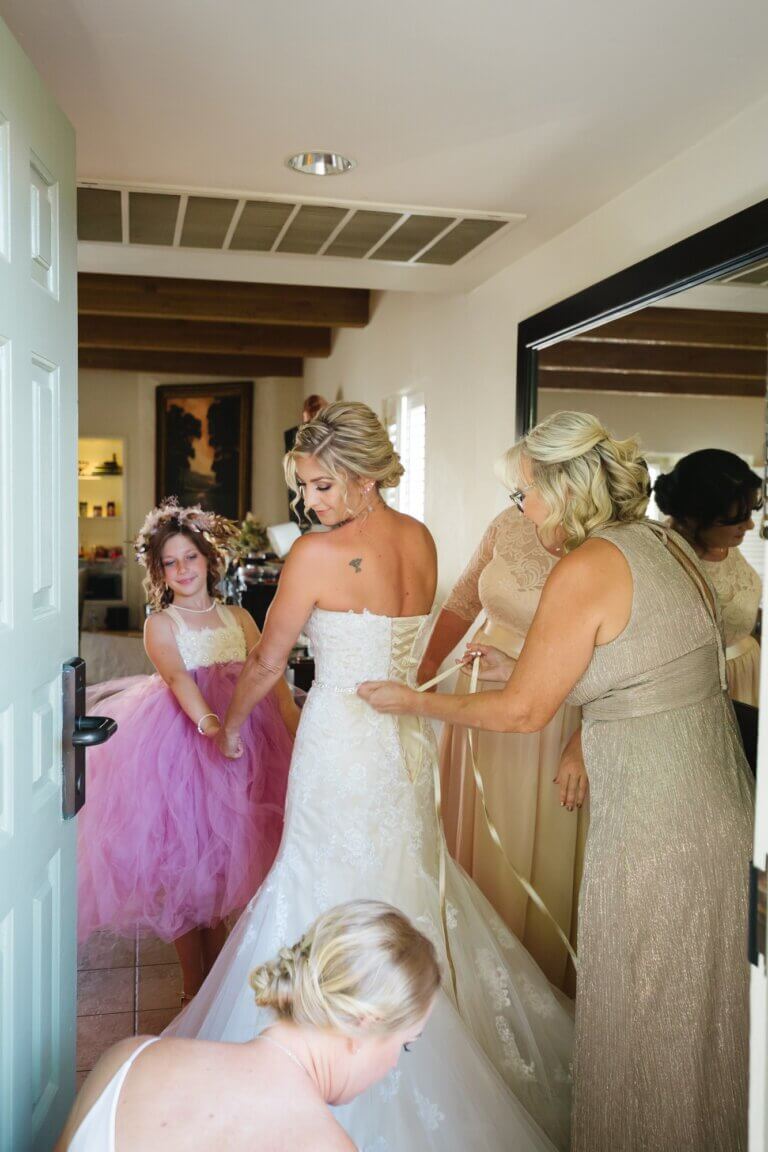 Photo Credit: @deenacormierphotography ; Dress style: LD3943 (retired)
That one (or probably more) special woman is your support system, your pillar of strength. From your blunders to your victories, she has been your biggest fan and your cheerleader.
In fact, your gal pal has possibly been there for you even before your man. So, shouldn't you be returning the favor? Your wedding day is just the best time to make her feel extra special. Wondering how you can do that? Here are some tips …
Pop the Question
First things first – pop the question. Propose your best friend to stand up for your big day. There's no better way to show her how much she means to you. Ask her to be by your side as you plan for and celebrate your wedding. Instead of asking her casually over a cup of coffee, infuse some creativity into the request. Make it extra memorable for her. Get her a thoughtful handwritten note with some wine or champagne, or maybe a cute and fun bridesmaid proposal gift, and pop the question.
Bridesmaid Dress Shopping Tips for the Brides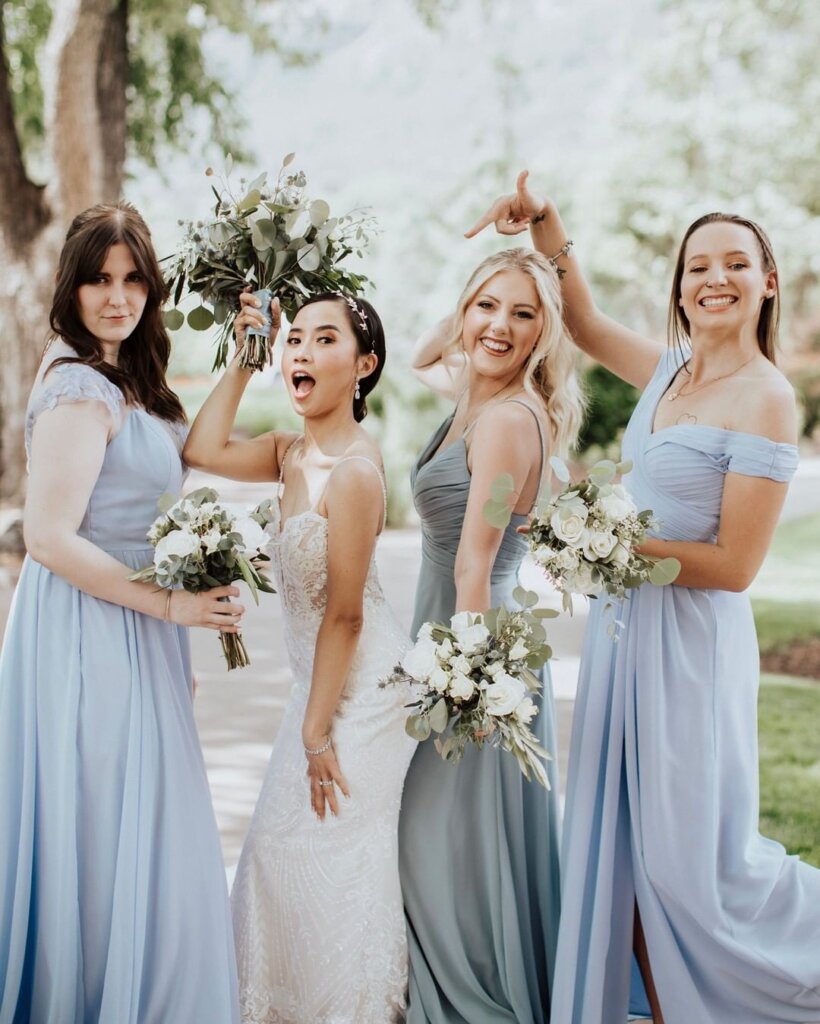 Photo credit:  @touchofgracephoto; dress style:CB0248, PR3536
Once your bride tribe is all set to rock and roll, get shopping. Invite your girl(s) to shop together for wedding and bridesmaid dresses. Make sure you listen to her opinion. This will make her feel more important while keeping her interests on the fore.
Besides, we know it is your big day, and you want everything to be perfect. But allow her personality to shine her way. You can cut some stress and definitely leave the shopping decision to her, provided you don't have a theme or something similar in mind. For instance, you can decide the color, and she can choose her favorite bridesmaid dress style or vice versa.
This way, she can pick a dress she feels most comfortable, sexy, and confident in. And, nothing is more attractive than a happy bride and her tribe. If you are looking to shop for the best styles, Cocomelody is the place to stop by. We have a wide assortment of wedding gowns and bridesmaid dresses. So you can shop together and also save together.
Be Open about the Budget
Usually, the bridesmaid must cover the entire wedding outfit cost, including alterations, shoes, jewelry, hair and makeup appointments, and transportation. So, it is best to openly talk out the budget before going all extra. Discuss finances right from the beginning, don't leave it to chance. It can be controversial and awkward to discuss expenses. But, it is certainly an important part of the entire experience. If your budget allows, you can always cover her costs in part or full, whatever pleases you.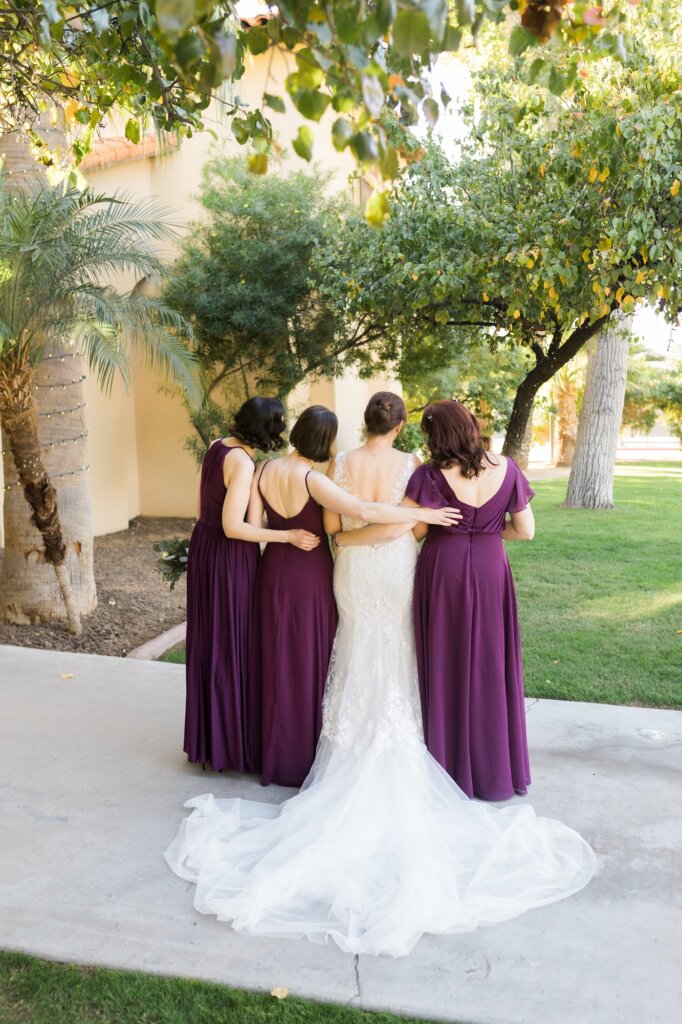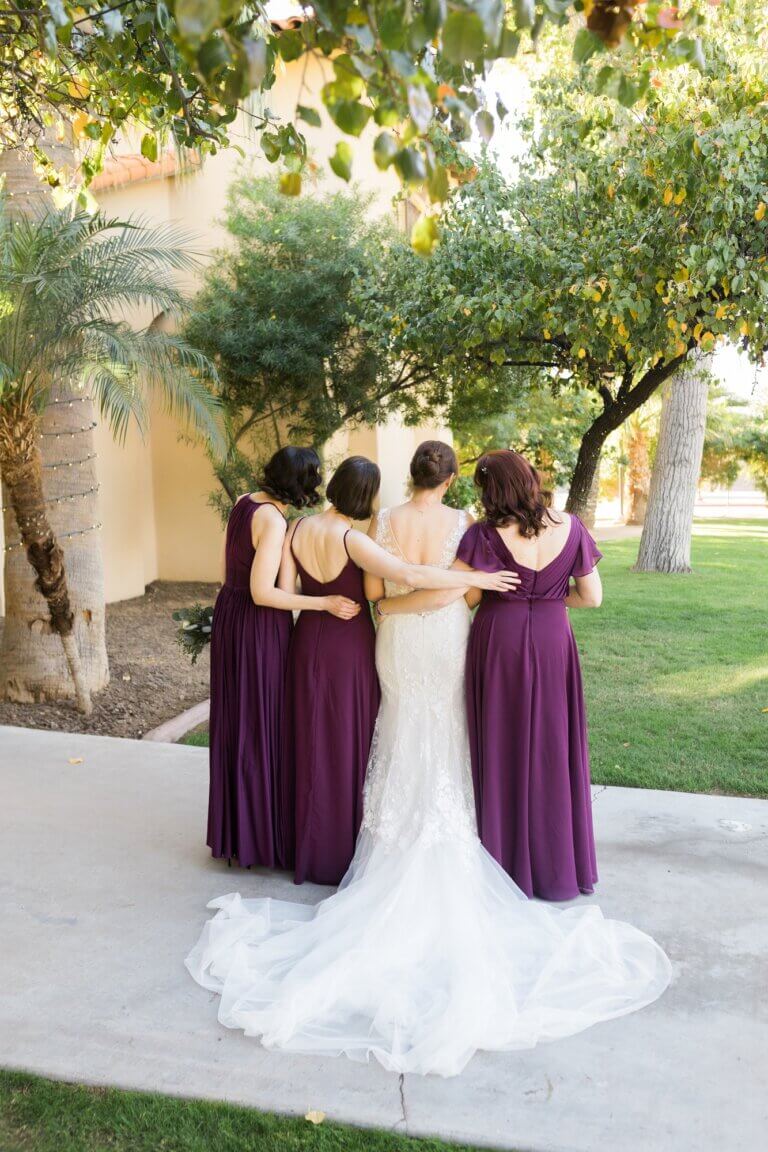 Photo Credit: @_thetaranichole_ & @oldsoulimagery
Wedding Dress style: LD5058 ; Bridesmaid Dresses Styles: CB0312, COZF17019, CB0302
Bridesmaid Gifts
There is an unending variety of what you can gift your bridesmaid. From personalized gifts to jewelry and keepsakes, your girl deserves gifts that make her feel heard and appreciated. She will have a great deal of responsibility, keeping her on her toes throughout your wedding. The least you can do for her is make her feel special with purposeful and unique gifts. It is a great way to thank her for being part of the most memorable journey.
Remember, anything she is supposed to be using on the wedding day, make sure she receives it at the rehearsal dinner or by the morning of the wedding. Thank her for her love, time, patience, and work. Don't know where to get started? Click here to check out our bridesmaid gift collection.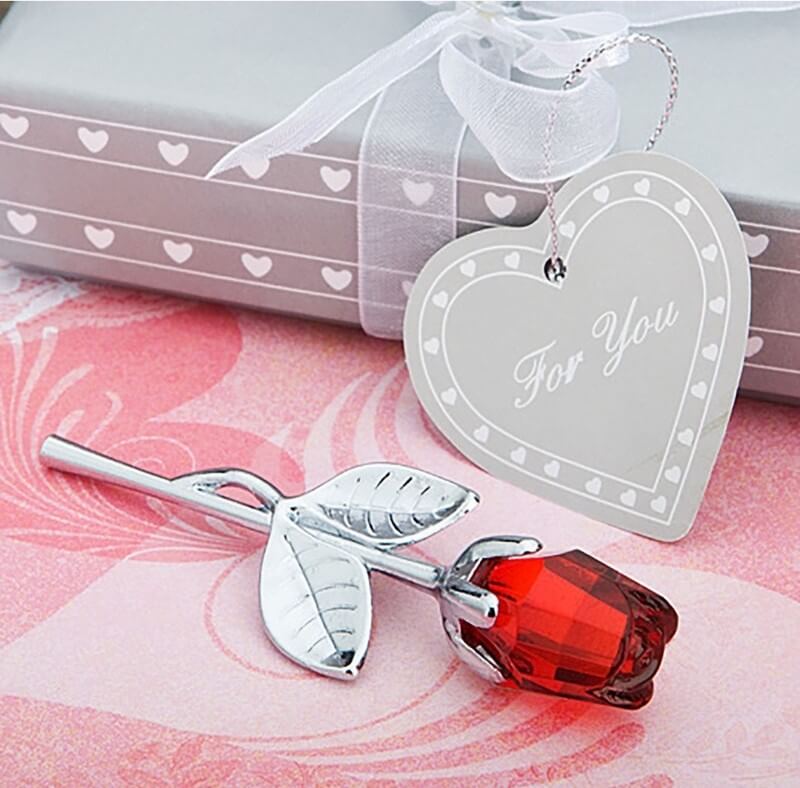 wedding favors Roses CGF0063
The Cocomelody Team Awaits You!
Your bestie is your rock. Make sure you appreciate the effort she puts in to make the bond stronger. Propose her to be the maid of honor, get shopping together, and shower her with love in personalized and thoughtful ways. Cocomelody has the widest variety of bridesmaid dresses, bridal outfits, and wedding gifts. Give us a chance, we are sure you won't be disappointed.