Destination wedding planning isn't easy, and now combine that with the pandemic still in process. Top it up with a destination wedding venue you wouldn't visit until before the wedding, a gazillion questions in your mind, inflation in the wedding industry going strong, and tons of things to oversee and do.
Brides like you have been eagerly waiting to plan the wedding of their dreams after being sheltered in place for so long. But despite all odds, now is the time to go all out with your life's most memorable event. Here's how to plan an affordable and splendid destination wedding and awe all guests.
Affordable Destination Wedding Planning Tips
Destination wedding planning is stressful. But first things first – take a few deep breaths. Now, keep reading to know how you can plan your important life events effectively and inexpensively and without sacrificing the intimacy of your loved ones.
Choose the location wisely, somewhere you can stretch your dollar, and everything else automatically goes down.
Research the destination's high and low seasons, and your guests can save considerably on their travel and/or accommodation costs.
Remain flexible with your destination wedding schedule to open up your possibilities and reserve the venue of your choice.
If date flexibility isn't an option, start planning ahead of time. The sooner you start wedding planning, the better deals you might grab. Also, prepping beforehand gives you ample time to tie all things together.
You can also embrace the location itself as the décor, and you won't need to add much. For instance, if you're having a beautiful beach wedding, you can choose to add a wedding canopy, comfortable sitting for everyone, and most of it is done.
Coming to wedding vendor choice, you might want to use locals to cut your costs further. Bringing your own vendors is simply going to increase your expenses.
Finally, entrust your wedding events to a renowned and experienced destination wedding planner. They understand the nuances of such complex events and help you seamlessly plan your dream destination wedding in your budget.
In the end, we'd like to say that stop beating yourself up – it's your special day; plan for the best, and enjoy every bit of the festivities just the way you've imagined.
Budget-Friendly Destination Wedding Locations
Bahamas, Costa Rica, Dominican Republic, Jamaica, Mauritius, and Mexico are some incredible destination wedding locations excellent for a smaller guest list, offering magnificent views and affordable wedding deals. If you're looking for jaw-dropping locations in the country, here are some:
Florida
Las Vegas
Missouri
New Orleans
Oregon
Rhode Island
San Antonio
Tennessee
Texas
These are some of the most spectacular destination wedding locations for budget-conscious couples. You can easily find inexpensive food, cheap entertainment options, picturesque backdrops, and reasonable accommodations.
Besides, national parks, city halls, cafes, restaurants, country clubs, private Airbnb properties, backyards of farms, probably your childhood home, courthouse, beachside, public libraries, and gardens or greenhouses are some stunningly unique alternatives for intimate groups without a huge bill.
You can find a massive variety of such gorgeous venues. Work with your wedding planner to find a space that works for your budget.
Don't Forget The Bridal Dress!
There's no bride that doesn't want to look like a queen on her wedding day. But that doesn't always have to do with an expensive royal attire with over-the-top embellishments. If you hope to stay out of the four-digit price tag for a wedding dress, many options are available for you.
Introducing Miranda Studio – An affordable and lightweight Wedding Dress Collection by Cocomelody. 
So, whether you're a hopelessly romantic bride or more on the minimalistic side, you can certainly find something that works for your vibe. These bridal dresses are dreamy, super lightweight, easy to travel with, affordable, and for every type of bride. And guess what? These are all under $400! Here's a quick glimpse of the collection:
1. The dress CW2681 has glam and sexy yet delicate and romantic feel to it. It's a sleeveless, A-line, V-neck, lace fabric, zipper back, and sweep-brush train outfit great for the outdoors.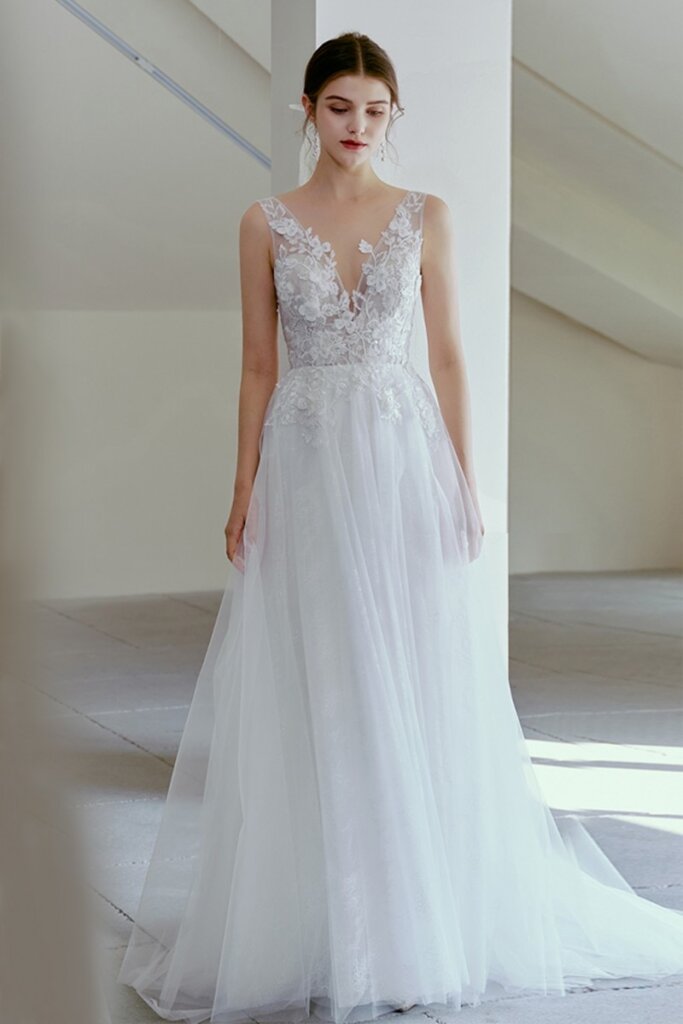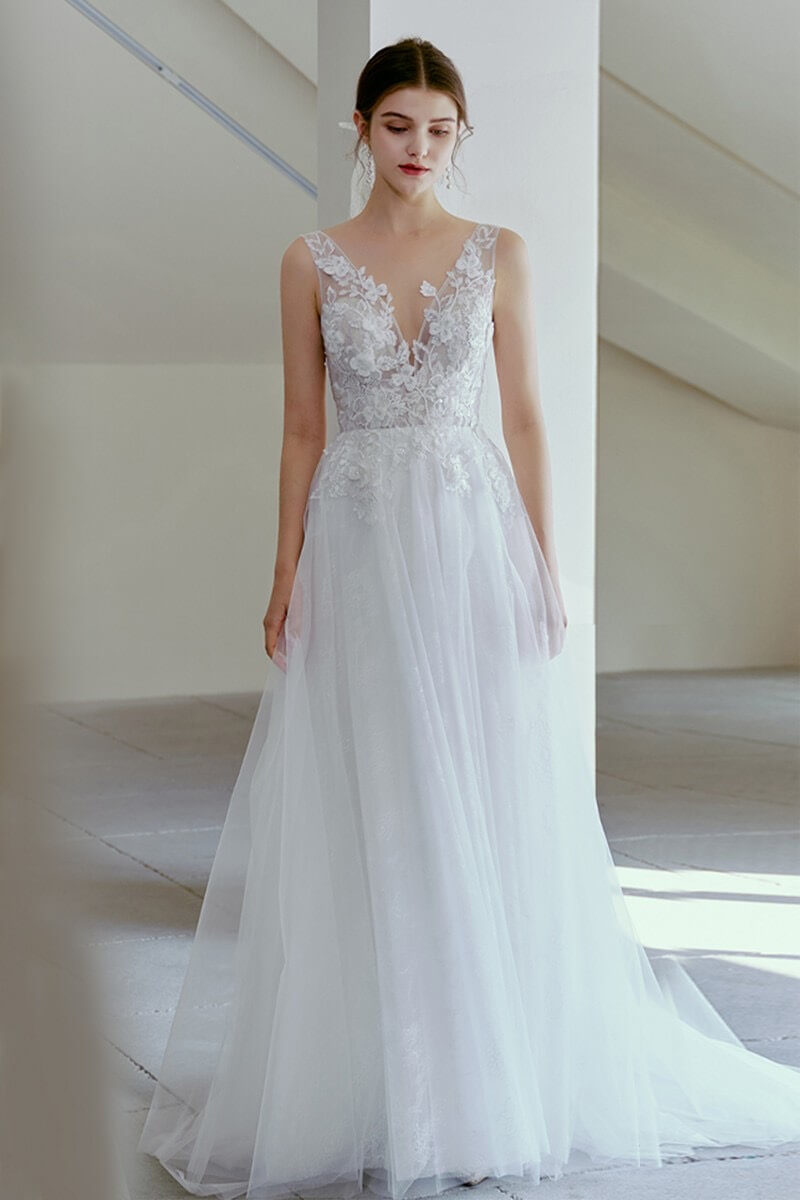 2. The dress CW2705 is an elegant open back, V-neck, A-line, tulle lace dress with a sweep-brush train that'll wow just everyone. It is excellent attire for a beach wedding.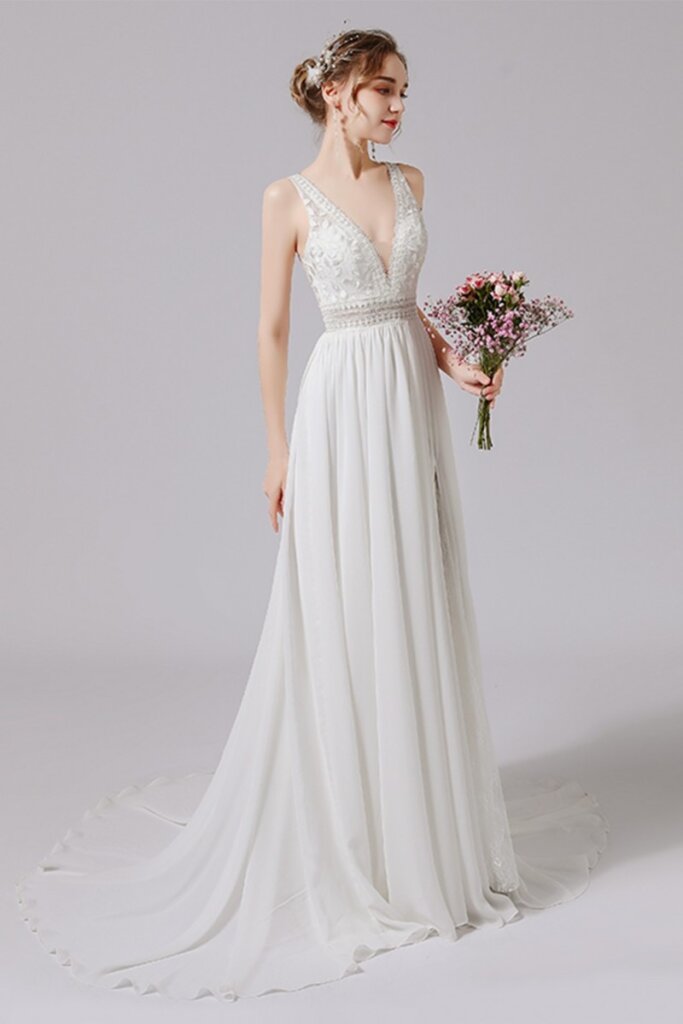 3. Dress CW2709 is another effortless and lightweight bridal dress style great for outdoor settings. It's traditional, casual, affordable, and certainly a show-stopper.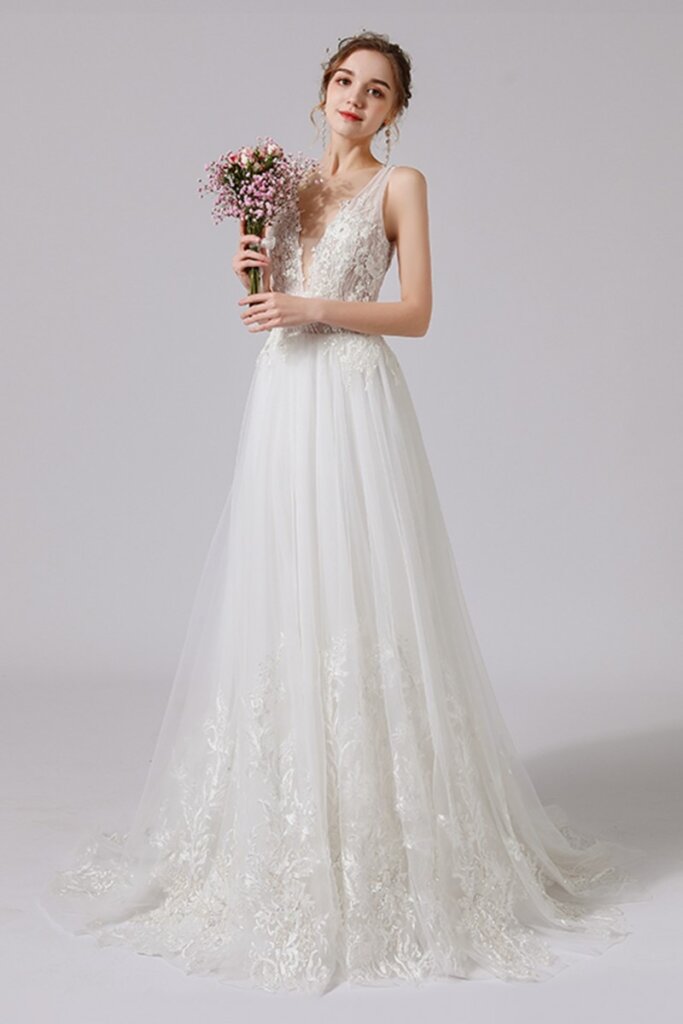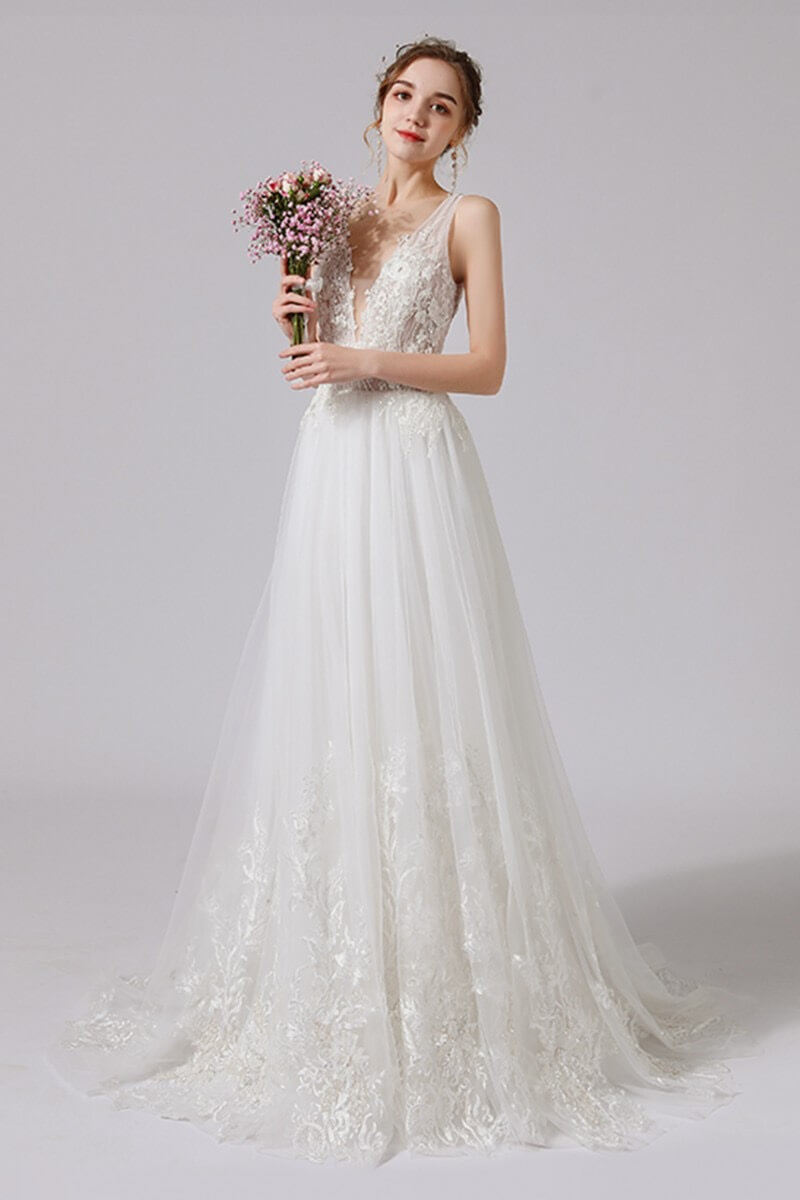 4. Stun your sweetheart with this super stunner – Dress CW2674. It's perfect for brides who want to make a statement and bring some dreamy drama to their wedding outfits.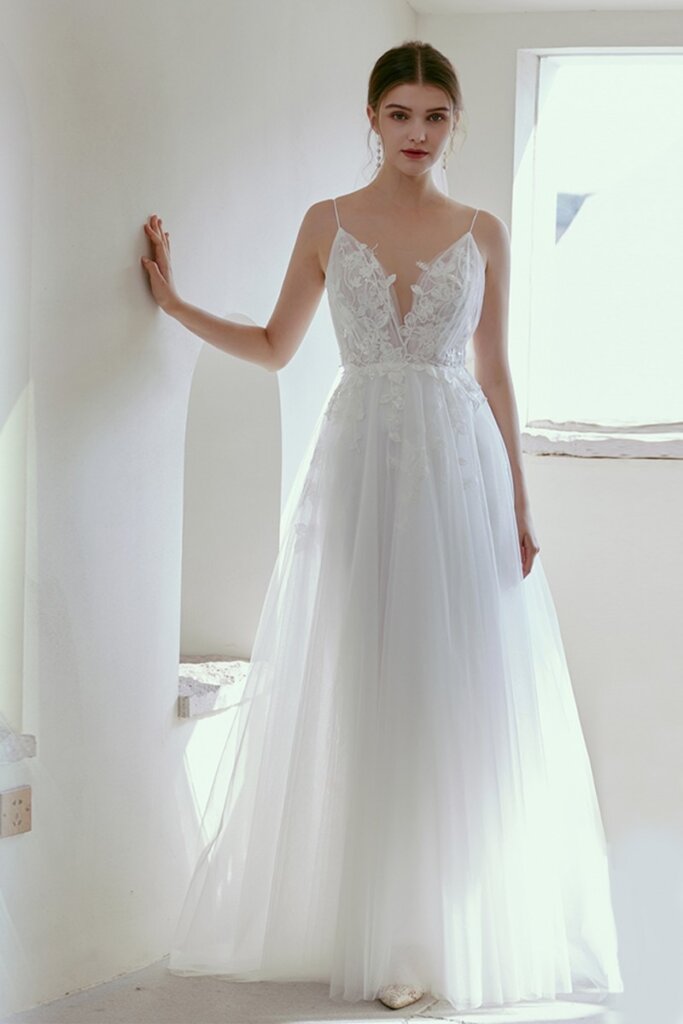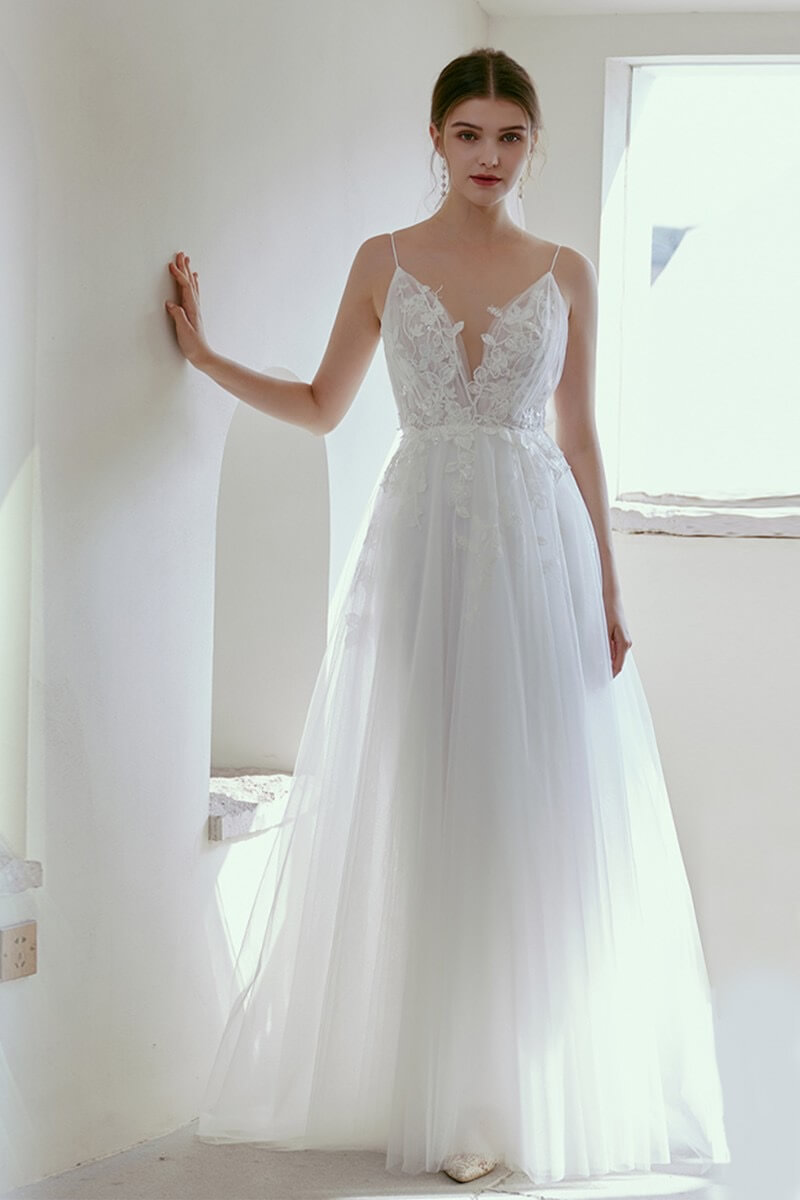 5. Say hello to dress CW2685, straight out of a fairy tale and perfect for your big day but on a smaller budget. It's fancy, budget-friendly, and totally timeless.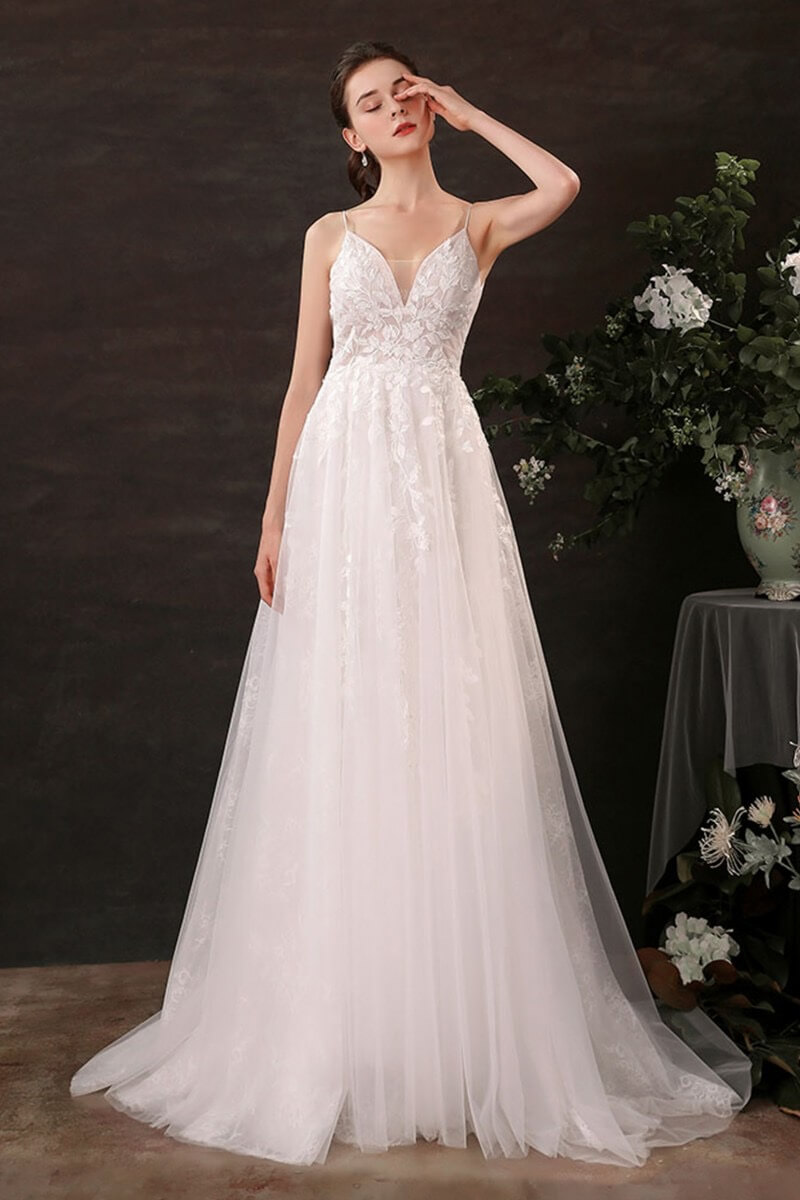 Shop our full selection at www.cocomelody.com or stop by our store to explore your inexpensive and lightweight destination wedding dress options.