There are many big decisions to make when planning your wedding: date, location, wedding gown, invitation list, and so much more. But one of the most harrowing arrangements has to be the seating chart. Who is sitting at the head table? Where are you seating your boss? Will Aunt May and Uncle Bob's divorce be finalized? All these questions and so many more make this arrangement seem more complicated than it needs to be. Don't throw in the towel! Sit down with your fiancé one evening and it will all work itself out.
Who sits at the head table?
Of course, the seating arrangement of the head table is your first and, quite possibly, your easiest decision. How do you want to seat your groomsmen and bridesmaids? Do you want to pair them? Do you want to have all the bridesmaids on the side of the bride and the groomsmen beside the groom just as they were in the ceremony? Do you want parents and grandparents at the head table? Or would you prefer to simply plan a romantic table for two like in a Parisian cafe? It could be just the two of you, or your whole bridal party could be at small tables around you. Do not hesitate to enjoy planning the seating chart for the head table. A little originality could go a long way toward making your wedding celebration unforgettable.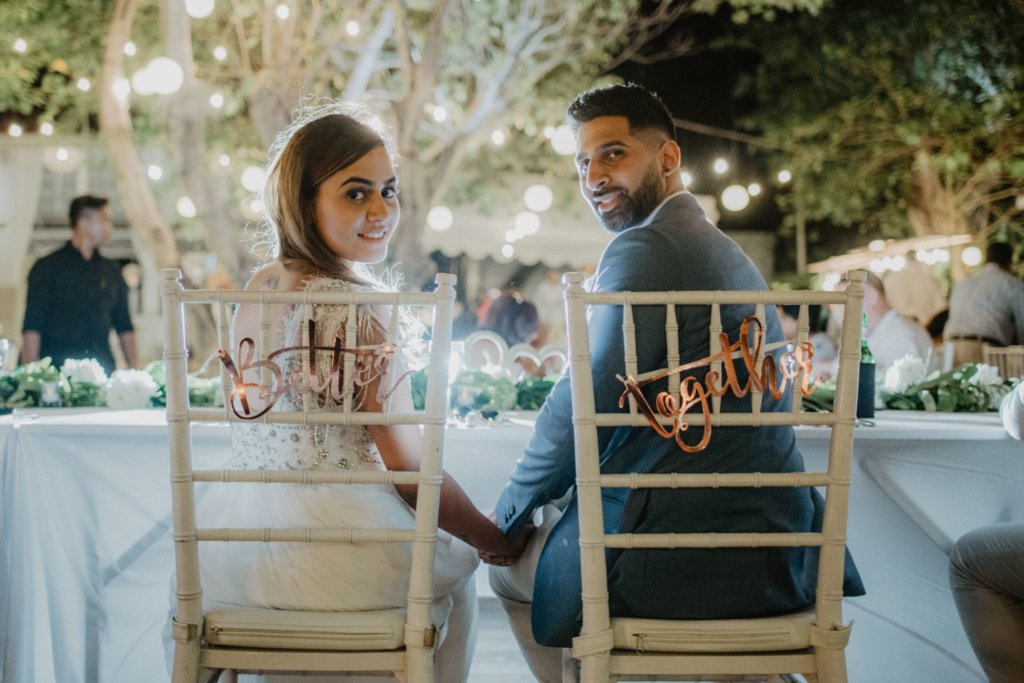 Style: #LD3734, Image Credit: Wah Photo
Designing the seating plan for the rest of your guests is a bit more challenging, but with persistence, you can find a practical arrangement. So, once you have decided who sits at the head table, follow these tips for the rest of your guests:
1. Keep groups together
If you are expecting a large number of guests where one side of the family has not met the other, you can try and mix it up a bit so the respective families of the bride and groom get a chance to mingle. However, that still could get a little tricky so you can try to seat them by age, personality, similar interests or occupation, or whatever makes the best sense to you and your future spouse.
What's important is that you want all of your guests to be comfortable and have a good time and if they are seated with people they can find something common to talk about, that makes it much better for everyone.
2. Disperse solo guests throughout your venue
Avoid throwing single guests together at one table. One to two singles per table should be sufficient, but make sure they have common interests with those that they are seated with.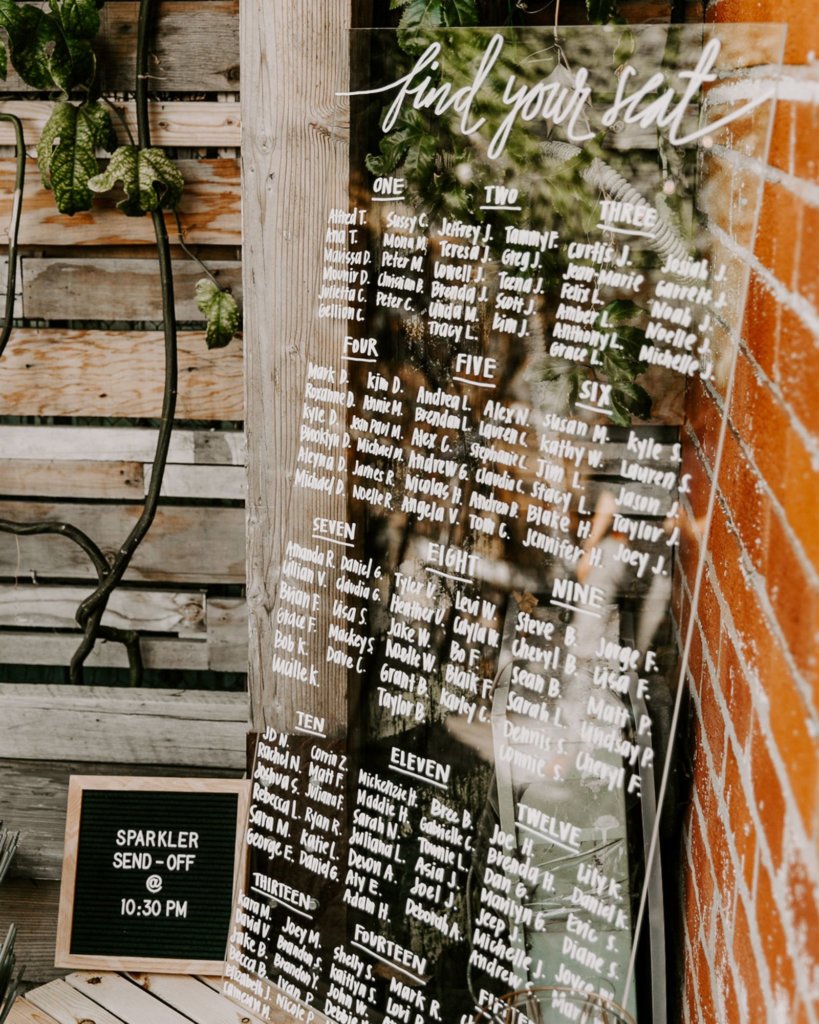 Image Credit: Mcfarlane Photography
3. Split up divorced couples
To avoid conflict, separated or divorced couples should be seated at different tables…even if they get along. Sometimes painful memories can be triggered at weddings, causing unneeded conflict.
4. Consider guests with special needs
Extra consideration should be given to reception seating when planning your seating arrangements for special-needs guests. Obviously, walkers, wheelchairs, crutches, etc. need special attention, but, also, keep in mind that your elderly guests will need to be seated close to the restrooms, and moms with babies should be placed where they can make a quick exit, if necessary.
5. Not all of my guests have sent back their RSVPs? Can I still seat them?
Wedding seating arrangements mostly rely on who has responded and how many people are in the party. But sometimes people still forget about the RSVP, even if they have been sent Save the Date cards well ahead of time. So, to get your seating arrangements set up definitely, you will have to get in touch those that have not responded yet; give them a call, drop them an email, send them a Facebook or MySpace message, whatever is the fastest and surest way to get a response. Explain to them that you are not trying to "nag," and you appreciate that they are probably very busy and it is just an oversight, but for the head count for the caterer, you really need to know if they are planning to attend and how many will be in their party.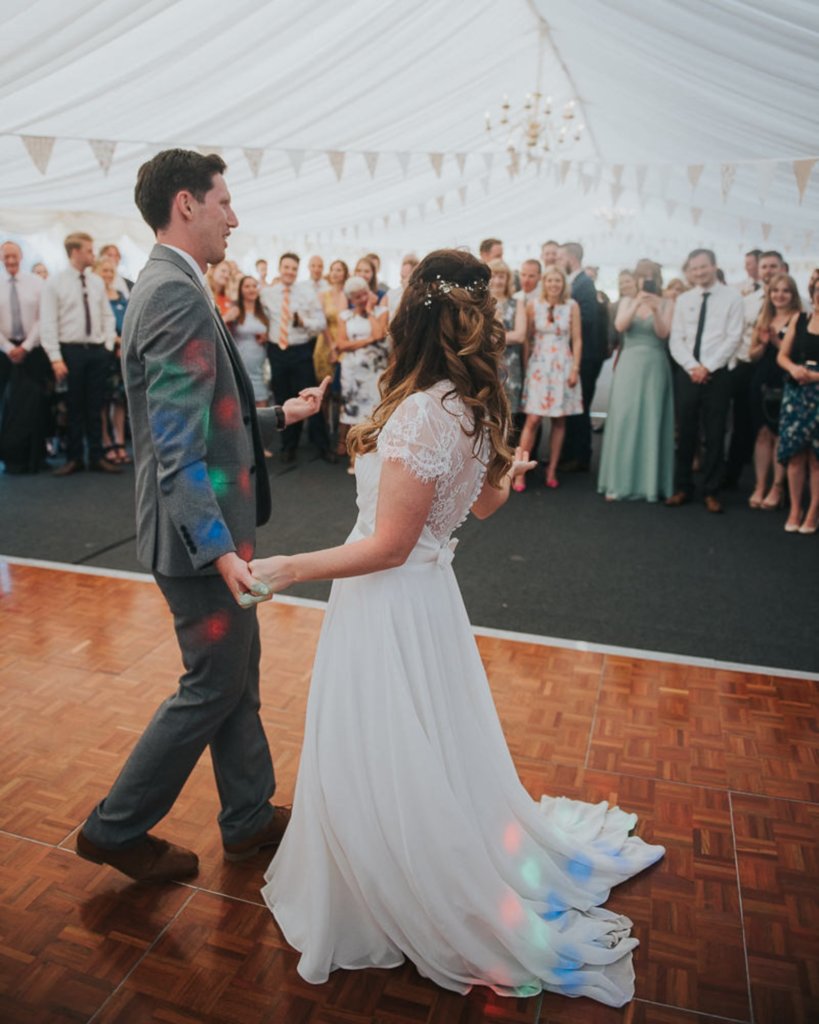 Style: #LD2676, Image Credit: From The Smiths Photography
Just like choosing between a lovely lace mermaid wedding dress or an elegant A-line wedding dress, designing a seating chart for your wedding reception is difficult if you do not have a plan. Likewise, you need a straightforward understanding of tradition and how the rules of decorum impact your choices. It is difficult, but it is also valuable because a wedding meal often lasts for two or more hours. As a result, your wedding will have the greatest likelihood of success and the smallest potential for a disaster if you carefully consider your seating arrangement.