Alaina & Theron had the vintage yet modern wedding in Ritzy Ranch Bolivar Mo. their greenery venue offered all of those chic features and it made for perfect completion of how breathtakingly beautiful the day Alaine had dreamed of, Congratulations to this real princess Alaina!
All photos were taken by Stacey Marler.
Wedding Dress Style: #h7al0084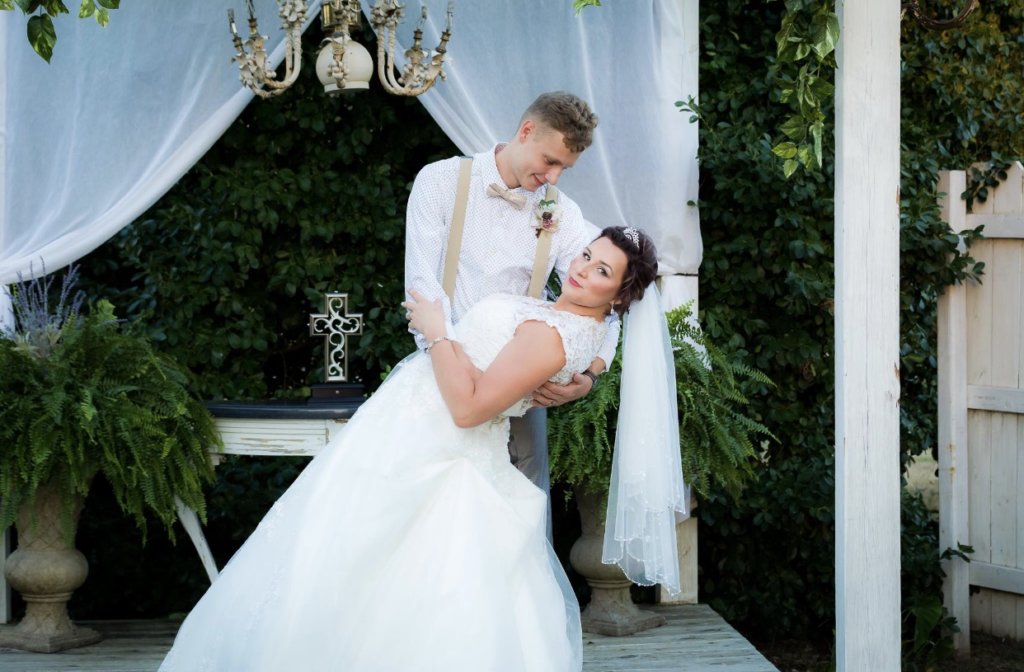 Q: Any advice or tips for future Mrs.?
Just relax and enjoy being in the moment. I was so chill all day long that everything just went so smoothly and lovely because I was not worried about the little things that didn't go as planned. At the end of the day, you will be married to the love of your life and that is all that matters.
Q: What about your love story?
My brother Laine and Theron were best friends since they were young. They were constantly together and I always had a little crush on Theron. In 5th grade, Theron had to move away which left us all with a broken heart. Theron's dad got offered a job in Mexico and they lived their 6 months until his dad got another job which was in North Carolina. Theron and Laine kept in touch and would go back and visit each other through the years during summers.
I always loved when Theron would come to visit our hose Bc he was so cute an I had the biggest crush.
Then Theron's dad lost his job in North Carolina and got offered a job in Rolla which is where we were or in Wisconsin. Theron's dad let Theron decide and he picked Rolla Missouri Bc that's where we were. It was Theron's sophomore year of high school when they came back. About 6 months after they came back we started dating (details to come).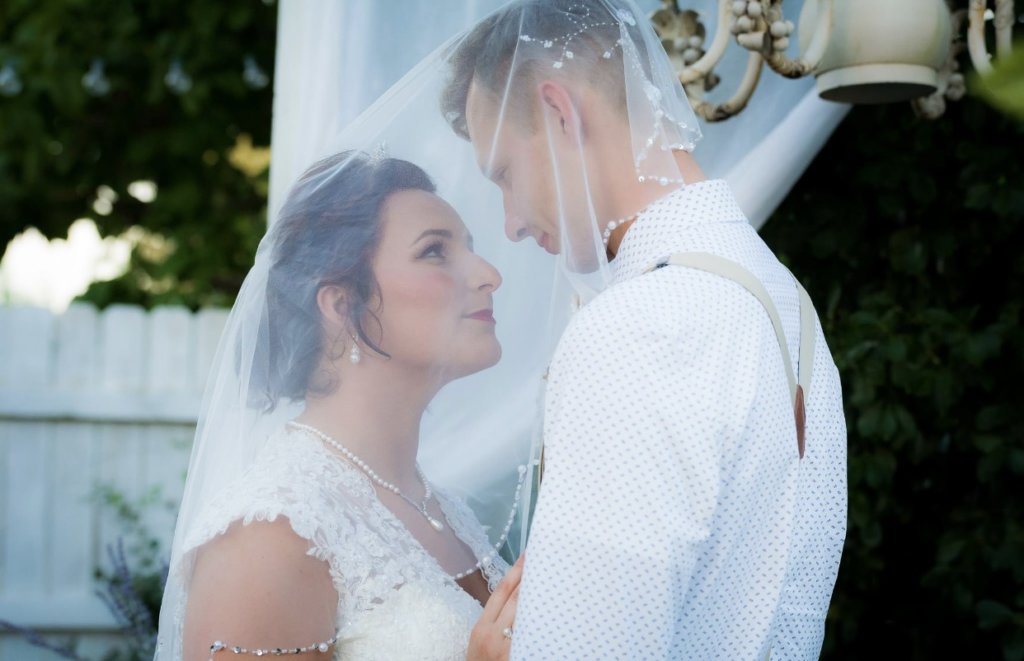 A few months after we started dating, Theron's dad got a job in Arkansas and moved there. A month or two after that Theron was 18 and his mom left to live in Arkansas with his dad. Theron wanted to stay so he stayed in Rolla and finished out school. We continued dating and well more and more in love. Theron did not have a relationship with Christ and it hurt because I feel very strongly about religion and I felt In My heart that it was wrong.
To be with someone who did not have the same faith I did but I did not give up on him. We talked about life and the future and possible marriage and I told him that I would not marry someone who didn't have the same morality and faith I did. And it took two years until he found Christ and the day he got baptized which was March 6th of 2016 he also proposed to me and he told me that if it was t because of me he wouldn't know where he would be today That I make him a better him.
On the night of December 04 2014 after months of being so head over heels for Theron, telling my mom every time he left "why does he not like me" to praying day and night to the lord that if it's he will let us be together and after months God answered my prayers.
The night of the 4th Theron came over to hang out with my brother of course but Laine was tired and wanted to go to bed some and Theron decided to hang out I was ecstatic! We went outside in the cold and played soccer.
On the neighborhood street that we all used to live on together. As we were playing Theron would pull me in like he was wanting to be close and it was so romantic but I didn't know what to think Bc that wasn't the usual, so I would kick the ball away so that it wouldn't be so awkward. After a while, I jokingly told them that we should go inside Bc it was cold and that we could get hypothermia even tho it wasn't too terribly cold. So we went inside and minded our selves Theron went to see How Laine was doing and I went and sat on the couch and minded my self. A little while later Theron comes in with these stupid hippy glasses and sets right on top of my lap. He asked me if I could see his eyes through the glasses and I told him just a little bit on the left Bc the kitchen light was shinning. He didn't believe me so he put the glasses on my eyes and so I asked him the same question and he answered the same I did. Then he proceeded to put the glasses on his lips and softly Asked me to kiss him with them over his lips I really wasn't sure how to respond so I sat there for awhile the lightly packed the glasses. He then replied I didn't feel anything "what's the magic of kissing someone if you can't feel it" he then took the glasses off and kissed me passionately and the rest has been history. 4 years later we are still together and married ? we could not be happier.
Q: What was the inspiration behind your wedding theme?
I have an old soul but at the same time, I'm very vintage modern. So this venue offered all of those features and it made for perfect completion of how I wanted it to be.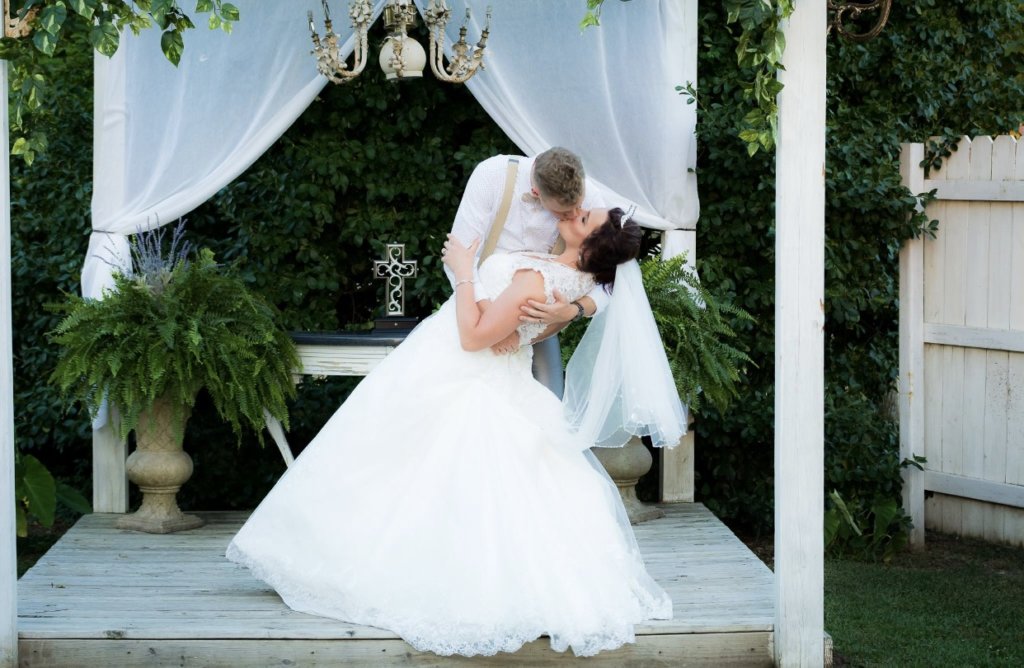 Q: Did you enjoy the wedding planning process? Why or why not?
Yes, I did. I loved being able to make it my own and it was special that my mom was able to make a lot of the pieces that were displayed like the bouquets and boutiners & etc.
Q: What's your hubby's reaction when he first saw you on your big day?
Theron's reaction was so sweet. He doesn't usually cry and he did that day.
Q: What did you love most about your #Cocomelody dress?
I loved everything about my dress! It was everything that I ever dreamt of and more!!! I actually got a wedding gown at a bridal shop but when I saw the one on Cocomelody I fell in love.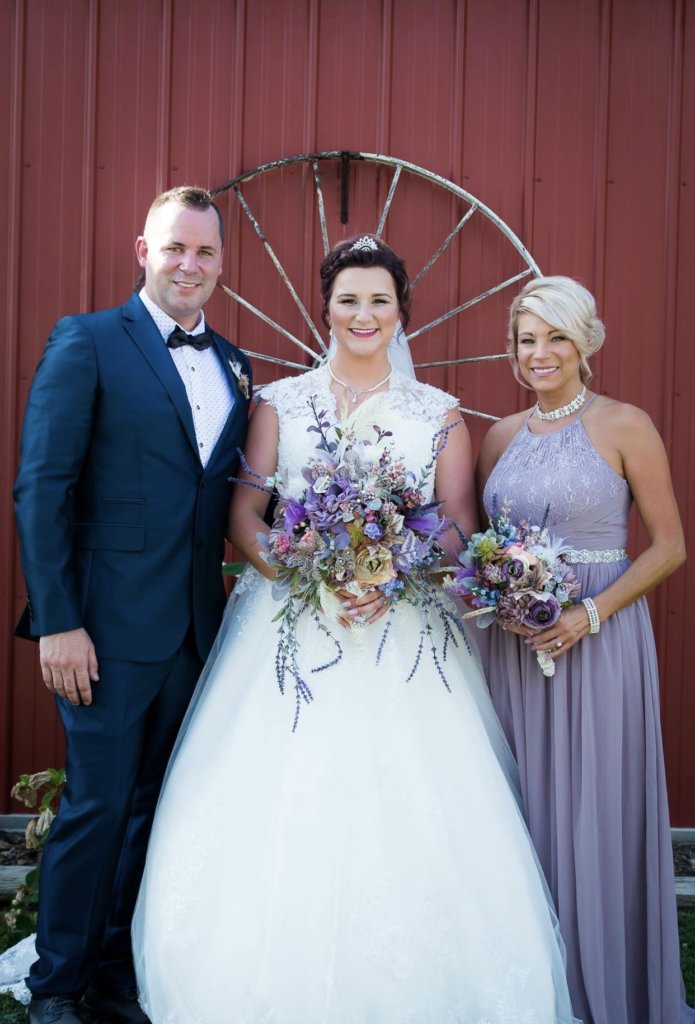 Q: What do you think about Cocomelody?
I think very highly of you guys. My dress was everything and more and I couldn't have been more happy with the way it was! It was gorgeous and it was perfect for me. Cocomelody made my wedding complete. I couldn't thank you enough.