Calista & Ian had their soft rustic laid-back wedding at the Jasper National Park this August. Their "first date" was in Jasper, they decided to get married there too so that it will be such a beautiful full-circle moment! You can't beat the smile of a bride on her wedding day, Congratulations to this sweet couple!
Wedding Dress Style: Linda #LD5780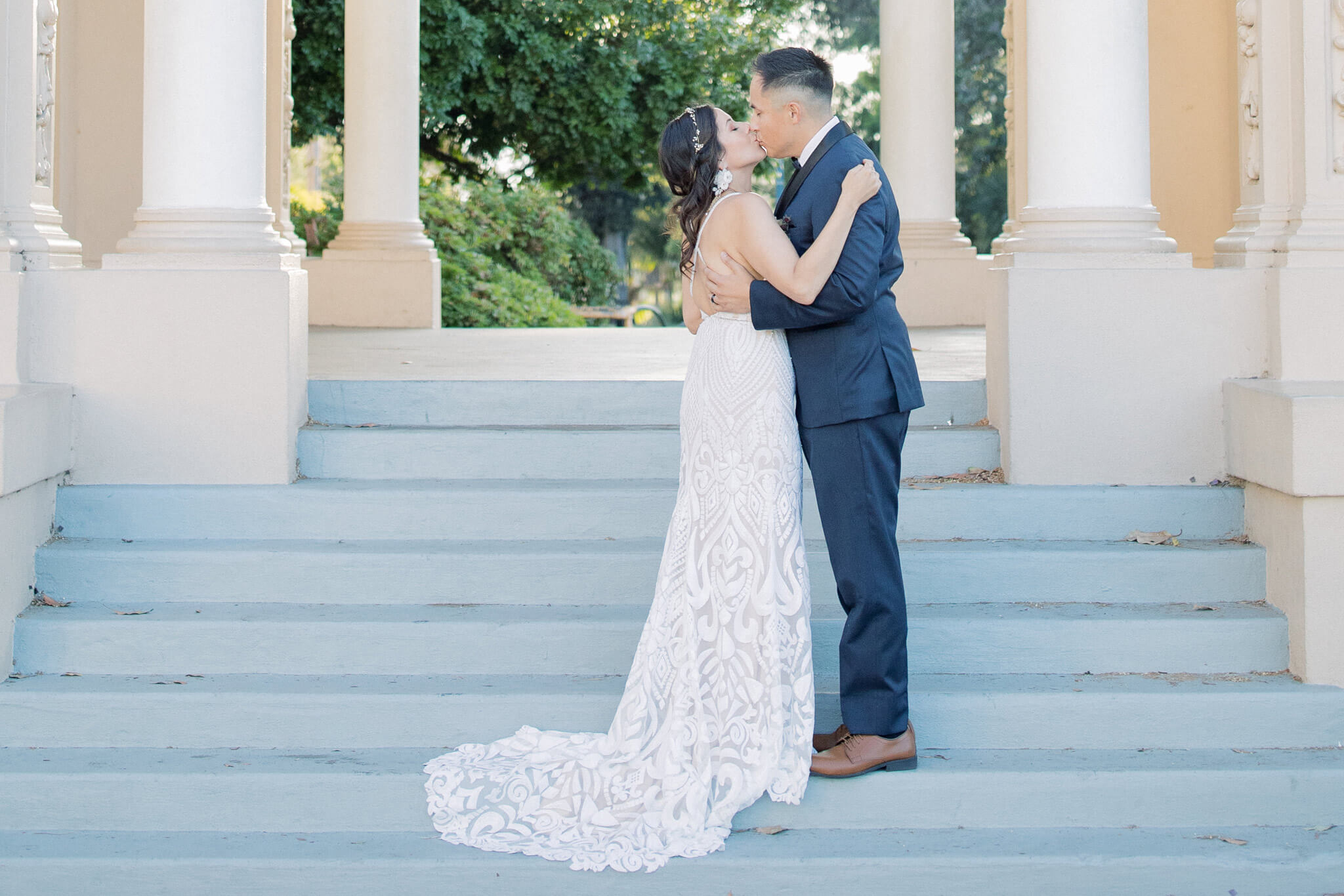 Photo Credit: Stephanie Weber Photography
Q: Any advice or tips for future Mrs.?
My best wedding planning advice is this- don't overspend! The day comes and goes in a blur, but the main reason everyone is there is for you. They aren't, or shouldn't, be there for the food, the booze, or anything other than seeing two people they love unite! So, don't go crazy trying to please others and remember that it is about what you and your fiancé want. You will regret spending thousands on anyone else. (Or really at all, for that matter!)
Q: What was the inspiration behind your wedding theme?
We wanted a laid-back wedding. With COVID-19 we made the decision to have our wedding fully outside, so we ran with it! We had a picnic inspired lunch with sandwiches, chips, and veggies. It was laid back and the focus was on us and the covenant we made prior!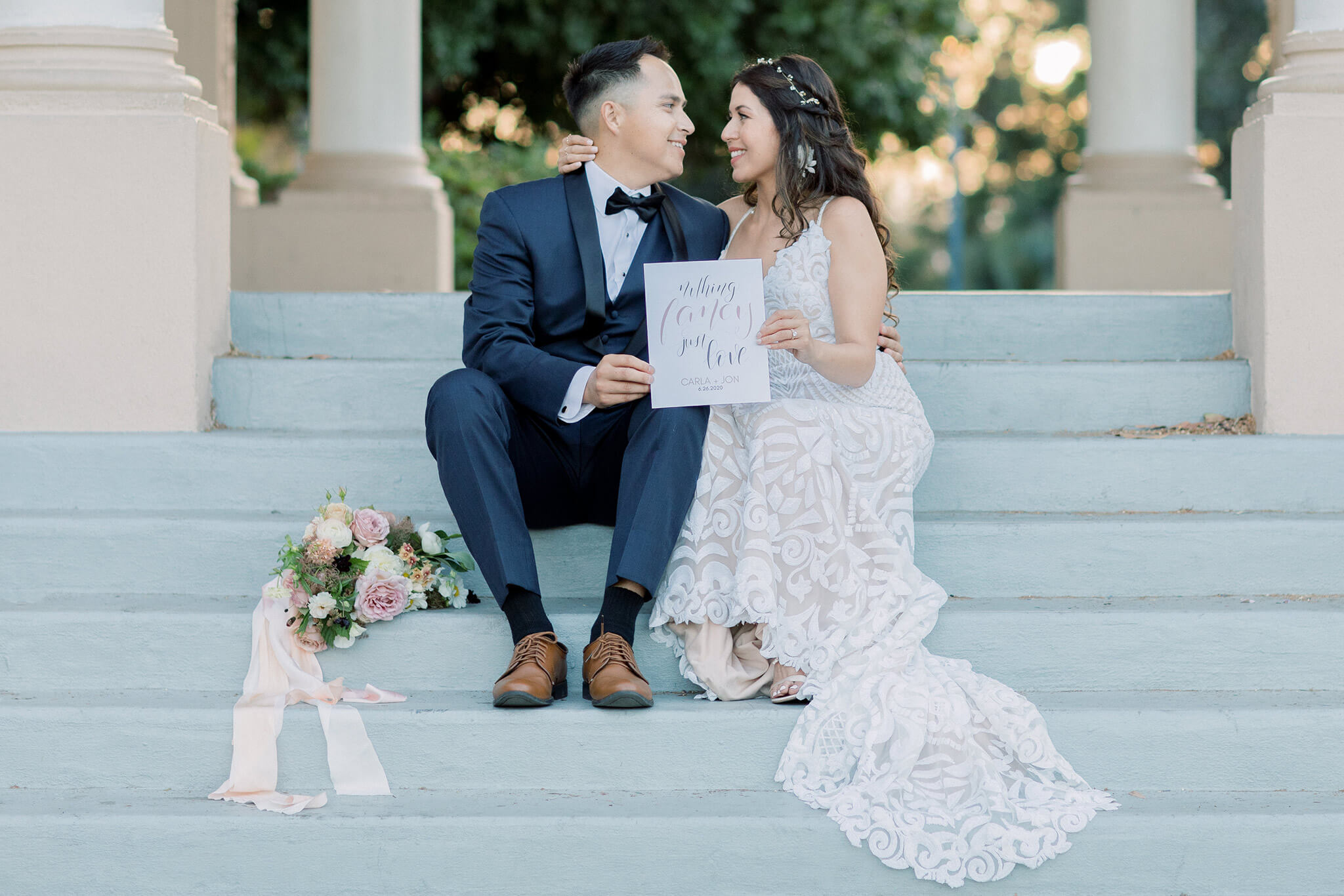 Q: Tell us your love story! 
Ian and I met through mutual faith in Jesus. We were friends first, became best friends, and then drifted apart. A year later we started chatting again, hanging out and our first "date" (that wasn't officially a date) was in Jasper, Alberta. We both knew from that moment we wanted nothing less than to spend the rest of our lives together. We got married in Jasper and it was such a beautiful full-circle moment.
Q: What was the best/most memorable part of the day?
The most memorable part of the day was either Ian and I's first look or our dinner! We prayed together for the last time before becoming husband and wife and then shared a moment together where Ian got to see me before the ceremony. We sobbed and sobbed some more. It was beautiful and I felt like the most beautiful, cherished girl in the world. It really calmed our nerves before the ceremony. Another memorable moment was that we planned to go for dinner with our bridal party before our sunset photos. We were to arrive at the restaurant and the food was to be served upon arrival so we could stick to our 30-minute time limit. Well, the food wasn't ready in time and we had to hike a mountain without dinner! We ended up eating on the back of our photographer's truck, laughing and reminiscing about the day. We weren't on a strict timeline, we just got to hang out and enjoy our friends. It was beautiful!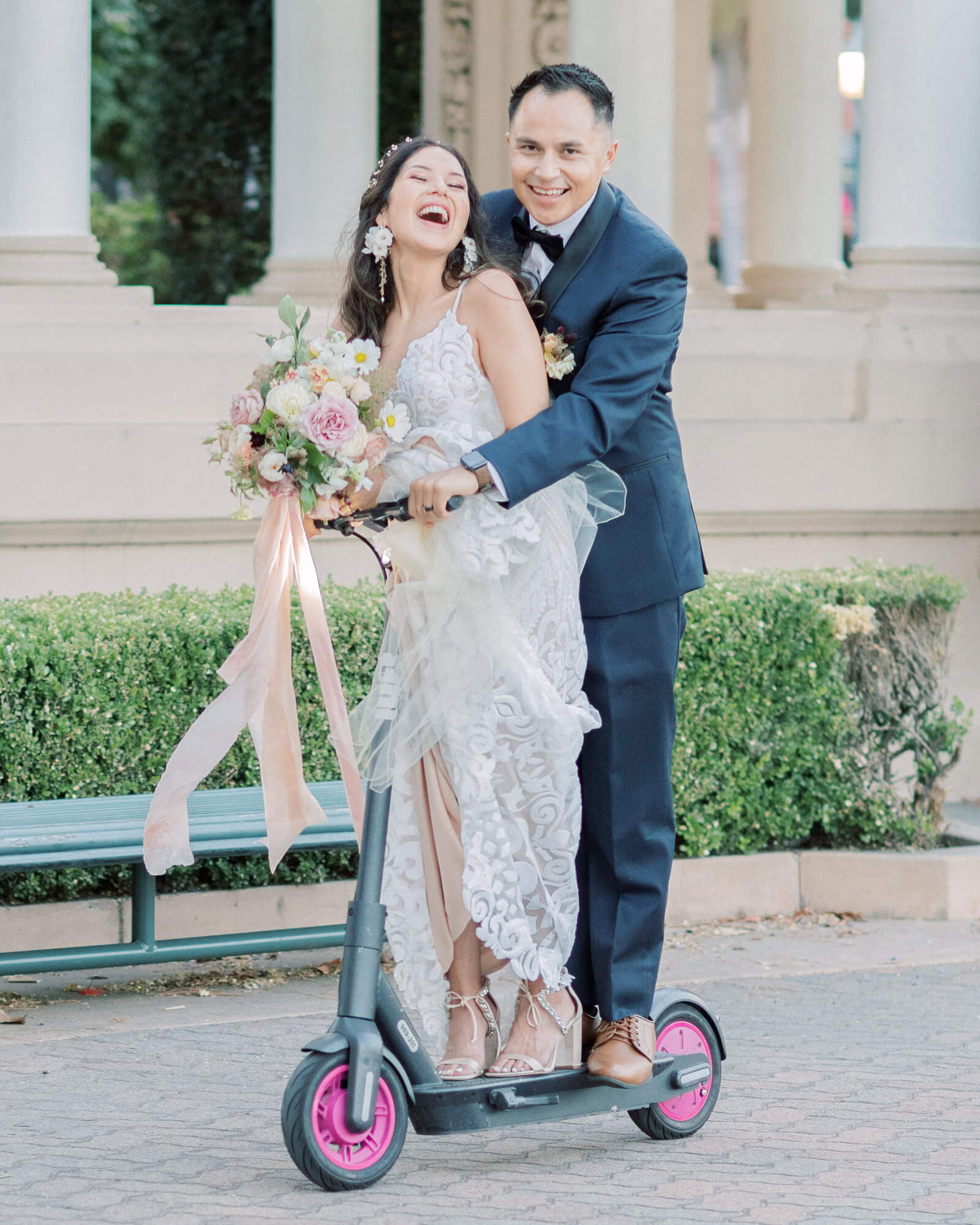 Q: What did you love most about your Cocomelody dress?
I loved how comfortable it was but also how beautiful and flattering it was. The lace detailing was absolutely beautiful and made so well.
Q: What do you think about Cocomelody and their customer service?
I absolutely love Cocomelody and would recommend them to anyone! Affordable but so high quality. I loved being able to customize my dress and I'm thankful for the very helpful customer service representatives!