Yayy! The annual Black Friday here we come! Black Friday Sale (including the Cyber Monday Sale) is definitely the best chance for future brides/bridesmaids to get the greatest deal and save extra money for their weddings! Are you ready?
If you can't wait till Black Friday to shop for your dream dress, this year we also hold a PRE-Black Friday SALE (with selected items) for you to avoid that craziness at the end of the month:
Free Custom Size & Extra 20% OFF Selected Items
Valid on 11/18th – 11/23rd (PST)
Check if your dream dress is in the Pre-Black Friday Sale Item List, you can even save more than the official Black Friday Sale! Don't hesitate!!!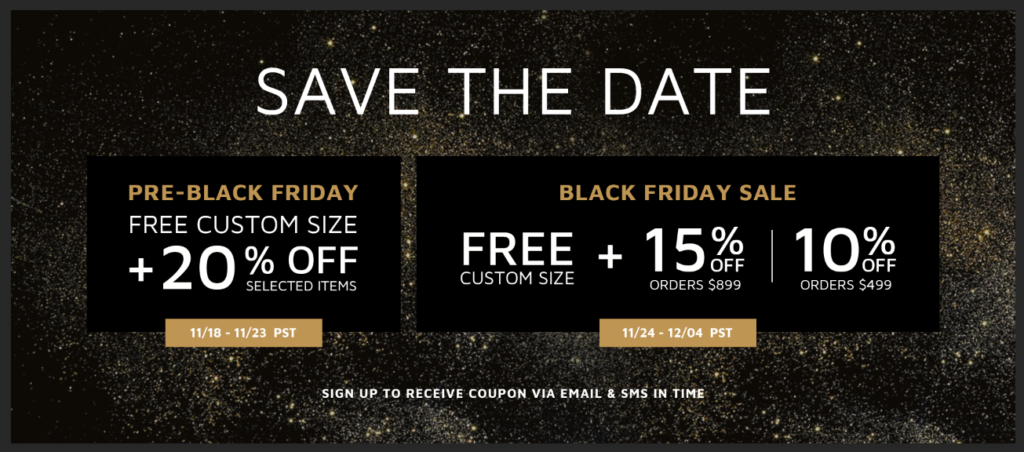 The official COCOMELODY Black Friday & Cyber Monday SALE:
Free Custom Size ALL Dresses. No Minimum Required!
Free Custom Size & Extra 15% OFF Order $899 
Free Custom Size & Extra 10% OFF Orders $499
Valid on 11/24th – 12/4th (PST)
*Customers all over the world and LA store customers can take advtange of these BIG discounts!
Allow me to do the Math for you by taking our best seller dress QUINN (right in the following picture) as an example:
Before Black Friday Sale – Dress Price: $899    Custom-Sizing Fee: $199
With Black Friday Sale you can save $899*15% + $199 = $333.85
$333.85/($899+$199)=30.4%, Almost 30.4% OFF!!! You can save even more by using Points together with the coupon code!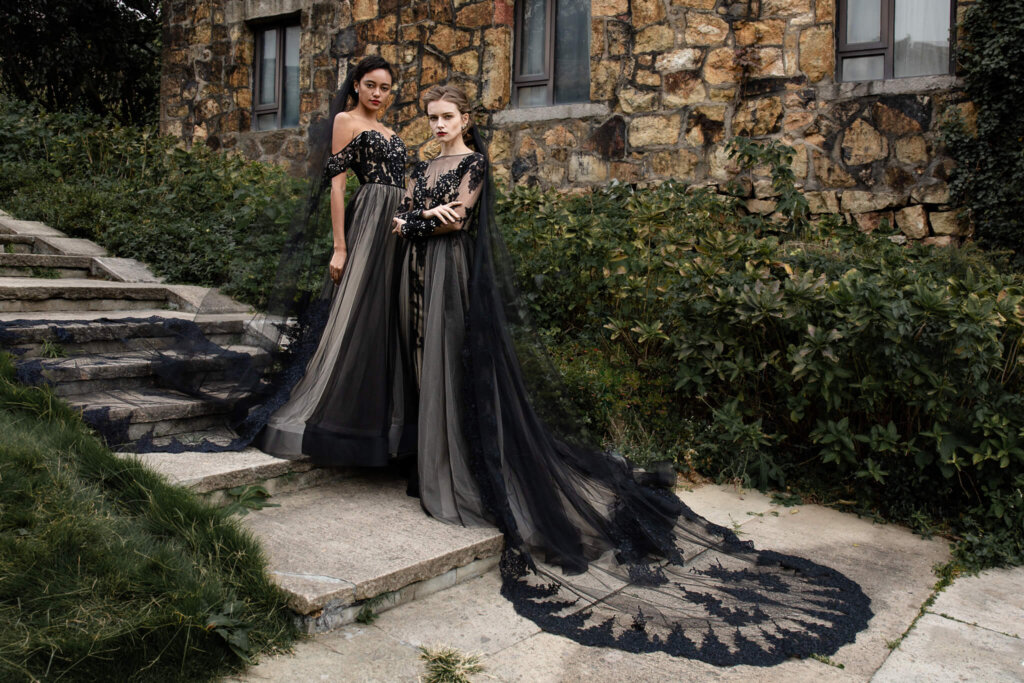 Some friends said that they have to shop like Black Friday Ninjas to get the best deals, now we've got the best Black Friday tips you need to know about so that you can get the most out of your shopping…and save as much money as possible!
1. Earn Points!
Points can be used together with the Coupon Code! So The More, The Better!
Creating an account = 100 points.
Place 1 order, $1 spent = 1 point.
Follow Cocomelody on both Facebook & Instagram = 50 Points.
Learn More Ways to Earn Points here:  https://www.cocomelody.com/swell/point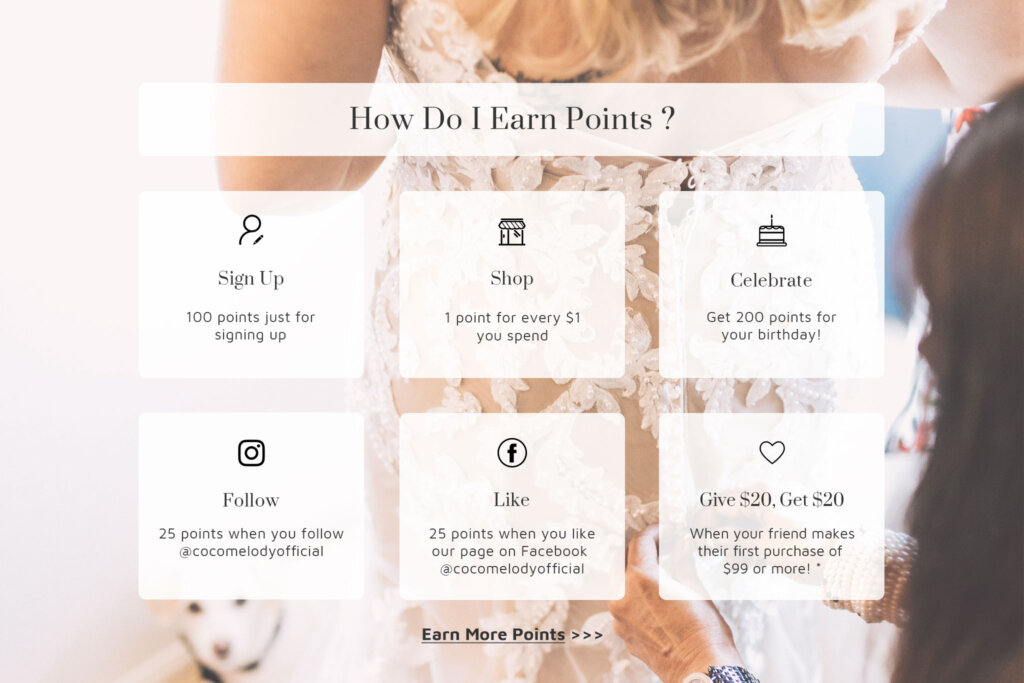 2. Get the Preparation Work Done In Advance, Be Ready to Hit the Place Order Button
Use the "try at home" project (if it is available for you) to help make your final decision.
*The 2021 Bridal Collection will be available for Try-at-Home project in Jan – Feb 2021. Don't hesitate to use TBD options to lock the sale and try on the items later!
Get your correct measurements ready if you choose the custom-made option, double-check our measurements-taking guidance here.
Confirm the color(s) of your wedding dress or bridesmaid dresses in advance by ordering Color Swatches.
Inform your girls about the BIG SALE and confirm all their dress choices in advance.
Select all the accessories (Veils, capes, headpieces, garment bag, petticoat, belt, robes, t-shirt, etc) you want to buy together with your dress and add them into your shopping cart in advance.
Contact your personal Stylist and get all your doubts/questions answered like matching accessories, customization possibilities, etc.
Make sure your credit card has enough credit for your order, and prepare a backup payment method if necessary.
American clients who plan to use Sezzle/AfterPay payment plan, please make sure to register your Sezzle/AfterPay account in advance.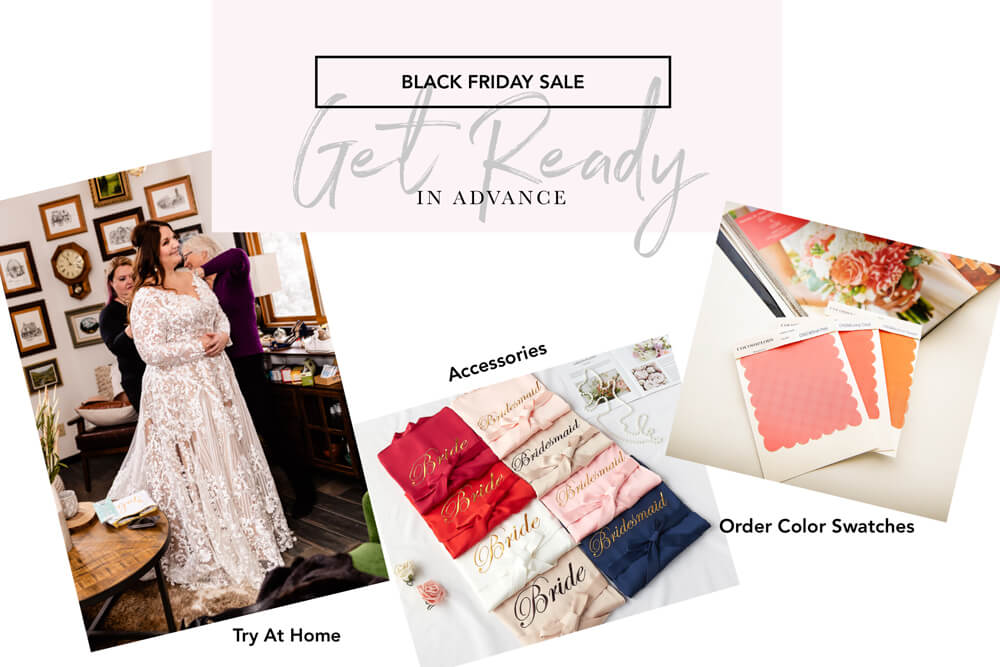 3. USE the TBD Function Wisely
Ordered Color Swatches but haven't received yet? No worries, Use the TBD function for the color choices, we won't start the production process until your final confirmation.
Ordered "Try at Home" dresses but haven't received yet or haven't had the chance to order sample dresses yet? No Worries! Use the TBD function for the size or style, you can submit your size or your dress choice later.
Wedding is still far away and you are still trying to lose weight? No worries, use the TBD function for the measurements, we won't start to the production process until your final confirmation.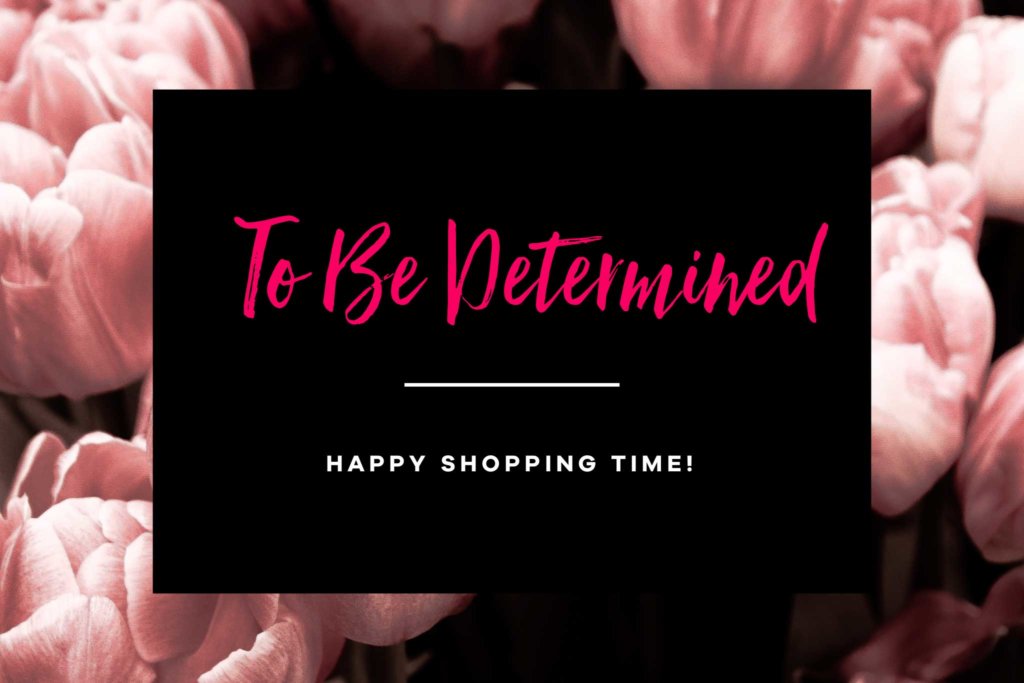 4. Placed Your Order Successfully?! Why not share in the CocomelodyBride Group to find your bride fellows/ dress twins!
Make sure to Sign Up as the COCOMELODY Member to get the Black Friday Sale Coupon Code in time!
Happy Dress Shopping!