Our #cocomelodybride Koren said "I do" to husband Tom in an elegant rustic wedding in Ocean View Estates Winery, Mt Mee, Queensland, Australia, There was not a specific theme, they just thought suited the venue and a color scheme that they enjoyed at the time. But we love the final results and Koren was truly like a fairytale princess in her dream gown! Congratulations and wish them both happy forever!
All photos were taken by Red Tent Photography.
Wedding Dress Style: #LD3932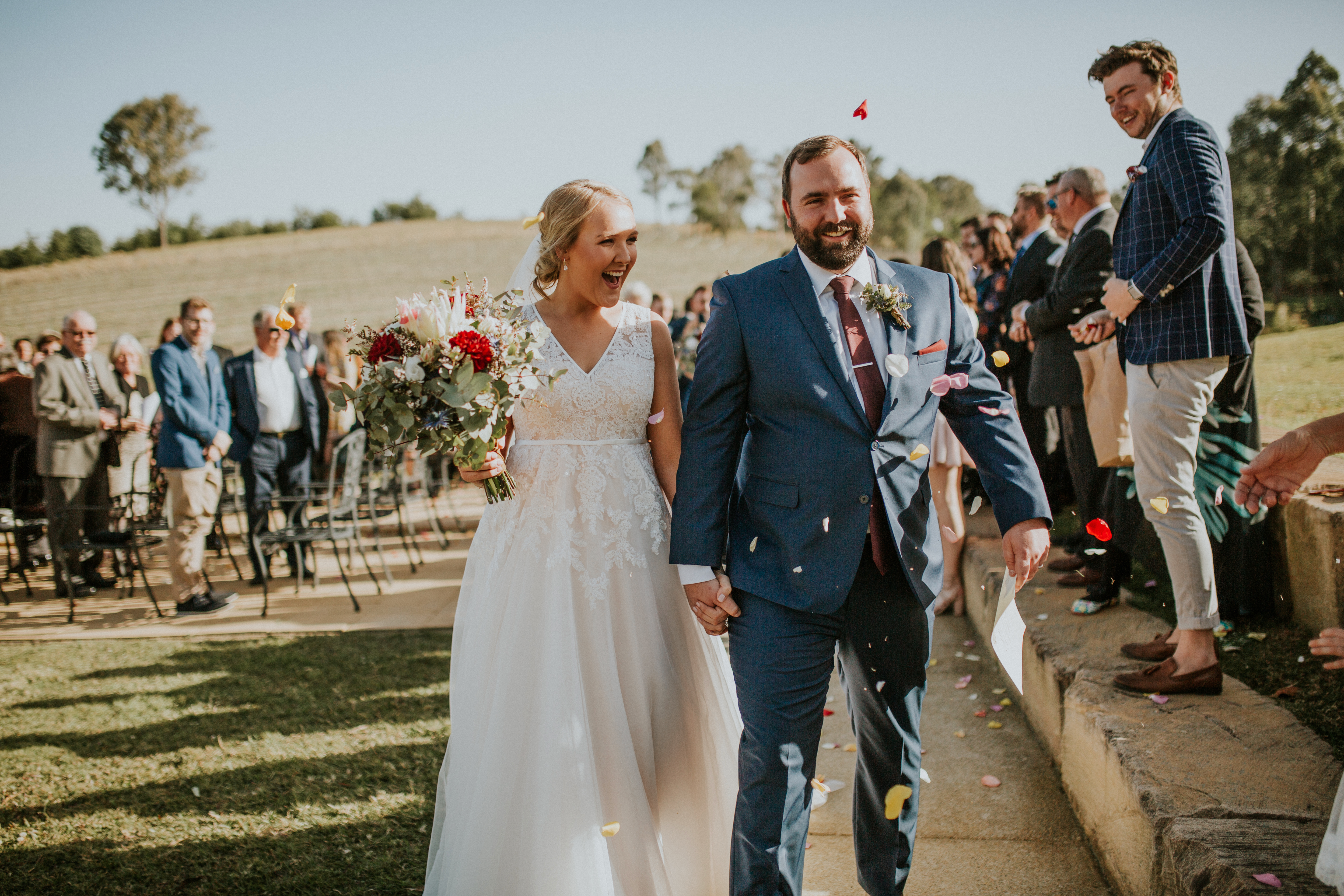 Q: Any advice or tips for future Mrs.?
The biggest tip I can pass on to future brides is to relax! From my time as a wedding videographer I have learned that, regardless of the amount of planning or money spent, something will go wrong on the day. Don't dwell on whatever that thing may be, stay calm, relaxed, and present at the moment. Regardless of whatever may not go to plan, you will end the day as husband and wife, and that's the most important thing to remember.
Q: Tell us your love story! Where & How did he propose? 
Like many modern day love stories, Tom and I met at work. In May of 2017, he proposed overlooking the mountains in Maleny, Queensland. It was a picturesque backdrop, with light rain providing even more romance. Tom had originally planned a proposal in Kingscliff, one of my favorite places. However, it is a long drive and on the morning of his plans I kicked up a fuss about not wanting to drive that far (if only I'd known). Luckily my husband is a resourceful man and pulled together a proposal on the fly.
As we looked out over the mountains Tom pointed to the right, drawing my attention to the skyline. When I turned to ask what he was pointing at, he had the ring box opened and was smiling. I can hardly remember what he even said, I was so shocked!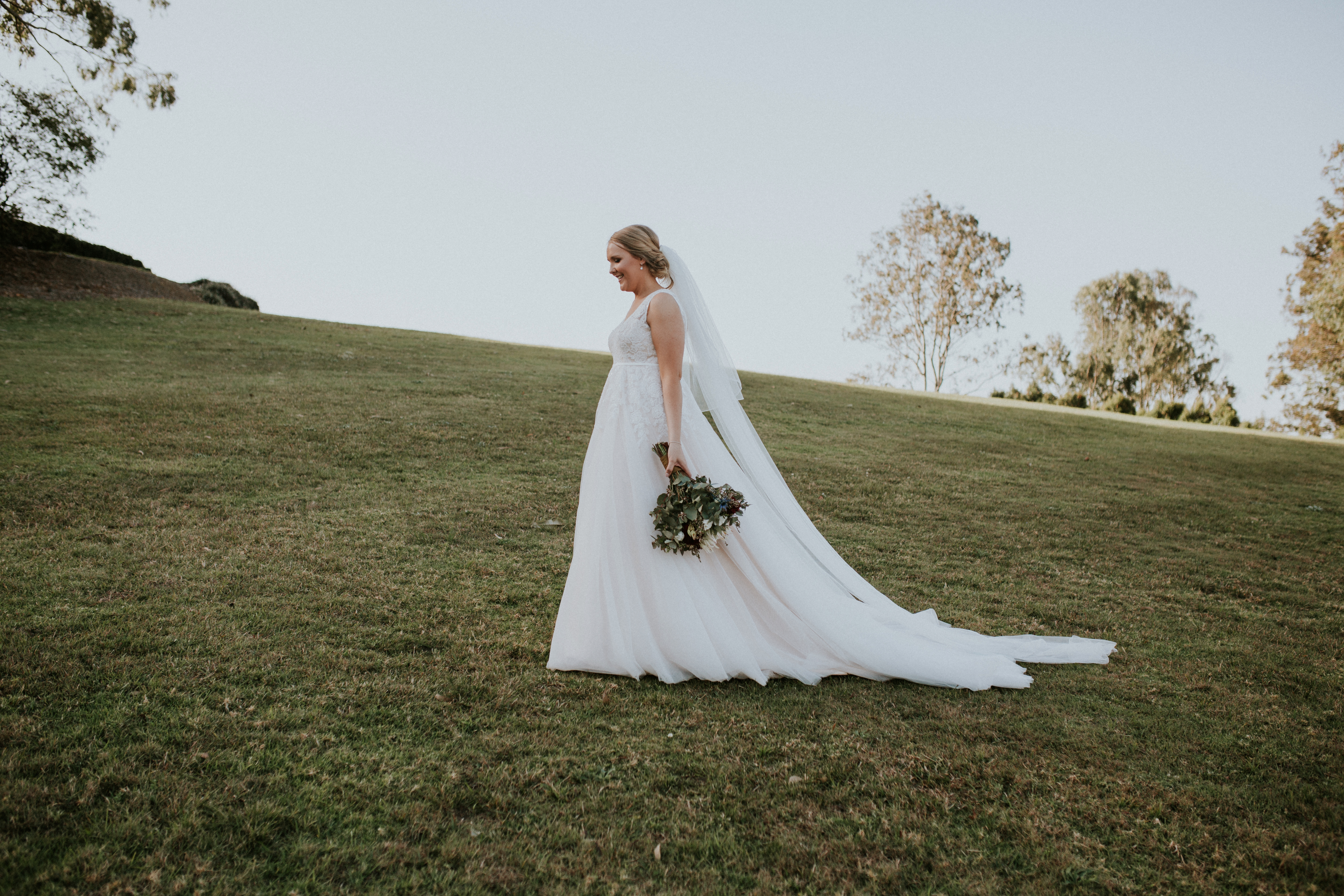 Q: How would you define the message " Dare to Love"?
To me, Dare to Love means to love regardless of whatever difficulties life may throw your way. Love is not as easy or effortless as Hollywood movies would have you believe. In real life, there are everyday struggles that sometimes make love rather difficult. To me, daring to endure these hardships and love in spite of them is what marriage is all about.
Q: What was the inspiration behind your wedding theme?
It was just a theme that I thought suited the venue and a color scheme that I enjoyed at the time.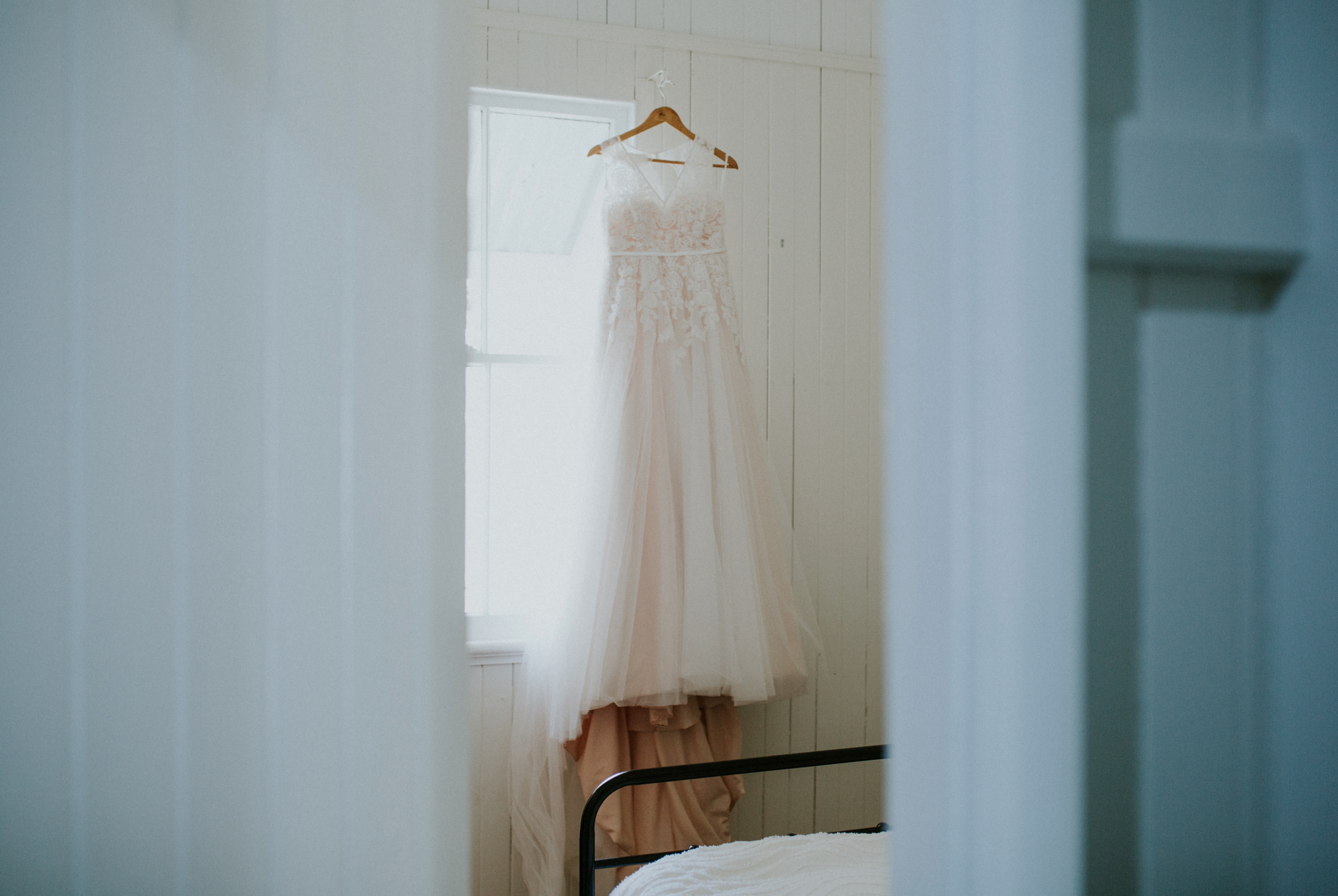 Q: Did you enjoy the wedding planning process? Why or why not?
I didn't dislike wedding planning but I am sure glad it's over!
Q: What was your hubby's reaction when he first saw you on your big day?
To be honest we were both so nerves I barely remember what Tom's reaction was when he first saw me on the day. I was just trying to make it to the end of the aisle and he was trying to keep it together. During the ceremony, I had to remind him to look at me because he was so nervous about getting his speaking parts right. I think we both had a big sigh of relief when it was over.
Q: What did you love most about your #CocoMelody dress?
I had a baby nine months before our wedding day and I loved that my CocoMelody dress was nice and fitted around the bust but hid my mummy tummy well. I didn't have to bother with any figure shaping underwear or post-dinner bloating, that's a win for me!
I also loved the open back of my dress, adding a little extra wow factor. I felt comfortable in it but also felt a million dollars at the same time.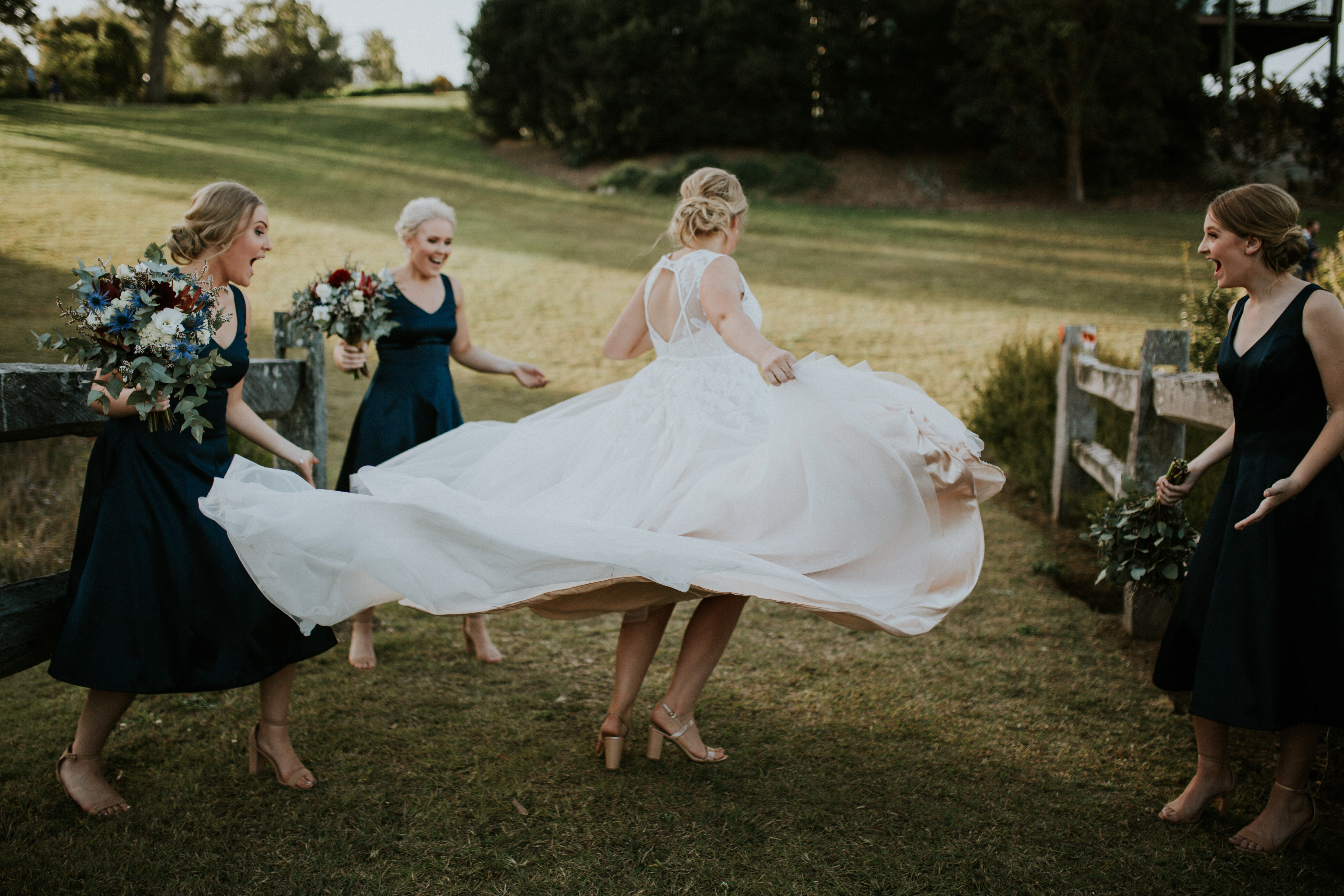 Q: What do you think about CocoMelody and the customer service?
The customer service I received from cocomelody was top notch. Every email was answered quickly and efficiently. I made a few alterations to my dress and the process couldn't have been easier. Though I had to have some alterations made to my dress it was exactly as I ordered it. In my opinion, it was far easier than setting aside time to try on dresses in the store. The quality of my cocomelody dress was equal to, if not greater than, those $2000+ dresses I tried on in Australian bridal stores.