Kristi & Mando got married in Topos Restaurant & Bat Chino, CA. Their rustic wedding featured lots of beautiful flowers and twinkling lights. Although it rained all day, they still had lots of fun. Sending our BEST WISHES to this lovely couple!
Wedding Dress Style: #LD3932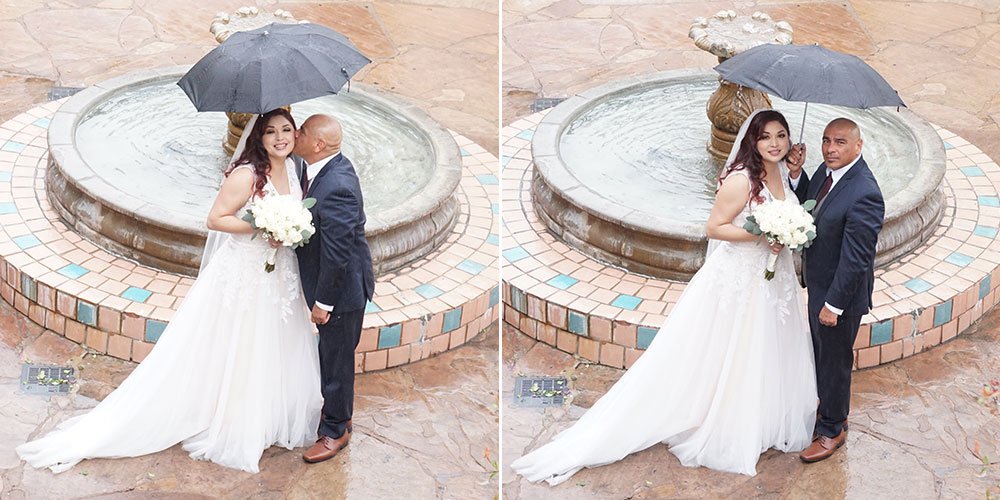 Q: Any advice or tips for future Mrs.? 
Don't stress out, remember this is your day. You will get many opinions and many people telling you how to do things. But remember this is your wedding and no one else's. Make it memorable.
Q: Tell us your love story! Where & How did he propose? 
Well, we have a story for this one haha. Well, originally he was supposed to propose at Knott's berry farm ( that's my husband's favorite themes park) well something happened that kind of ruined the occasion and the reason for us being there. So, there went that. So my daughter and husband planned another place to propose. My daughter's good friend plays for a local band and was going to perform at a music fest. So my daughter contacted her friend to arrange the proposal. I had no idea.. anyway so we are at the festival and I forgot to mention we as a family would go to all his gigs and would always wear their band shirts. So that day as we always do, I thought we were there to support their performance. Little did I know that there had something else in mind. Well, the lead singer of the band called my husband and me up to the stage, introducing us as one of their biggest fans, next thing you know my husband was on one knee asking me to be his wife. It was the best day ever.I never thought it would happen not that my kids would be able to keep a secret this long haha…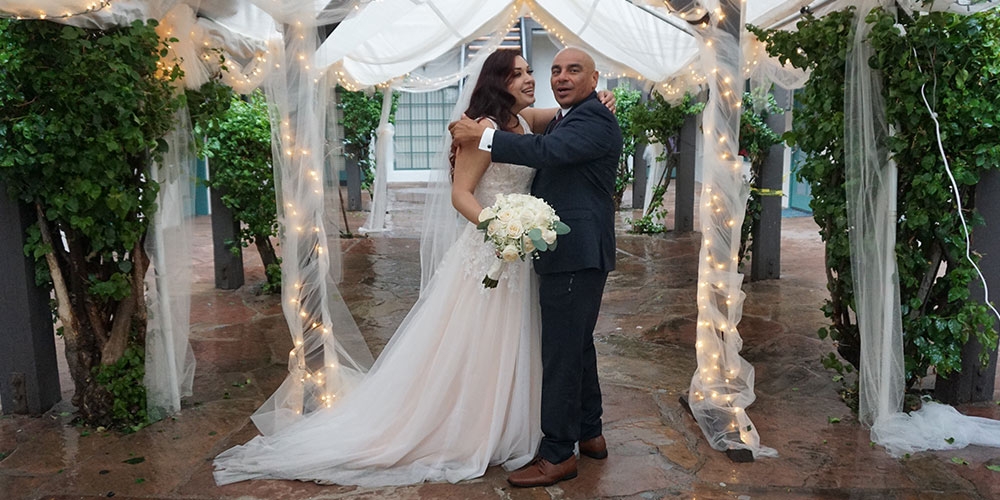 Q: How would you define the message " Dare to Love"? 
Wow… Well, taking a chance on love. I know he did. I did as well especially him being the stepfather of my kids. And has been the most amazing father ever. 
Q: What was the inspiration behind your wedding theme? 
I love the outdoors, and sadly because it rained on our wedding day I wasn't able to do exactly what I wanted but my cousin pulled it off someway somehow with the decors.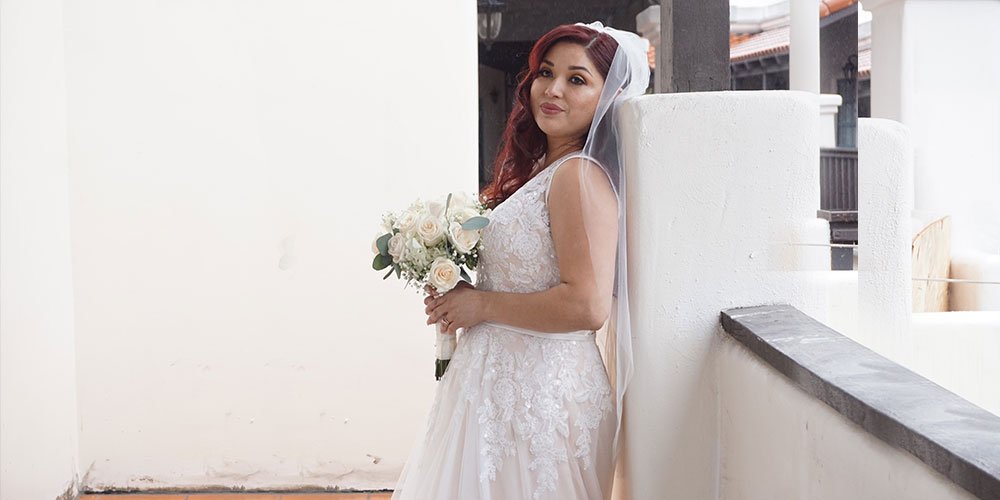 Q: Did you enjoy the wedding planning process? Why or why not? 
Omg… Lol, I hate the shopping part. I'm not a big shopper so everything I ever got was online. And the only time I ever went shopping was when I needed to go to the fitting of my dress. 
Q: What was the best/most memorable part of the day? 
People loving our day. Everyone vibe was great. And can't forget our first kiss as husband and wife.
Q: What did you love most about your #Cocomelody dress? 
Everything!!! I received a lot of compliments on my wedding dress.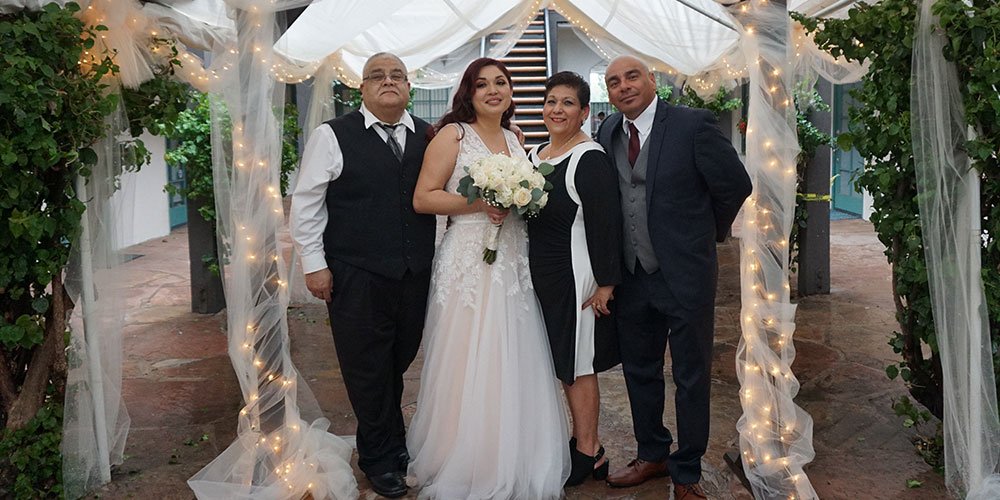 Q: What do you think about Cocomelody and the customer service? 
Best customer service. Cocomelody was so helpful and knew exactly what I wanted and was always received with a smile!! Thank you all so much.