Kristianna and Richard tied the knot in Redlands, California. They held a classy and elegant outdoor wedding together with their loved family members and best friends! Congratulations on this sweet couple!
Wedding Dress Style: #LD3906
Wedding Veil: #CV0015015
Q: Any advice or tips for brides-to-be?
Remain relax and at ease during your planning of your wedding, it will get crazy at time but just remember that it will be all the worth it in the long run. And the day of your wedding remain relaxed as well, take time during the day with your new husband to step away for a little and to get a breather and go back out and have the time of your life with your family and friends!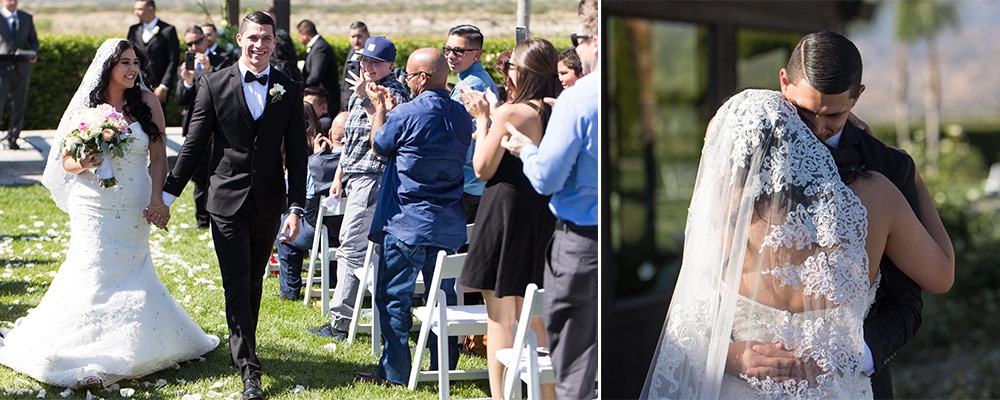 Q: What about your love story?
It's the greatest love story of there, well maybe because it's only mine! Richard and I have never known or seen each other but we did go to the same high school. 4 years ago, Richard decided to write me a Twitter, yes I said it Twitter, haha! We began to talk on there and decided to meet up in person on December 28th, 2012 in downtown Riverside for the Festival of Lights. From our very first date there, I've known he was always the one. On January 11th, 2013, he asked to be my boyfriend. Richard is by far the most kind hearted, respectful, smart, hilarious and caring gentleman I have ever met. We always dreamt of getting married to each other! So on December 11th, 2016, he proposed! I saw Richard standing from afar in front of a lane of rose petals on the floor. From that moment I knew, tears were falling from my face when I walked towards him. Richard proposed to me in the most romantic way ever. I absolutely love that he did! It was the mission since it was the first spot where we had our first date and first kiss. Downtown Riverside will always mean everything to us! I'm so glad we got to share another amazing memory in downtown Riverside. I am so extremely blessed to now have him as my husband, he is the greatest partner I could ever ask for, absolutely so in love with him and always will be!!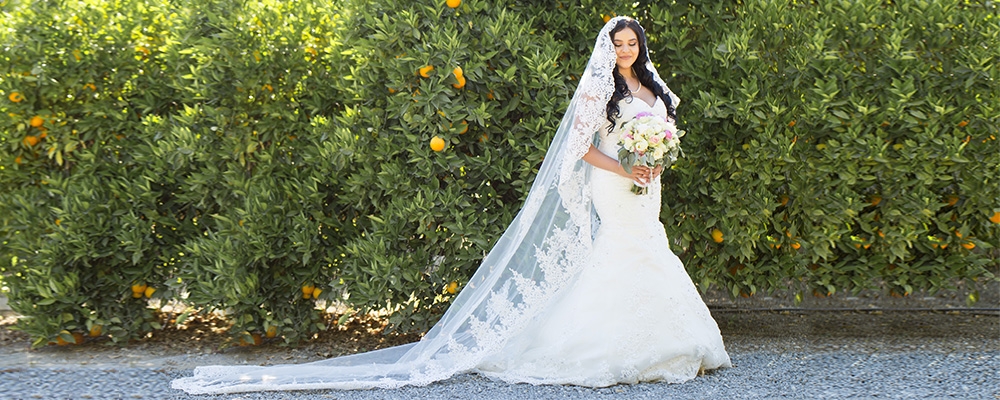 Q: What was the best/most memorable part of the day?
Finally getting to marry to love of my life and getting to spend our special day with our family and friends.
Q: How did you decide on your dramatic veil?
 I have always loved the long wedding veils and I could be a little dramatic at times, so it suited me.
Q: What did you love most about your #Cocomelody dress?
I loved how it was made perfectly for my fit and the way I wanted it, the beading that was added was gorgeous as well as those beading behind my dress. Also you can forget about the buttons on the back of my dress that went all the way down to the end of my train.
Q: What do you think about Cocomelody and the customer service?
It was absolutely great!! Would high recommend to every girl that is searching for her wedding dress.