Nadia & Bruno held a beautiful beach wedding in Phi Phi Island, Thailand. We loved every single thing about their nuptials, the floral ceremony arch, the amazing beach view, and Nadia's ultra-glam bridal moments in that flowy chiffon dress. Let's get right to the visual stunner images!
All photos were taken by Thailand wedding.
Wedding Dress Style: #H4pn0005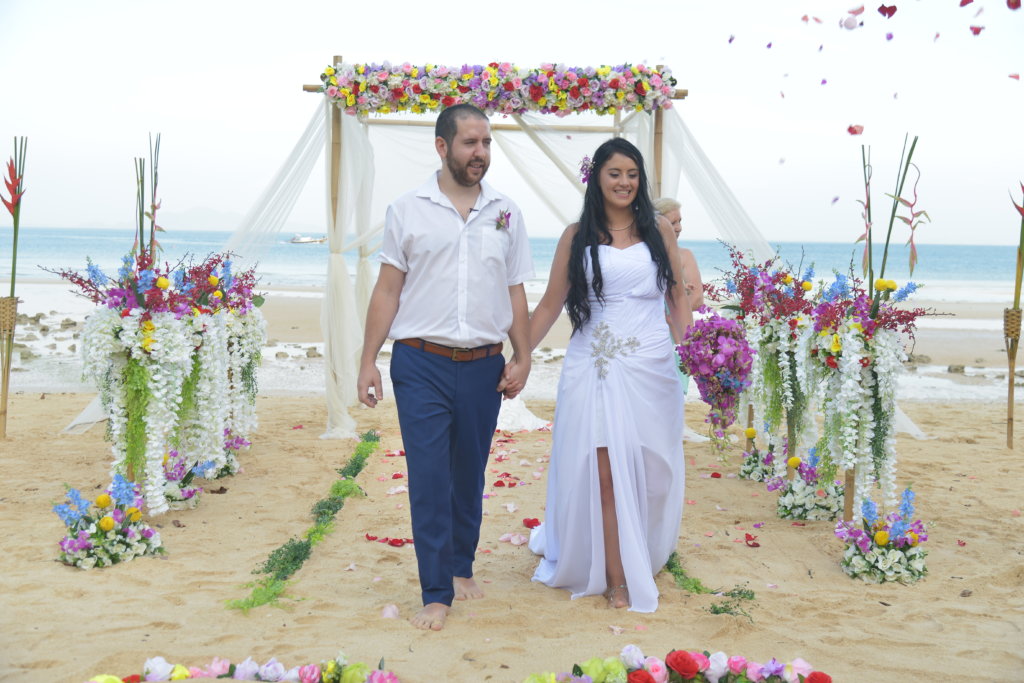 Q: Best wedding planning advice?
Just try not to worry and stress too much just enjoy every single thing!
Q: What was the inspiration behind your wedding theme?
We always dreamed to marry on a beach on an island, we fell in love with Thailand so we knew straight away where our wedding was going to be.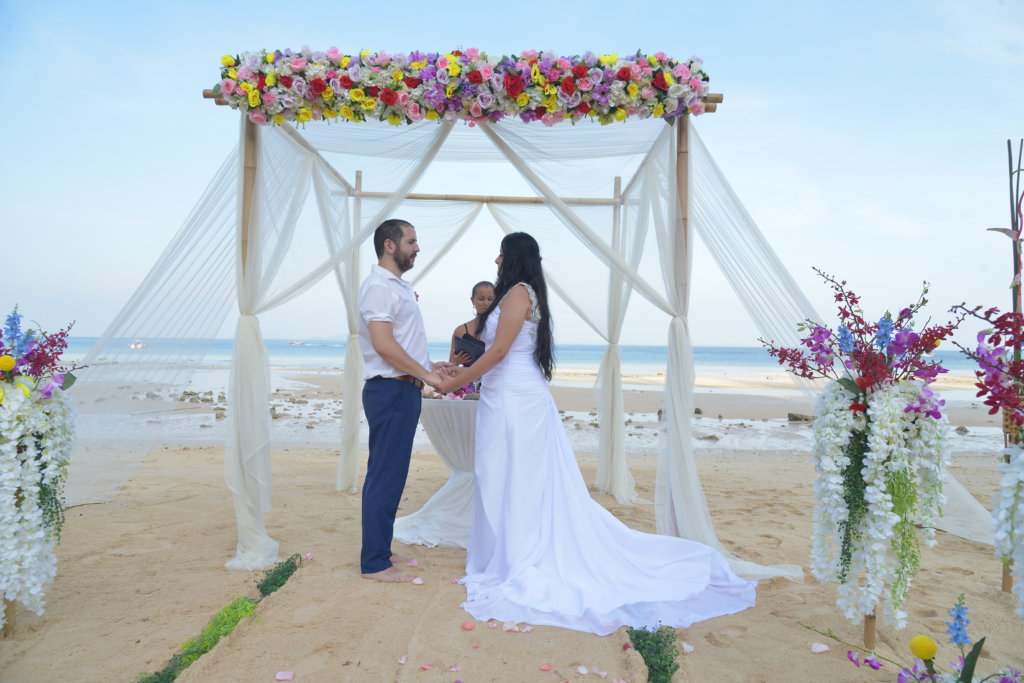 Q: Tell us your love story?
We were work colleagues, but we only fall in love outside work when we weren't working colleagues anymore, he actually proposed on his birthday, we were having a dinner party with all his friends totally surprised me, I was also pregnant with the little one, and we told everyone on that day.
Q: How would you define the message "Dare to Love"?
Dare to love to me signifies love without any fears, be truthful, be honest, be an adventure, be friends, don't let your spark fade away and always take care of each other.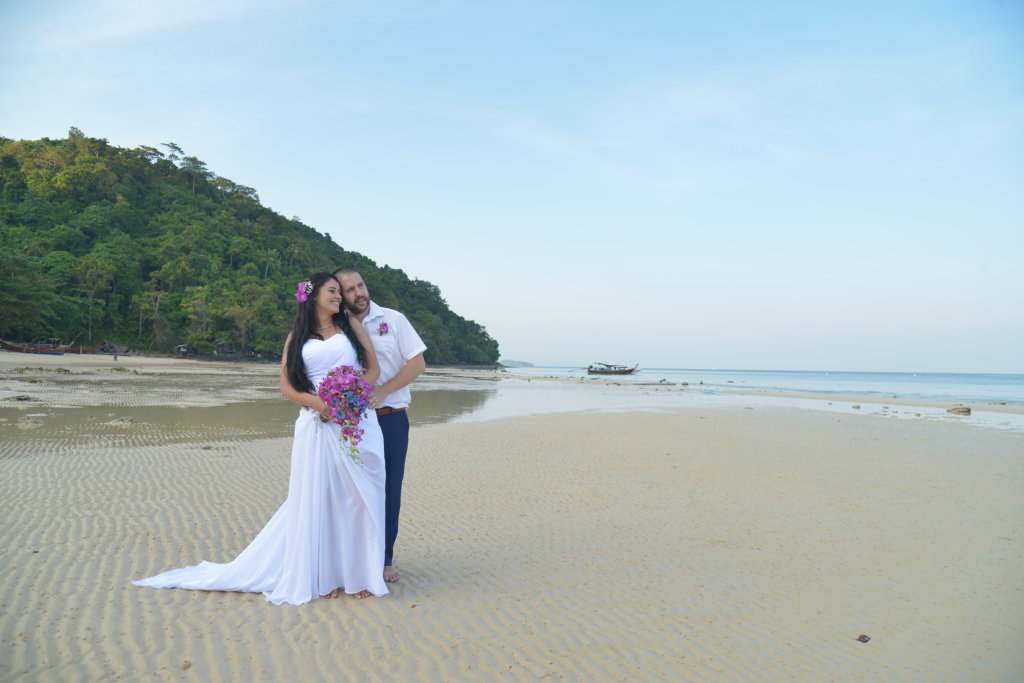 Q: The best/most memorable part of the day?
Having our baby daughter looking at us so happy, I'm so happy she was part of our special day, she was so beautiful as well.
Q: What did you love most about your #Cocomelody dress (es)?
I loved every single thing about my wedding dress, the fabric, the style, it was really Beautiful!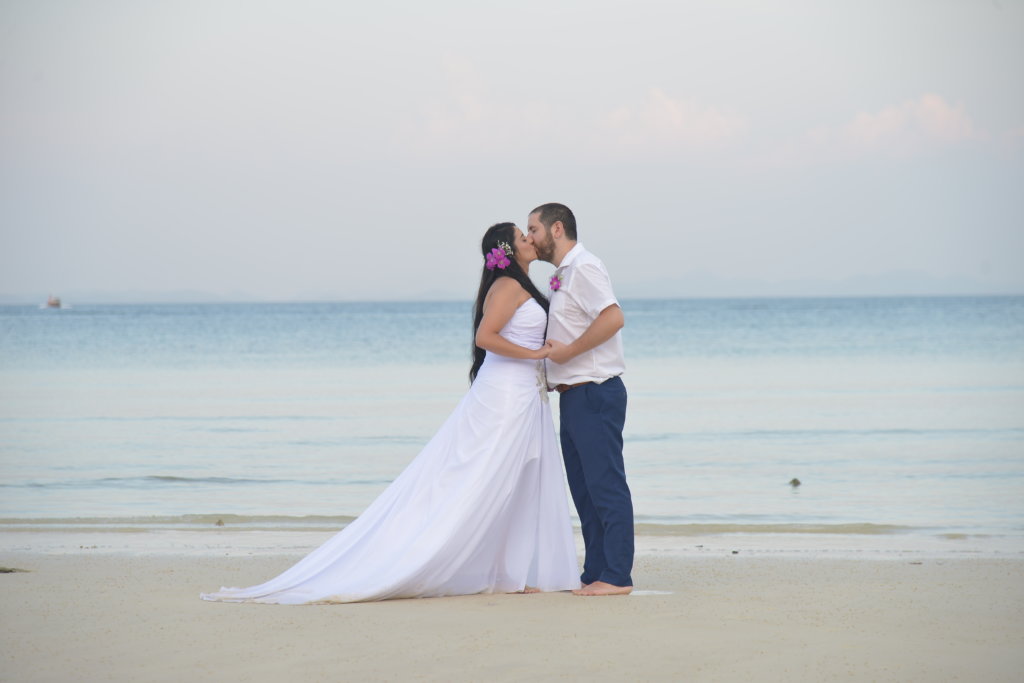 Q: What do you think about Cocomelody?
I was so nervous about ordering online, but they reassured me that I don't have anything to worry about, they were always available if I had any questions, and always keeping me updated. Loved Cocomelody!