Under the cheerful Hawaii sun, Oliva and Andrew married in a dreamy beach wedding. Congratulations! Olivia chose the sweet and wavy dress LD4981 for her special day. This beaded-strap wedding dress with full ruffled skirt lift Olivia's bridal look to the next level:  sophisticated, princess-like elegance, and a unforgettable moment! Wish this couple all the best!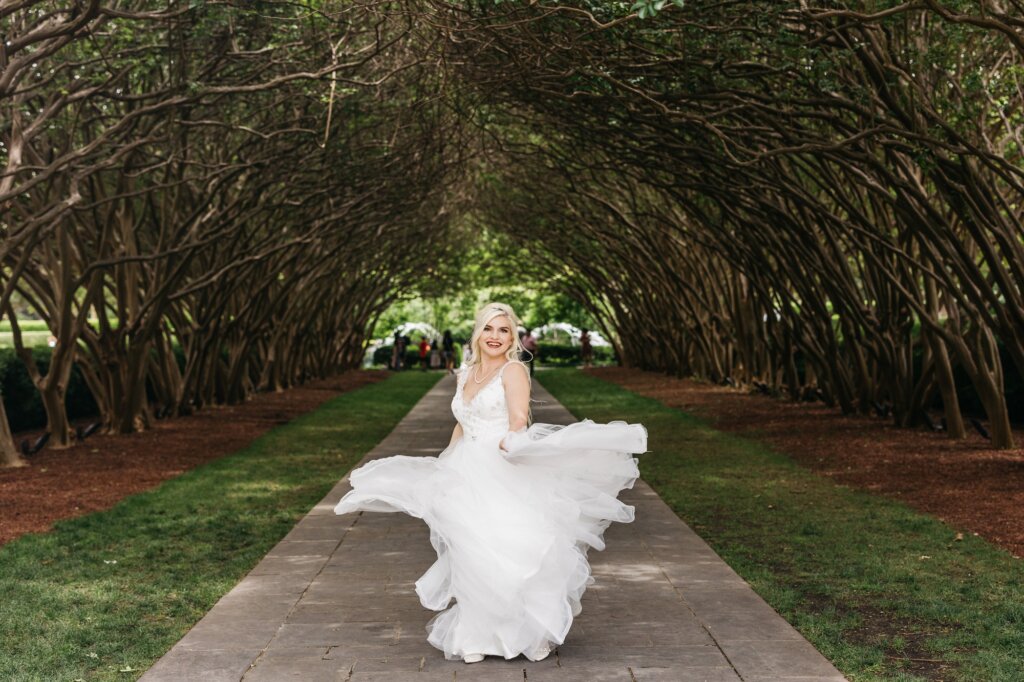 Photo Credit: J Anthony Martinez (wedding), Misty Nolan (bridals);Dress style:  LD4981
Q: Any advice or tips for future Mrs.?
The best thing I did on my wedding day and the days leading up was stop answering questions. I instructed everyone involved with our wedding to direct all questions to my sister-in-law and if she didn't have the answer then she (and only she) would ask me. That way I didn't have a bunch of different people asking me the same question every day and instead had one person as the point of contact.
Q: What was the inspiration behind your wedding theme:
I'm not sure where the idea of a beach wedding originally came from. I think my fiancé and I were just throwing around ideas and decided a beach wedding sounded fun. When we first had to postponed our Hawaii wedding from September 2020 to April 2021, I was ready to cancel the whole thing and go to the courthouse, but my fiancé was adamant about a beach wedding. A few weeks after we officially postponed, I asked why he was so set on this. He said, "Because every time I think of us getting married, it's on a beach in Hawaii" and that was it. I was 100% in on getting married in Hawaii no matter what.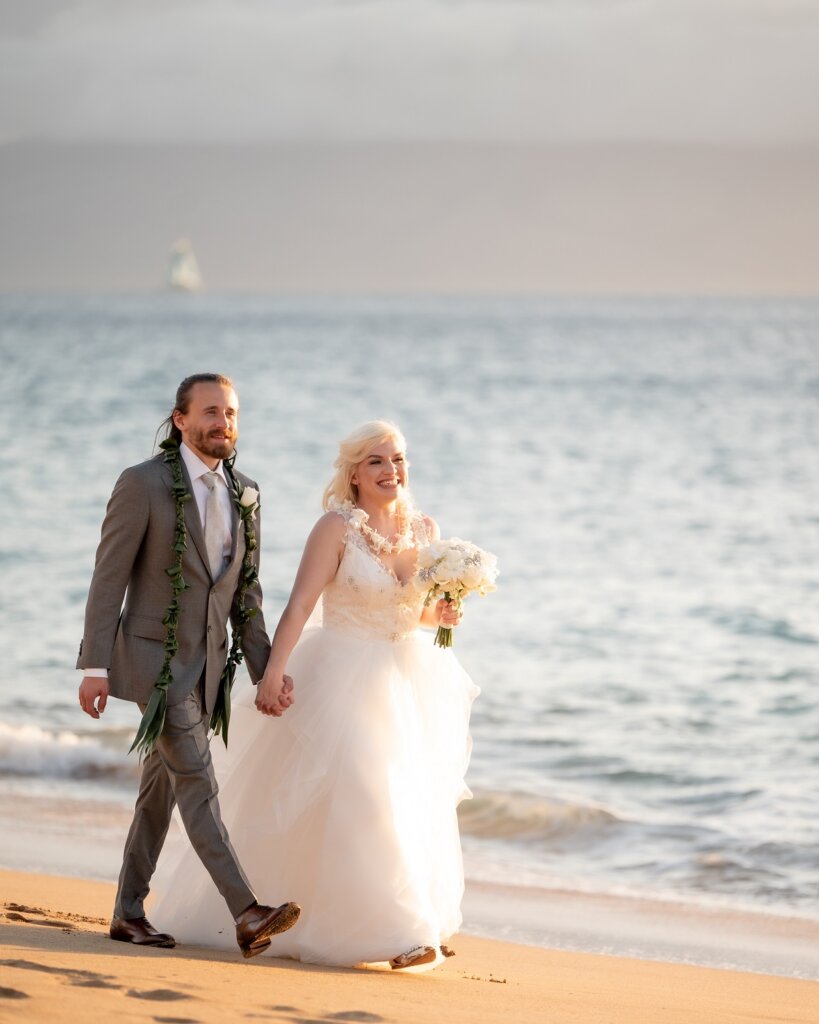 Q: Tell us your love story! Where & How did he propose?
Andrew and I have don't have a typical love story. We first officially met when we were both about to graduate from high school. My cousin and I were having a joint graduation party and Andrew was there as one of my cousin's guests. We then both attended Texas Tech University but he was still just a friend of my cousin (and he was in a long term relationship I might add). Andrew transferred to a different college after sophomore year and I didn't see him again till 4 years later. At a funeral. For my cousin's father. He was no longer in that long term relationship and I guess you could say emotions were running high. A group of us went back to my cousin's house after the funeral and we've pretty much been together ever since. I always joke when people ask when we met and say, "Do you want to hear the long story or the short story? Just so you know, if you say short story you'll want to hear the long story because the short story is funeral."
Q: What was the best/most memorable part of the day?
The most memorable moment of the day is during the ceremony when Andrew whispered to me, "You look amazing." I remember everything about that moment and will never forget it.
Q: Where did you hear/find CocoMelody :
Facebook.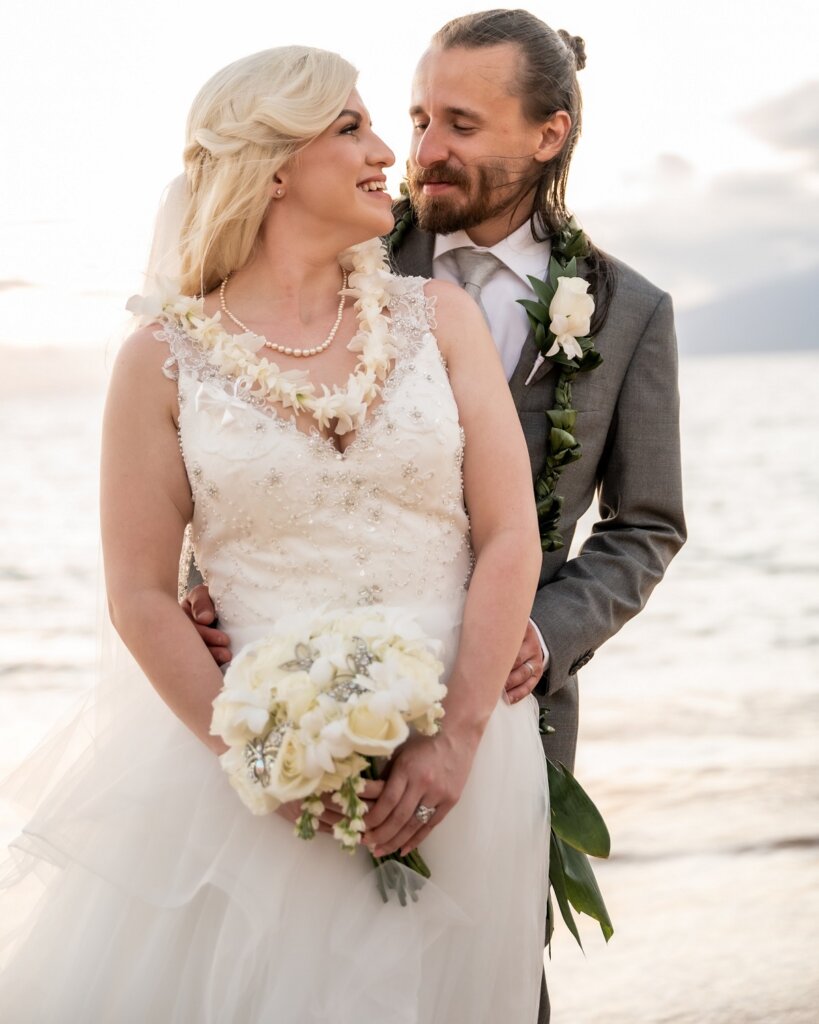 Q: What did you love most about your #CocoMelody dress?
I loved how accommodating COCOMELODY was in the customizations I wanted to make the the dress. I got LD4981 at the NYC Pop-Up Shop in June 2019. I had the back raised, raised the lining in the front, and thinned out the skirt a bit. This was the perfect dress for my Maui beach wedding!
Q: What do you think about CocoMelody and the customer service?
Everything was a dream. The experience in the shop was amazing, COCOMELODY was able to make all the customizations I wanted, and the price point can't be beat. It's always fun when people ask me about my dress and I get to tell them that I got a custom dress at a pop-up shop in New York City.