Stacia & Chris had a modern wedding in Coral Sea Resort, Airlie Beach Queensland. We're so in love with this fairytale wedding. Stacia's bridesmaids were wearing our top-selling convertible bridesmaid dress while the groomsmen chose the matching ties. How perfect! Wish Stacia and Chris a long and happy marriage life!
All photos were taken by Brooke Miles Photography.
Bridesmaid Dress Style: #COZF1500B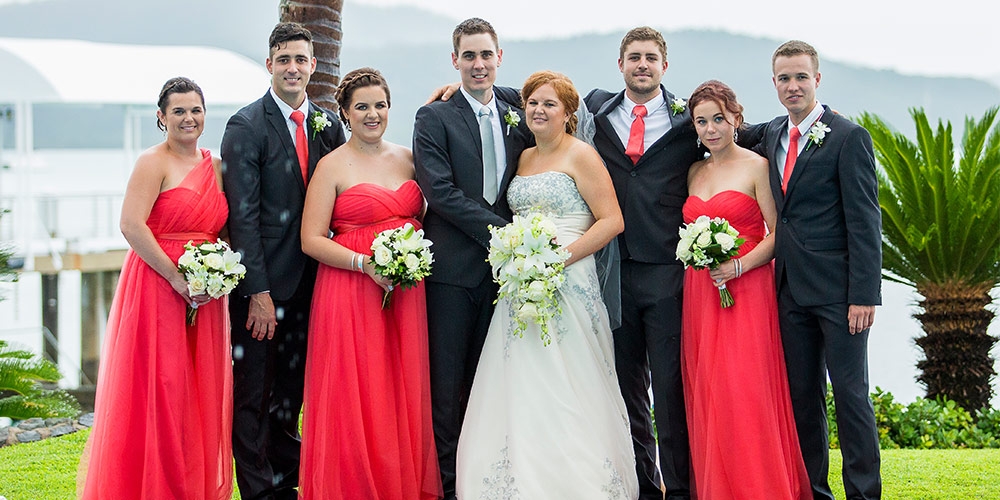 Q: Any advice or tips for future Mrs.?
It doesn't matter how much you spend on the wedding and the little things you "need" or want – You won't remember most of it, its mainly for your guests to enjoy. We had a great day and we only had 50 people with no issues on the actual day and I still can't remember half of it…. Thank God for photos!
Q: Tell us your love story! Where & How did he propose? 
He took me out for a lovely dinner and then we walked through Kings Park in Perth, WA where he looked at me, held out a ring and asked me to marry him. 
Q: How would you define the message "Dare to Love"?
Dare to love is taking a chance on something that you never know how or if its going to end.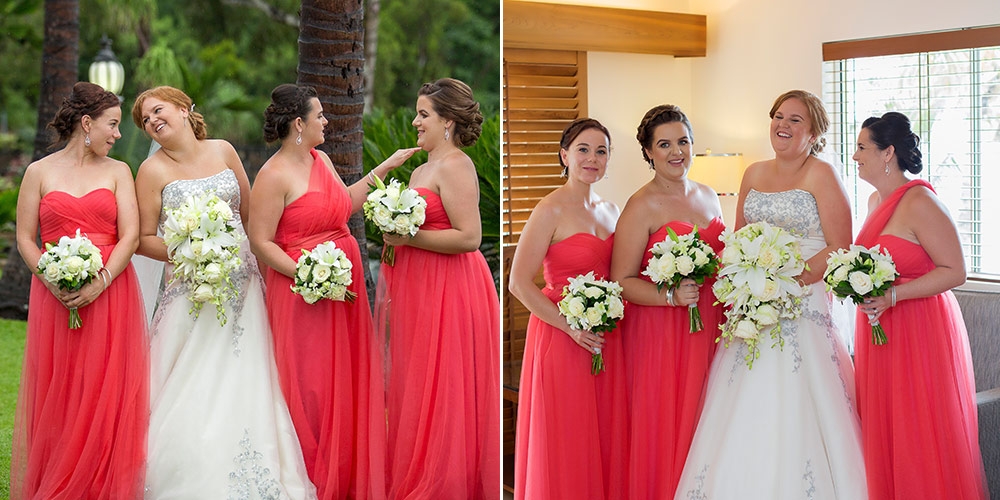 Q: Did you enjoy the wedding planning process? Why or why not?
When we decided on a "big" wedding, it was so stressful and everything seemed to be about everyone and everything but the bride and groom – Once we cancelled that and planned a smaller wedding over East, it was so much better. We had a planner help us along the way with what we needed and it just wasn't as stressful, the day was about the us and not everyone else. 
Q: What was the best/most memorable part of the day?
Walking down the aisle and seeing my partner get upset and then seeing two families become one! 
Q: Why did you choose #Cocomelody for your bridesmaids?
I chose Cocomelody because of the colour and style of the bridesmaid dress.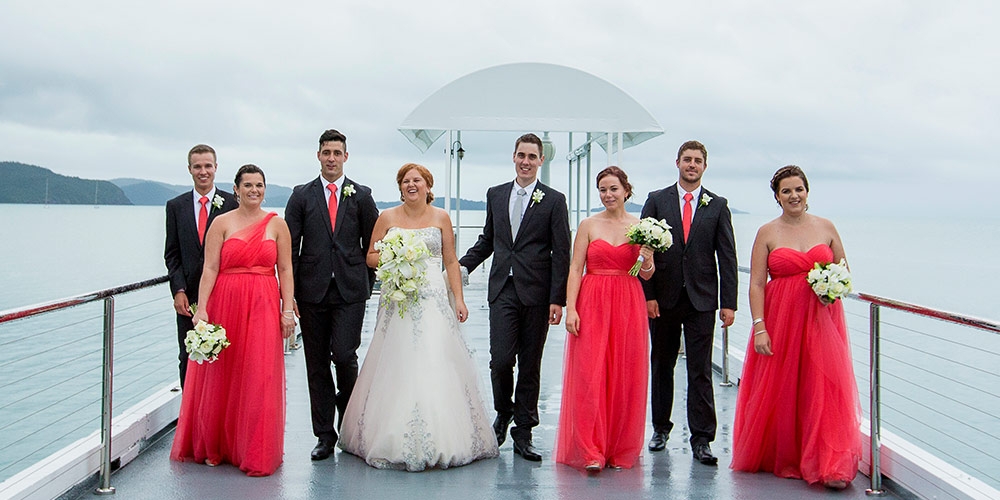 Q: What do you think about Cocomelody and the customer service?
It was easy to choose and order the dresses / ties. I did have an issue with one of the dresses I ordered – It was for a pregnant bridesmaid of mine and I ordered a couple of sizes bigger so that we could bring it in closer to the date so that it would fit her better, but Cocomelody kept insisting that I get her measurements and estimate how big her belly is going to get which didn't sit well with me. In the end the dresses turned up early and we had minor alterations and I would do it all over again!