People say that the circumstances under which an event occurs will determine the mood. And choosing Florida to start of a new life means your new life will begin with magic. Florida is absolutely the perfect place for couples to tie the know.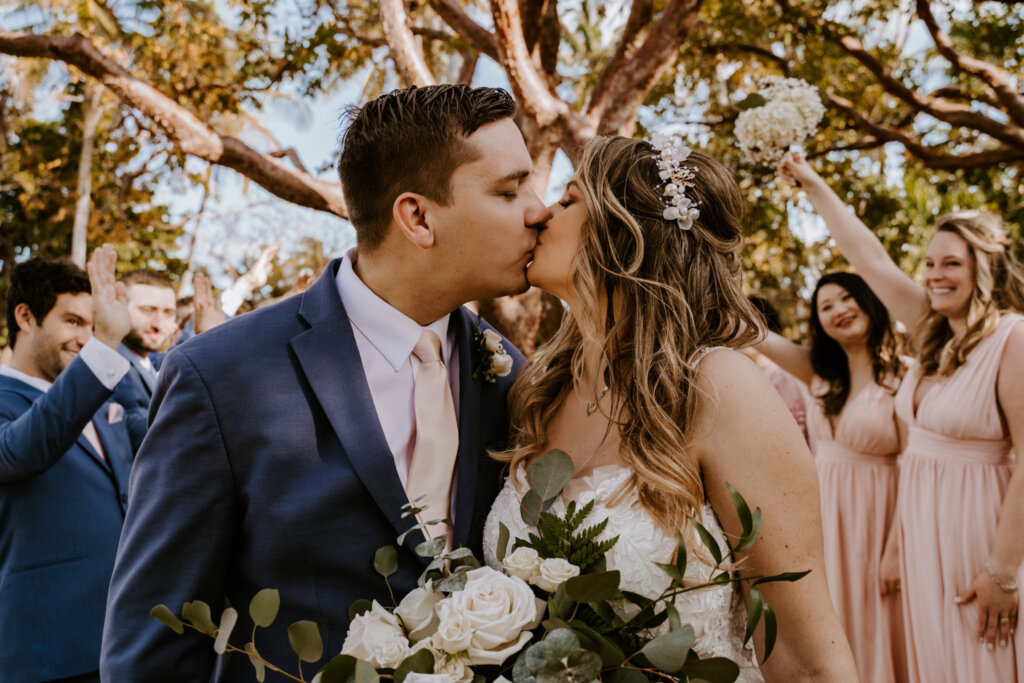 Photo Credit: Michelle and Pete Photo and Video ; Dress Style: LUCIA, CW2359
Any advice or tips for future Mrs.?
We eloped before the wedding because we had to push it due to COVID. Being already married before the big day took a lot of that edge off. The need for everything to be perfect was gone and I enjoyed the day probably more than most.
What was the inspiration behind your wedding theme?
I always knew I didn't want a traditional wedding and I wanted things to be dark. I wanted there to be a contrast between our theme and the winter snow.
Tell us your love story!
We met in our junior year of high school in 2010. We were best friends instantly and in 2011 started dating. We've been inseparable since then. We went through 5 years of long distance when we went to separate colleges. It was hard but we knew that it would be worth it in the end. After college we moved in together and got our first dog, Ollie! A year after moving in he proposed! We were on a cruise together and he talked the cruise director into having us in the Love and Marriage show. He proposed at the end of the show in front of everyone! We were like celebrities the rest of the cruise. In the the past few years we got two more dogs Ella and Leia, we've traveled a lot more, road-tripped all over the country with our dogs, moved from California to Florida and now started our new adventure as a married couple!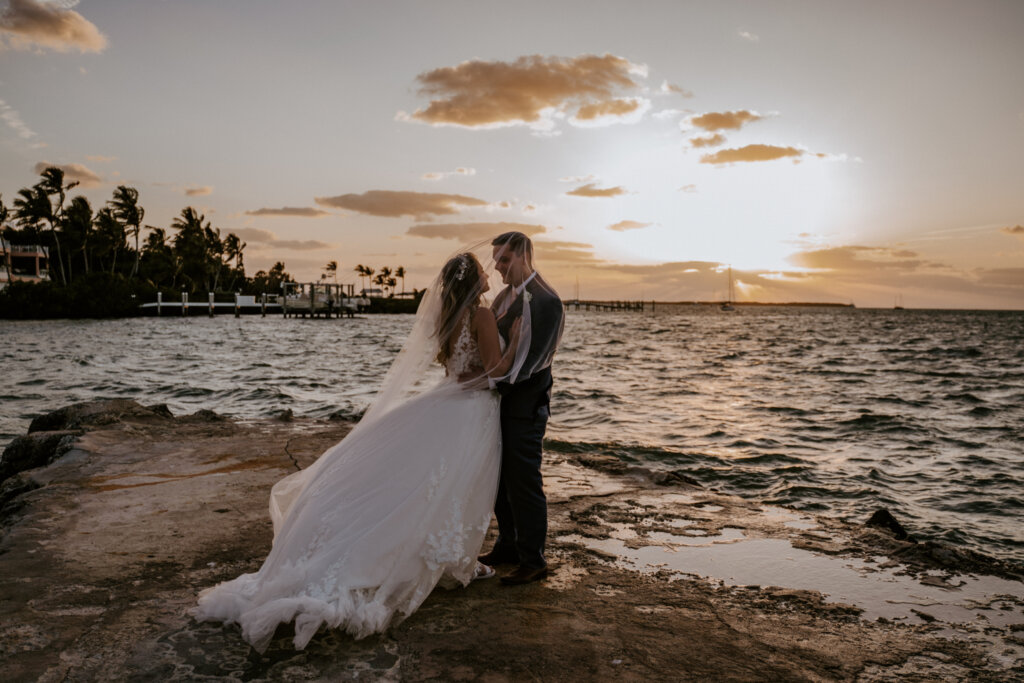 Photo Credit: Michelle and Pete Photo and Video ; Dress Style: LUCIA, CW2359
The best/most memorable part of the day?
Right after the ceremony we were going to take pictures and he looked at me and told me how beautiful I was and how much he loved my dress!
Where did you hear/find Cocomelody :
I used to live in the Los Angeles area and just looked up bridal stores. I really liked the price and look of the Cocomelody dresses. I went to the store 3 times before I found the dress!
What did you love most about your Cocomelody dress?
The train! It was beautiful and so unique.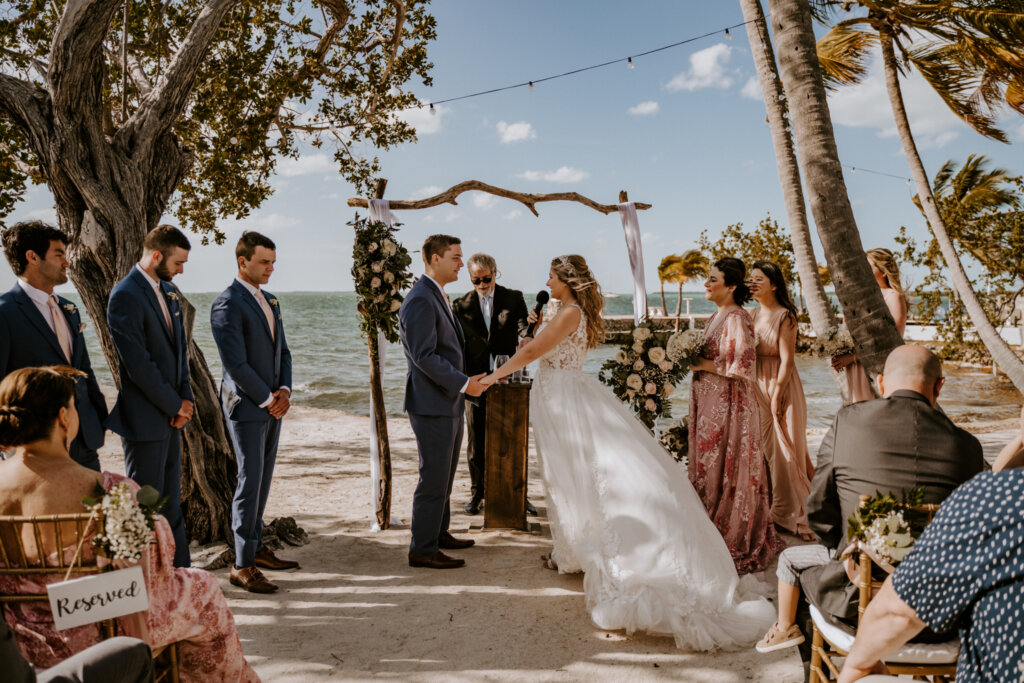 Photo Credit: Michelle and Pete Photo and Video ; Dress Style: LUCIA, CW2359
What do you think about Cocomelody?
I try to recommend it to whoever I can!