Sex and the City was a popular and influential television series that aired from 1998 to 2004. The show followed the lives and relationships of four friends living in New York City: Carrie Bradshaw, Miranda Hobbes, Samantha Jones, and Charlotte York. The series explored themes of love, dating, and friendship, and it often addressed controversial topics such as infidelity, abortion, and same-sex relationships. Sex and the City was a groundbreaking and influential show that resonated with many people and had a lasting impact on popular culture, till now.
I still remembered, there were few remarkable weddings featured in the television series Sex and the City.
Charlotte's Wedding to Trey MacDougal
Charlotte as my personal favorite character in the series, she is pretty, smart, and…a bit spoiled. When she first met Trey, she thought that's the one. She wants everything to be perfect.
She got married with a ball gown wedding dress, full train, looked like a princess. We can say that's a fairytale-like wedding, but we all know she didn't live happily ever after with her "perfect husband".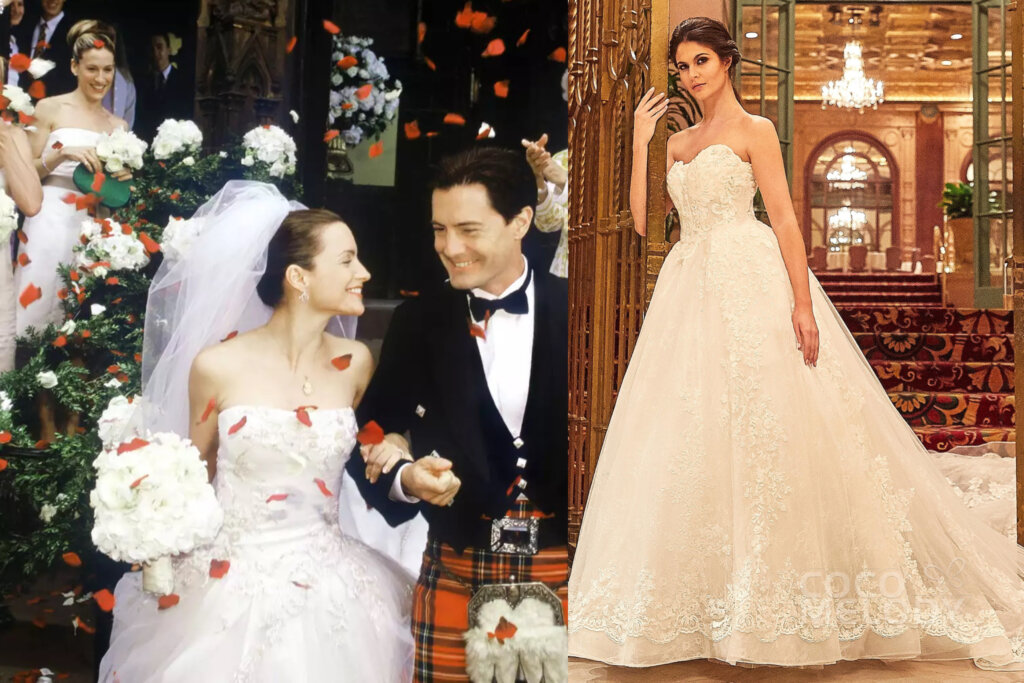 (Right: Cocomelody ANTOINETTE #LD5787)
Charlotte's Wedding to Harry Goldenblatt
Then Charlotte had her second wedding, married her divorce lawyer. It's not love in the first sight, but everyone can see they are perfect match. On Charlotte's second wedding, she chose a elegant curve-hugging sheath wedding dress. Even for the second wedding, everything could go wrong did, but just like what Carrie pointed out "Look at your wedding with Trey: wedding was perfect; marriage was terrible." Yeah, what's more important is when you fall, is there anyone there to catch you.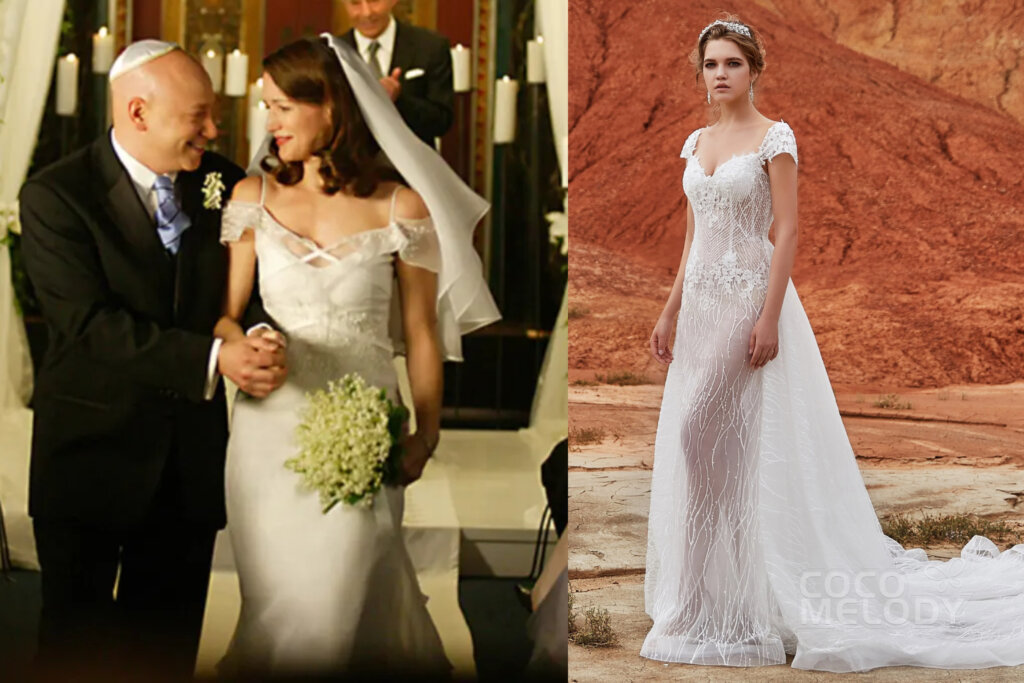 (Right: Cocomelody CYNTHIA #LD5837)
Miranda Hobbes' Wedding to Steve Brady
As a successful independent lawyer who is deeply cynical about relationships and puts her career first. It can be said that among the four characters, she is the most confident and open-minded character. Her attitude towards life is reflected in her wedding. She got married in a wine red velvet dress, surrounded by closed-friends.
Carrie's first attempt at marrying Mr.Big
The on-and-off couple's first wedding is totally a disaster, marrying in an exaggerate fairytale-like wedding dress apparently brought pressure on Mr.Big, he got cold feet and ultimately leave Carrie at the alter. Countless fans were saddened to see this ending.
Carrie's second attempt at marrying Mr. Big
After all the drama, Carrie finally married Mr.Big, in a casual white dress, the simple one she chose in the first beginning.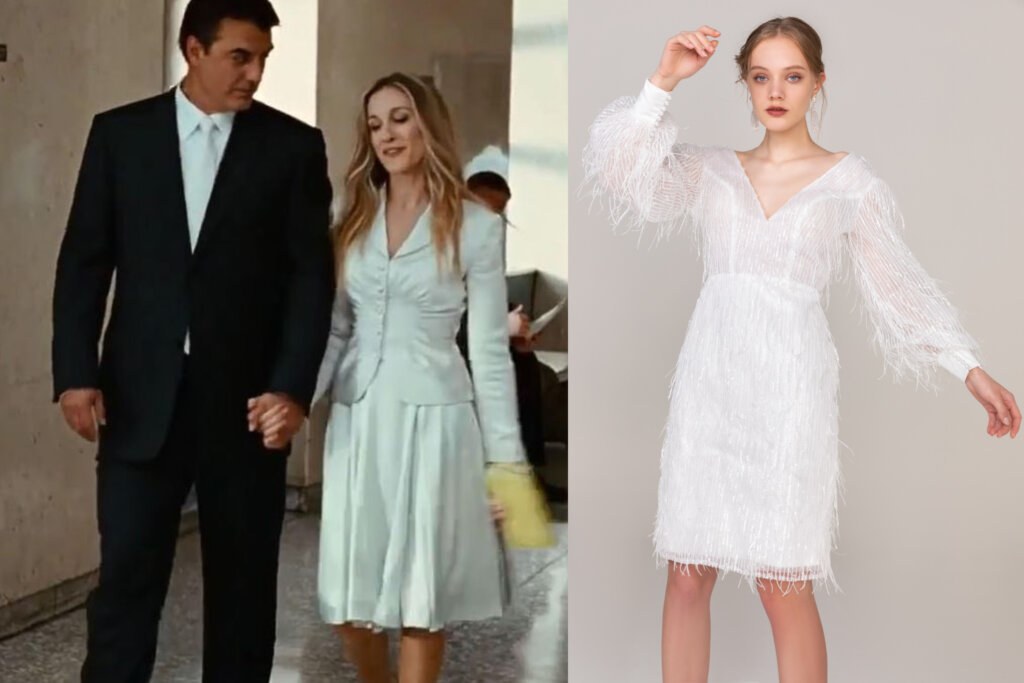 (Right: Cocomelody RAINA #CW2435)
The show was known for its depiction of independent, successful, and sexually empowered women, and it was particularly popular among women in their 20s and 30s. Many people credit "Sex and the City" with helping to pave the way for other shows that feature strong, independent female leads, such as "Broad City" and "Girls."
In addition to its portrayal of women, "Sex and the City" also had a significant impact on fashion and popular culture. The show's characters were known for their distinctive styles and designer wardrobe, and many viewers were inspired by their fashion choices. The show also helped to popularize the concept of the "cosmo," a cocktail made with vodka, cranberry juice, and Cointreau.
Overall, "Sex and the City" was a groundbreaking and influential show that resonated with many people and had a lasting impact on popular culture.