You know, leafing through bridal magazines can really take the fun out of your upcoming wedding. You'll be bombarded with pages after pages of ultra-skinny women wearing beautiful wedding dresses. And you know these models subsist on just two celery sticks each day so they can fit into the size zero gowns you see them wearing. But when you research some of those gowns you like – whoops! Not available in your size. Big surprise! You'll immediately realize your disgust for designers who only make formal wear for wiry, impossibly thin women. Why can't they design dresses for actual-sized people? If you were looking for Barbie clothes, you'd go to the toy store.
Now you can rejoice.
There are plenty of dresses and gowns that both fit your frame and help you stop traffic once you're in them! You can finally pick a plus-size wedding dress that you love instead of settling for whatever bargain-bin styles are available at a store.
Here are some popular choices to consider.
a. A-line Silhouette
When it comes to wedding dresses that are figure-flattering, there's nothing better than an A-line. Fitted at the hips, this style slowly flows out to the hem, resembling the letter 'A'. This dress style is constantly simple, yet, can help to make any bride look exquisite with its clean, flowing lines.
1. Giulia Dress from Lily White Collection – #LD5830
Voluptuous brides-to-be might consider Giulia Dress from the Lily White Collection. This off the shoulder dress features a velvety, flowing skirt that blends perfectly with a beautifully fitted and detailed bodice. In addition, this dress also has beaded lace detail down the back which accents the natural waist for a look that's both flattering and comfortable.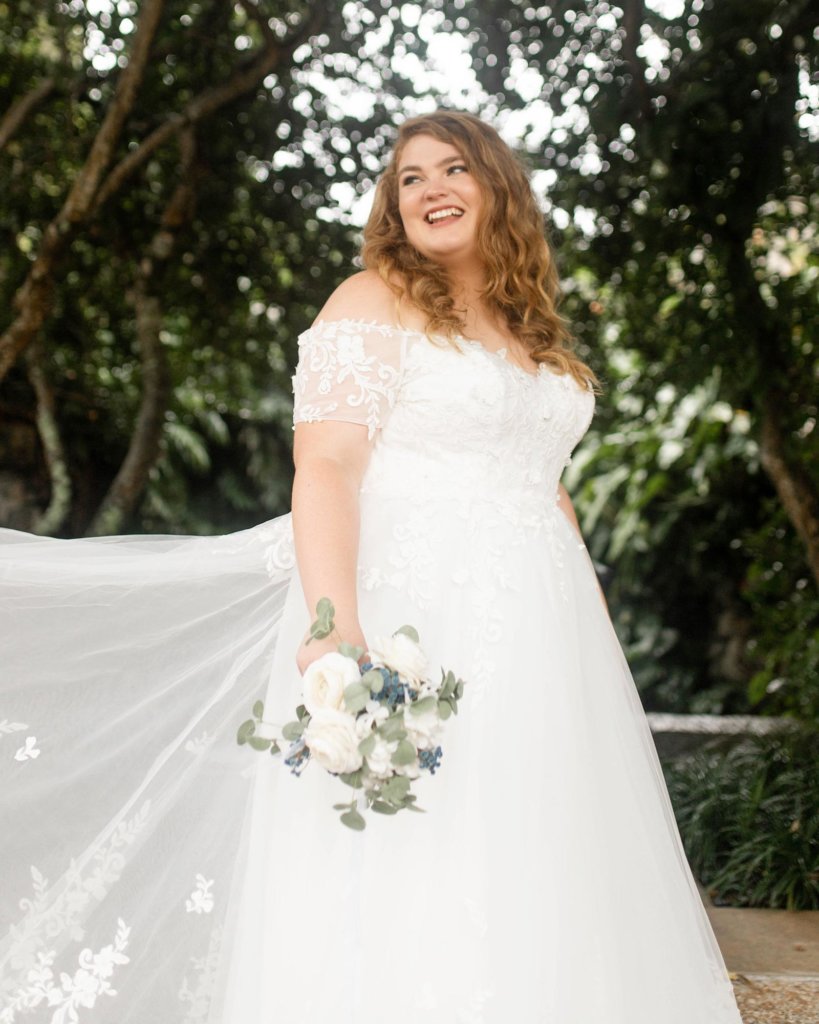 Style: #LD5830; Image Credit: Wonder and Light Photography
2. Style #LWXT16001 from LB Studio Collection
Another great choice is style #LWXT16001 from LB Studio Collection. This gorgeous gown features linear, lace appliqués on its full skirt and lace illusion back for a dramatic look. Perfectly suited for the modern, fashion-conscious bride, the classic lines and slimming waist details of this gown look very hot indeed.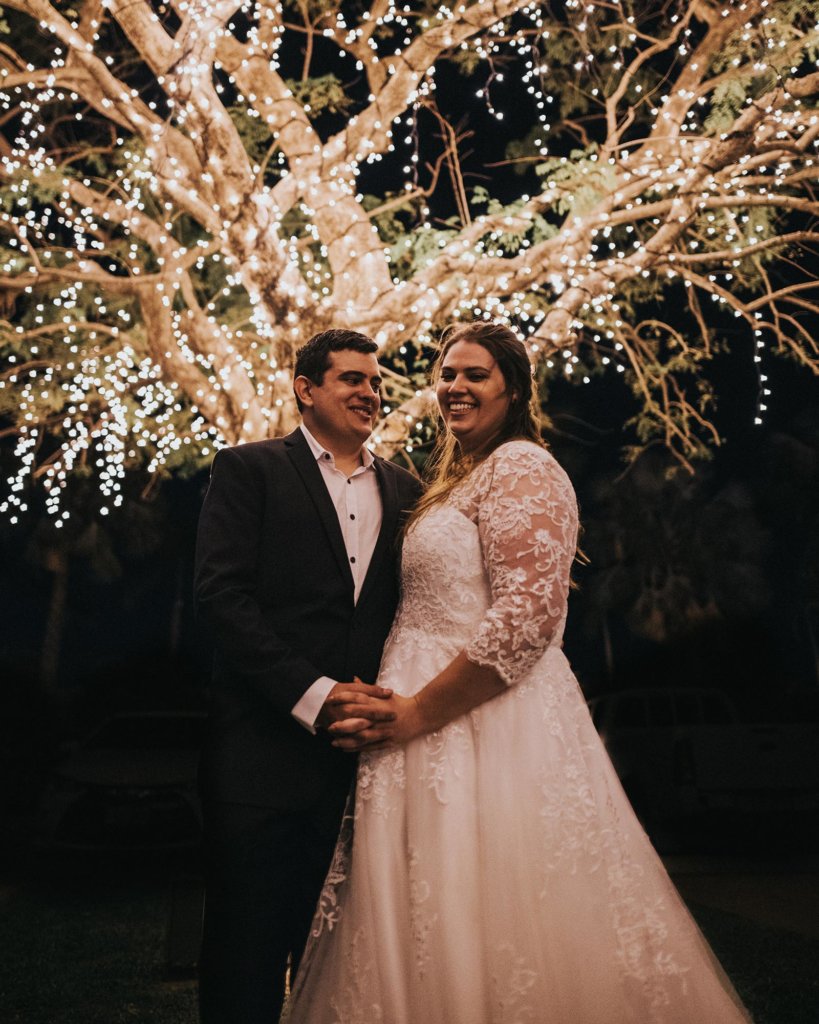 Style: #LWXT16001; Image Credit: Kelly Judd Photography
3. Style #LD4432 from LB Studio Collection
Style #LD4432 from LB Studio Collection is ideal for the lady who is worthy of the royal treatment. The tulle and lace gown is generously adorned with beaded lace features and a keyhole back. he magnificent court train is lavishly decorated with cutout lace appliqués. The soft A-line silhouette and subtle V neckline flow into a gorgeous, figure-flattering drape.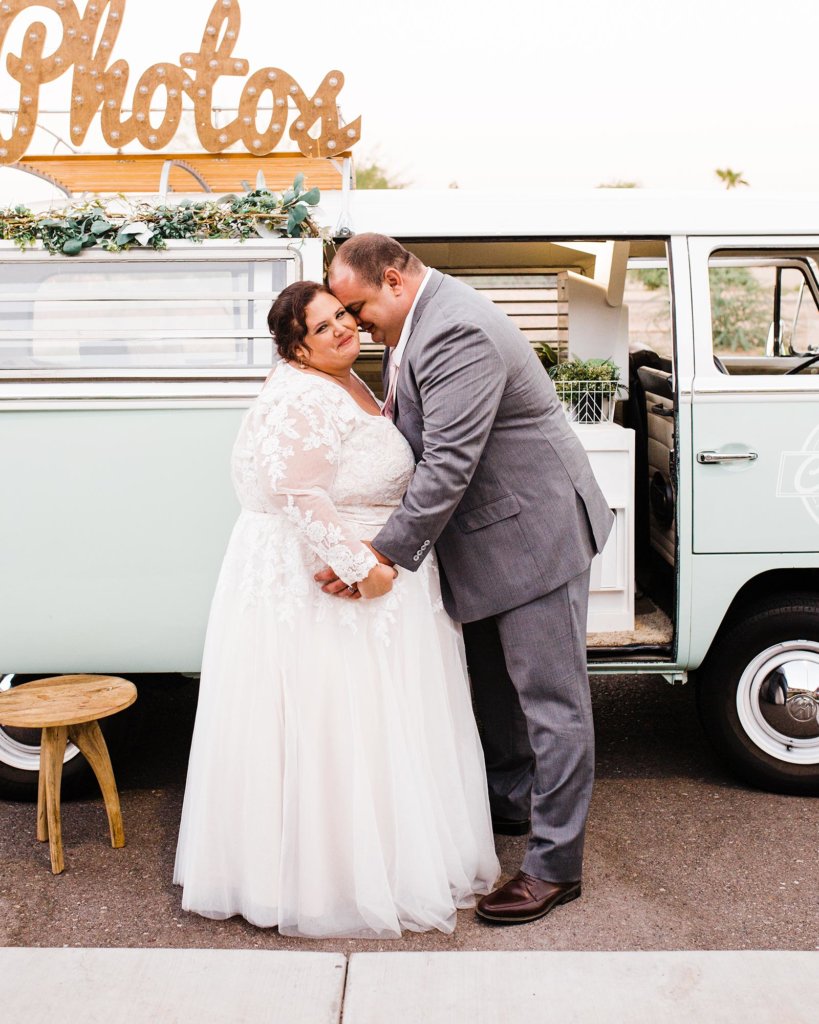 Style: #LD4432; Image Credit: Jamee Edwards Photography
b. Trumpet-Mermaid Silhouette
This is yet another wedding dress style that suits brides with fuller figures. This silhouette follows the body's curves from top to bottom. A trumpet-mermaid gown starts in a conformed sheath from shoulders to either slightly above or below the knees at which point it flairs out with a fuller skirt. This dramatic look exudes confidence and is very sexy.
1. Style #LD3906 from LB Studio Collection
You'll feel regal and carefree in style #LD3906 from LB Studio Collection. This trumpet-mermaid dress is made of tulle and lace and flares beautifully from the waist. The slimming bodice of this gown also has lace appliqué detailing that looks absolutely beautiful. A court train lends this beautiful outfit more style and charm.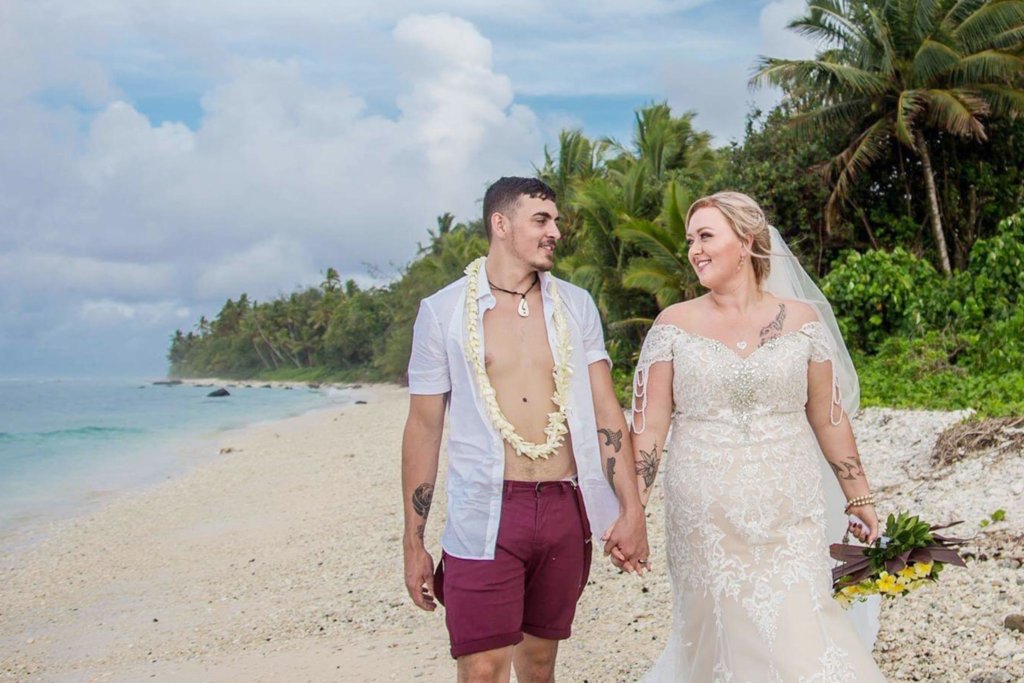 Style: #LD3906
2. Style #LD5058 from LB Studio Collection
This figure-flattering wedding dress LD5058 from LB Studio Collection is full of sophisticated grace with a nod to old world-style weddings. This chic yet flattering wedding dress is highlighted by a dramatic, sexy V neckline. The elegantly shaped bodice is exquisitely designed in delicate tulle and lace fabric and features girly and whimsical floral appliqué detailing.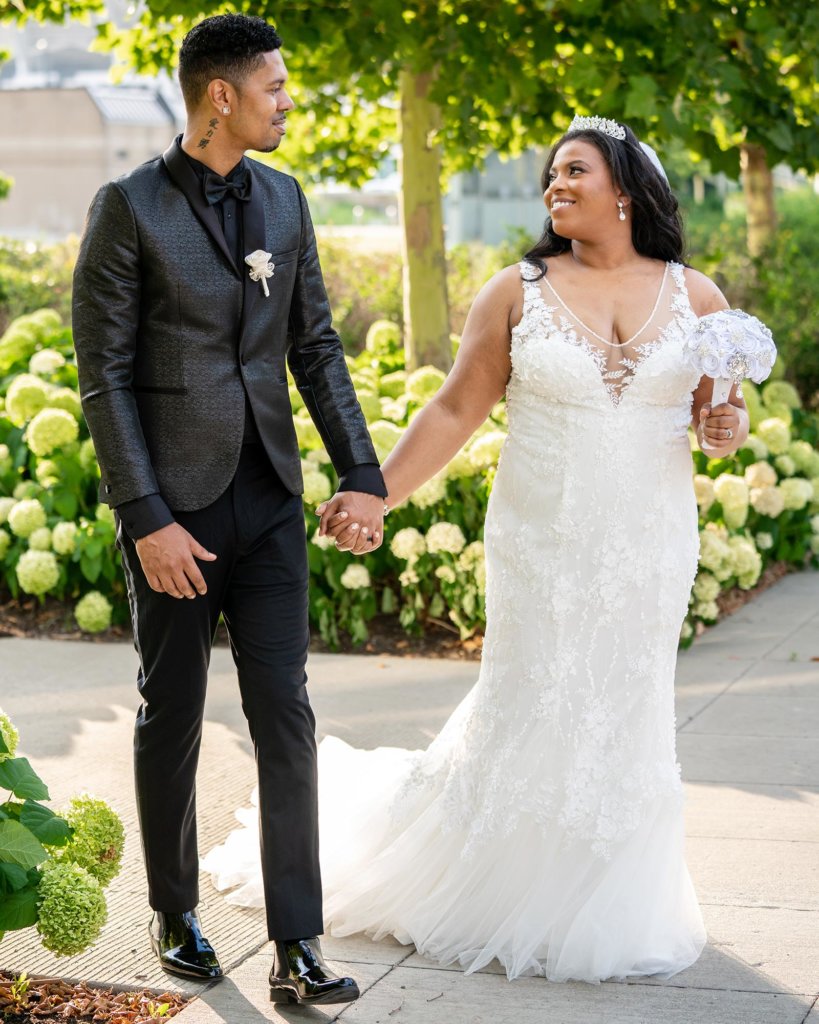 Style: #LD5058; Image Credit: Suzanne Delawar Photography
3. Style LD5580 from LB Studio Collection
Glamorous, dramatic, and trendy – all in one package! #LD5580 from LB Studio Collection is fashioned in sumptuous satin. The sweetheart neckline and the drooped waist create a long, elongated look. The exquisite back featuring a zipper with buttons complements the court train.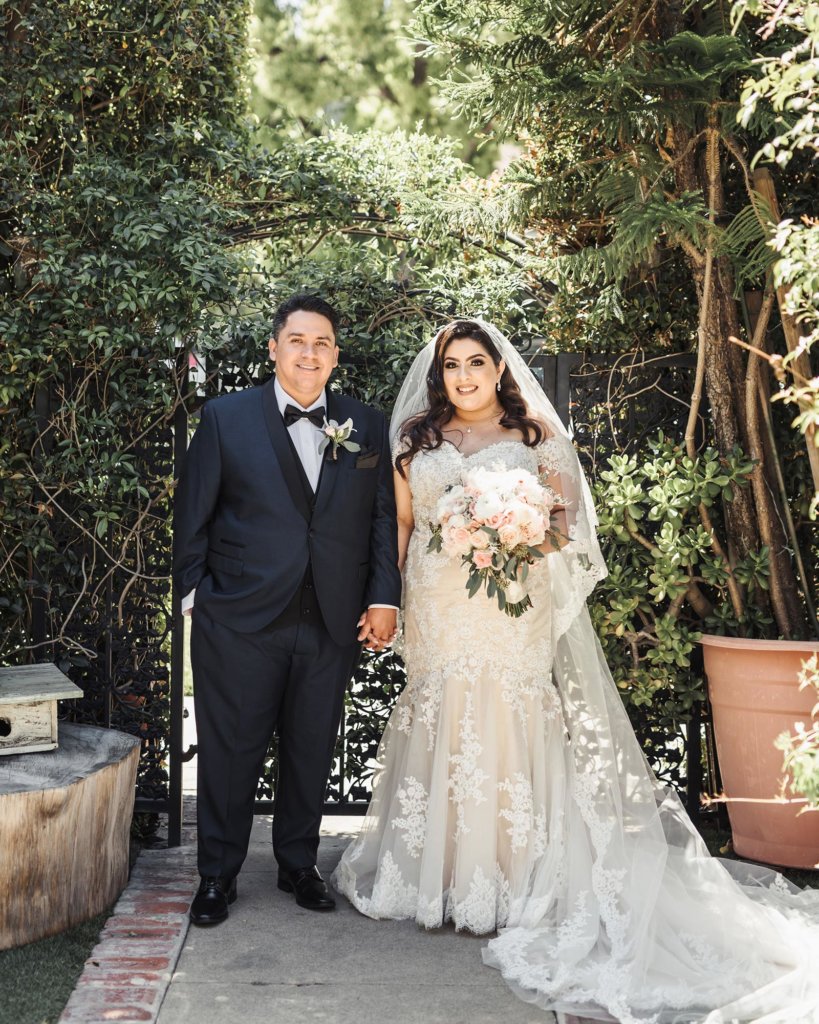 Style: #LD5580; Image Credit: Cassy Smith Photography
Gone are the times when curvy, vibrant women were forced to struggle and compromise in their search for their perfect wedding dress. Today, there is a myriad of choices in plus-size nuptial gowns to fit every style, body, and sensibility.