Weddings may be the best time to recognize the important people in your life, your support system. Whether it is the bridesmaid, a beloved relative, or a kid at the gathering, show them how much they mean to you and how much you think about them. But, move away from scented candles or mason jars with thank you notes. Pick something unconventional and something that has a clear sentimental value. You don't have to go over the board – try to make an impact and get your gathering some unique and unforgettable wedding favors.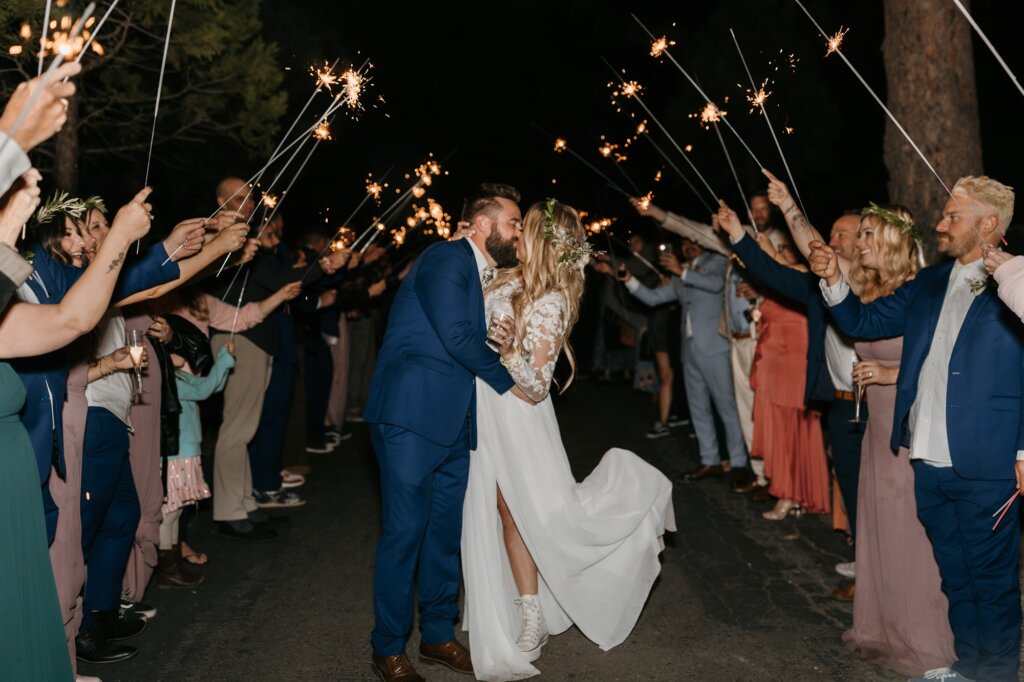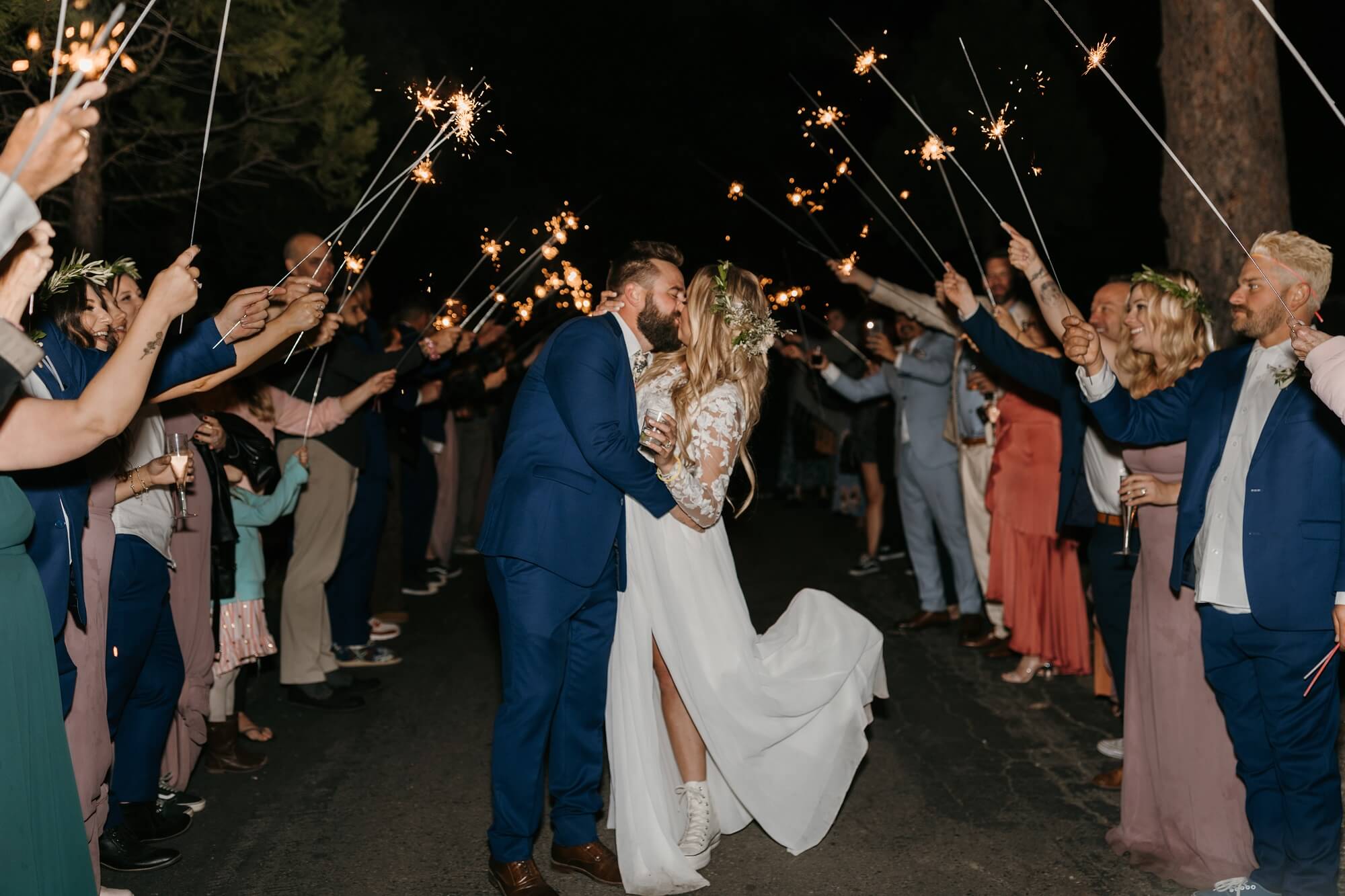 Photo credit: @millerimagery ; Dress style: Melody CW2352
Who To Buy Wedding Gifts For?
Ideally, every guest at the wedding (or the reception) must receive wedding favors, kids and adults alike. However, it often takes the entire village to draft the actual list of those who helped you out of their way and deserve that appreciation. So, you can consider gifting a thoughtful present to the mom and dad of both bride and groom, bridesmaids, groomsmen, flower girl, ring bearer, grandparents, and the significant other.
The Best Wedding Gifts
You can literally draw inspiration from anywhere – traditions, religion, or personal preferences. You can also get motivation from your wedding theme, venue, or the relationship you share with the receiver. But here are some hard-to-beat ideas that will appeal to the heart without drilling a hole in your pocket.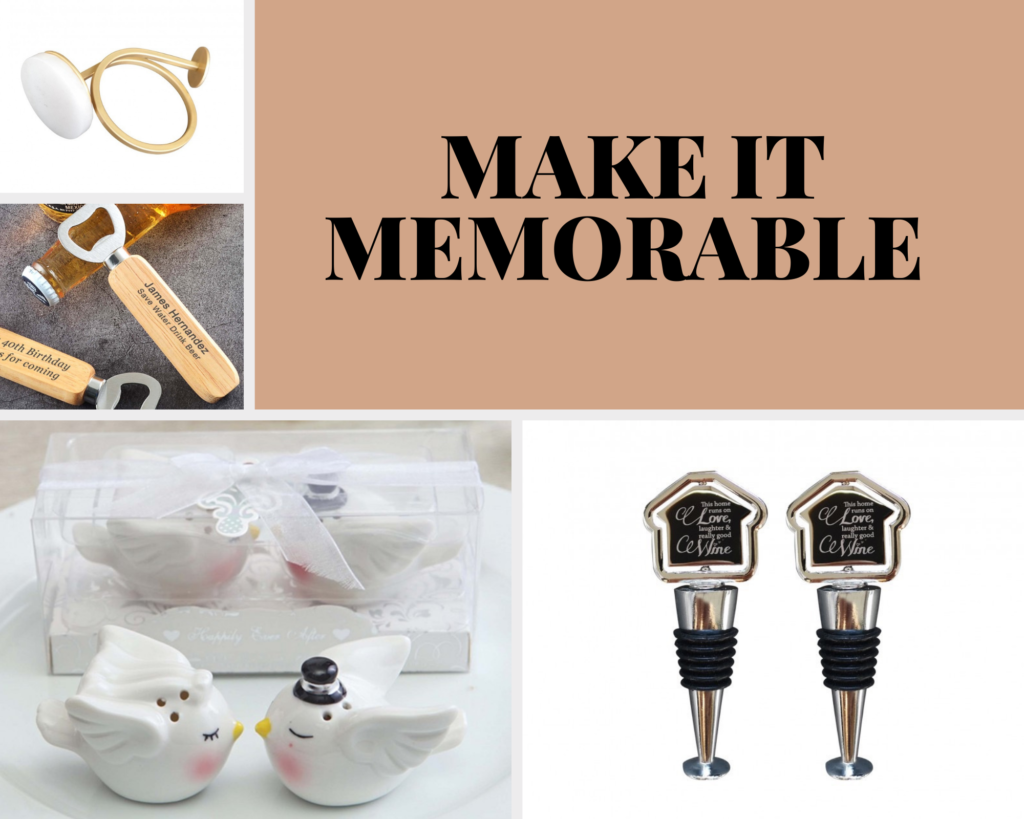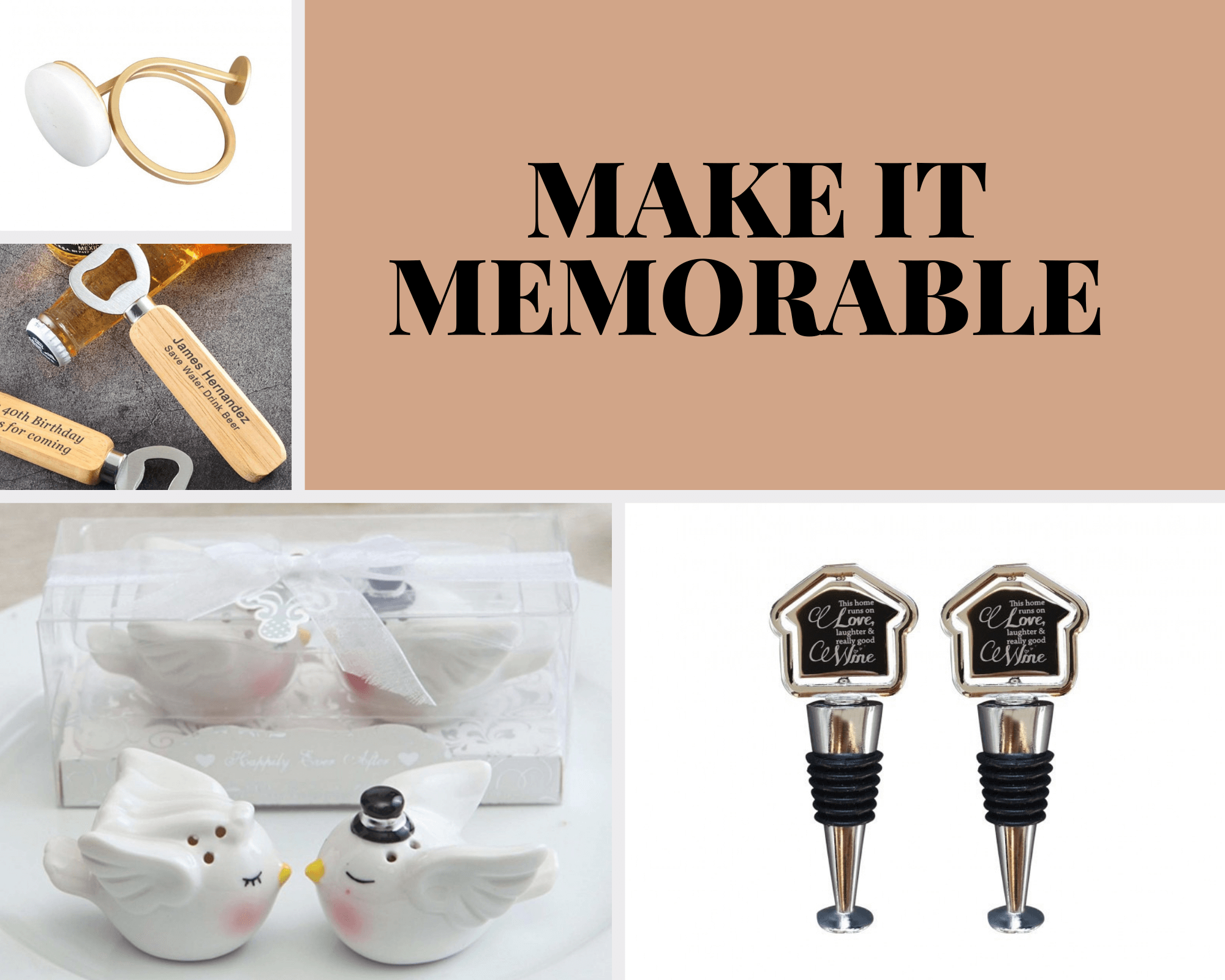 ·      Napkin Ring Holder
Personalized and unique napkin ring holders make for a great table decoration. But these are also fantastic for weddings, housewarming parties, or as general gifts. So you can set the table to give away a unique napkin ring holder set or have the guests collect their very own, personalized ones after the party.
·      Pizza Cutter Wheels
Another creative and meaningful wedding gift is a pizza cutter. You can give one out as a wedding favor or club it with some other goodies, so your guests have something memorable and functional from your big day. Also, you can attach some hot and fresh, scrumptious, handwritten quotes to appeal even to the eyes. This wedding favor is sure to hit any cooking-themed wedding party.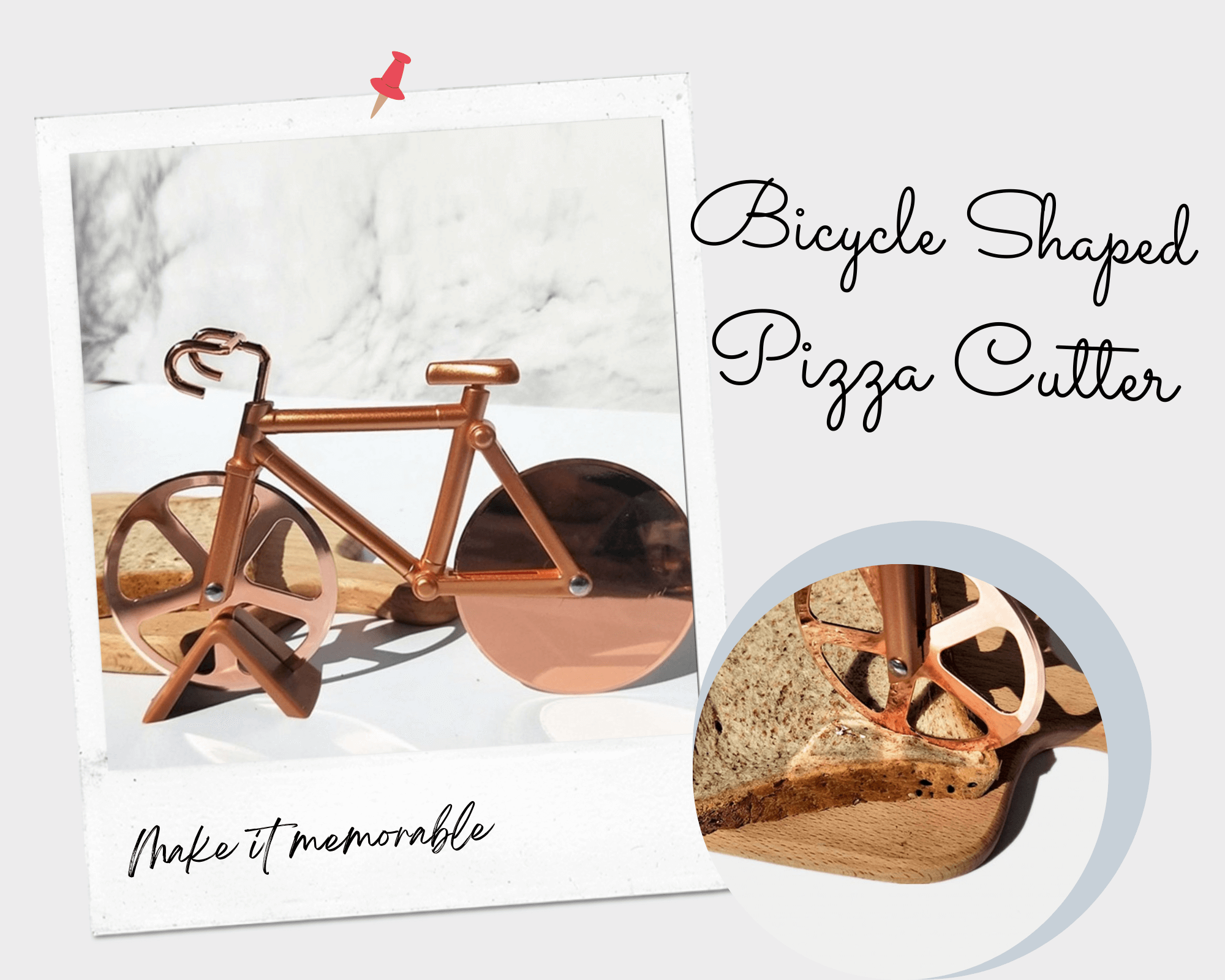 ·      Bottle Stoppers
Looking for something for your wine-loving friends and family members? Treat them to a cool bottle stopper. These are affordable, reusable, and can be your last-minute purchase, and we are sure everyone will love them. Find the best fit for your wedding favors with Cocomelody. Our fun assortment will certainly delight your loved ones.
·      Bottle Openers
Bottle openers are practical favors that your guests will find worthwhile. You can choose from different designs, materials, and themes, and they will make an incredibly stylish favor. When your guests take home such a functional wedding souvenir, they will most certainly pull it out every time they open a bottle to raise a toast.
·      Salt & Pepper Set
A stylish salt and pepper set is a must-have for every kitchen. So, what could be a more practical wedding gift than this? It is a unique item and also very much important in every house. At Cocomelody, we offer different types of ceramic, high-gloss shakers that will make a marvelous keepsake for years to come in the most important area of one's house – the kitchen.
We also stock pendant key chains, crystal paperweight, personalized pens, engraved jewelry boxes, travel luggage tags, drink coasters, page bookmarks, and so much more. Furthermore, you can filter your choices by category, price, gift type, recipient, and occasion to find the best fit.
In The End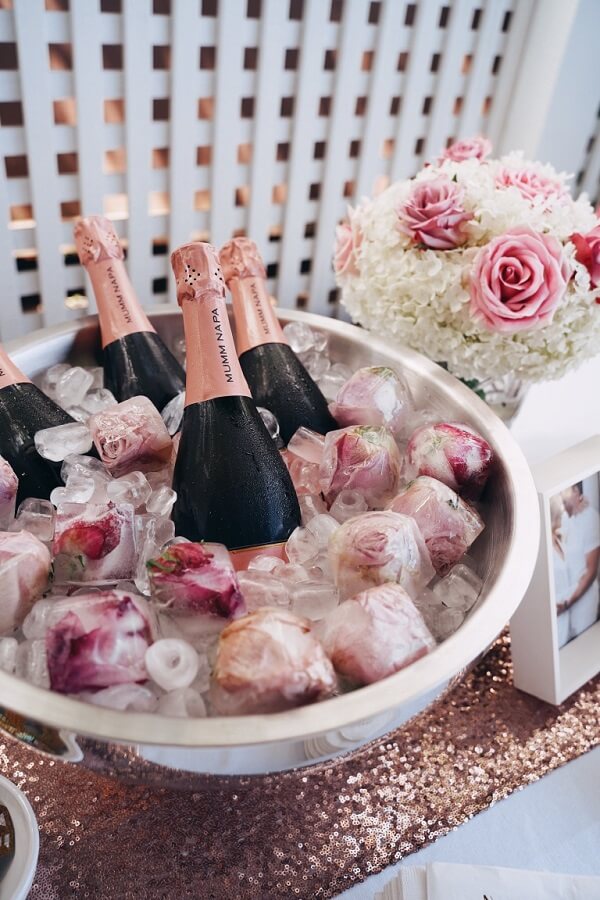 Photo Credit: HEATHER FERN
Turn your big day extra special and gift your loved ones a beautiful, timeless, and thoughtful keepsake from Cocomelody. We have a wide-ranging collection of some very practical and memorable wedding gifts that will stay usable for years.
Instead of one-time use gifts, choose something lasting and purposeful. If you wish to invest in jewelry or accessories, we suggest purchasing your pieces from a reputable vendor.
For wedding gifts and bridal dresses, rely on our expertise.