Wearing the dress of her dreams, Marrying the love of her life! Kathryn & Jacob tied the knot in August 2021, we were so hornor to be part of their Big Day. The vineyard wedding was impressed with a lot of personal touches and emotional moments! Congratulations to the sweet couple!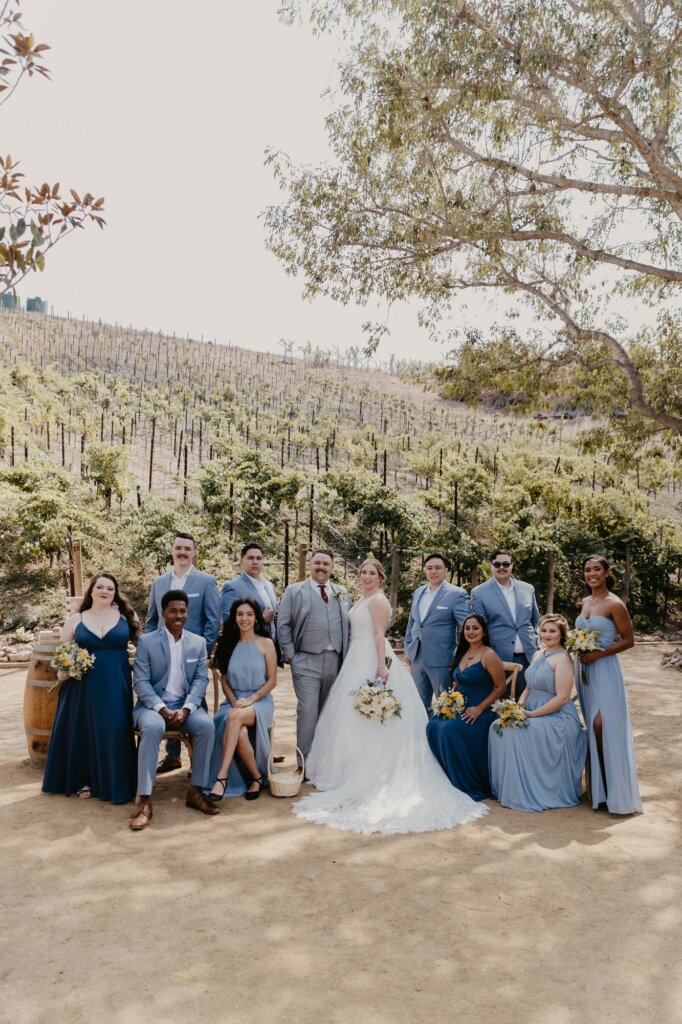 Photo Credit: @zinadichoso.photos; Dress style: LD5698
Any advice or tips for future Mrs.?
Do not make any decisions until you and your future spouse decide on your budget together. It keeps you from making emotional purchases that you cannot afford (and might regret later).
What was the inspiration behind your wedding theme:
My family is of Italian descent and my husband works for an Italian company. We are both old souls and hopeless romantics, so we felt that an old European vibe was perfect for us. We wanted to have our wedding in a vineyard, which is where our first date was (at a winery), so that was very special to us. Secondly, because our wedding was going to be a summer wedding, we wanted to bring the bright, summer feel with the pop of lemons, while also showcasing parts of our families in our Italian-inspired vision. My grandma made biscotti for our favors and my mom made limoncello that we bottled as another treat for our guests to enjoy, so we had a lot of personal touches.
Tell us your love story! Where & How did he propose?
We met in college at California Lutheran University. He was working at my dorm's snack shack and we got to know each other over time because he would call me over to talk to him as I would pass by to go off to my various classes and activities. We had our first date at The Stonehaus in Westlake Village,CA where Jacob tried to impress me by buying an expensive bottle of wine (and we were broke college students), then we took a romantic stroll through the vineyards in the moonlight. Needless to say, I was swooned that evening, and seven years later we sealed the deal and said "I do!"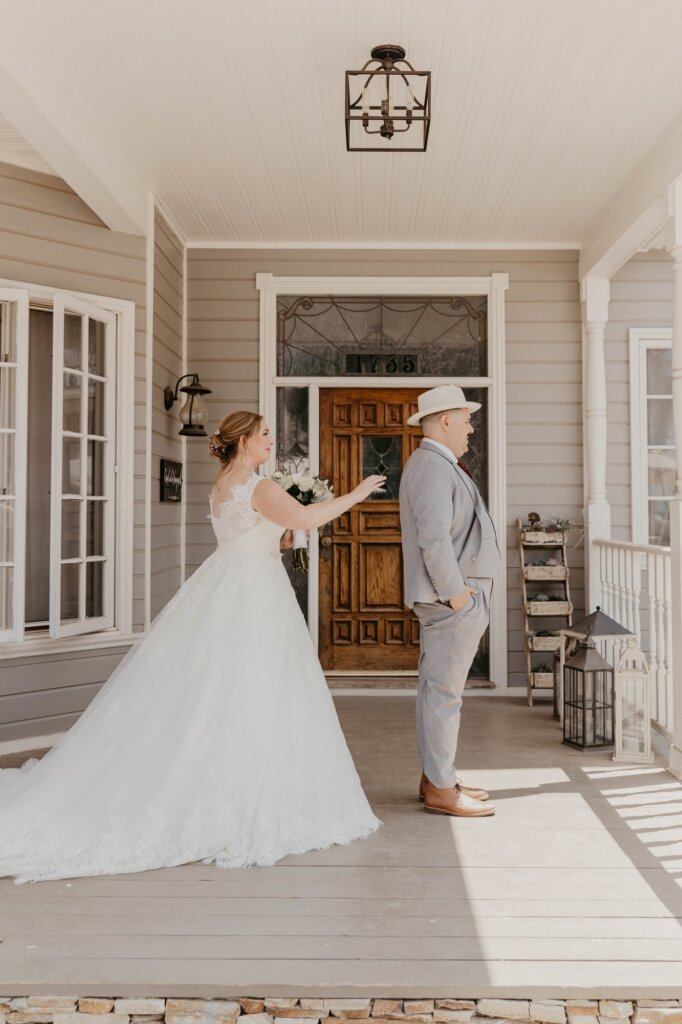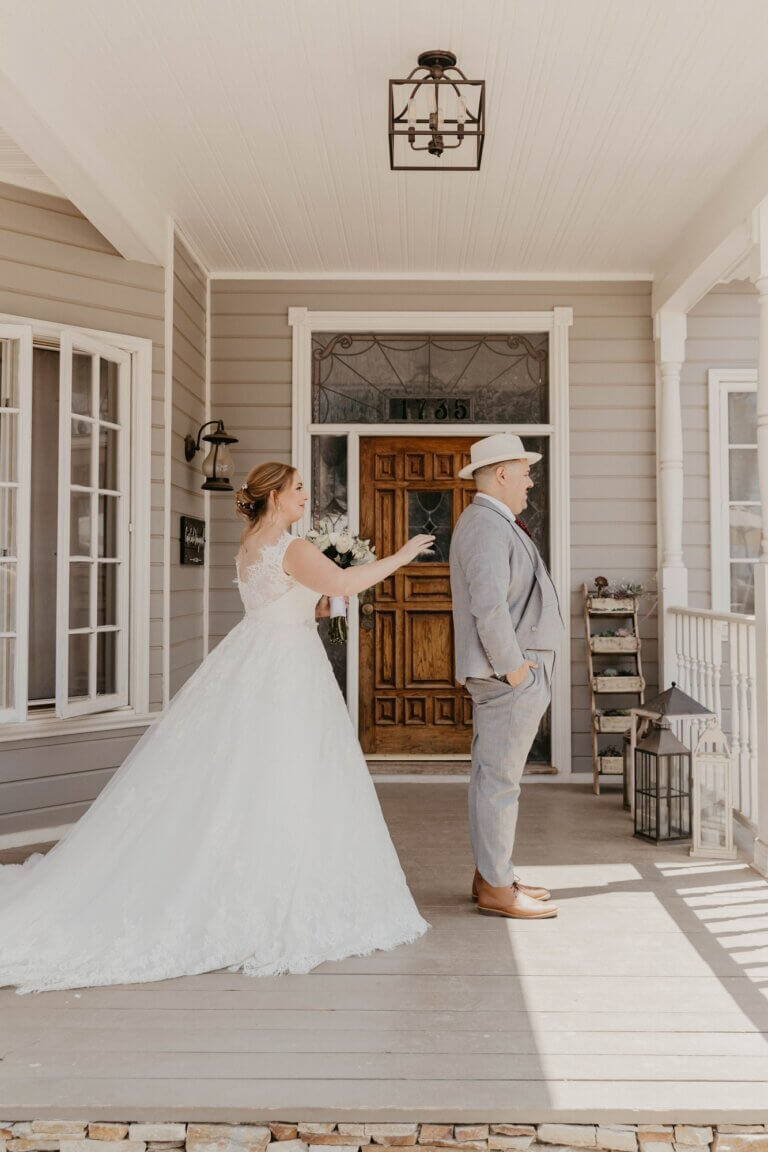 What was the best/most memorable part of the day?
The day went by so incredibly fast, but my favorite part was getting to do our first dance "Can't Take My Eye Off You" by Morten Harket. We practiced choreography for 6 months that we found off of YouTube in order to perform the dance on our wedding day. We wanted to surprise our guests with a fun song that was fun and upbeat, and it was worth every second of it. Everyone was shouting with excitement when my husband lifted me up mid-air. It was a blast and will always be memorable to us.
Where did you hear/find CocoMelody :
I heard about Cocomelody from other brides in bridal Facebook groups I am apart of (i.e. Something Borrowed, Something New).

What did you love most about your #CocoMelody dress?
The lace with eyelashes on my dress was so beautiful, and the details were a perfect combination of vintage and romantic glamour. I felt so beautiful in my dress – the A-line style is such a classic fit that looks good on every shape and size.
What do you think about CocoMelody and the customer service?
If you have the opportunity to go try on dresses in-store, do it – the staff are so helpful and make the experience fun. I had a phenomenal experience in the L.A. location with Benjamin. Cocomelody's dresses are very well-made, good quality, and affordable. When I ordered my dress, I got custom sizing, and the email experience was very good too. My dress arrived in 60 days, which was 30 days sooner than expected. I love Cocomelody, and have been telling all of my friends to check Cocomelody out! I would do the same thing all over again – absolutely no regrets.