Once you decided to host a destination wedding or go abroad for your honeymoon, you probably started researching. You might have known where you wanted to go or had no idea which places were most popular for weddings.
While you plan your trip, you'll think about things like which outfits you'll wear on certain days and what decor you want at your ceremony. You'll dream about lounging on a faraway beach or hiking through mountains with the best views. The only thing that may not cross your mind until it's too late is travel insurance.
Don't forget this all-important part of traveling because you get caught up in the details of wedding planning. Instead, read this guide to travel insurance for destination weddings and honeymoons so that you're covered no matter what the future holds.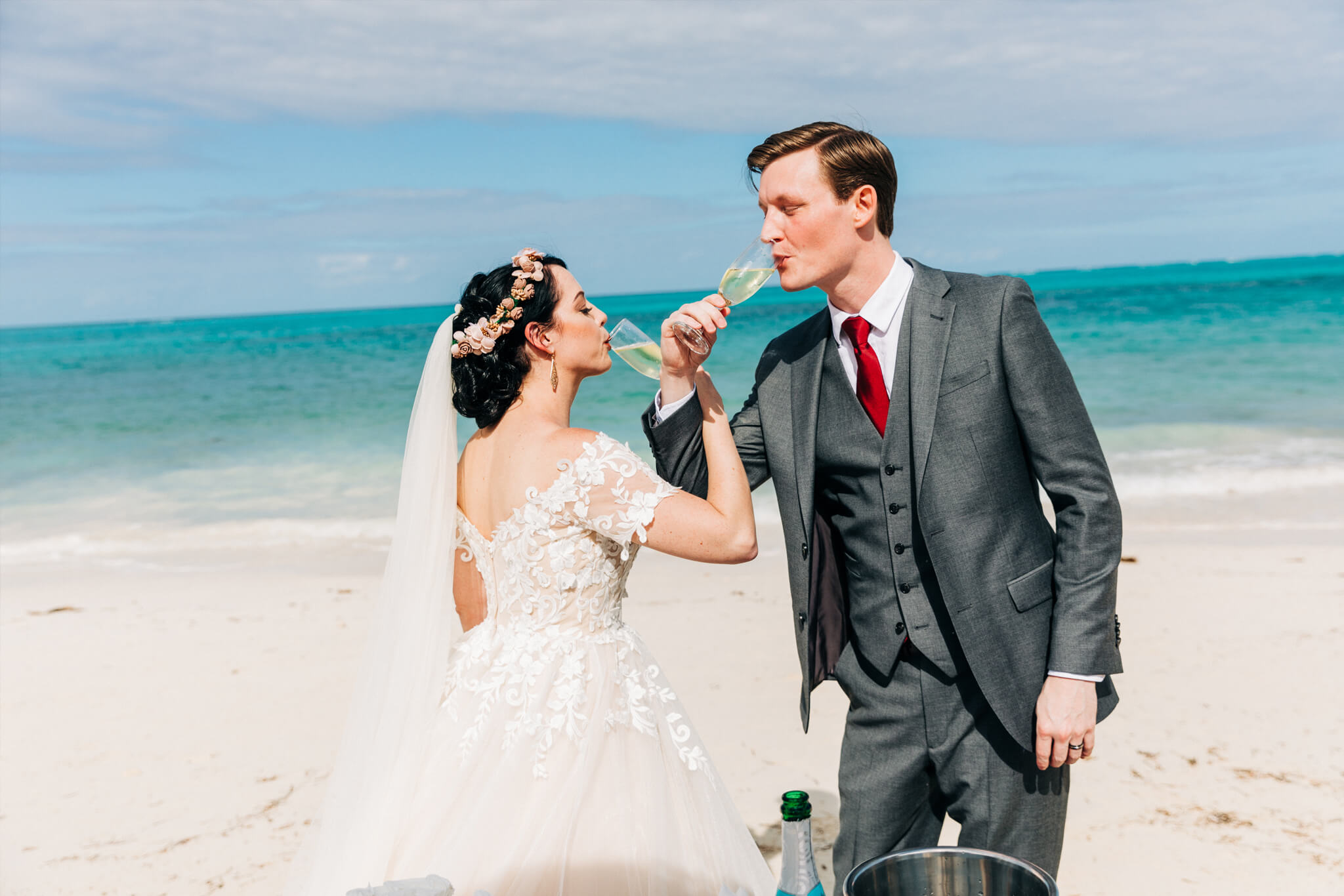 Wedding Dress Style: #Giulia #LD5830  Photo Credit: annasophotography
1. Protect Your Expensive Luggage
Think about what you'll bring with you on your travels. You might wear an engagement ring, carry a designer dress or ship luggage that holds all the decor for your reception. If you don't protect your expensive luggage with insurance, you'll risk losing your important belongings and the money that went into them. Get insurance for anything over $1,000 before your trip so that you can get replacements if anything is lost.
2. Get Excursion Insurance
After your reception ends, you'll have plans lined up to keep you and your spouse entertained while you're away from home. Before you indulge your inner adventurous spirit and try an extreme sport or activity, get excursion insurance. It's what protects you if you choose to do riskier things like bungee jump or skydive. You may also find companies that provide specialized hazardous sports insurance, which is what you should get if you know which activities you plan to do.
3. Consider Hurricane Protection
Brides who want to get away to a tropical destination between Puerto Rico and Florida should consider getting hurricane protection insurance. From June 1 to November 30, you'll need to prepare for hurricane season in the Atlantic basin. If a hurricane ruins your reservations or postpones your wedding, the insurance may cover the resulting costs.
4. Remember Your Home
It's easy to think that travel protection means getting insurance to cover you while you're away from home, but it also includes monitoring your house while you're gone and adding extra protection against potential inclement weather. Look into getting comprehensive home insurance to protect your property while you're away in case someone were to break in. You can also try strategies like getting a friend to walk through your house once a day or leaving a timer on your lights so that it looks like someone's home at night.

Wedding Dress Style: #LD5054
5. Think About Medical Coverage
Sometimes people get sick or accidents happen on vacation. Don't get stuck with medical bills in a foreign country without proper medical coverage. A $50,000 emergency medical insurance policy should cover anything you need while you're away from home. Medical evacuation insurance is a separate plan you can get to cover transportation, like an ambulance ride or helicopter evacuation. Even if you think you'll be fine during a typical getaway trip like a cruise, it's smart to have a backup in case you or your spouse need medical attention.
6. Don't Forget Cancellation Coverage
No bride wants to think about possibly calling off her wedding because her fiancé leaves or something happens to the venue, but it does sometimes occur. That's why cancellation coverage is available for brides, which you can use to get your money back if you cancel your wedding for any reason other than the weather. You might also want to consider looking into other coverage, for example: things like protecting destination wedding dresses, accessories and more.
Find Room in Your Budget
Most brides plan their weddings and honeymoons on a budget, so adding multiple insurance plans may not seem like a great idea at first. It's hard to find extra money when you're already putting everything into savings but paying a little extra for insurance now could save your big day. Talk with your fiance about getting things like home insurance and medical coverage for your travels. If you do, neither of you will have to worry about extra bills if something were to happen while you're away from home.