Although off-the-shoulder wedding gowns are nothing new, it is only recently that they have set the bridal trends on fire. Off-the-shoulder gowns are among the top-tier wedding dress trends of this year. Rightly so! They are not only pretty but also kind of figure-flattering and emphasize the bride's upper body in a way that looks flawlessly elegant yet very sexy!
It is easy to fall in love with an off-the-shoulder wedding gown, which is why we have put together this list of some of our favorite off-the-shoulder dress styles. If you are in the market for a trendy and chic off-the-shoulder wedding dress, you cannot go wrong with any of the following styles.
1. Style #LD5830
This a-line gown by Lily White looks absolutely jaw-dropping! This dual-tone dress has exquisite floral lace details and a sweep-brush train that enhance its timelessly elegant vibes.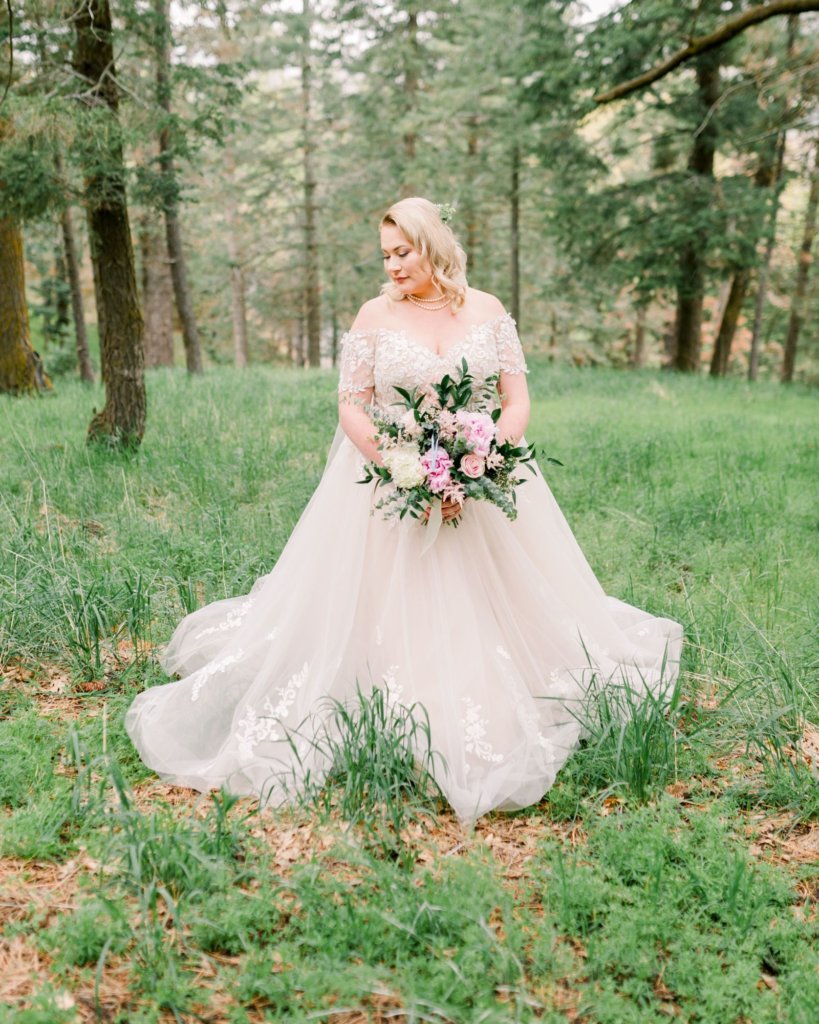 Style: #LD5830; Image Credit: Linsey Middleton Photography
2. Style #LD3832
You will feel like a real princess walking down the aisle in this A-line wedding dress by LB Studio. Featuring fine embellishments, and a fairytale-like court train, this vintage-inspired dress will surely win your heart.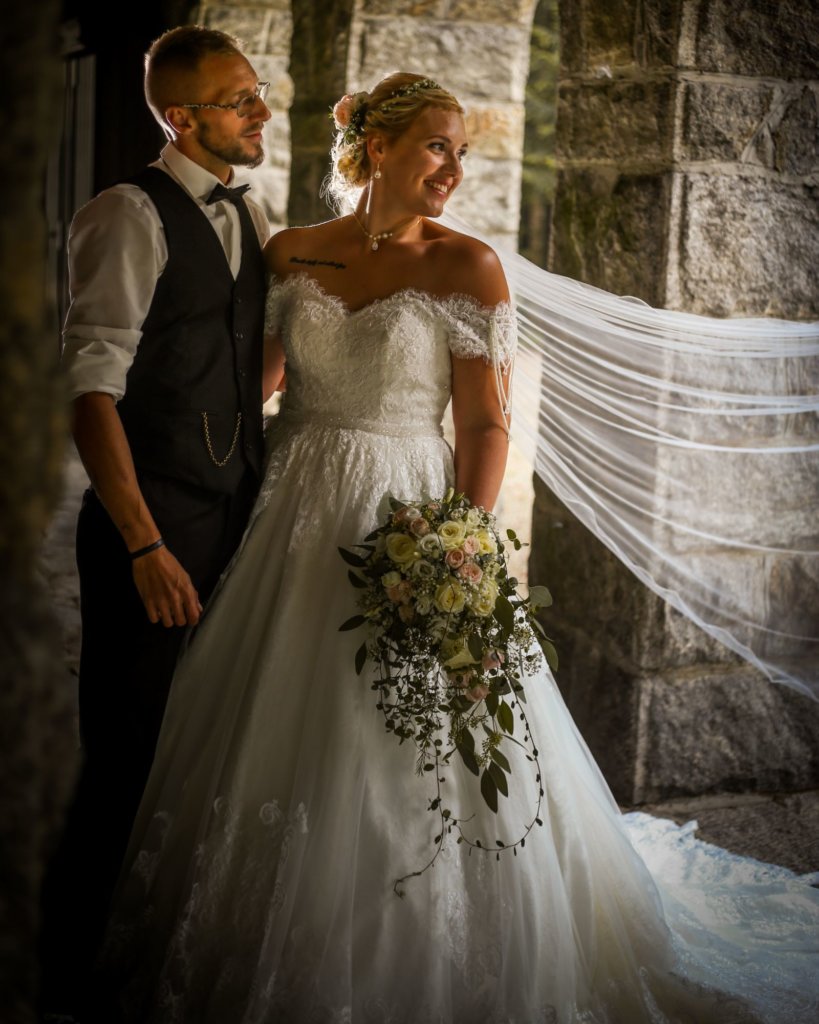 Style: #LD3832
3. Style #LD5868
If you are a fashion-savvy bride, we are certain you will love this a-line dress from Lily White Collection. This gown features elaborate beading on its bodice, while the side slit skirt is minimally chic and very glamorous.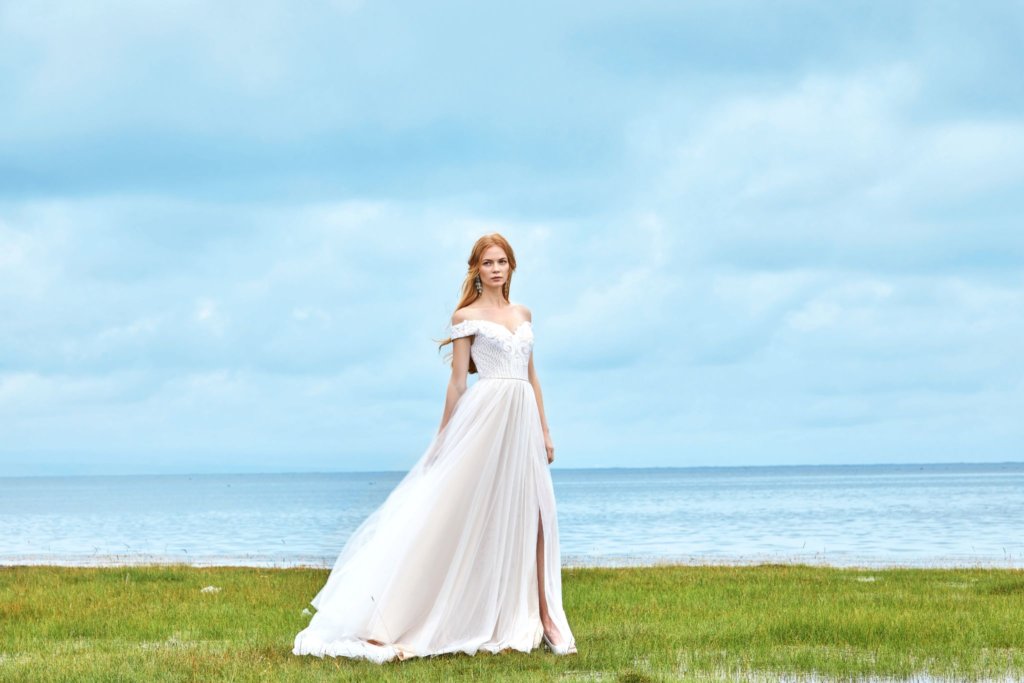 Style: #LD5868
4. Style #LD5801
A dress that has a flowing silhouette and clean lines can never go out of style. Case in point: this modest and sophisticated satin ball gown from our Classic Collection. Wonderful lace up-corset details and a lovely bowknot at the back further add interest to the gown.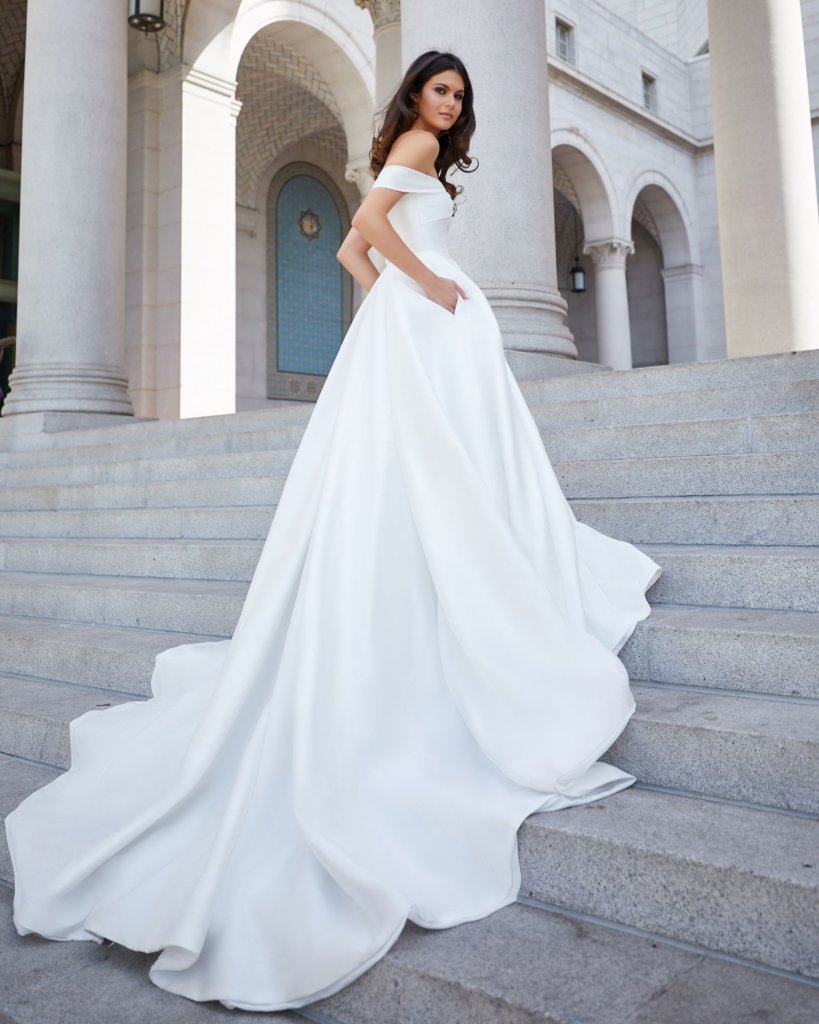 Style: #LD5801
5. Style #LD5861
This a-line tulle gown by Lily White is the epitome of panache and simplicity. Featuring fine floral lace details that drape to perfection off the shoulder and into the flow of the gown, this dress is a princess bride's dream come true.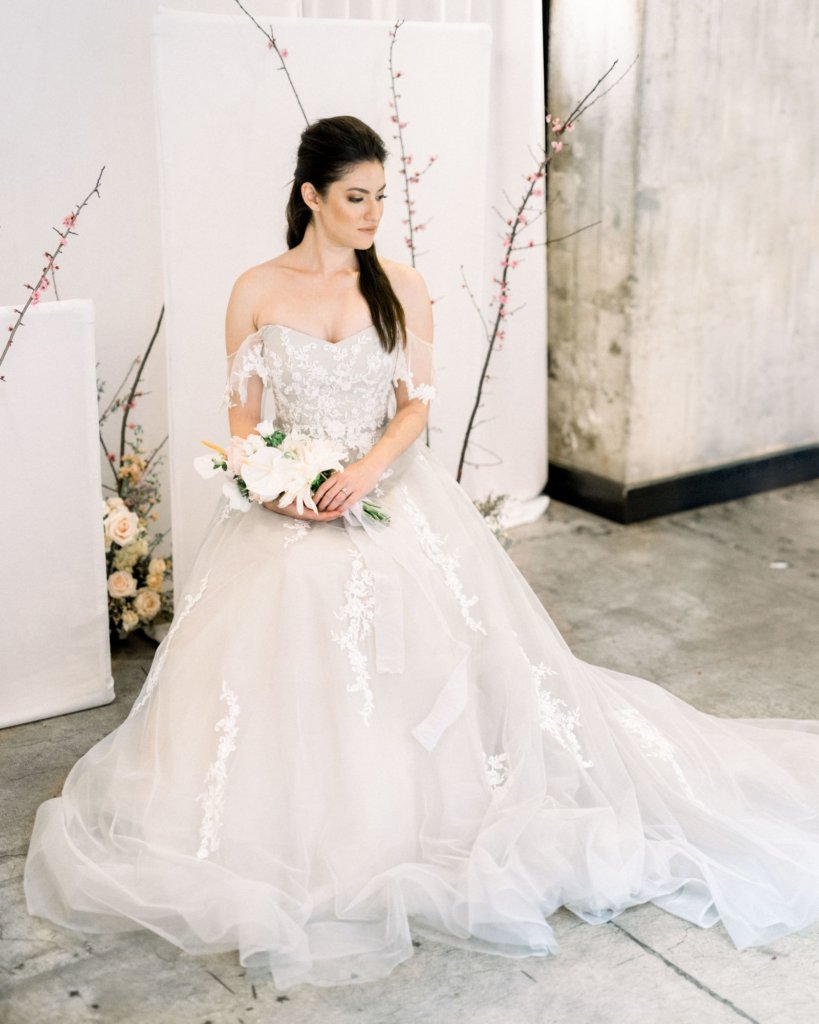 Style: #LD5861
6. Style #LD5066
This princess gown from our Fall Collection by Puey is perfect for a modern fairytale wedding, what with its face-framing sweetheart neckline, silver-heavily beaded lace bodice and a ball gown skirt that spreads out effortlessly into a soft, long train.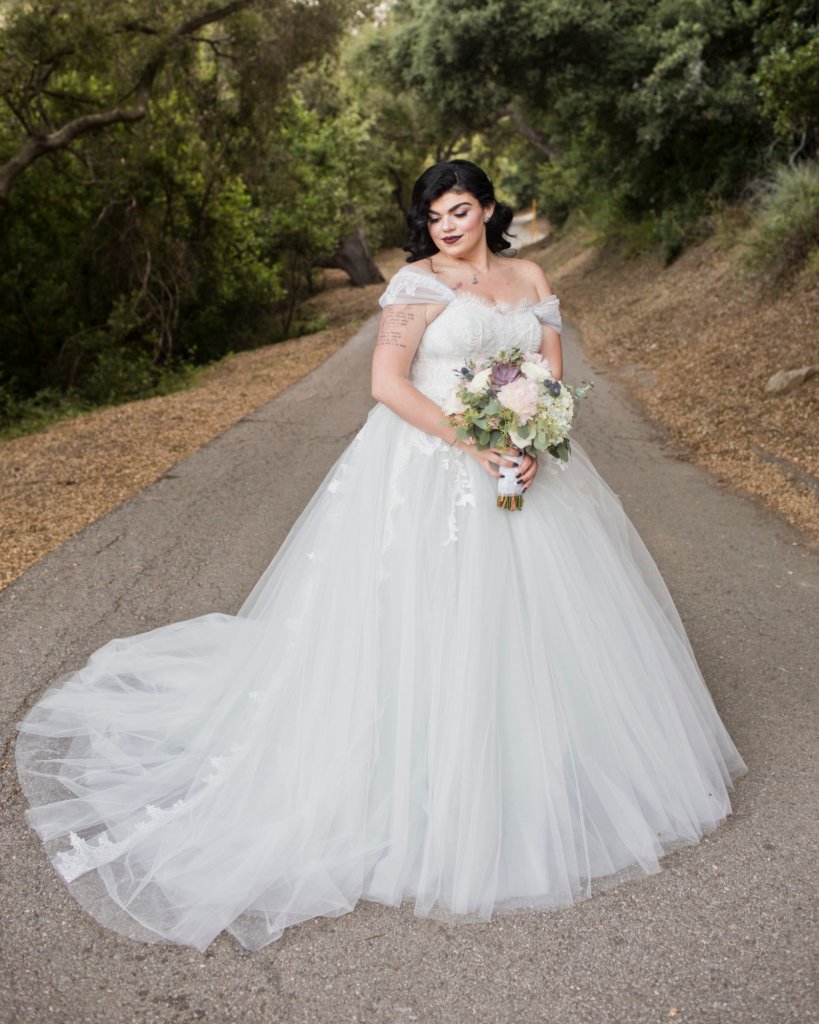 Style: #LD5066; Image Credit: Sloan Photographers
7. Style #LD5812
This dress from the Classic Collection is the perfect blend of trendsetting details and classic design. While the sparkling floral lace appliqué in the front and back are in keeping with the latest trends in bridal fashion, the figure-flattering a-line silhouette is forever timeless.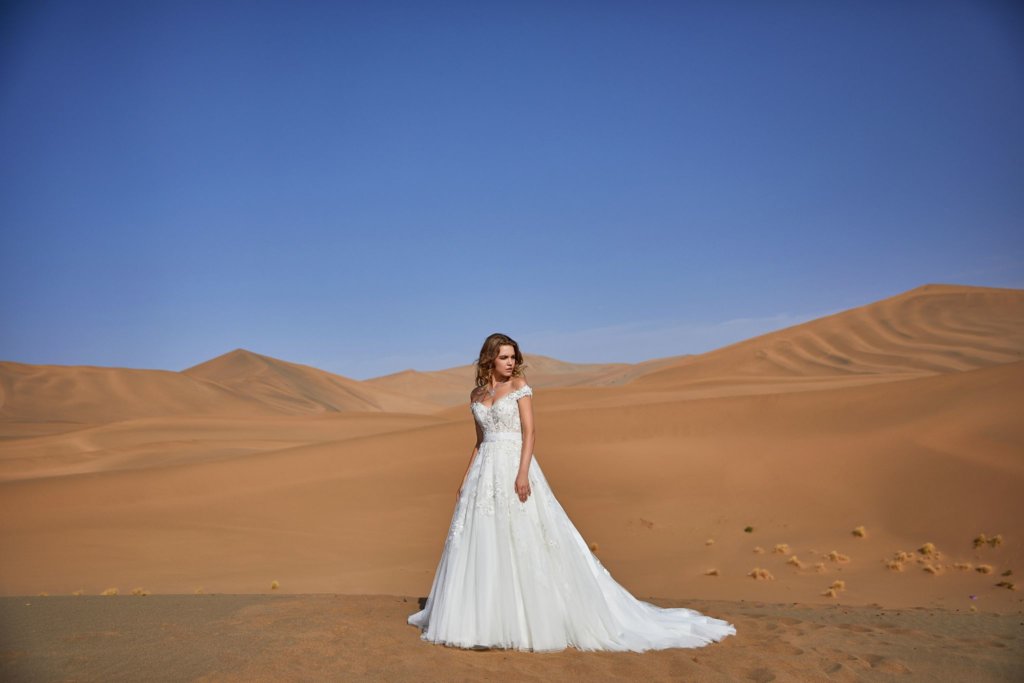 Style: #LD5812
8. Style #LWZF15028
This mermaid wedding dress from LB Studio Collection is for brides who want to don something unique and special on their big day. This dress boasts of classy 3/4 length sleeves, hot lace back details and a dazzling court train.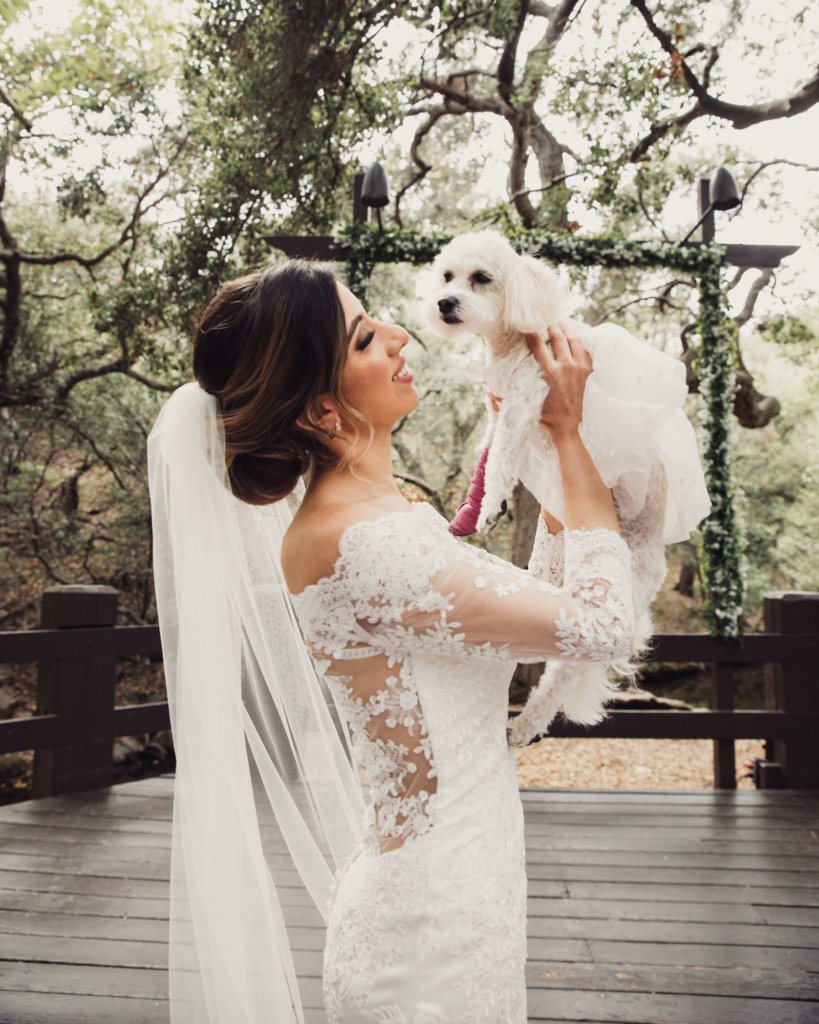 Style: #LWZF15028; Image Credit: VHD Photos
9. Style #LD4902
This a-line gown from LB Studio Collection perfectly folds in the modern edge and classic romance. It features delicate lace details and a plunging v back that will have all eyes on you… at all times!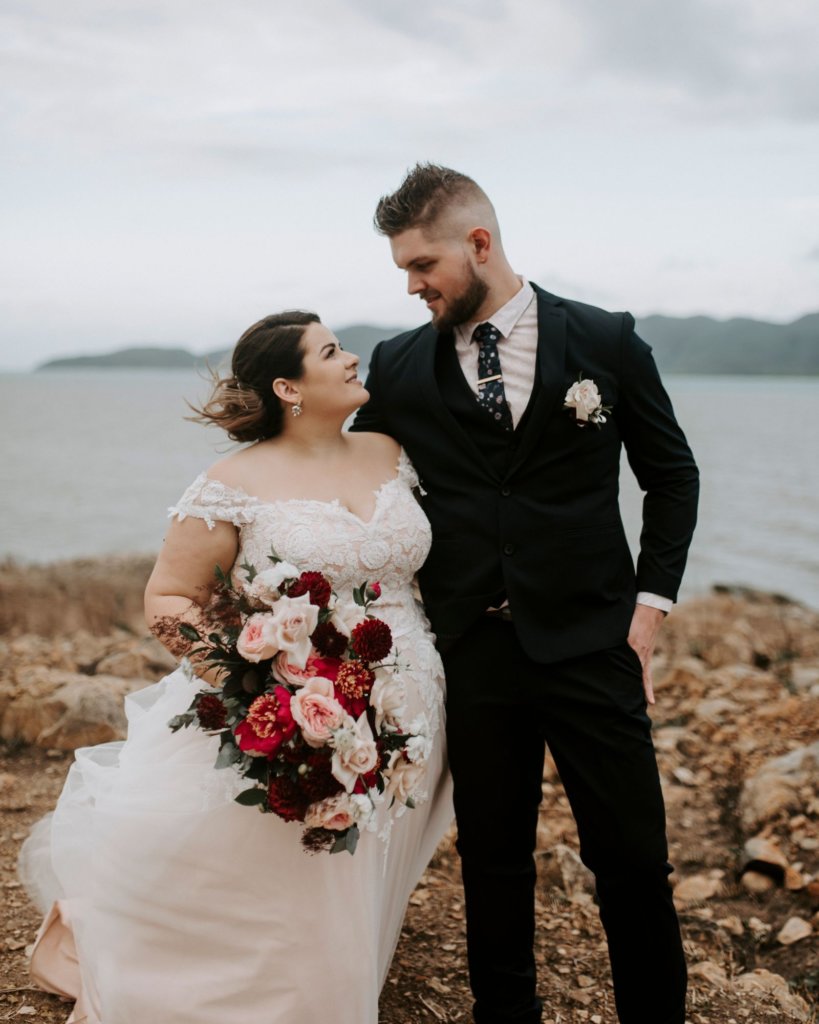 Style: #LD4902; Image Credit: Kacey Maree Photography
10. Style #LD5800
Last but certainly not least, this A-line gown is what you need if you want your wedding look to be talked about for years. Laced with sultry elements such as pleating, side slit skirt and a plunging back, this gown will enamor you with the statement it makes.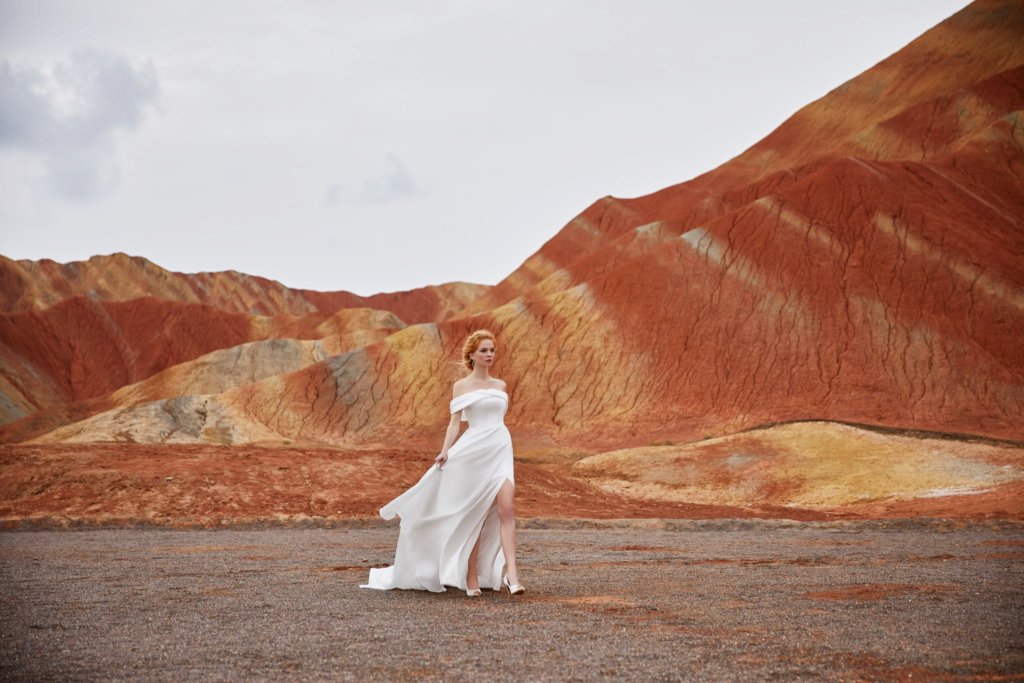 Style: #LD5800
These ten styles give substance to the fact that the trending off-the-shoulder neckline looks stunning in all types of wedding dress styles, whether that be time-honored or contemporary. Ergo, they are not just trending now, they are here to stay!