Inspired by Hispanic culture, Daniela & Anton were married in a unique "Dia de los Muertos" themed wedding in The Hacienda in Santa Ana, CA! Daniela was absolutely stunning in her dream tulle gown and it's our great honor to be a part of her special day. Wish this sweet couple a life time happiness!
All photos were taken by Tabetha Kilee.
Wedding Dress Style: #LD3932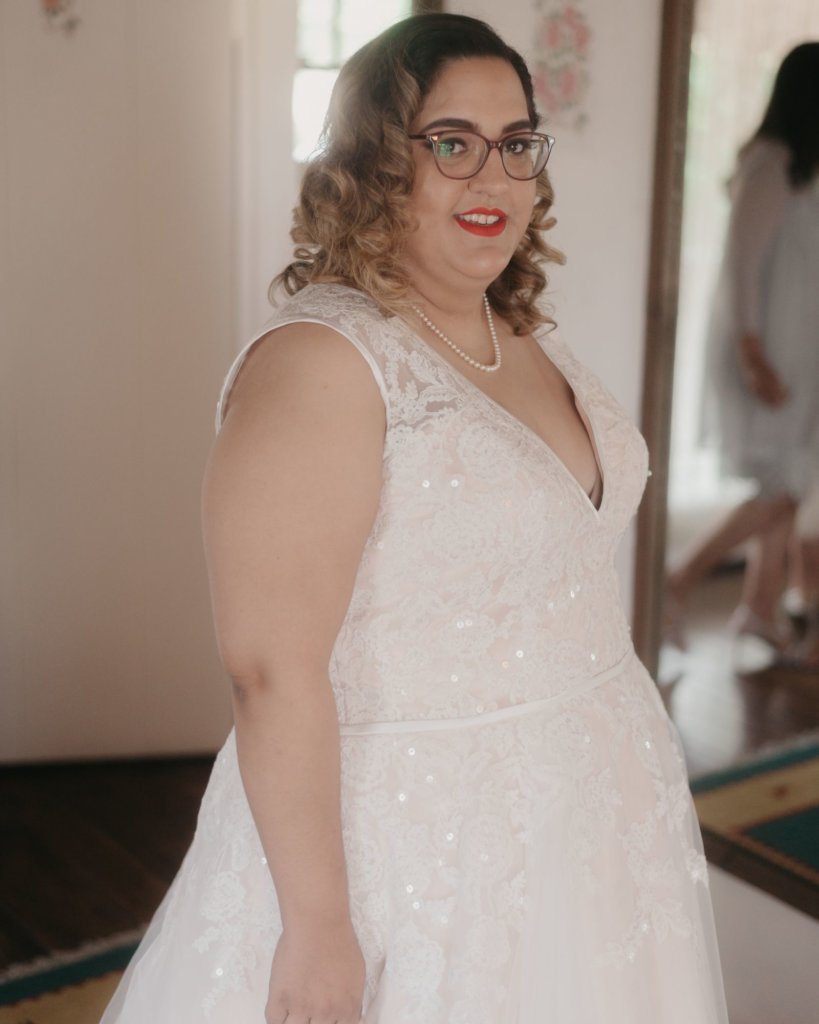 Q: Any advice or tips for future Mrs.?
Be calm! It will all work out! Most importantly, let your significant other help you. Our plans changed and our wedding date was moved up about 6 months from our original date. We suddenly found ourselves trying to plan a wedding in 3 months. We went to our dream wedding venue, and it was available! I browsed CocoMelody's website again and again, and settled on my dream dress. Don't stress about what others will think. Only worry about what you and your significant other want. IT WILL WORK. IT WILL BE AMAZING. There's no doubt about it. Your love is what is most important. Do not let family change your guest list, your song list, your decor. You do you. That's what will make it yours.
Q: What was the inspiration behind your wedding theme?
Anton and I are very proud of our Hispanic culture. When we found The Hacienda for our wedding venue, it all clicked and truly made our dream wedding come true. The decor and ambiance of the venue helped us embrace our culture in a simple way, and we were able to use "papel picado" as an accent with our puzzle guest book and wedding cake topper.
Q: Tell us your love story! Where & How did he propose?
Anton and I met on the dating site, Plenty of Fish. We then both found out that we matched on OKCupid as well. On July 11, 2013, we went on our first date to see Despicable Me 2, and we barely even spoke. The most notable topic during our first date was The Muppets. I did not think he would call me back, and he later admitted that I wasn't really his type, but he wanted to go on another date anyways. We soon began to bond over our many shared hobbies including photography, crafting, and Disneyland. After dating for a few years, we discovered that we probably would have met without the internet – we grew up not far from each other, I worked in the same shopping center that he participated in car meets at, and even ate lunch at the same restaurant regularly. It simply is meant to be.
Q: Did you enjoy the wedding planning process? Why or why not?
As stressful as it was, it was definitely a blast. It's something I had dreamed of, and I could not have asked for a better partner to share those moments with. It was a very important part of Anton and I's relationship. We did a lot of our decor on our own, so it was a neat experience.
Q: What was the best/most memorable part of the day?
Is it cheesy to say the whole thing? I think that the most memorable part of the day was when my father gave me away. Standing next to him and having Anton and my father share in that special moment was one of the most amazing things to experience. At that moment, it all felt real. I was finally standing in front of everyone, and ready to say "I do" to the love of my life.
Q: What did you love most about your #CocoMelody dress (es)?
My wedding dress was everything I had ever imagined. The color was so gorgeous, and because I supplied my measurements, it fit like a glove. The moment I put it on, I was so extremely happy and excited.
Q: What do you think about CocoMelody and the customer service?
CocoMelody was great! When I had a question, they got back promptly and my dress came only a few days later than expected.