Pockets are our love language. And we're betting it's the same for you. Especially when they come as a bonus to affordable bridesmaid dresses your gals will praise you for choosing! Cue Cocomelody who came and conquered in the comfortable, yet dreamy silhouette arena. This powerhouse of wedding fashion is a one-stop shop for stylish wedding dresses in all sizes, mother of the bride gowns, must-have-it accessories and you guessed it, epic bridesmaid dresses. And y'all, their newly released styles could not be more perfect for every season of the year!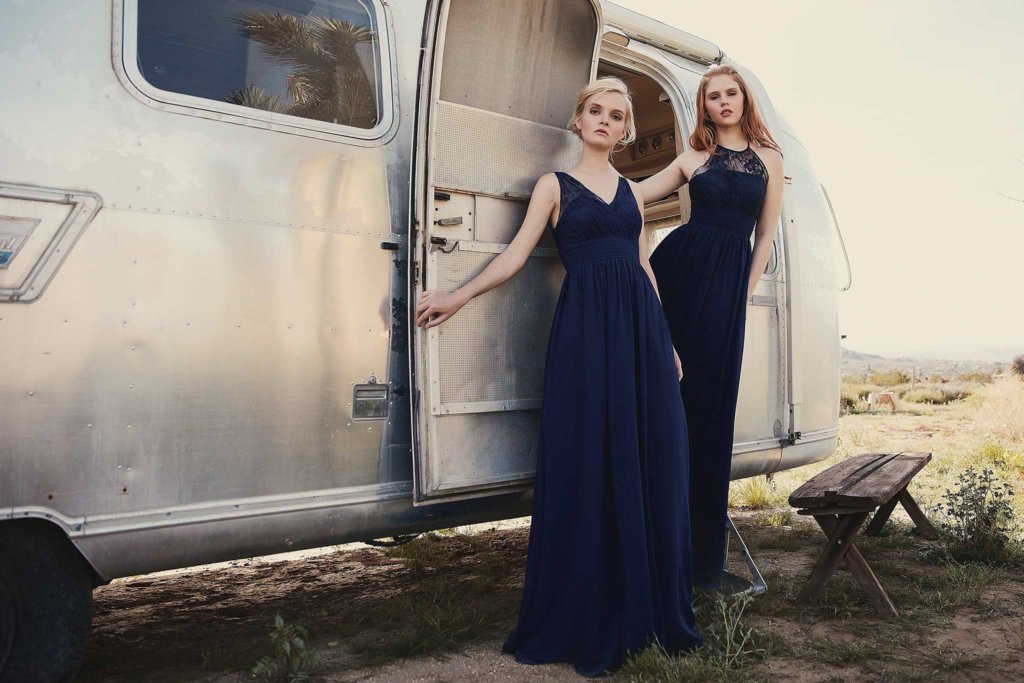 They've got a fabric frenzy going on in their online boutique and brick + mortar stores, leaving brides and their squad endless options to choose from whether it's soft velvet, twisted silk, sequined fabric, delicate chiffon, voluminous tulle or romantic lace appliqués. Styles for all sorts of weather… see what we mean?So it's pretty clear this lineup of 2020 bridesmaid dresses is a winner from start to finish, right? We went ahead and picked out our favorite styles for each season just for funsies (guys, this is what happens when you get sucked into the rabbit hole of fashion Heaven). So at the very least you guys can enjoy the fruits of "research!"
SPRING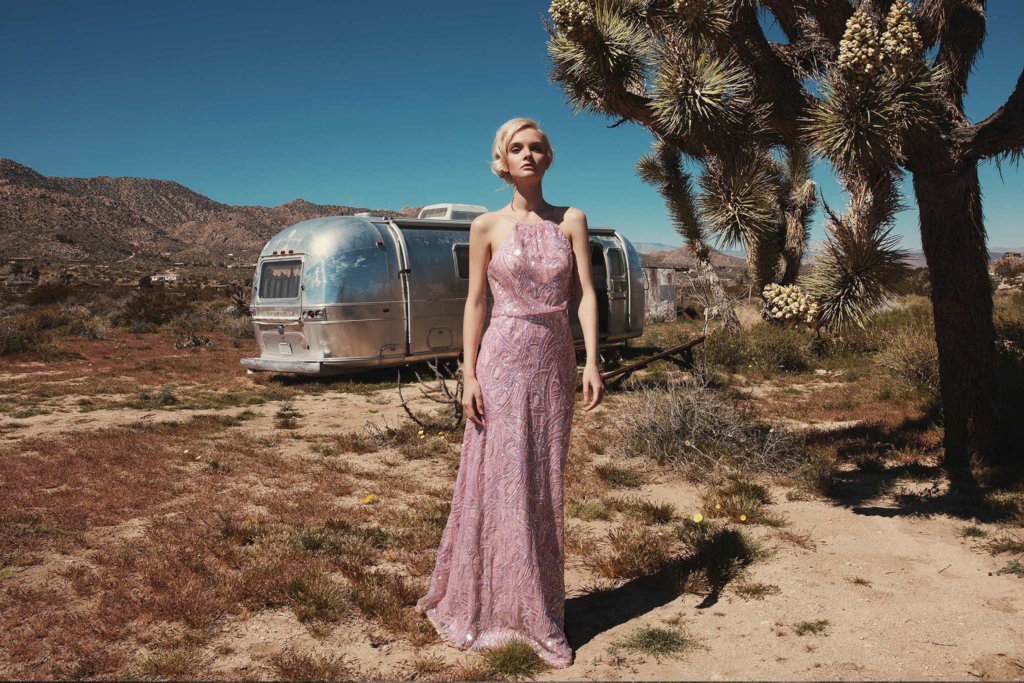 One-shouldered silhouettes, pastel tulle, flowy skirts, tender rose sequins, appliqué embellishments… these are a few of our favorite things! You'll find no shortage of 'em in the spring bridesmaid dresses we're sharing below. Three A-line silhouettes that'll have you begging spring to stay a little longer. Which one is your fave?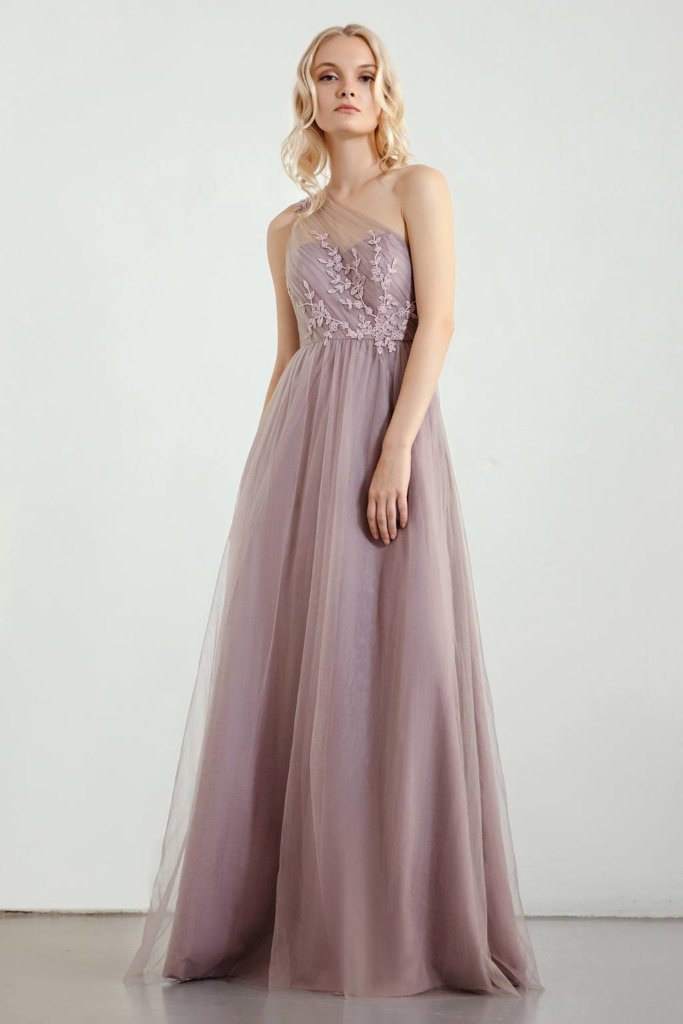 Emily
SUMMER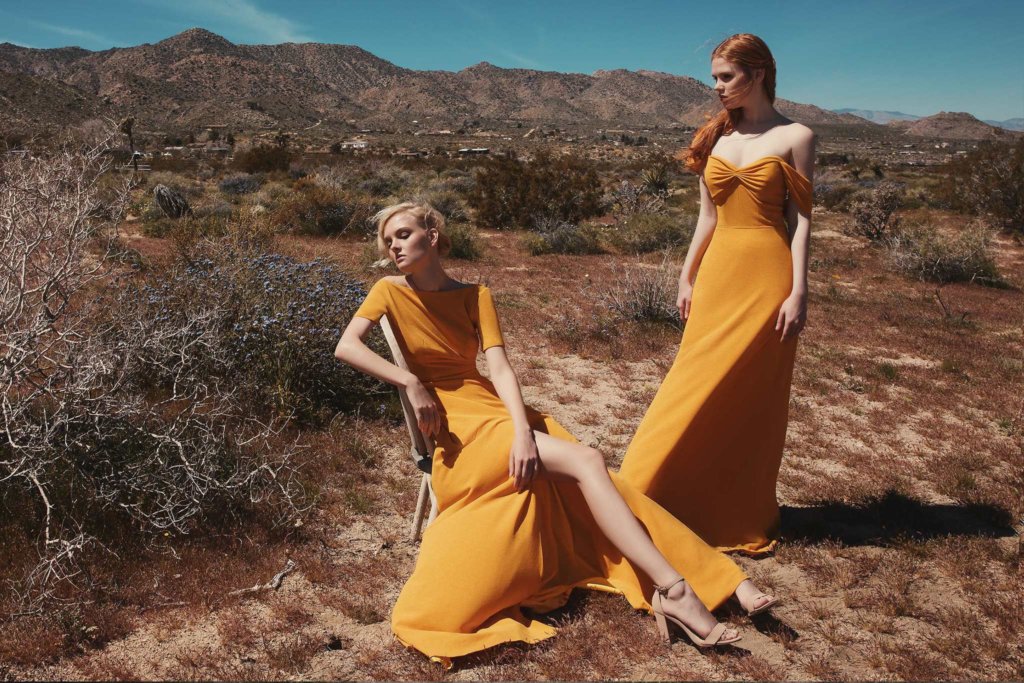 Sweep-brush trains, convertible silhouettes, open backs, romantic pleating, airy chiffon sashes and yup (POCKETS!), these summertime styles have us dreaming about dance floor twirls to Neil Diamond and al fresco cocktail hours just before sunset. Babe status!
FALL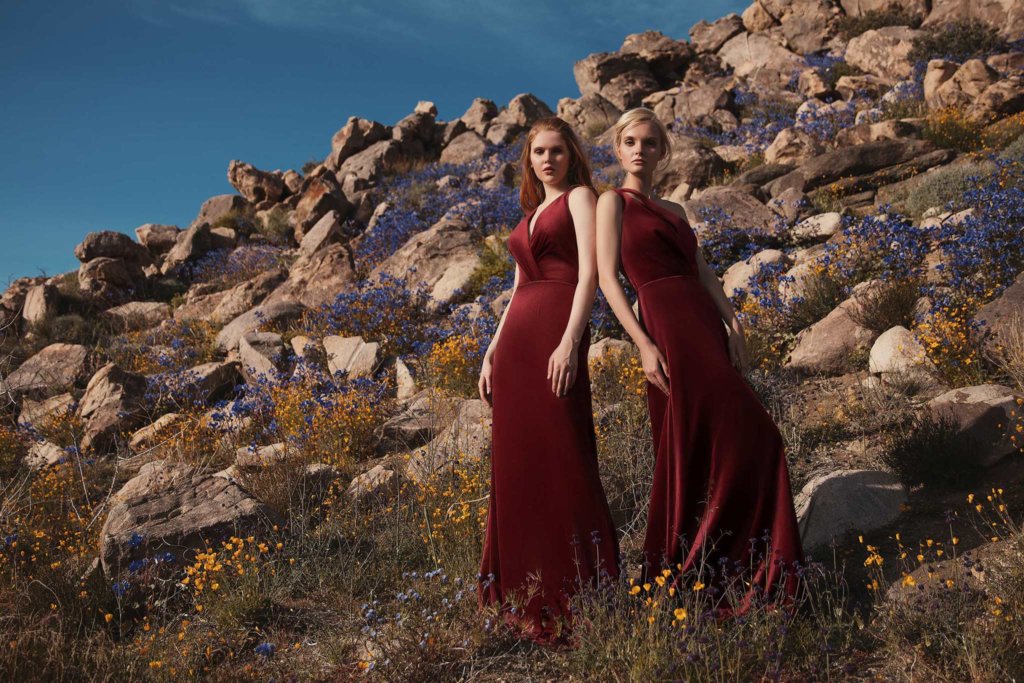 You may want to brace yourself for these chill weather stunners. Mermaid sweep trains, flutter sleeves, velvet goodness, sophisticated sheath silhouettes, dazzling sequins… these jewel-toned bridesmaid gowns are saying it's fall y'all!
WINTER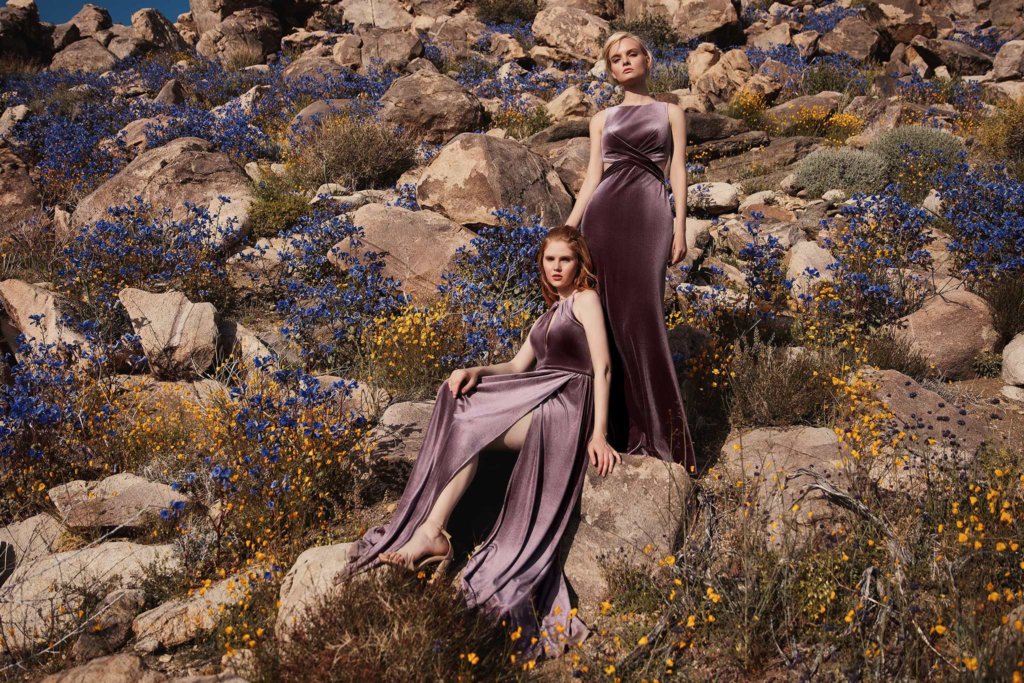 If frost yourself means a shower of diamonds, then treat yoself must mean a runway show with these winter bridesmaid gowns. With loose cowl necks, organza chiffon, strapless layered fabric bodices, gilded lace embroidery and dramatic trains, this bridal party fashion is right on the money for sophisticated soirées between December through February.
I mean, these styles are perfect right? And if you do want to customize colors or sizes, it's totally doable. What what?! We're thinking Cocomelody is a no-brainer for bridal party fashion no matter where or when your big day may be. But don't take our word for it!
Past Cocomelody bride, Iola K., spills the deets: "Thank you so much for the beautiful bridesmaids dresses you provided for our wedding day. The girls had a great time browsing through your large selection and were so happy to find something that suited each of their personalities. The colors were so vibrant and the fit was perfect for most of them. A few alterations here and there but nothing major. We went into the process expecting to have to do a few minor adjustments. You never know how the sizing will work online. A few of my girls ended up ordering a size larger which was easy to take in. The other girls ordered in their size and needed little to no alterations. Just a hem. The dresses were so well made.
I am so grateful that I found you guys. I wish we could get married again and again to work with you! Your team was exceptional when it came to answering my questions in a prompt fashion and you guys went above and beyond to ensure that my ordering process was efficient and easy. I definitely ugly cried when I received them in the mail.
I have been and will continue to tell anyone getting married to order from you guys."

Fashion is always top of mind for us, so we'd love to hear which styles speak to your soul in the comments below! See the full Cocomelody bridesmaid dress collection for 2020 here, and get ready to fall in love with them yourself. Hey, who says they can't work for your engagement party or rehearsal dinner too? Give us an excuse to wear a floor-length velvet dress and we'll take it every time.
This blog is shared from Ruffled Blog, find the original article here.