Andrea & Ozell had a beautiful rustic wedding in Cleveland, Mississippi. They chose colors coupled with this theme to make their dream wedding come together beautifully! Andrea also slayed her fit-and-flare gown. A big honor to play a part of Andrea & Ozell's wedding day. Congratulations and wish them happy forever!
All photos were taken by Demarcus Drakes.
Wedding Dress Style: #CWLT16002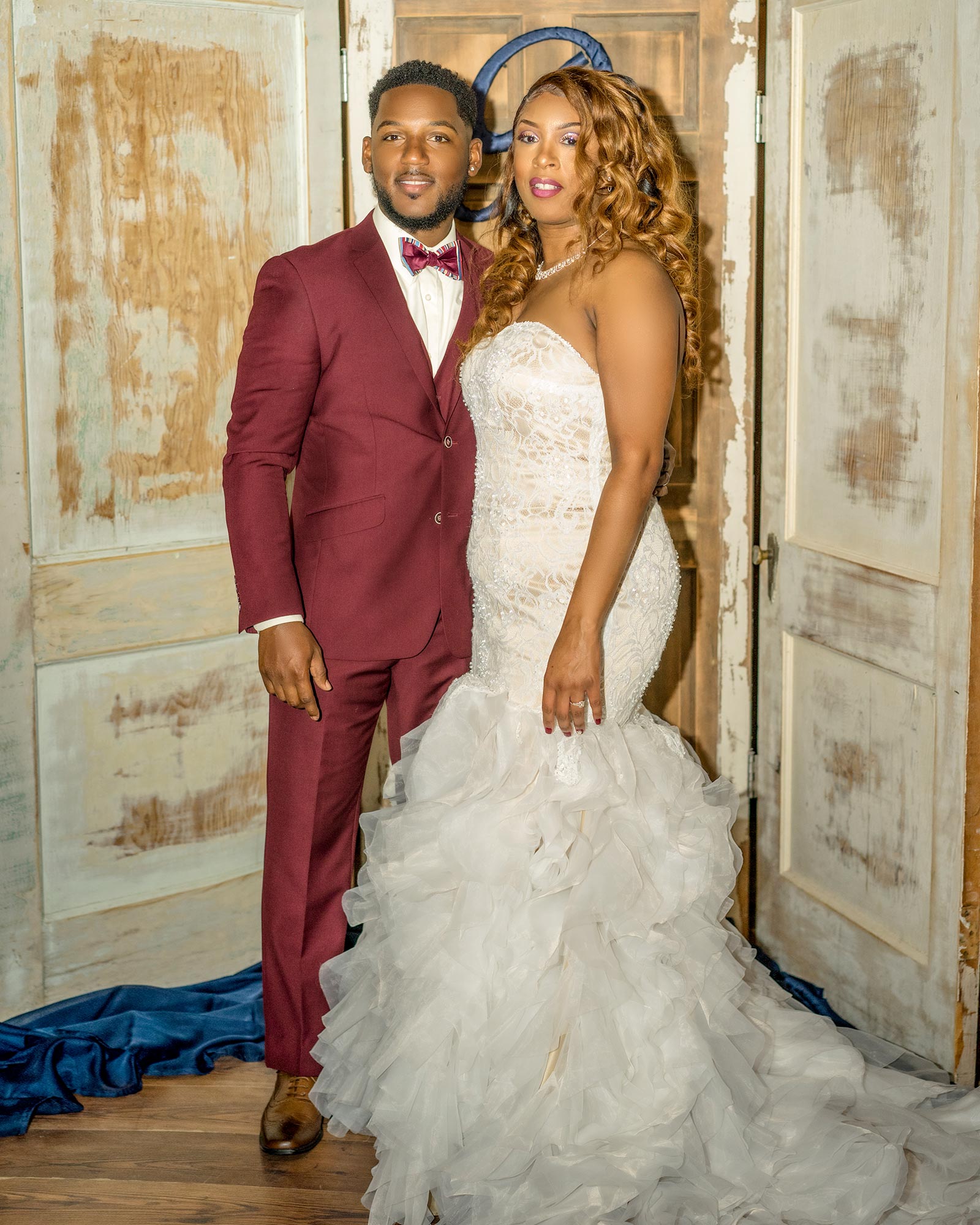 Q: Any advice or tips for future Mrs.?
PLAN EARLY! Involve your closest people so that you can have a more memorable experience. Stick to your ideas though. Make it your dream wedding.
Q: What was the inspiration behind your wedding theme?
I love the rustic look. I knew, once my husband proposed that I would use this theme. Our colors coupled with the rustic theme made our dream wedding come together beautifully.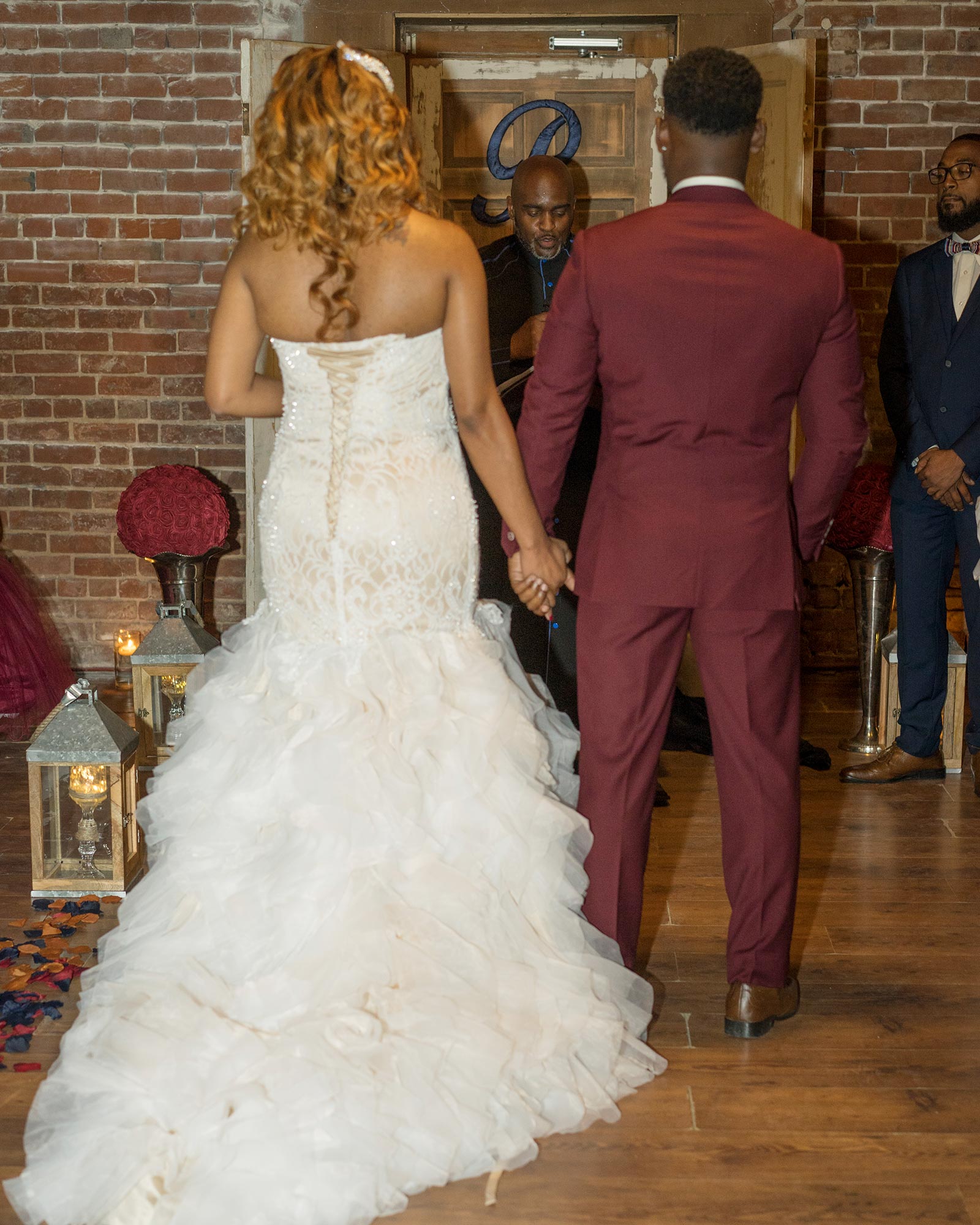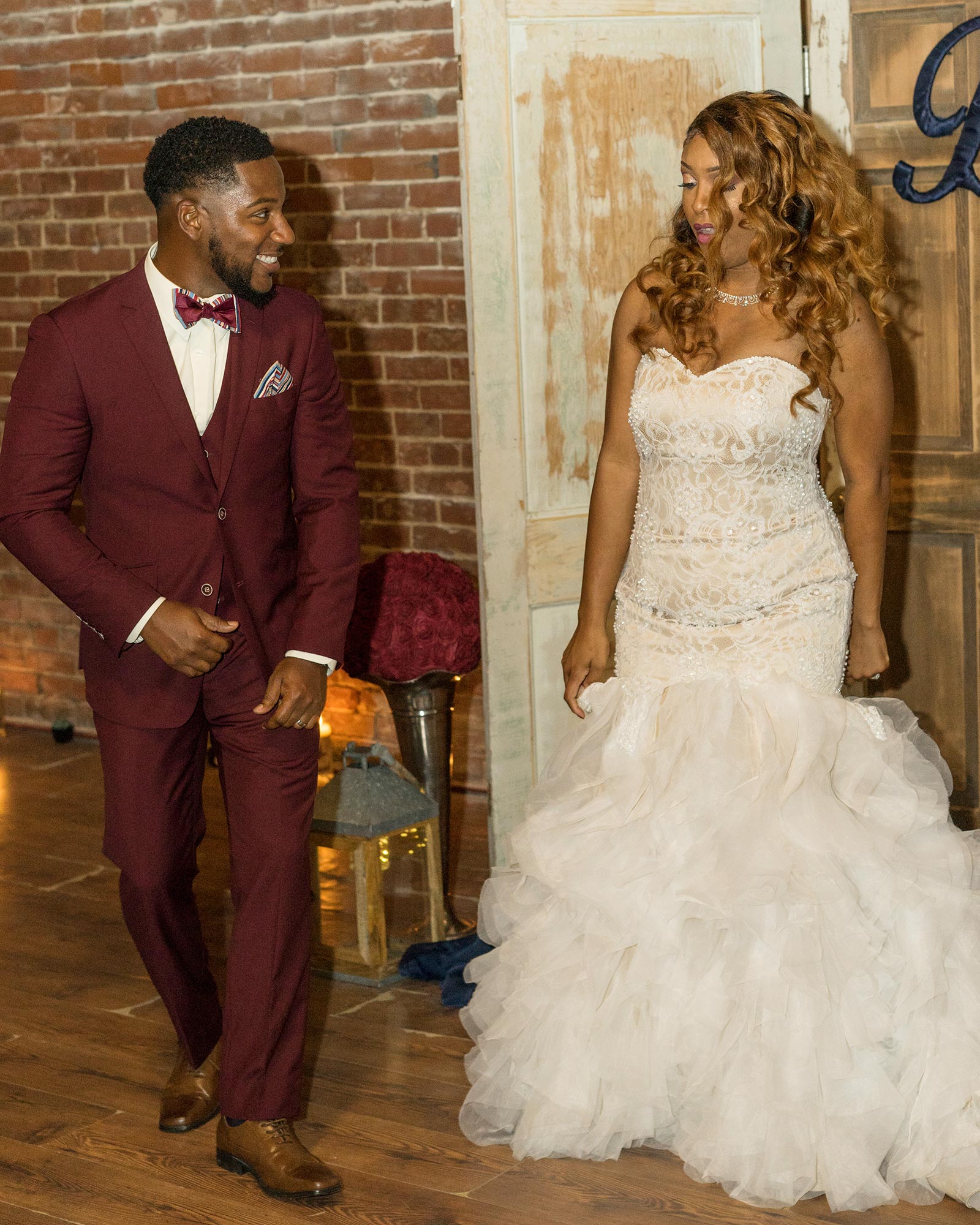 Q: Tell us your love story! Where & How did he propose?
Ozell and I met years back through a mutual friend. At that time we were both dating other individuals, so we really never conversed or interacted much. Years would pass and he would send me a friend request on FB. He then inboxed me with the message, "No disrespect, but you are beautiful" It would be a year and a half before we officially dated and the rest is history.
Q: How would you define the message "Dare to Love"?
Dare to Love is perfect for us because we had gotten out of tumultuous relationships and was a bit hesitant about finding "the one". There was a bit more hesitance because I am older, but the more we talked, dated and got to know each other, the more we were intrigued with the "possibility". Eventually, he and I both open up our hearts as wide as possible and allowed each other to shower one another with the love we'd prayed and wished for. We definitely dared to love.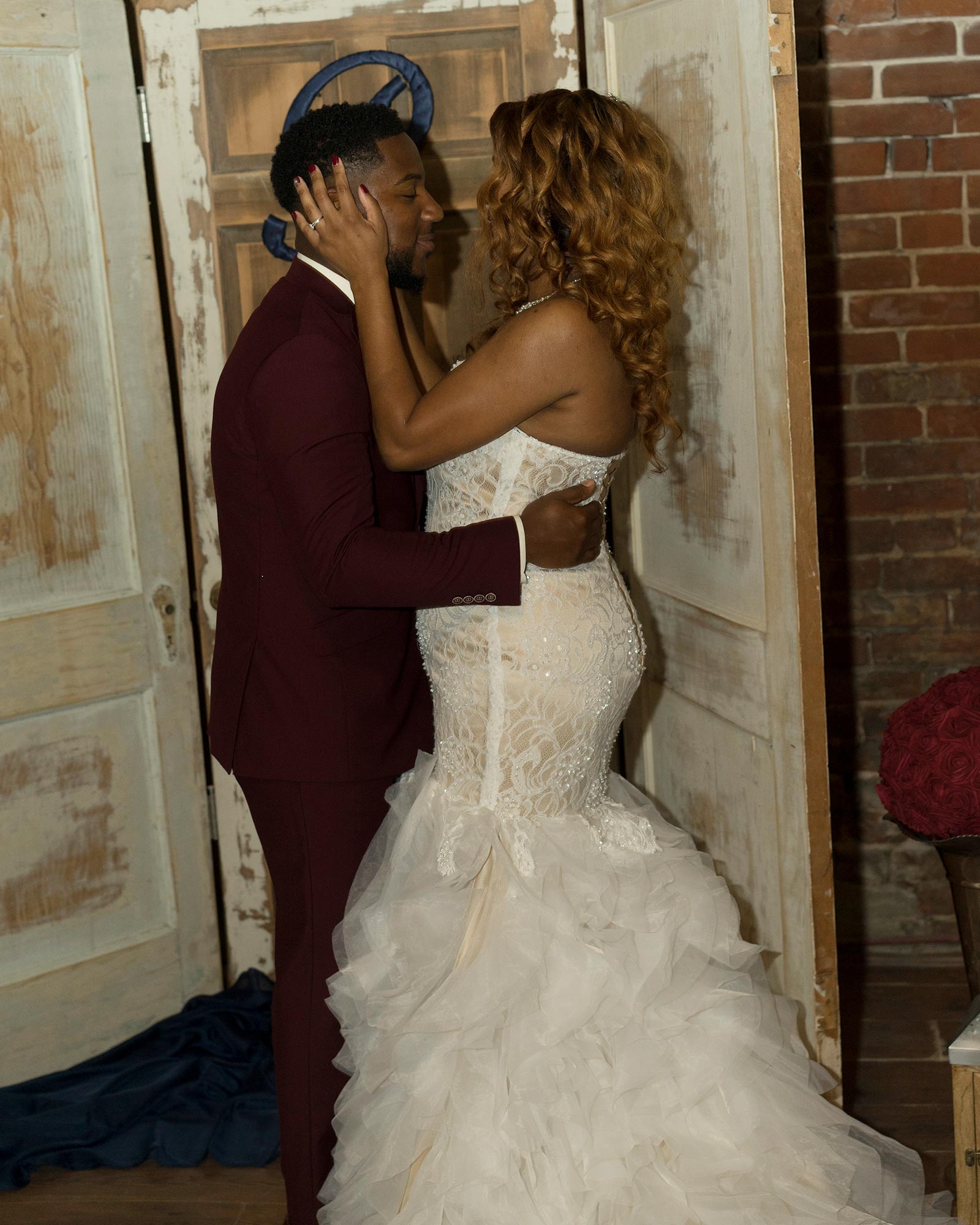 Q: What was the best/most memorable part of the day?
The most memorable part of my day was listening to my husband recite his vows. I had 3 children going into the marriage and he embraced and loved them from early in our courtship to now. Prior to reciting his vows that he had written to me, he addressed the kids expressing his love for them and his love for me. It was the most memorable part of my wedding.
Q: What did you love most about your #Cocomelody dress (es)?
I loved the intricate lace and beading on the dress. I appreciated the fact that not only was the dress extremely affordable with great quality, It surpassed my expectations. Its rare to get an item that you ordered online and it looks exactly like it looks online. Its even more rare to order something and it looks better. My wedding dress looked better in person.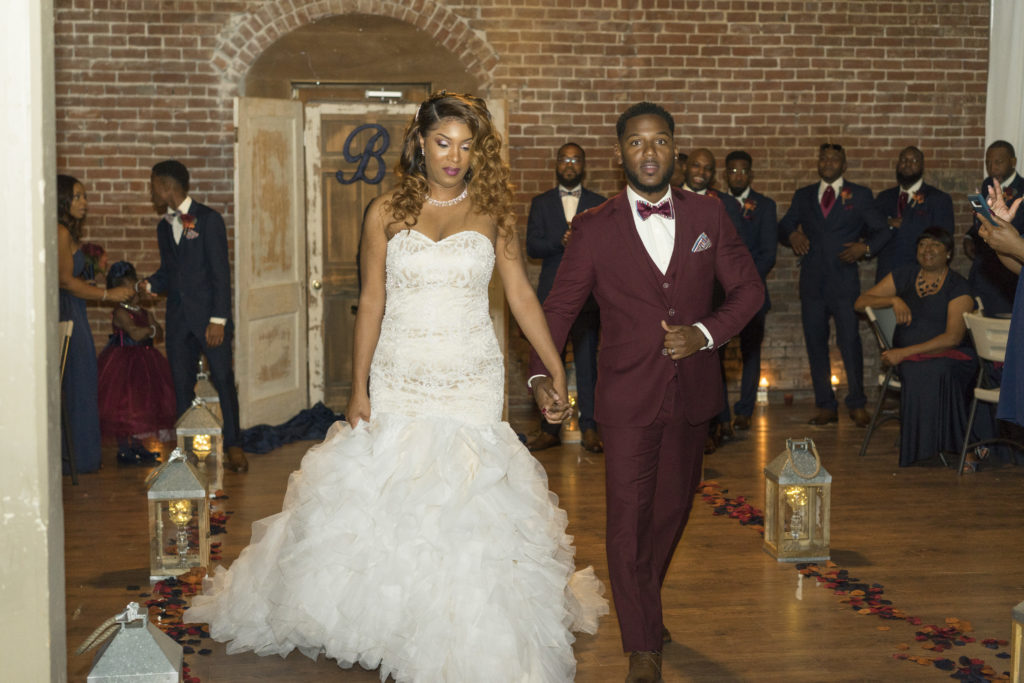 Q: What do you think about Cocomelody and the customer service?
I love the professionalism of Cocomelody. When I initially placed my order, I sent the wrong measurements. I sent them a message and received a response from them in no time, assuring me that the necessary corrections would be made. I received my items in a timely manner. You get super affordable, high quality, BEAUTIFUL dresses that look better than some of you designer wedding gowns. I HIGHLY RECOMMEND THEM!