Rachel and Brandon tied the knot in Los Angeles National Forest. They had a rustic, bohemian and casual theme with lush greenery elements. Tears were flowing during the first look and we can see why – Rachel was incredilbly beautiful in her dream tull gown from Faith by Aniia. It's our great honor to be a part of her special day. Congratulations and wish Rachel & Brandon everlasting happiness!
All photos were taken by Christine Flower Photography.
Wedding Dress Style: #ALB12280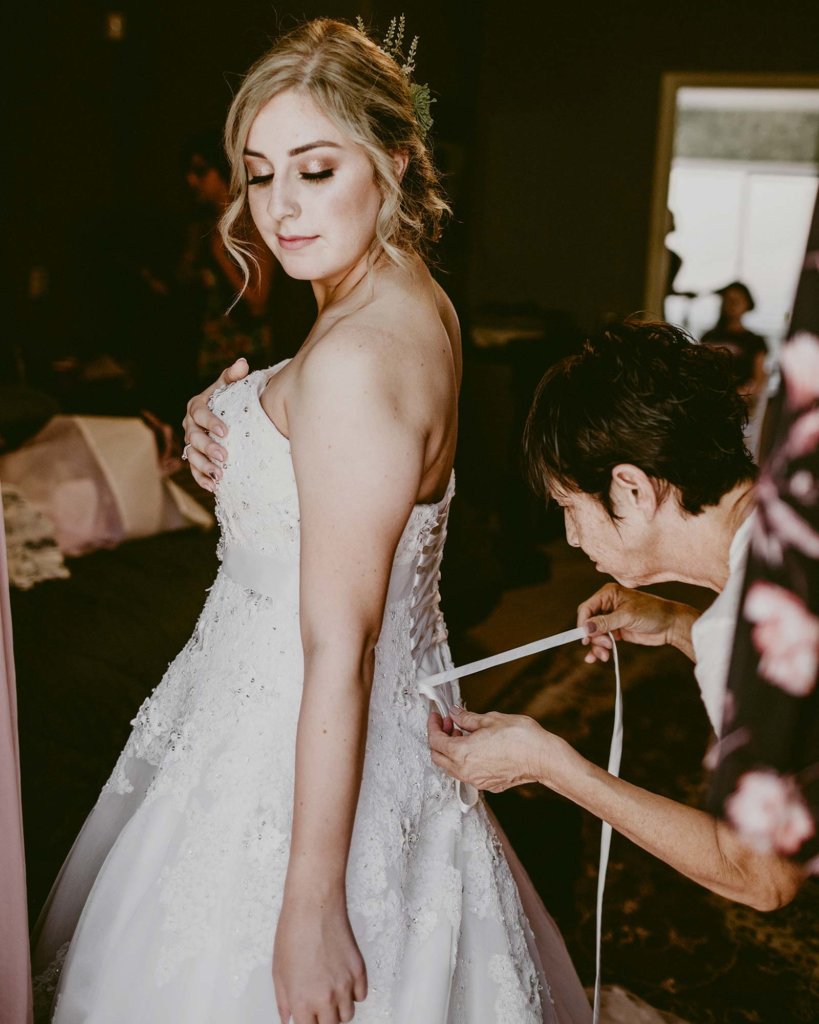 Q: Any advice or tips for future Mrs.?
Future partner want, don't let other people sway your opinion. This day is about you and your love. While people mean well, don't let them pressure you into buying/choosing/getting anything that you don't feel right about.
Q: What was the inspiration behind your wedding theme?
I wanted to be as bohemian as possible, without making it too causal and alienating any of my more conservative family members, with a little "traditional" thrown in to fit my husband's vision.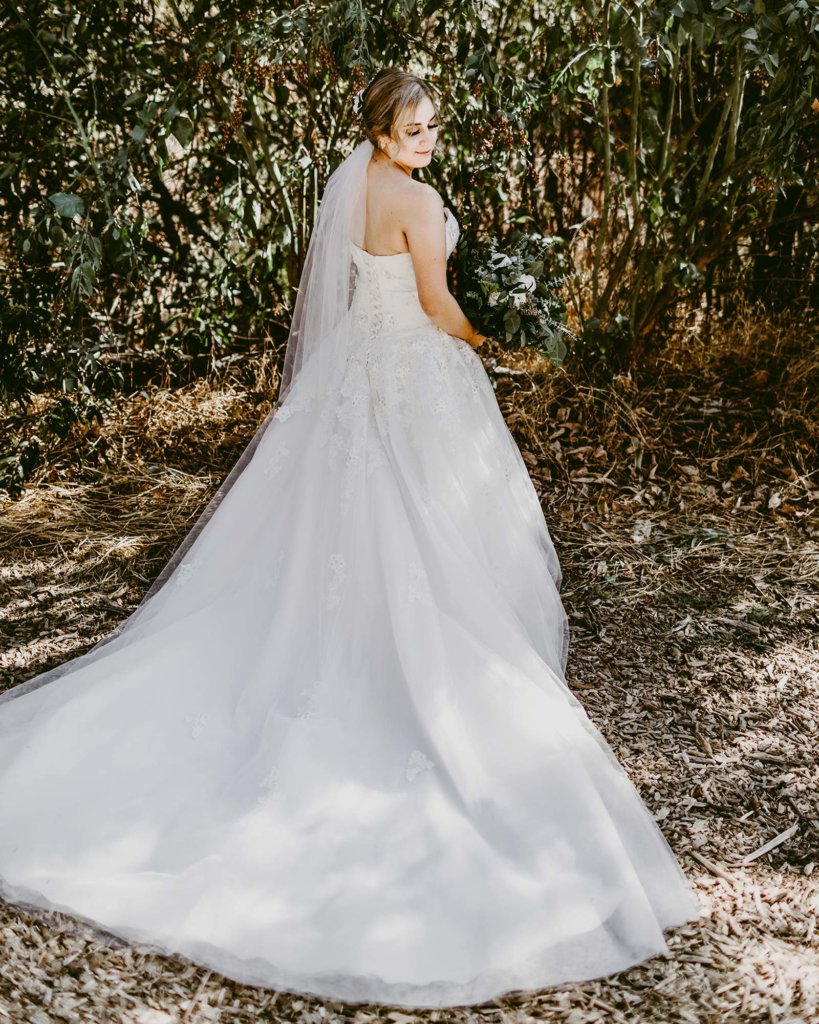 Q: Tell us your love story! Where & How did he propose?
I met my husband while he was performing in a comedy fundraiser to send his Christmas show cast to perform Off Broadway in New York (the show has been running for over 18 years in LA, but they wanted a bigger, more ambitious venue).
And about 1 and a half years after that, in the middle of one of the shows, he stopped and pulled me on stage and proposed to me in the exact same theater where we met in front of a sold out crowd. It was beautiful. It was a surprise to all of his cast mates, but luckily someone recorded it, and now I have that memory forever.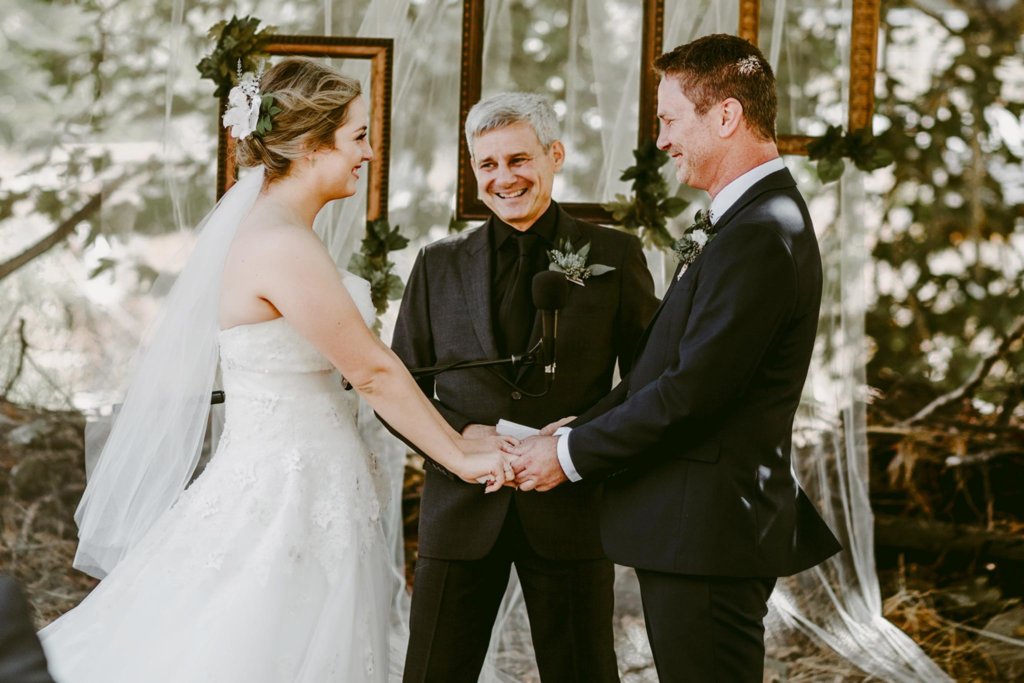 Q: How would you define the message "Dare to Love"?
Love isn't easy! Taking a risk and investing your time, emotions, and care into someone is a large responsibility and takes time and effort. But it's worth the investment, you have to put your true self out there for someone to see and love. You have to be comfortable letting someone love you for who you really are.
Q: Did you enjoy the wedding planning process? Why or why not?
Yes and no. I didn't hire a planner, but now I 100% understand why brides do so. I was very protective of my vision, I didn't want a "cookie cutter" wedding that everyone had been to before. I wanted something uniquely us. So I loved coming up with the design, picking my vendors, etc. It was the little stuff that I wished I had had help with. Like dropping off checks, calling and confirming deliveries, handling day of mishaps, etc. The little things are what stressed me out more than the big picture things.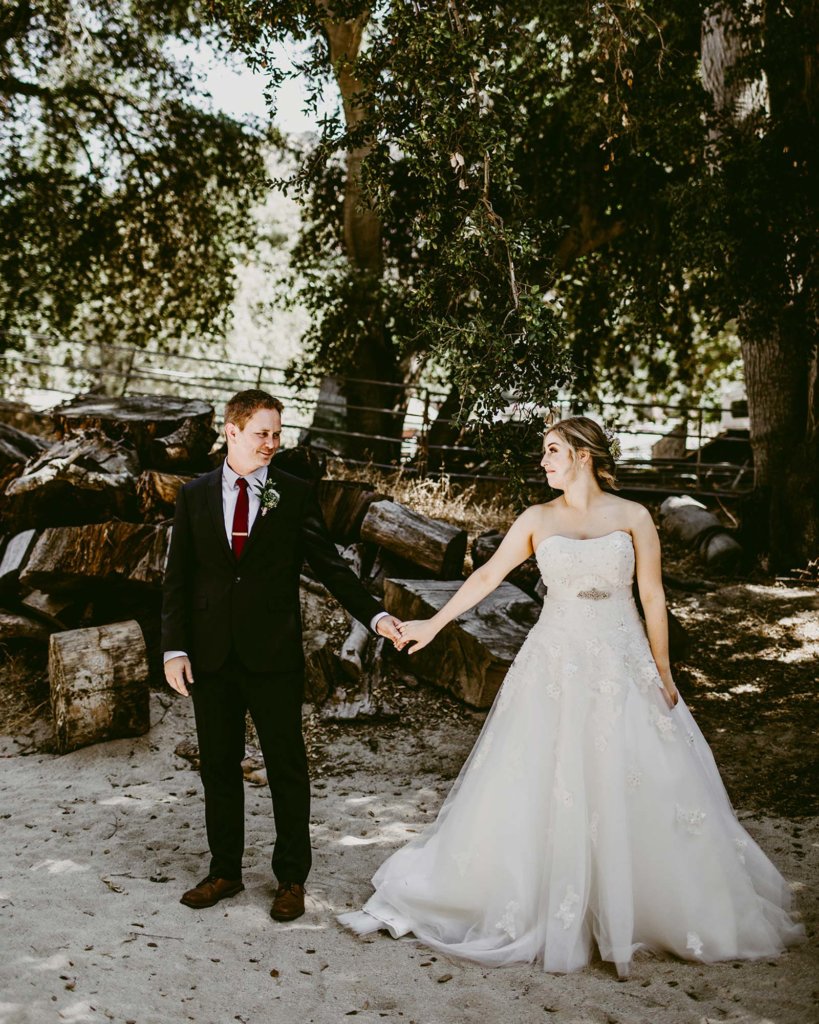 Q: What was your hubby's reaction when he first saw you on your big day?
Tears! We did a first look and they're some of my favorite photos. It was such a hectic morning, we were thankful to be able to see each other and take our moment together.
Q: What did you love most about your #CocoMelody dress (es)?
I loved how it made me feel. I went in saying "No ball gowns. No strapless. No corset backs." And I literally walked away with a strapless, corset back ball gown. Because I tried on a few and we tried this one on "just for fun!" and I felt secure, beautiful, and comfortable in such a grand gown. And I was able to add some custom sparkle and beading to make it feel truly like MY wedding dress.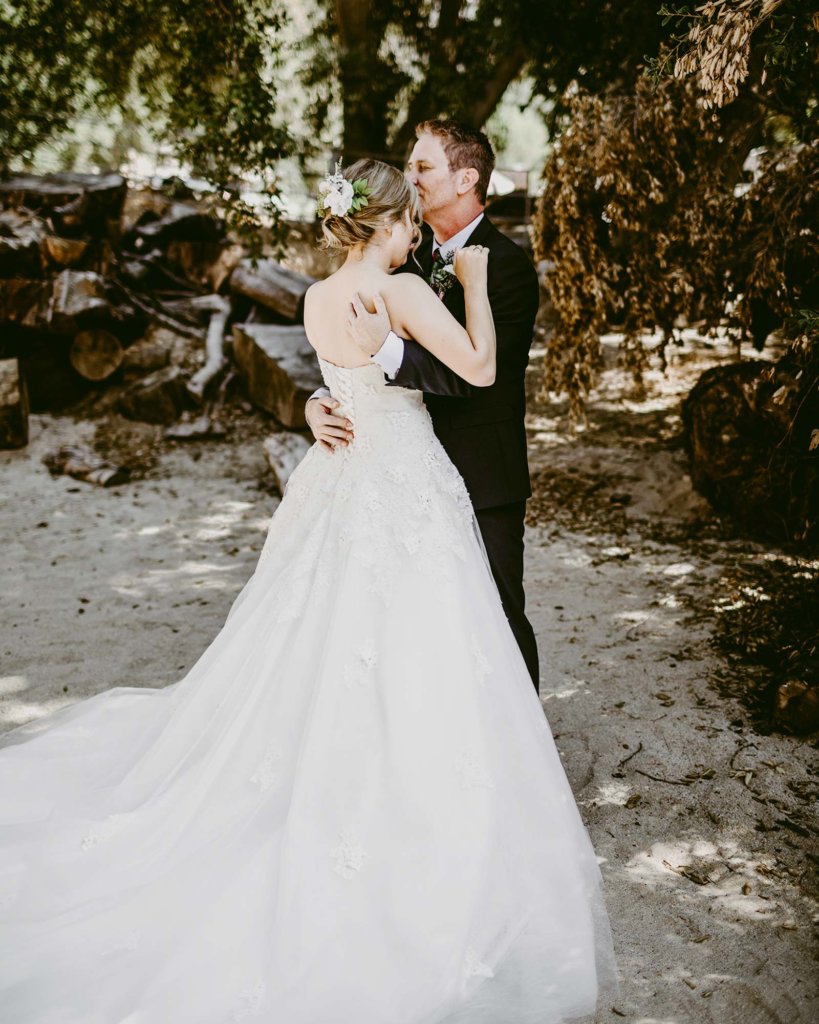 Q: What do you think about CocoMelody and the customer service?
Fantastic. There was a mishap with my belt, the placement was not where I wanted it, and I explained to the staff that I couldn't come back to pick it up on a later date, as I lived almost 2 hours away and the wedding date was right around the corner! They made it work- CocoMelody called in alterations and fixed it right away while I waited! That left a huge impact on me and I am very grateful! They showed myself and my mom how to lace up the gown and how to put up and take down the bustle of the gown, which was very helpful on the day! There was no chaos of figuring it out for ourselves!