It is crazy how time flies; it seems like we were just celebrating a new year yesterday and here we are closer to end of the year! Stores have already stocked up on Fall and Winter décor, coffee shops are announcing their well known Pumpkin Spice lattes and do I already see the leaves changing colors?! To be honest, I am looking forward to the crisp clear air and evenings wrapped in a blanket enjoying a cup of hot chocolate. For those brides who are getting married during these seasons, we have a range beautiful wedding dresses with sleeves to offer. Here are our top 10 picks!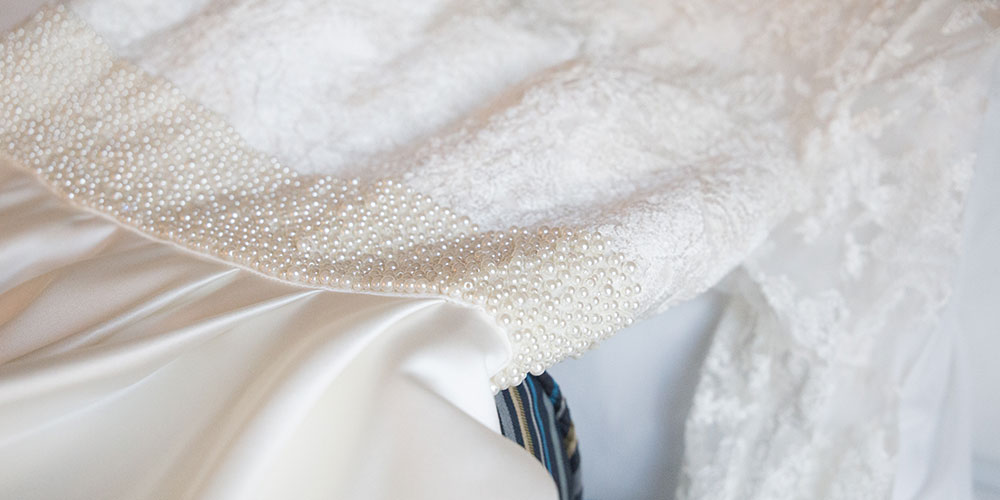 1. LD4622
When you think of a perfect dress for Fall or Winter, lots of lace and tulle come in mind, also beautiful embroidered long sleeves. The LD4622 has all that to offer. This gown is for every bride who is in search of that romantic princess like feel. If you want to add a little bit of puffiness, a petticoat is recommended.
2. LD5693
The details on this dress are simply breathtaking! Not only is the lacing in the front a stunner but wait until you see the back! I like to consider this dress the "Grace Kelly" because it certainly is a timeless classic. The thin band accentuates the waist and the detailing on the sleeves adds for extra glamour.
3. LWKF15003
The next dress I have to offer is this gorgeous trumpet gown. With its lace details and key hole back design, this one is certainly a head turner. For brides that are looking for a wedding dress with a whimsical dreamy vibe, this one is for you. Not only is this dress a pure beauty but is currently 60%, yes 60% off!
4. LD5731
Another beautiful classic is the LD5731. Perfect for brides, who love a hint of vintage and elegance. This A-Line dress will certainly turn heads with its intricate lacing and embroidered train.
5. LD4481
This dress is what dreams are made of. Talk about dreamy! It has that soft, lightweight appearance to it, where it seems that the bride is floating down the aisle. A petticoat is recommended to give it the poof it needs. Another beautiful detail is the bateau neckline which drapes down to an open back.
6. LWZF15028
Simply stunning with its embellishments, this mermaid wedding dress is for the bride, who likes to be dramatic and classy. The off the shoulder neckline is certainly the statement piece of this dress. Although it offers a closed back, it is lined with a beautiful lace design that will make you do a double take. Do not miss out on this one as it is currently 60% off!
7. LD5445
What I adore about this dress, is the difference in texture. On top the focus is on lace detailing around the neckline and then comes down to a wide pearled belt that hugs your waist in the right place, after that the dress flows into a satin skirt which gives the dress a very feminine and youthful look. I am sure Audrey Hepburn would have loved this kind of dress.
8. LD4203
The LD4203 offers beautiful appliques and beading from top to bottom. A very classy and elegant dress which features a v-neck that is not too deep and provides the coverage needed. Interesting is that this open back has a corset-like closing instead of the typical button/zipper variation.
9. 1064
This chic gown is from the Ida Torez collection and is certainly one of a kind. The keyhole back is quite the statement with its tie that drapes elegantly down the back. Meticulous lace details are found along the sleeves and bottom of the dress. Due to its sleek look this dress offer the right amount of elegance and sophistication.
10. 8006
The last dress I have to offer today is another one from the Ida Torez collection. Her designs are known for that sleek, elegant and timeless look. If you liked the previous one, you might fall in love with this beauty which features intricate lacing on the sleeves and train, as well as artful beading throughout.