Tying the knot this fall? Looking for the perfect gown that's "in keeping" with the latest bridal trends? You are at the right place. We have compiled this list of five cool and cozy wedding dress ideas that are perfect for a fall wedding.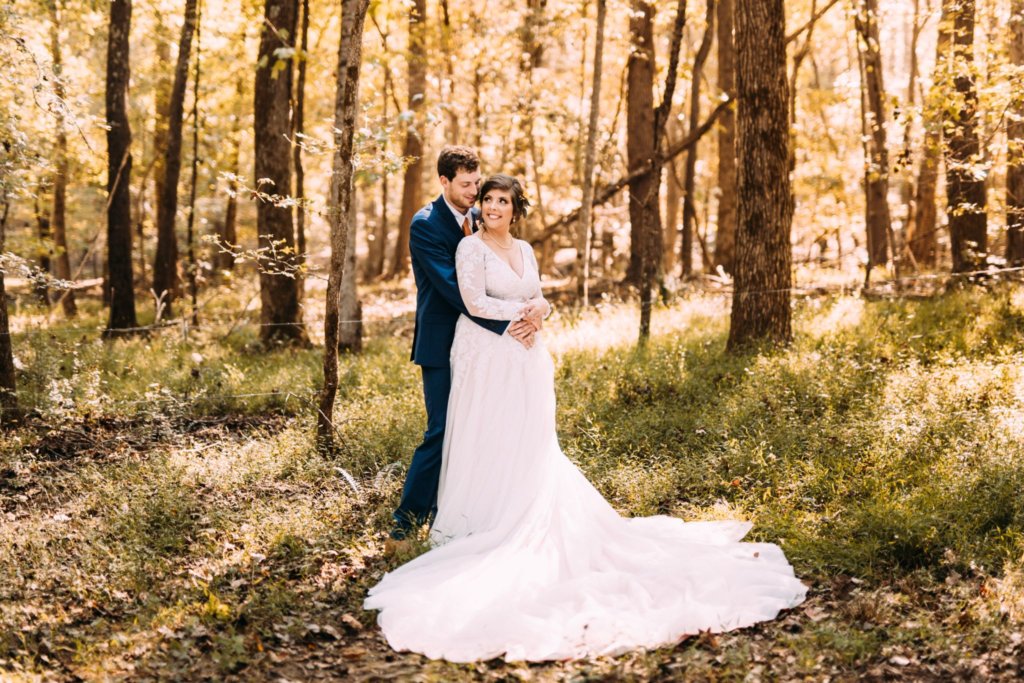 Style: #LD4432, Image Credit: Mary Claire Photo
1. Tulles
Soft layers of tulle have been a hot wedding dress trend for as long as we can remember. No wonder they are a favorite among stylish brides this year. Many of the tulle wedding dresses are strapless, but it is not straight across neckline which seems to be dominating the fall wedding dress trends this year. The softer and more feminine sweetheart strapless necklines are 'What's Hot!' in 2019. These gently shaped yet very glamorous necklines also tie in beautifully with the playful elegance of the season you are getting married in.
2. Princess style gowns
The royal wedding of Prince Harry and Meghan Markle might be a little older than a year, but the trend for wedding dresses that inspire royalty is pretty much still on this Fall – and pretty strong at that. The gowns "in-trend" this year are more sophisticated than poufy, perhaps inspired by the elegant and chic styles of the royal brides. We aren't talking puff sleeves and cathedral length trains. We are talking silk ball gown wedding dresses with flat box pleats and fine lace trim. Delicate crystal beading or silver embroidery are other lovely accents for regal style princess gowns. Small tiaras have made a roaring comeback as well. So, if you want to make your big day a bit more magical, consider wearing a tiara.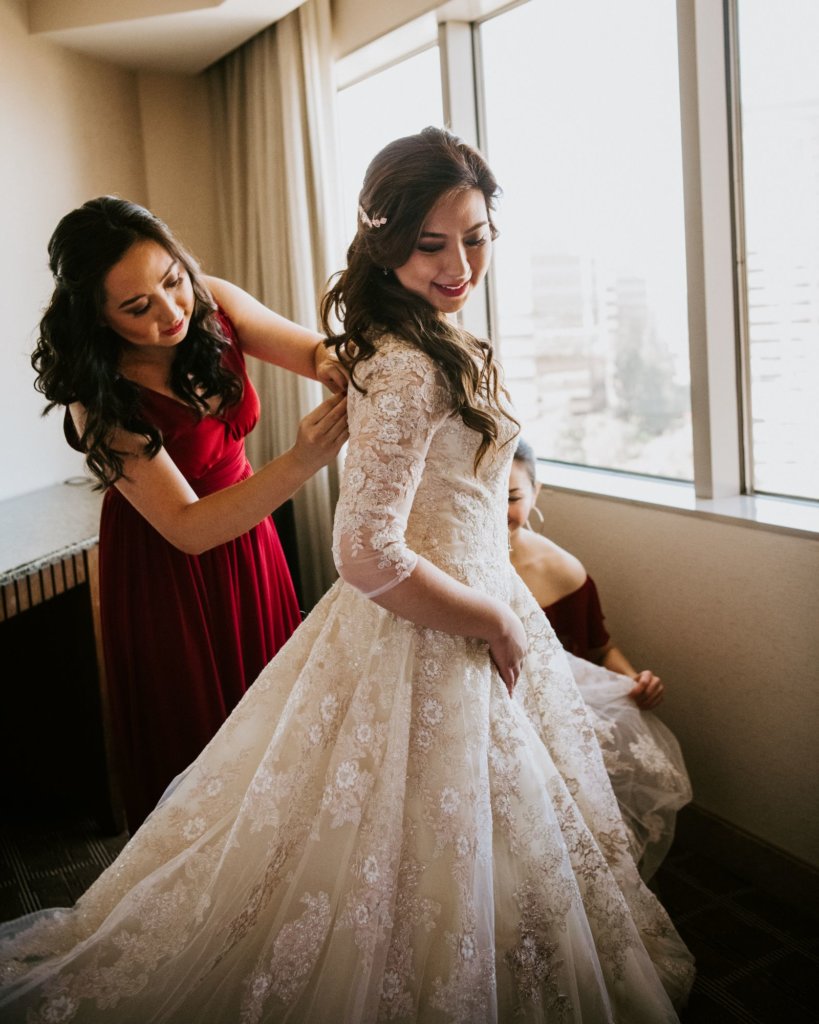 Style: #LD4622, Image Credit: Pretty Branch Wedding Photo & Video
3. Lace sleeves
Wedding gowns with sheer fitted lace sleeves are trending this year. Brides who have grown tired of strapless gowns will be delighted with this trend. Even before the royal wedding, designers had started to feature these gowns in their collections, but now the number of options has expanded even more. How nice to finally have choices for Fall wedding gowns that are not sleeveless! If you still like the look of strapless or are concerned about how long sleeves will limit your arm movement (because they do), consider adding a fitted lace shrug over your bridal gown to get the look for the ceremony. You can always remove it for dancing at the reception, giving you the best of both worlds.
4. Vintage inspired details
Wedding dresses styled after the 1950s are very popular, as are those which are inspired by the Roaring '20s. For your Fall '19 wedding, you can choose a vintage wedding dress to go all out with your vintage wedding theme or accent a simple modern gown with wedding jewelry, a veil, and a bouquet to bring a hint of vintage style to your ensemble.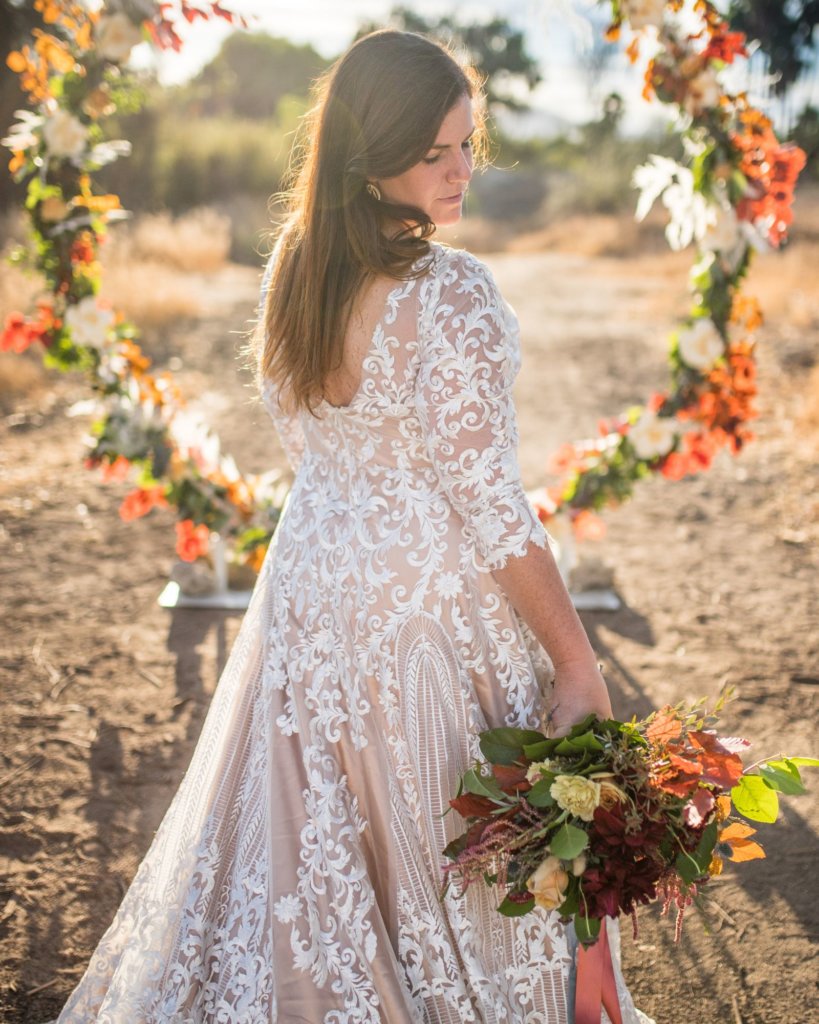 Style: #LD5190, Image Credit: Colleen K Photography
5. Natural waistlines
You know what they say, "if you've got it, then flaunt it!" We are talking about your perfectly sculpted figure, of course. If you really want to bring emphasis to your body, you have to start by bringing emphasis to your waist. For this, you can accent the waist region with a special belt or sash. Note that beaded or jeweled sashes are a very big design trend this year, particularly on bridal gowns which are otherwise fairly simple. So, if you are rocking a modest dress, you can complement it with a sash and look like a million dollars.
Going for that 'blingy' look? You can accessorize your wonderful, figure-flattering A-line wedding dress with crystal wedding jewelry and a dainty tiara or jeweled headband. But if you don't think bling is the way to go, pastels like blue and pink will also look amazing. Not to mention, adding a colored or jeweled belt to an unembellished wedding gown is perhaps the easiest way to personalize your dress and make it look very 'current'.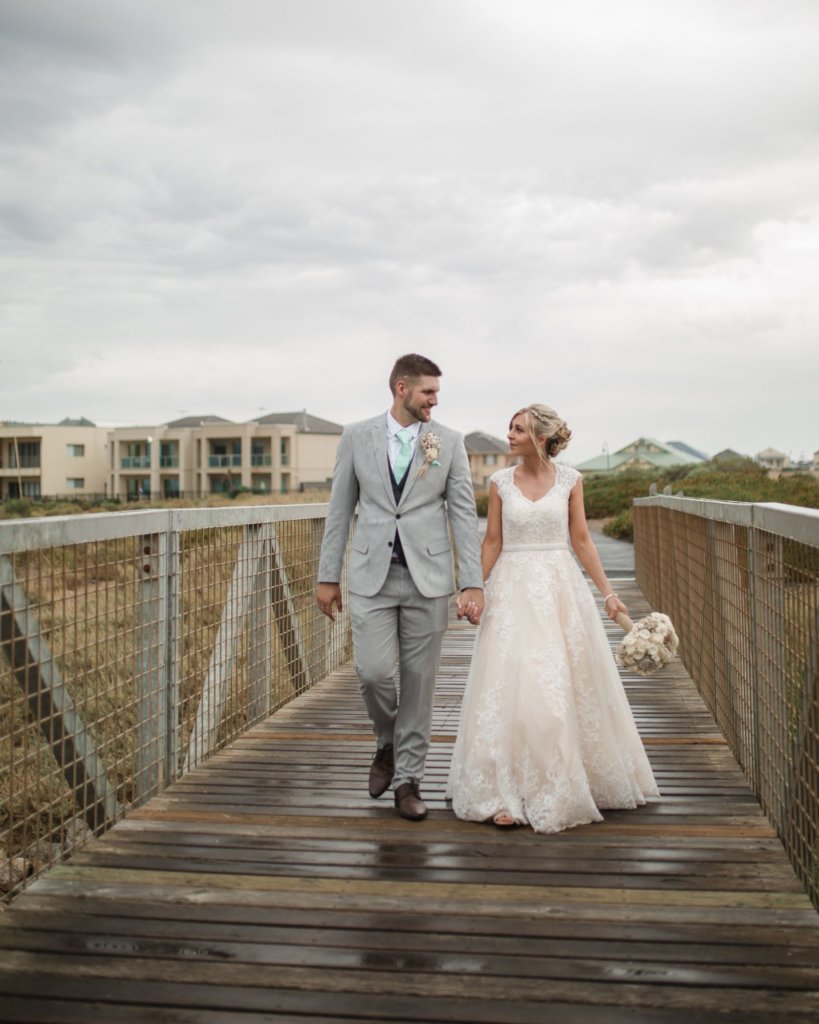 Style: #LWXT16001
Romantic and elegant gown styles seem to be ruling the fall wedding dress trends this year. So, whether you pick a gown with delicate tulle fabric, a natural waistline, lace sleeves, princess silhouette or vintage details, you can rest assured that you will look flawlessly elegant when you walk down the aisle in it.