Mariela & Jorge's simple, elegant wedding in Wedgewood, La Verne CA was the most special day. From the little details, like using vintage keys/bottle openers as the escort cards, thank you notes, and favors, to the most simply sophisticated dress, this wedding will give you ALL. THE. FEELS. Read on:
All photos were taken by @anasaavedra (IG) & Jessica Lopez.
Wedding Dress Style: Customized Version of #8006
Q: Any advice or tips for future Mrs.?
Enjoy your spouse that day no matter what! Remember that you're celebrating two lives joining as one. ❤️ Do not try to "save" money by not hiring professionals, it will always backfire. Hire a day of wedding coordinator. Give a big hug to your loved ones, they really are there for you. Smile and have a lot of fun!
Q: Tell us your love story! Where & How did he propose?
It was then on February 19, 2015, he asked me if I would like to be his girlfriend! Love is so refreshing and exciting…
Many laughs and life lessons later, on April 13, 2017, or three years from the time we began to talk, the special day had been set with the help of our close friends. It was the day of the proposal, the day he were to ask the woman of his prayers to be the love of his life!
Photo Credit: Jessica Lopez
Q: What was the inspiration behind your wedding theme?
Both Jorge and I are very simple and easy to please so we didn't need much at our wedding. We wanted to keep it elegant so we decided not to have many details but the details that we did have were multi purposeful and special to us. For example we used vintage keys/bottle openers (because who isn't obsessed with vintage?) as our escort cards, thank you notes, and favors. ( Some might call it cheap, but we call it being frugal). Our details on our cake were inspired by our invitations and our invitations were inspired by our "love letters." We would write to each other a lot during our dating years, leaving notes on our car windshields and anywhere we could find them. Lastly, our playlist was intentional every song was picked by us and resembled a season during our dating years.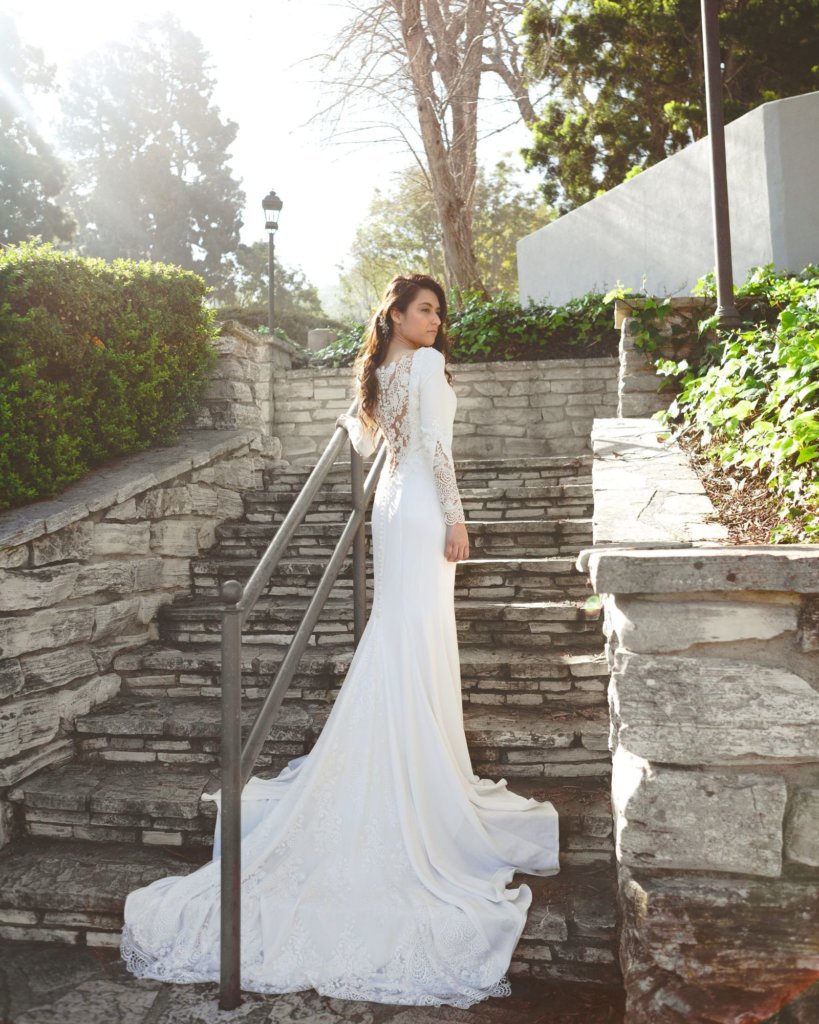 Q: How would you define the message "Dare to Love"?
One could say its easy to love, but I'd argue that. True love is not easy to express when the going gets hard, when our true colors show. When we get frustrated with ourselves or each other, when we have been offended and hurt, its not easy to even smile let alone tell someone you love them! Are we willing to look past their wrongs and imperfections, are we willing to disregard the offense and be selfless? Those are the questions we should ask ourselves when we begin to dare to love. "Dare to Love" is a model that challenges us to be brave and learn to live selflessly.
Q: What was the best/most memorable part of the day?
For me the ceremony was the best part of our wedding day. Being surrounded by family and friends while sharing one of our lives most special moments is a memory we hold dear. One thing for sure, I will never forget all the stress being lifted off my shoulders once Jorge and I walked down the aisle as husband and wife. It was the greatest feeling ever!
Q: What did you love most about your #CocoMelody dress (es)?
THE SLEEVES, THE TRAIN, THE BACK, everything about my wedding dress I absolutely loved. Seriously, if I could wear my dress over and over again!
Q: What do you think about CocoMelody and the customer service?
Absolutely stunning, affordable, and customizable dresses. Highly recommend CocoMelody!!