You have looked forward to your wedding day since you were a little girl playing dress-up and practicing your walk down the aisle. As the real thing approaches, there are many, many details involved in planning the perfect wedding day. With so much going on, it is easy to be oblivious to some important little parts that could wreck the whole thing – especially when it comes to choosing the right color palette. So, to help you stay on track and pick a winning color scheme for your big day, consider these 5 most common wedding color mistakes to avoid.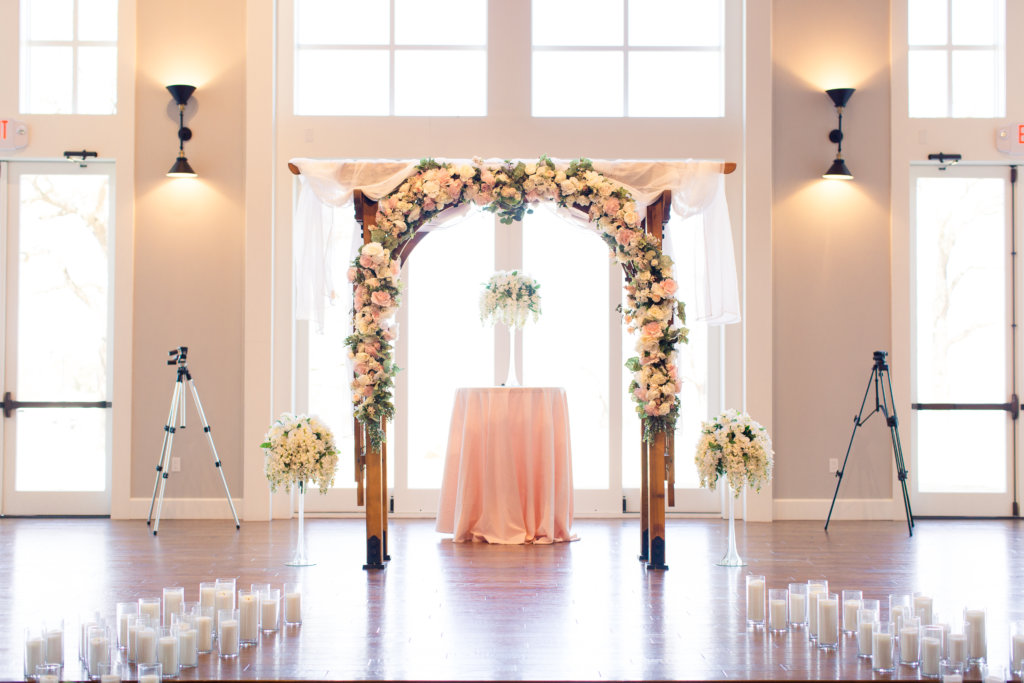 Image Credit: Michelle Valantine Photography
1. Using complementary shades
Using complementary colors can make for a striking and loud contrast between different colors at your wedding. This bold color palette will definitely attract too much attention – good for things like fast-food restaurant logos or Formula One team uniforms, bad for weddings. So, unless you are trying to conjure thoughts of either McDonalds or Red Bull Racing, we suggest trying to refrain from complementary colors as the basis of your wedding theme.
2. Avoiding bold colors altogether
Although complementary colors may be too bold a choice for your wedding, incorporating at least one bold color will perk up your wedding décor. If you are looking for a pop of color at your otherwise chic wedding, try using the go-to bold wedding colors like purple, fuchsia, and orange. Rich and intense colors such as these can add a certain charm to your big affair without leading away from the grace of the day. If you dare, you can choose your wedding gown in bold colors as well.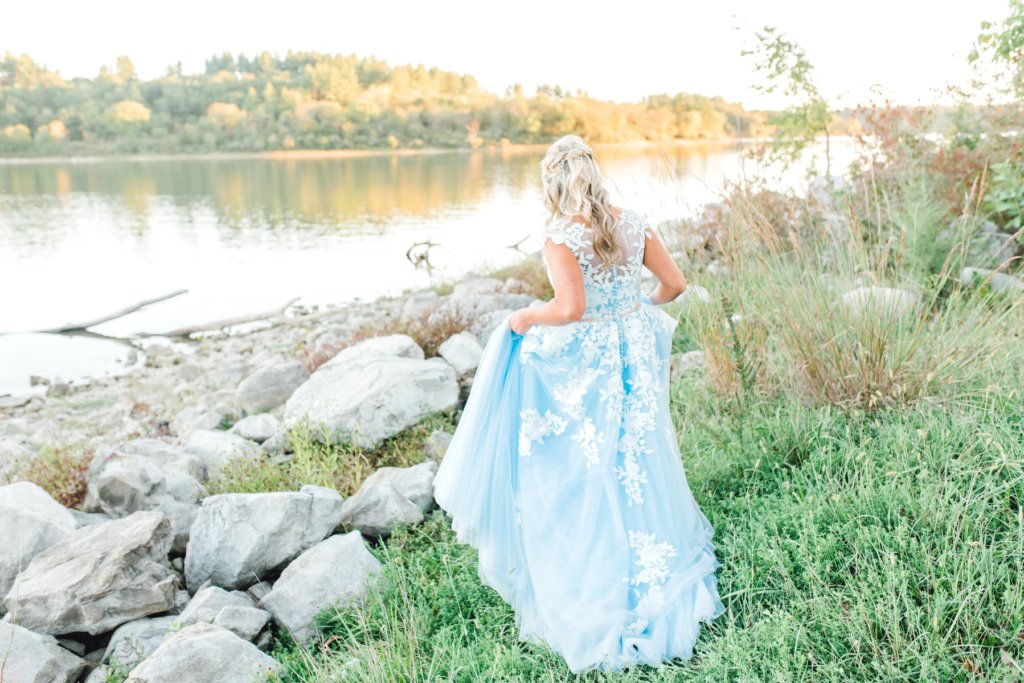 Style: #LD4534; Image Credit: McDonald Video & Photography
3. Excluding white
With all the outstanding color selections available, you may think of having more fun with colors at your wedding. Have you considered incorporating white, though? If your answer is no, it is understandable. White does not really scream, "Fun"! That being said, white is a clean, pure, and simple color that does not stand out and allows for the couple to be the stars of the big day. No wonder why it has been the traditional wedding color for almost as long as weddings have existed… Your ball gown or A-line wedding dress will look absolutely stunning in white! However, if white is still too plain for your liking, you can throw in a bold shade into the mix. Simple and chic, a white color palette with bold accents will turn the elegance of your wedding up a notch.
4. Trying to be unique
It is a good thing you are having a shot to be unique. But keep in mind that if you take too many risks, there is a good chance one of them will go belly-up. So, if you have made up your mind to break the tradition and go with offbeat colors like say, brown or yellow, just stop. Don't do it. It will only look gaudy and tasteless. Stick to more subtle color palettes instead. Even if you want to take risks with your choice of colors, do it with colors that do not stand out like an eyesore.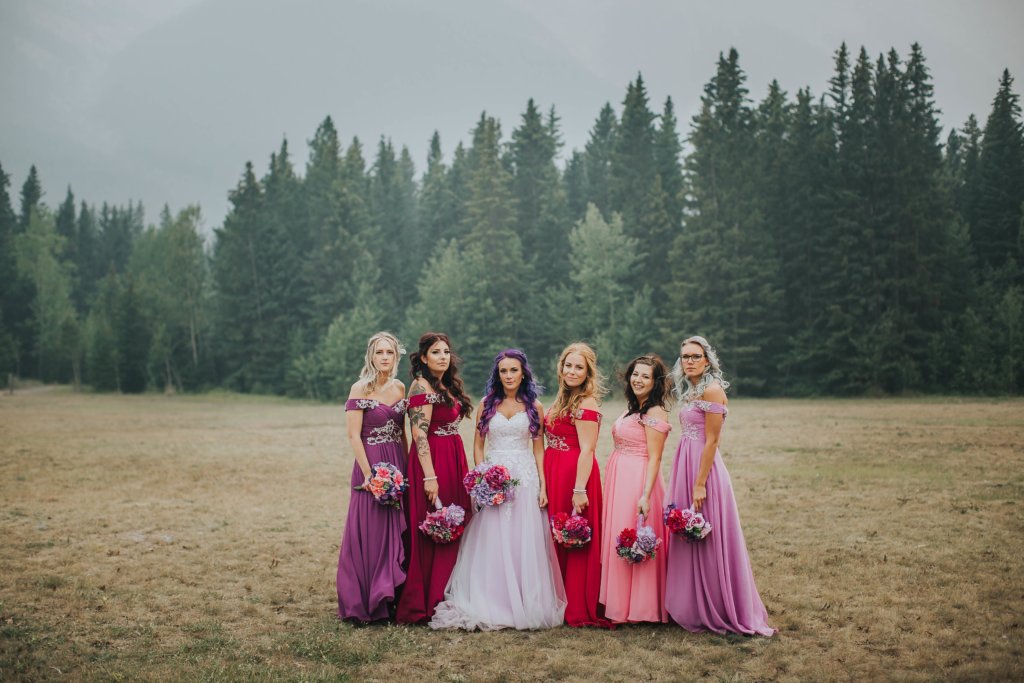 Styles (from left to right): #COZF14058 & #LD4567; Image Credit: Selenia Teresa Photography
5. Overindulging
So, you have finally chosen a color that you think would really look stunning in your wedding? Amazing! Now, all you have to do is to not fall into the trap of thinking that everything at your wedding has to be done in that same color… The key to using your chosen color in a tasteful manner is to only use it on a few key spots and items. Subtle details in different places will tick all the boxes.
Your wedding is one of the most special days of your life and if there is one thing that can tie the overall look of this day together, it is the color palette you choose. It goes without saying that you would want it to be perfect but there are small mistakes that you may end up doing that can actually make your wedding colors look tacky, uncoordinated or just plain boring – all of which can take the sparkle away from your big day.
Learn from the above-mentioned mistakes so that you do not end up repeating them unknowingly.