The variety of bridal wear today is very impressive. With the brides looking for more options, wedding gowns these days are designed to flatter all shapes and sizes.
If you're a curvy bride, finding the perfect dress is not just about choosing what's slimming, rather it's about finding a dress that you're comfortable in and suits your personality.
Here are some pretty wedding dress ideas for all you gorgeous curvy brides:
1. A-line Gown
A-line wedding dresses are for everybody. The silhouette works well to hide a heavier lower body while a high-low hem can elongate the leg and stretch out the overall body frame. Try a lower neckline for a more elongated frame. If you're hesitant, use modesty panels to eliminate cleavage for an elegant look. Fabrics like taffeta, organza, lace, and duchess satin are all very flattering for plus-size brides.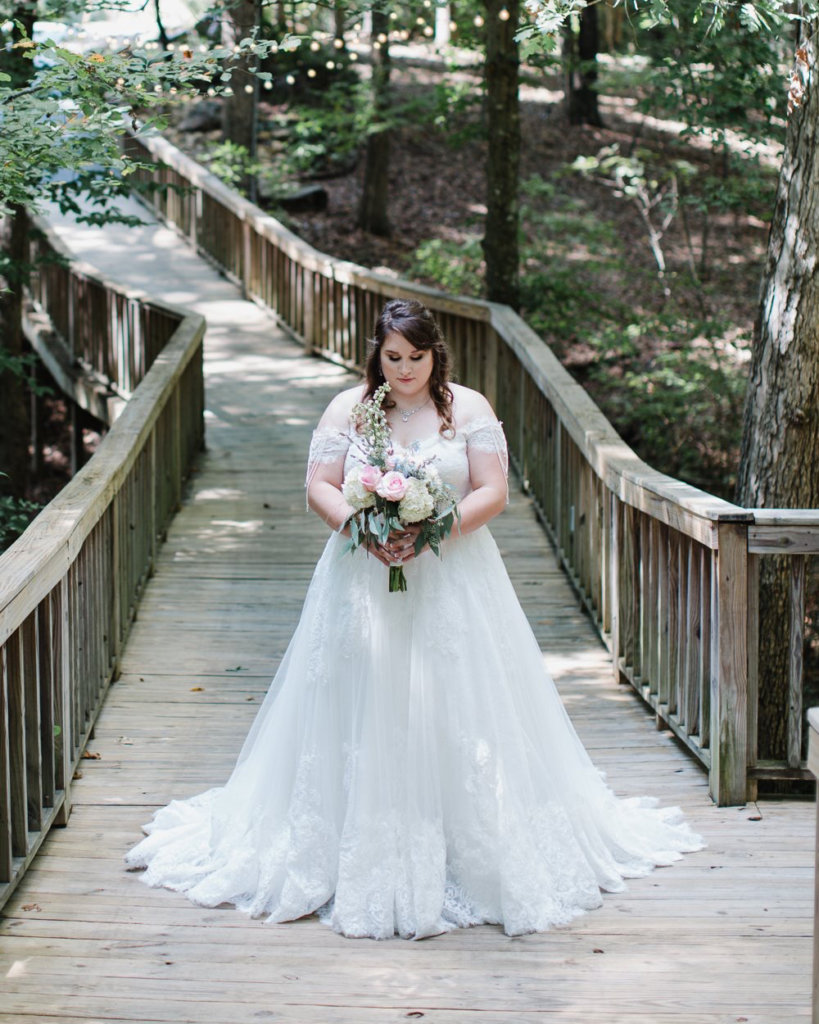 Style: #LD3832, Image Credit: Breanne Brad Shaw Photo
2. Ballgown
Ballgowns work well for plus size brides as it flares out at the hips which makes the hips and thighs look slimmer. The voluminous bottom of a ballgown also works to balance out proportions. Thick straps or fluttery, off-the-shoulder sleeves draw attention to the shoulders in the prettiest way and are an elegant alternative to strapless gowns that can make them look much wider than they are.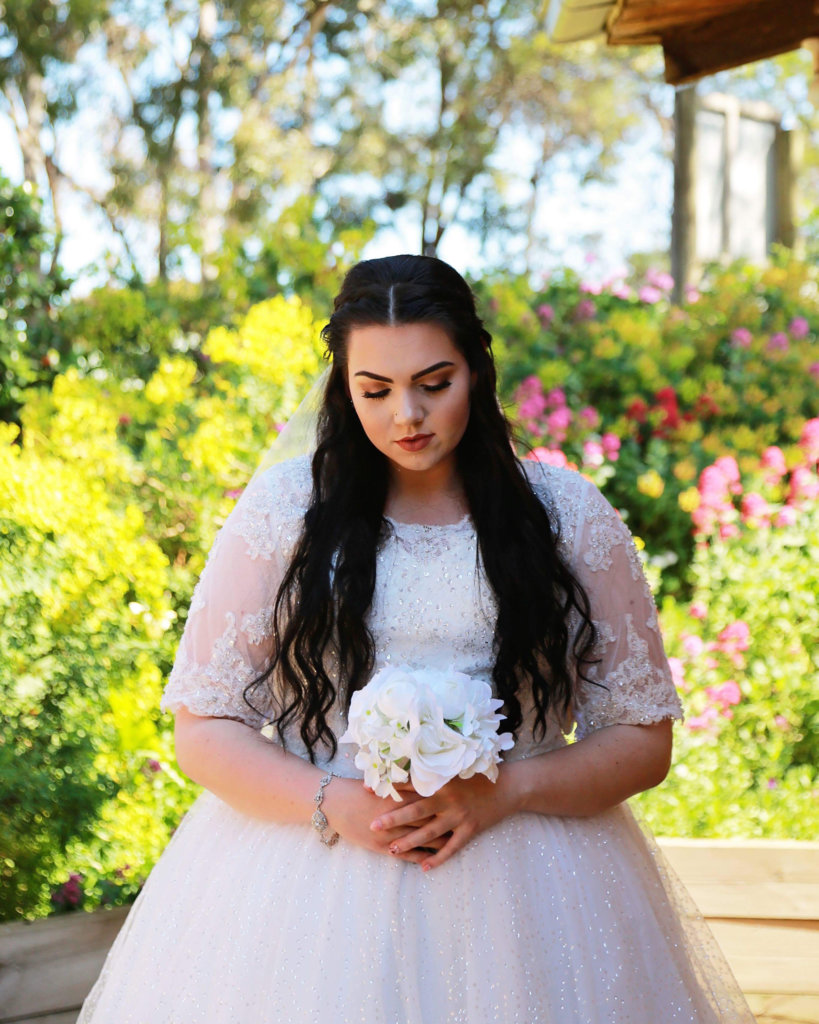 Style: #B14TB0056, Image Credit: Zen Photography
3. Trumpet Style
While the mermaid style has a dramatic flare, trumpet style gowns flare out more gradually. If you are naturally curvaceous and want to accentuate your curves, this is the perfect dress for you. The tight-fitting top creates an hourglass shape that shows off your curves in all the right places while the flared bottom gives some major drama on the bottom. Look for a dress with eye-catching details along the neckline and upper torso to bring the eye up and away from your hips.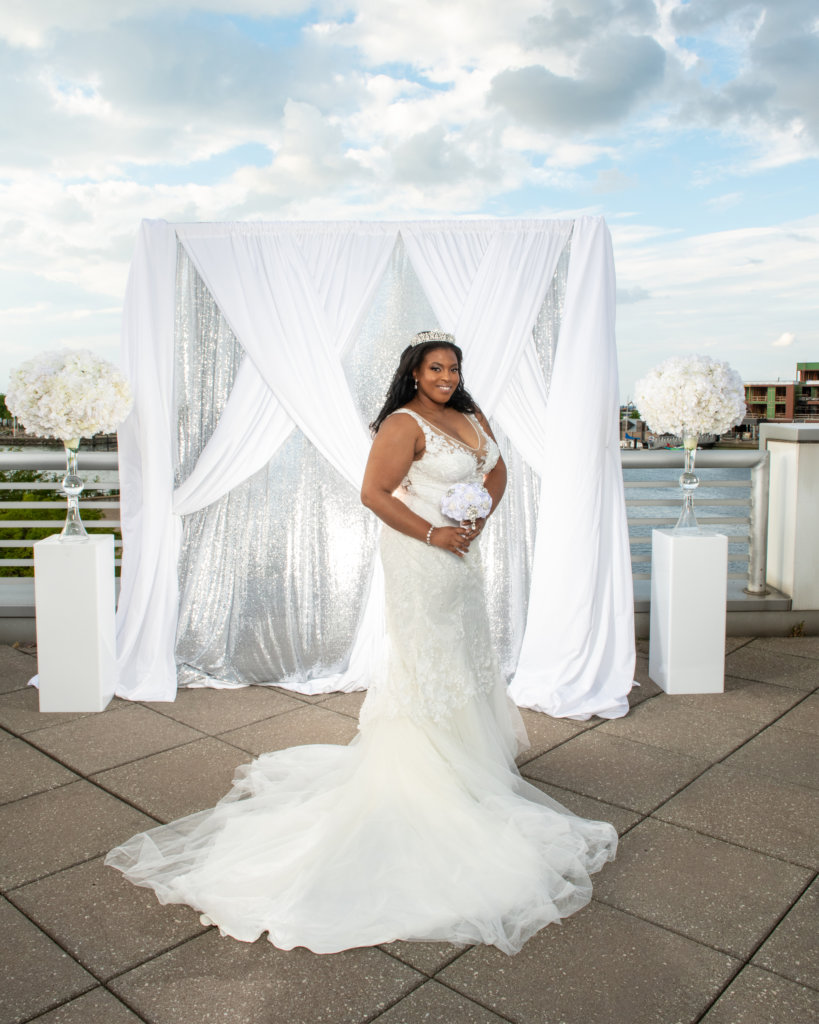 Style: #LD5058, Image Credit: Suzannedelawar
4. Drop Waist
A drop-waist wedding dress is fitted from shoulder to hip and transitions into a skirt at the hip rather than the natural waistline. The top hugs your curves for a sexy silhouette as it skims over your mid-section. Look for a dress with minimal accents in areas you would rather minimize as they just draw more attention. Accents like diagonal ruching can help to elongate your silhouette while a thin belt can be used accentuate your waistline.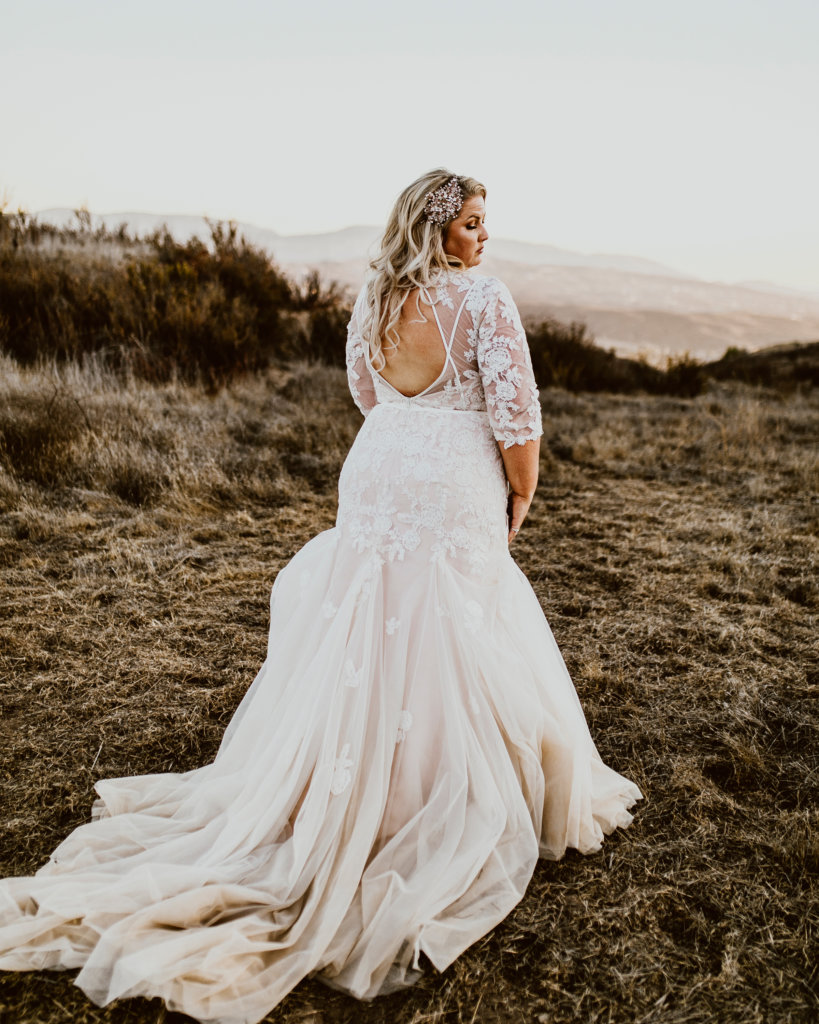 Style:#LD3932, Image Credit: Uriel Photography
5. Sheath Gowns
While sheath gowns may not be an obvious choice for most plus size brides,  you can still opt for sheaths that are neither too loose, nor too tight. They are designed to have straight seams that create the illusion of height and length and feature ample structure and support as well. Choose soft, airy fabrics for subtle draping or ruching to disguise your heaviest areas and conceal imperfections. Don't shy away from fabrics like chiffon or organza as it can be used over a layer of silk or satin to create an ethereal gown perfect for a spring\summer wedding.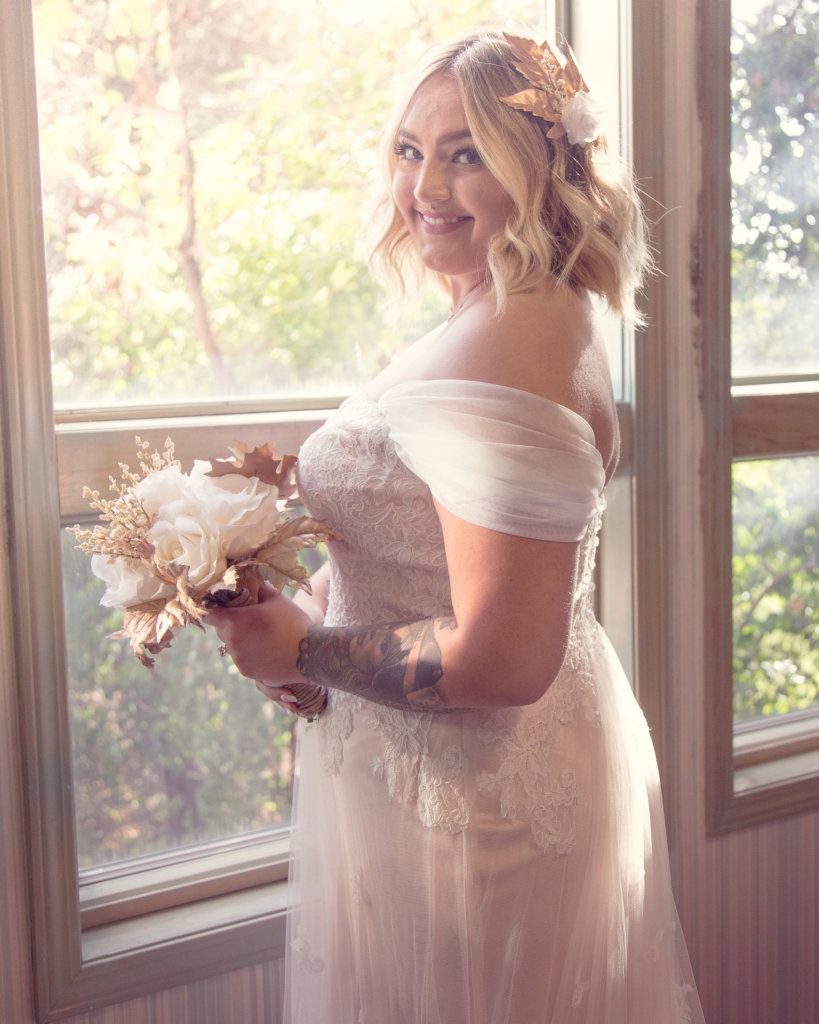 Style: #CWZT15008, Image Credit: Ginarelli Photography
You never know what's going to look good on you unless you try it for yourself. Don't pass out on dresses simply by seeing it on the hanger, try everything until you find the one that you feel the most beautiful in!