Towards into newlywed life with beautiful greenery colors. Anne & Derek's rustic wedding in Bear Grass, North Carolina was beyond perfect! And can we just talk about Anne's wedding day look? Gorgeous! It was such a pleasure to make her dream dress and to see her stunning bridal glow! Congrats to these two lovebirds!
All photos were taken by Peggy Rogerson Photography.
Wedding Dress Style: #CWLT1308B
Q: Any advice or tips for future Mrs.?
Always go with your heart on what you like. Do not let others try to persuade you into a purchasing a dress that you don't like or anything else for that matter. And most importantly, try and remember that nothing will ever be as perfect as it is in your own mind, but you can definitely get as close to perfection as possible. Relax, and the love for your fiancé will guide you through any challenges or stress you might face with wedding planning and on the the big day. First look photos are a fabulous way to ease stress and have a few minutes of private time with your fiance on your wedding day. I absolutely recommend this.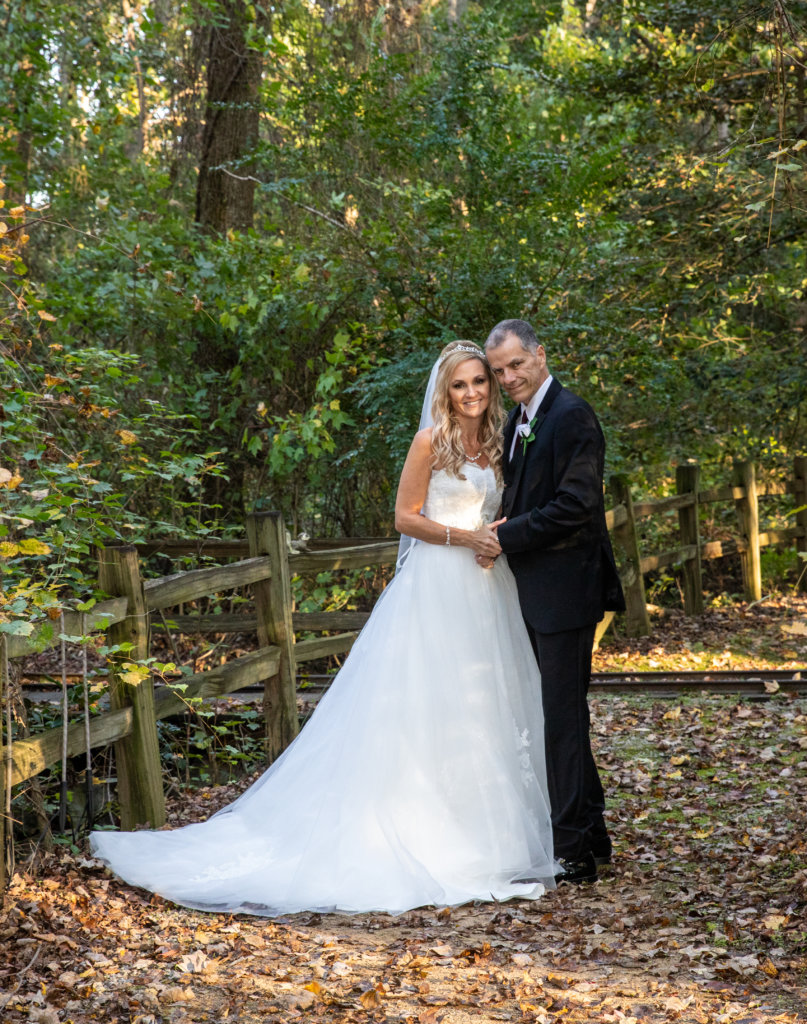 Q: What was the inspiration behind your wedding theme?
My fiancé, now husband, owns a restaurant/small theme park named Deadwood, located in Bear Grass, NC. I decided to follow the rustic theme that he uses at his business because I love it. We had our small family wedding in our backyard which is within a short walking distance from the restaurant. It was beautiful and exactly what I wanted.
Q: Tell us your love story! Where & How did he propose?
My husband and I officially met three and a half years ago through a dating website. I did not like the idea of dating sites at all but decided to try it out because I had no idea how to meet someone in every day life because dating is so different than when I was younger. We were inseparable after our first date. I always knew who he was because of his local restaurant in the area we live but did not know him personally. The stars lined up just right for us and it's been like a dream come true. He proposed to me in front of my two daughters after our first year of dating. I obviously said yes!
Q: What was the best/most memorable part of the day?
First look photos were unbelievable. I felt like a princess and my Prince Charming was waiting for me. That few minutes alone with my fiancé eased my anxiety and I fell in love with him all over again.
Q: How would you define the message "Dare to Love"?
Believe in yourself and that everyone deserves to be loved! Do not wait for love to find you. You have to take a few risks to redeem the benefits. The time you take talking about not having someone is the time that could've been spent doing something about it.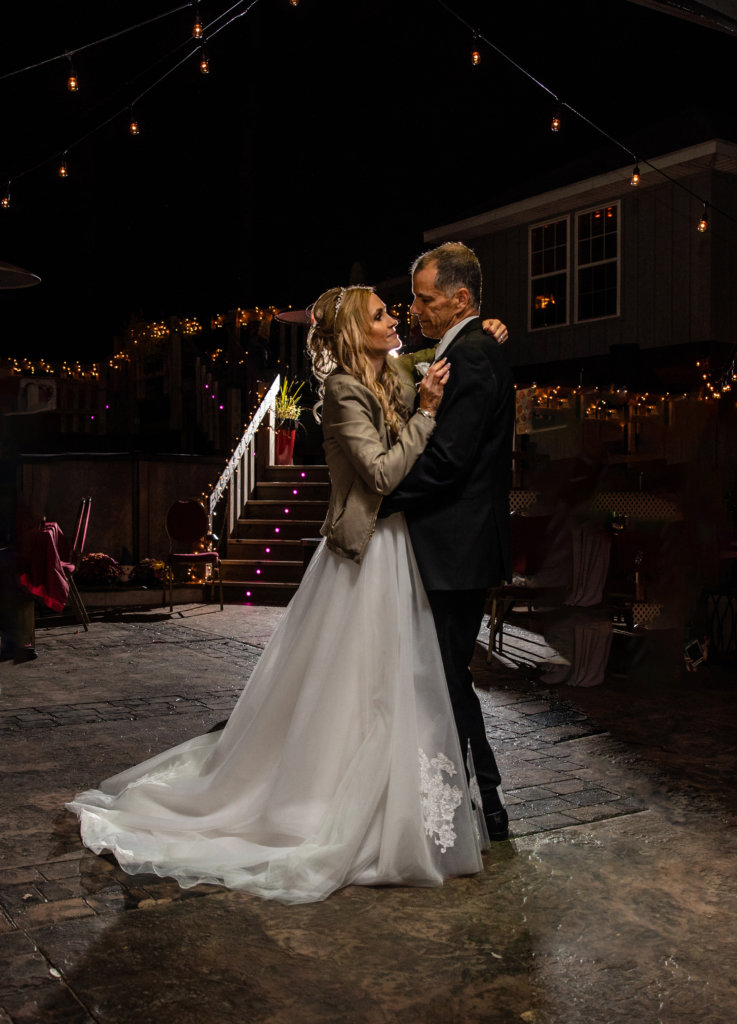 Q: What did you love most about your #Cocomelody dress (es)?
I love how I felt in the dress. My wedding dress is absolutely beautiful and was everything I wanted! I received so many compliments on my dress and quickly told people where I purchased it. I left the Cocomelody tag on the dress when I took where I had it altered so they'd see it because I was proud of where I bought it.
Q: What do you think about Cocomelody and the customer service?
I am extremely impressed with Cocomelody from the ease of looking through the website, to ordering my dress, receiving my dress in perfect timing, and the dress itself. It was more beautiful than the picture.