Planning a ceremony and reception is no less than a challenge and among its most frustrating aspects is deciding where to tie the knot. With previously unconventional venues such as national parks, local libraries, art museums and lofts now becoming all the rage among young couples, some might feel like a more time-honored hotel wedding is passé. But that is not quite true! On the contrary, hotels are giving these "off the beaten track" venues a run for their money in 2019.
Let's find out why.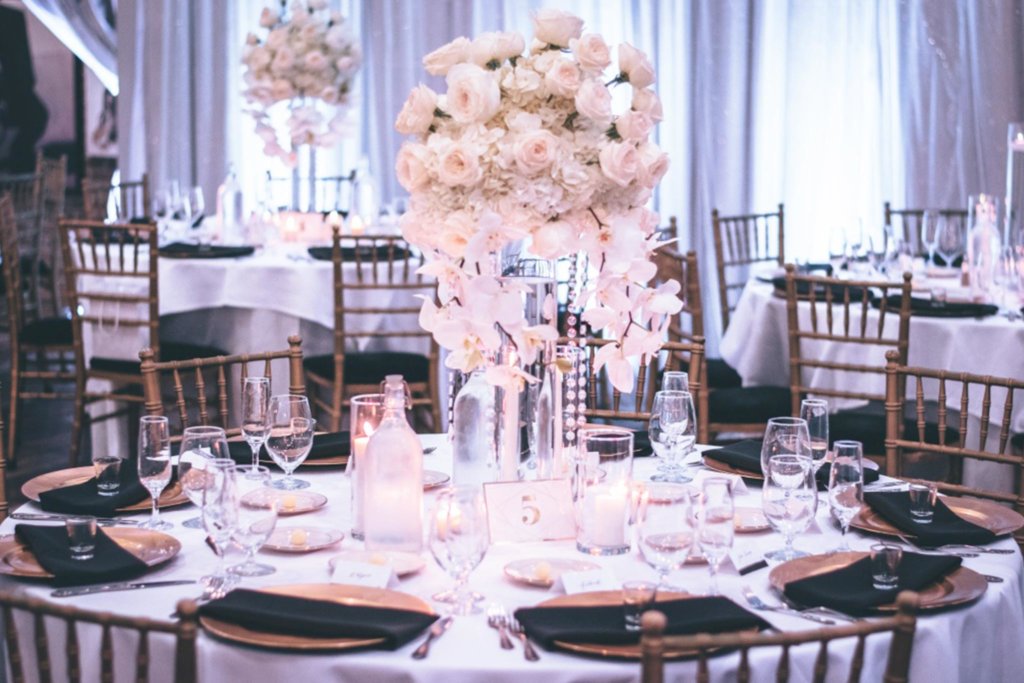 1. Easy (and affordable) planning
Gracing a wedding venue to reflect your individuality and your vision for the most special day of your life can be outrageously expensive. Even Do-It-Yourself weddings are often worth a king's ransom, and pretty time consuming as well. Also, unless you are a creative professional, it is more complicated than it looks to make DIY feel upscale.
Hotels are a hot wedding venue because they are sort of… easy. Most high-end hotels are big on space and usually have everything you could possibly need to throw an amazing wedding reception – tables, chairs, dishware, dance floor, votive candles, you name it; everything that could save you hundreds (In some cases, even thousands!) of dollars. And, of course, a wedding at a high-end hotel will be nothing short of grand. More on this in the next point!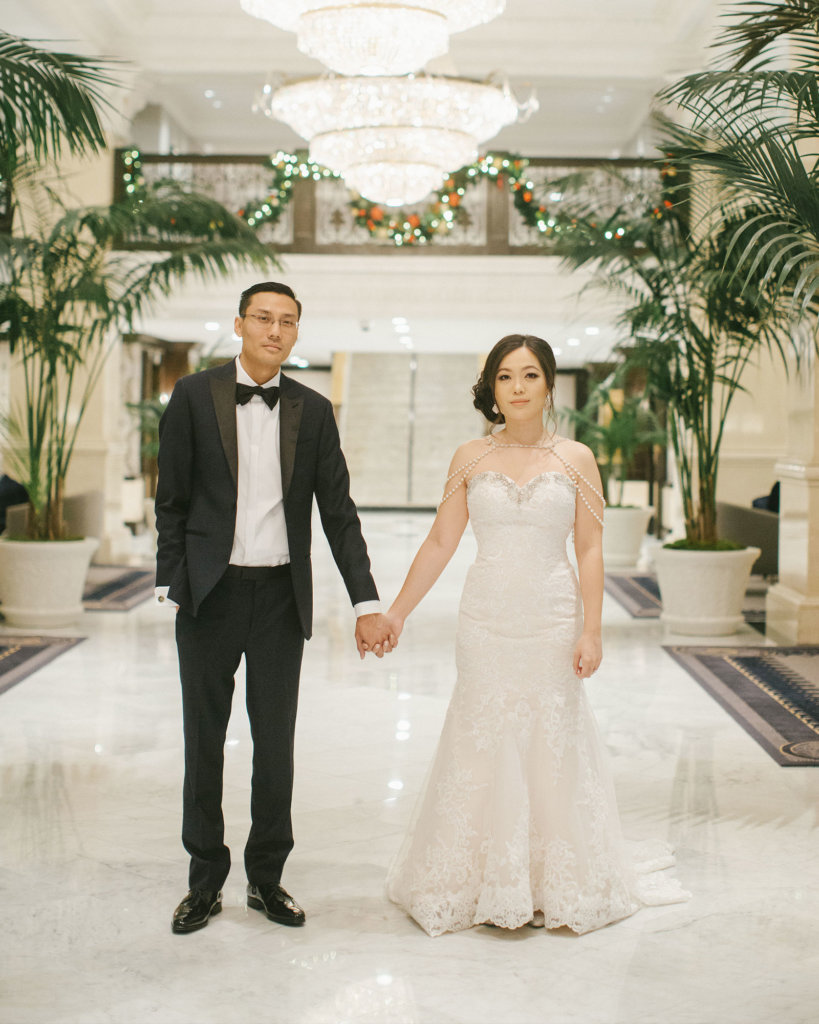 Style: #LD3906, Image Credit: Studio19 Photography
2. Truly a grand wedding
A high-end hotel will also throw in tons of wonderful surprises that can elevate your special day into a truly enchanting, one-of-kind experience. Some fancy hotels even have ballrooms with striking features like grand chandeliers and high ceilings, which are great if you plan to wear a formal lace mermaid wedding dress or an elegant A-line wedding dress with crystal bridal jewelry. Plus, when you are getting married in a luxurious hotel, you will not need to be concerned about any type of rentals, which makes both planning and day of wedding logistics much easier.
3. The convenience
Unless most of your wedding guests live locally, nothing beats the convenience of celebrating your wedding at a luxurious hotel. You can typically reserve blocks of luxury hotel rooms for your guests, saving them money and possibly even allowing more of your loved ones to be involved in the big affair. With so many guests staying in one place, you will also not have to get worked up over the safety of your guests. Safety is assured when every guest can walk (or stumble) to their room in the wake of the night of joyous partying in the hotel lounge or bar! Most luxury hotels even have free shuttle service to and from the airport for distant guests. Talk about treating your guests right!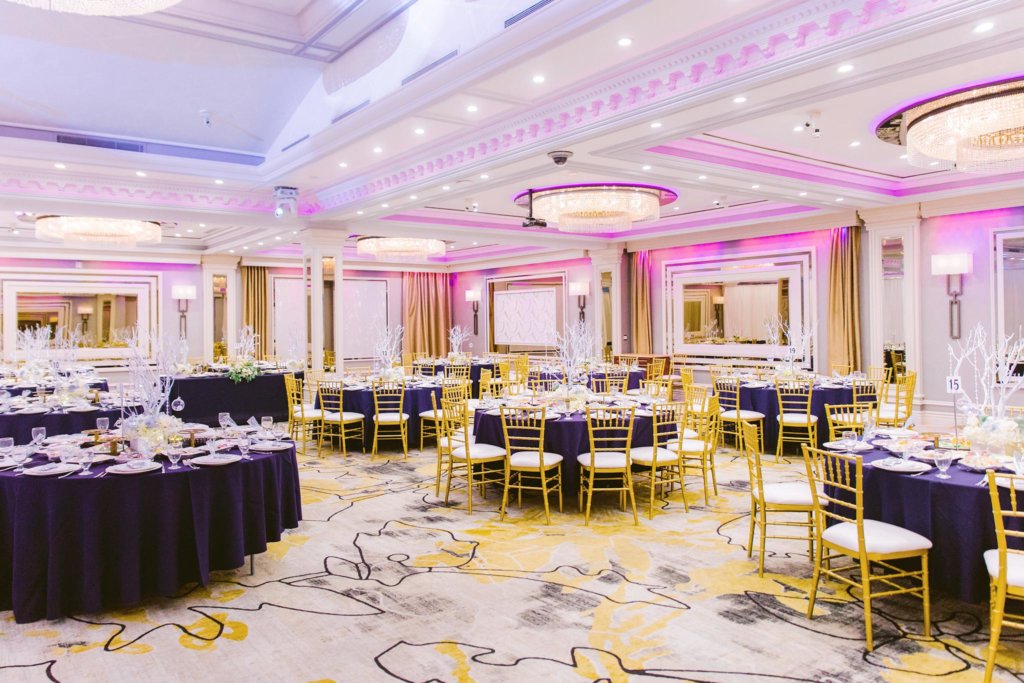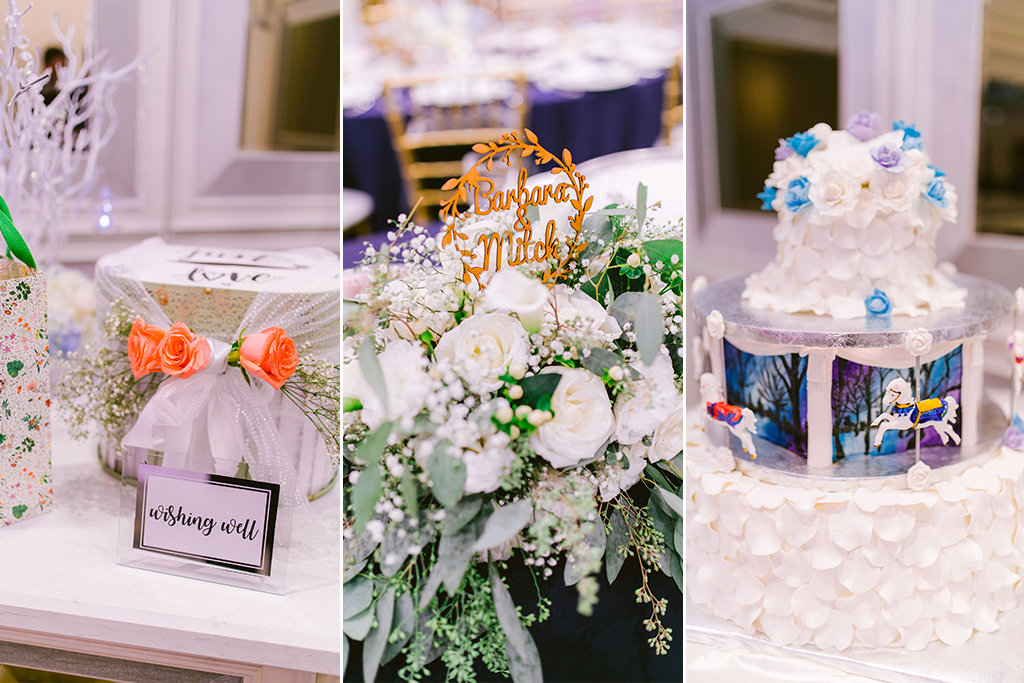 Image Credit: Elizabeth Burgi Photography
4. Exceptional service
Since big hotels routinely host wedding ceremonies and receptions, conferences, and other functions, their staff is highly experienced at organizing large events round the clock. Therefore, they will be able to help with you with anything and everything you need right on-site – from decorations to catering, in order to ensure that every aspect of your day is wonderful. Speaking of catering, most hotels, especially higher-end ones, also have their own restaurants and cafes that can entertain special requests like Kosher or vegetarian meals for your guests.
5. You are always calm
As a bride-to-be, getting ready in a room at the hotel is an absolute treat. Getting in and out of cars can wrinkle your wonderful wedding gown and mess up your hair (we have seen a lot of panicked last-minute touchups that have turned into delayed ceremony openings, or worse, a glorious mess.) Brides who get ready in the room and then take an elevator to the celebration look fresh, beautiful and confident!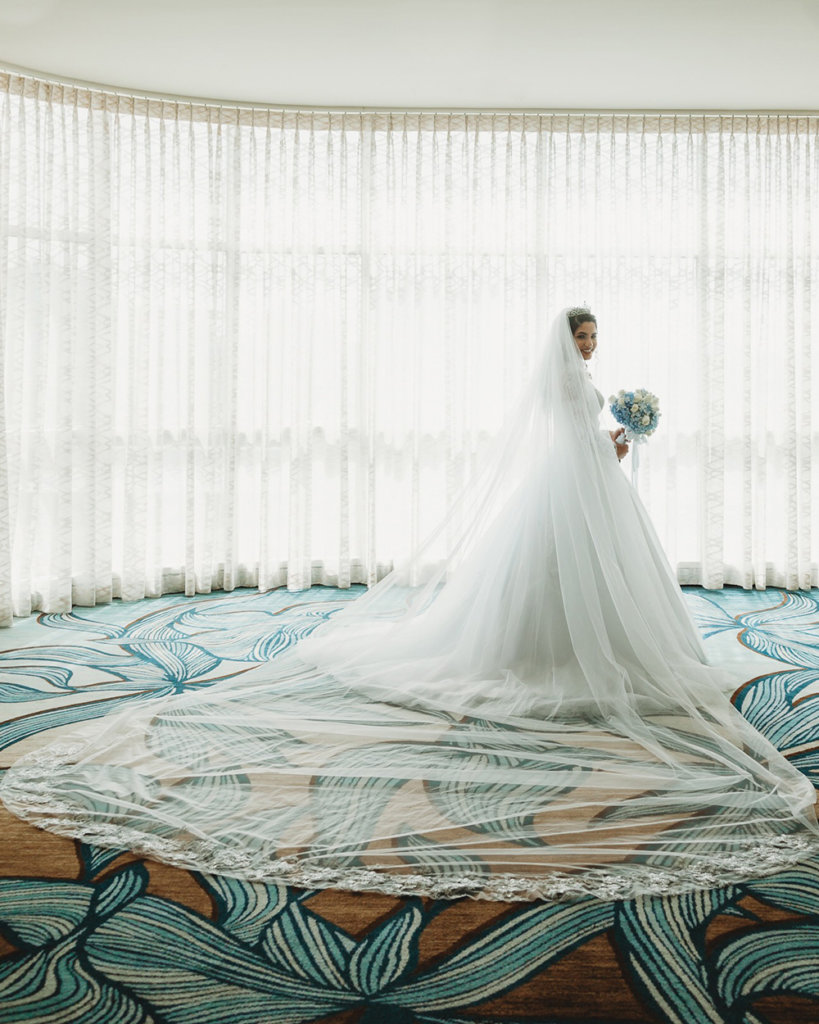 Style: #CWZT14013, Image Credit: Wild Clover & Honey Photography
Hotel weddings are an amalgamation of a luxury vacation and a grand celebration. There is no hassle, no stress and no fuss – just you and your loved ones, enjoying your big day without being concerned about guests driving drunk or noise complaints from the neighbors. No wonder why hotel weddings are a hot trend this year!
So, if you want your grand wedding to be one-of-a-kind and provide your guests with an unparalleled experience, pick a great hotel that will work with you and your budget to help you execute your vision for your fairytale wedding.