Kaytlin & Jeff tied the knot with a beautiful rustic wedding in Leigh, NE (in the country at Kaytlin's dad's farm), what a beautiful thing! And we just want to say awww! Kaytlin's insanely beautiful bridal look in that long sleeve gown is totally a picture of elegant perfection! We're really honored to help make her dream come true. Wish Kaytlin & Jeff great happiness forever!
All photos were taken by Inspired by the Soul-Lindsay Thomson.
Wedding Dress Style: #LD4622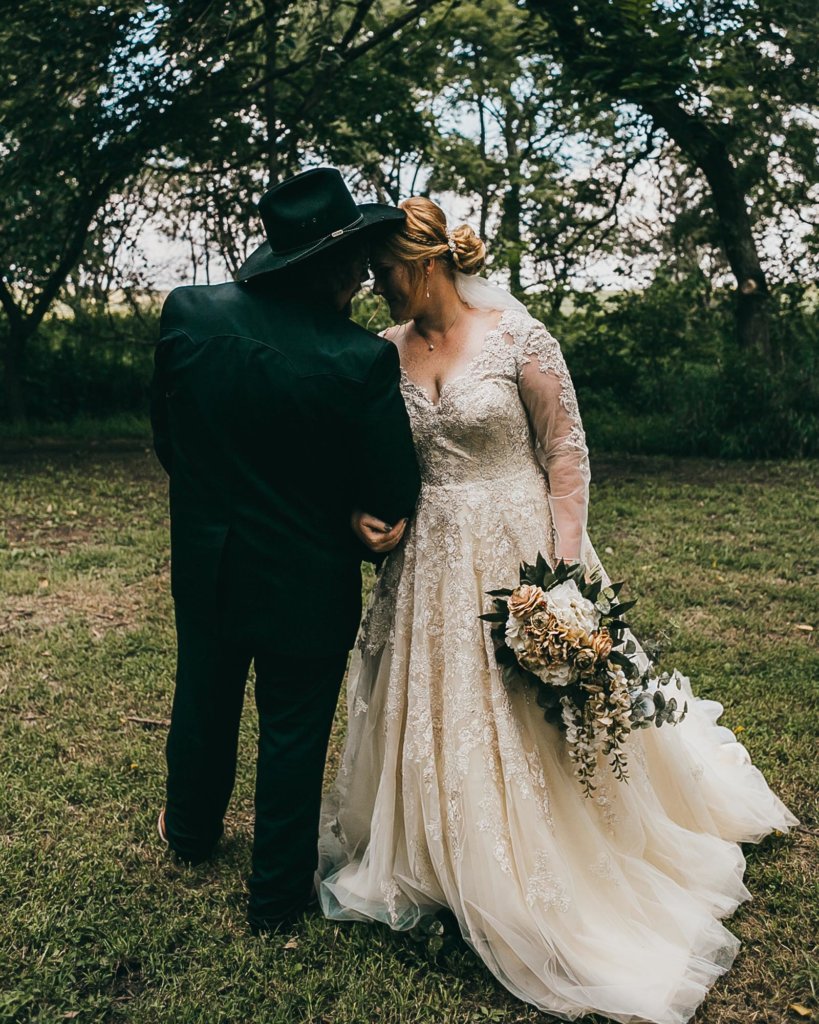 Q: Any advice or tips for future Mrs.?
Always listen to each other. Be understanding and you can get through anything and most importantly love like there is no tomorrow!
Q: What was the inspiration behind your wedding theme?
We live on a farm and I have always loved to home feel of the country. Having that inspiration brought that country home feel to our weeding.
Q: Did you enjoy the wedding planning process? Why or why not?
Yes, I greatly enjoyed the wedding process! I love decorating. It was so easy planning a rustic wedding. Everyday I planned it was a day closer to marrying my best friend.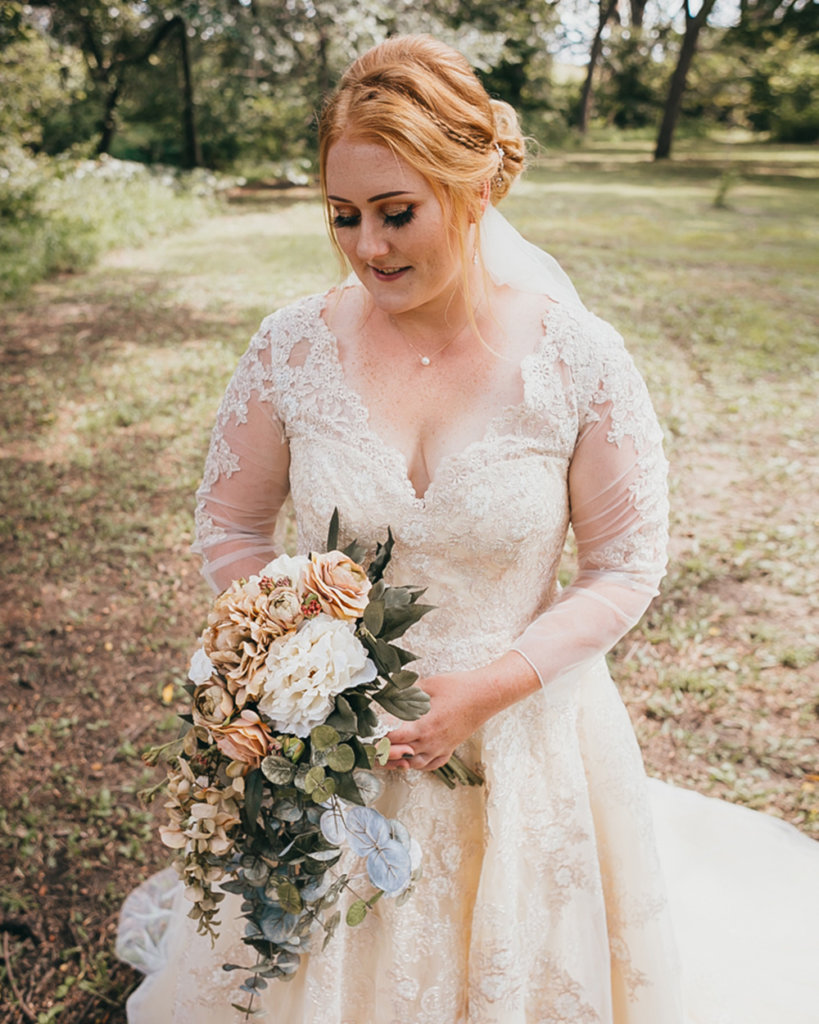 Q: Tell us your love story! Where & How did he propose?
I first meet Jeff at the Columbus fair back in 2009. I was with a friend enjoying the evening. After a while along came this guy. He was with his friends also. This guy was holding a inflatable guitar, stopped me, handed me a marker and told me that pretty girls had to leave their number. I was skeptical at first but something told me to to do it. So I signed my name and left my number. I thought nothing of it at the time. A few days later Jeff called me. Ever since then we have been best friends! In October that year he asked me to be his girlfriend. Of coarse I said yes! I am so thankful God brought us together. Jeff is my soulmate and best friend. Leaving my number with that cute boy at the fair was the best thing I ever did in my life!
Proposal Story– Little did I know on January 27th 2017 my best friend would ask me to marry him. We were vacationing with family in Palm Springs CA. A few days into vacation we decided to go to the beach. We drove a few hours to New Port Beach CA. Once we go there we got something to eat. I had no clue Jeff was about to propose to me. He held his poker face! After we ate we went for a walk on the beach. We stopped by a pier. Jeff told me to look out at the ocean and see how pretty is was. I did so. When I turned back to him he was down on one knee with a ring out!! He asked me to marry him. I started crying tears of joy! I said yes!! I had no idea he would propose to me on the beach. I will remember it forever.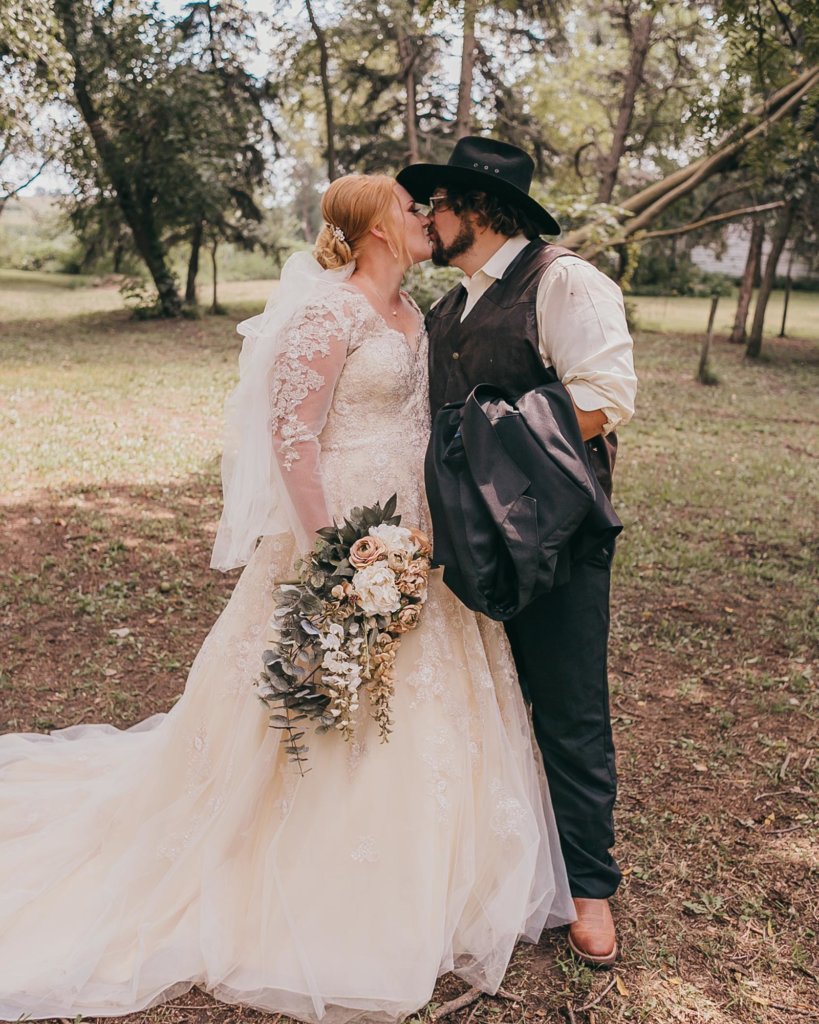 Q: How would you define the message "Dare to Love"?
Dare to love is to be who you are with each other and knowing the other persons heart loving what it is inside.
Q: What was your hubby's reaction when he first saw you on your big day?
My husband was speechless and teared up as he saw me. The look in his eyes was something I will never forget. I could see all his love in his eyes.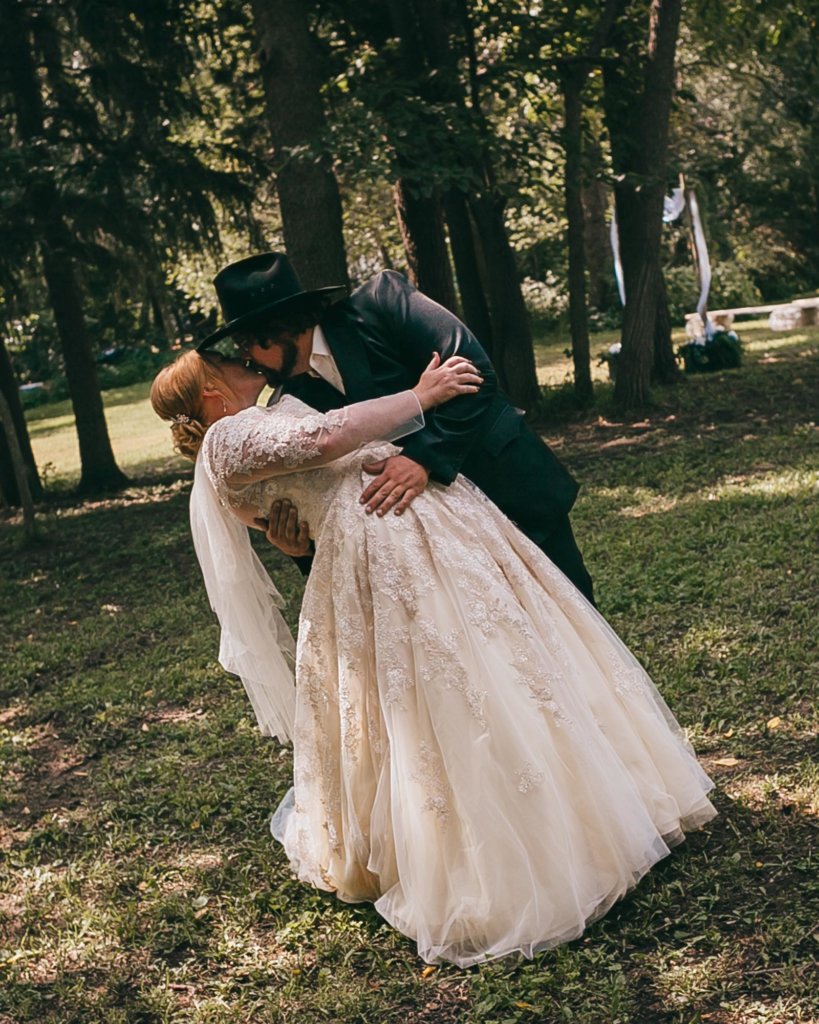 Q: What did you love most about your #CocoMelody dress (es)?
My wedding dress was my dream dress! The quality is amazing and you can tell time was taken to make it. I felt like a princess! I had so many compliments.
Q: What do you think about CocoMelody and the customer service?
Best and most friendly service I have ever had! Very quick to respond. Thank you, CocoMelody!