If you're on the hunt for the perfect bridesmaid dress, look no further than convertible dresses! These versatile pieces can be worn in a variety of ways to suit any wedding theme or dress code, and they'll make your girls feel comfortable and stylish on your big day. Here are five reasons why you (and your bridesmaids) will love convertible dresses.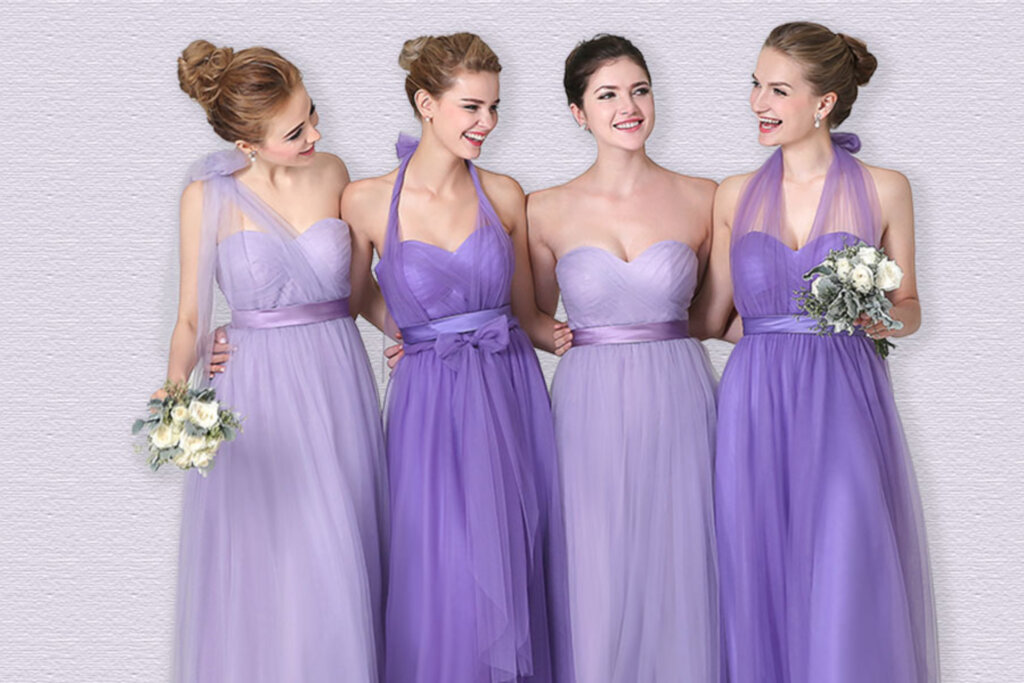 Convertible Dresses Are Versatile
On your wedding day, you want everything to be perfect – from the dress you wear to the dresses your bridesmaids wear. But finding the perfect dress for your girls can be a challenge, especially if you're trying to please everyone. That's where convertible bridesmaid dresses come in! These versatile dresses can be worn in a variety of ways to suit any wedding theme or dress code, and they'll make sure all your girls look and feel their best on your big day.
Click here to know more wrap style.
Convertible Dresses Are Comfortable, Stylish, And Easy to Wear
There are a lot of reasons to love convertible bridesmaid dresses! For one, they're extremely comfortable – perfect for dancing the night away at your reception. They're also very stylish and come in a variety of colors and styles to suit any wedding theme. Plus, they're easy to wear – no need for fidgeting with straps or worrying about wardrobe malfunctions. Simply slip them on and you're good to go!
Convertible Dresses Can be Customized
Convertible bridesmaid dresses are a popular choice for weddings because they can be customized to each individual bridesmaid's style. This makes it easy to find a dress that flatters each member of your bridal party,  and ensures that everyone feels beautiful on your big day. Plus, convertible dresses can be worn again after the wedding, making them a wise investment for budget-minded bridesmaids.
A Wide Range of Selection for Convertible Dresses
There is a wide range of prices for convertible bridesmaid dresses, so you can find the perfect one for your budget. Convertible dresses are a great option for bridesmaids because they can be worn in multiple ways, giving you more options to style them to fit your wedding theme. With so many ways to wear them, these dresses are sure to please everyone in your bridal party.
Your Besties will Thank You for Choosing Convertible Dresses
Your bridesmaids will be thrilled when they see that you've chosen convertible dresses for them to wear on your big day! Not only will they look fabulous in whatever style you choose, but they'll also be able to adjust the dress to their own liking. Whether they want to go for a more modest look or show off their curves, these dresses will let them do just that. Plus, with so many different ways to wear them, your girls are sure to find a style that suits them best.